A Weekly World Wide Word of Encouragement to those in the Ministry
PRAISE GOD IT'S MONDAY!
A WEEKLY 'WWW (world-wide word) OF ENCOURAGEMENT'
TO THOSE IN MINISTRY
A FREE service, currently connecting with Christian leaders from 3,000 denominations and ministries, in 70 countries.

Issue No: 1085 Published: 01 Aug 2022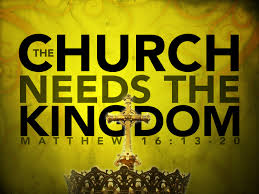 TRANSITION FROM 'THE CHURCH' TO 'THE KINGOM'
FROM "PRIESTHOOD" TO "PERSONAL" MINISTRY
As we conclude, it is appropriate that we should finish with a discussion on
'WHO IS THE KINGDOM MINISTER TO BE?'
The current situation of a separated clergy and laity has come about through
two primary reasons.
1. Through the Roman Catholic Church: Put simply, Emperor Constantine and
his successors used the church to control their subjects. To do this, those in
charge had to be vested with 'priestly' authority, so that the people would do as
they were told. The Emperors instituted a hybrid version of the Old Testament
priesthood, combined with elements of the Jewish secular kingly function as
well. This new priesthood, sadly, was very effective in controlling the peasants',
right through until the end of the Dark Ages.
2. The Industrial Revolution: While the Reformation brought about some
dilution of priestly power, (although not as much as one would have expected)
the revolutionary principles of division of labour developed at that time, were
soon applied to the church to ensure the continuation of the priesthood under a
different guise. For as people absorbed the concept of splitting and specializing
work into its component parts, for monetary wages rather than barter, so
conveniently for both people and clergy, the responsibility for people's spiritual
condition was again delegated to a paid priesthood, now generally known as
ministers or pastors.
This separated system of people from clergy forms the foundation upon which
the church is still based today. However, it is not the way of the kingdom. Paul
faced the early manifestations of this 'person power' in dealing with division in
the Corinthian church.....
10 By the grace God has given me, I laid a foundation as an expert builder, and someone else is building on it. But each one should be careful how he builds. 11 For no one can lay any foundation other than the one already laid, which is Jesus Christ. (1 Corinthians 3:10-11) For a revolutionary change has now taken place, as Paul goes on to explain..... 16 Don't you know that you yourselves are God's temple and that God's Spirit lives in you? (1 Corinthians 3:16)
In kingdom living we, individually, are to be the 'ministers' to others. Salt and Light 13 "You are the salt of the earth. But if the salt loses its saltiness, how can it be made salty again? It is no longer good for anything, except to be thrown out and trampled by men. 14 "You are the light of the world. A city on a hill cannot be hidden. 15 Neither do people light a lamp and put it under a bowl. Instead they put it on its stand, and it gives light to everyone in the house. 16 In the same way, let your light shine before men, that they may see your good deeds and praise your Father in heaven. (Matthew 5:13-16)
We have taken the verb 'minister' meaning "attend to the needs of" and converted it into a noun! This is not what was meant to be! Of course, some are given special ministry gifts, but these are to be used to train others to 'minister', to serve..... 11 It was he who gave some to be apostles, some to be prophets, some to be evangelists, and some to be pastors and teachers, 12 to prepare God's people for works of service, so that the body of Christ may be built up (Ephesians 4:11-12)
Please note, there are no capitals! These are functions, not positions. Ironically, the way to kingdom unity is through seemingly godly disorder, led by 113 the Holy Spirit, rather than man's organised order, which has led to the creation of 30,000+ denominations and movements. Ephesians continues..... 13 until we all reach unity in the faith and in the knowledge of the Son of God and become mature, attaining to the whole measure of the fullness of Christ. (Ephesians 4:13)
As we minister (serve) others, so we all become brothers and sisters with Christ, a brotherhood replacing a hierarchy..... 11 Both the one who makes men holy and those who are made holy are of the same family. So Jesus is not ashamed to call them brothers. 12 He says, "I will declare your name to my brothers; in the presence of the congregation I will sing your praises." (Hebrews 2:11-12)
Jesus came to minister (serve) and we are called to do the same..... 25 Jesus called them together and said, "You know that the rulers of the Gentiles lord it over them, and their high officials exercise authority over them. 26 Not so with you. Instead, whoever wants to become great among you must be your servant, 27 and whoever wants to be first must be your slave— 28 just as the Son of Man did not come to be served, but to serve, and to give his life as a ransom for many." (Matthew 20:25-8) Ministry is not the responsibility of man appointed clergy, but the responsibility of us all, as disciples of Christ. That is the call of the 'Great Commission'..... 19 Therefore go and make disciples of all nations, baptizing them in the name of the Father and of the Son and of the Holy Spirit, 20 and teaching them to obey everything I have commanded you. And surely I am with you always, to the very end of the age." (Matthew 28:19-20)
As we conform to and implement the kingdom way of personal ministry so the words of the Lord's Prayer we are called upon to pray will come to fulfilment..... 9 "This, then, is how you should pray: "'Our Father in heaven, hallowed be your name,10 your kingdom come, your will be done on earth as it is in heaven. (Matthew 6:9-10)
AMEN.
(Concluded)
Find out more about us at.....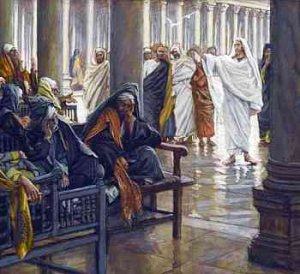 FROM THE WORD
THE WORDS OF JESUS
May we hear what the Lord is saying to us.....
Religious Leaders Look For Way to Kill Jesus (Matthew 21:15-16, Mark 11:18, Luke 19:47-8)
As the children responded enthusiastically to Him.
"Yes," "Haven't you ever read the Scripture that says, 'You arranged for children and infants to give you perfect praise'?"
The Fig Tree Has Withered (Matthew 21:18-22, Mark 11:20-25)
By the next morning, amazing the disciples.
"I tell you the truth," Jesus replied, "If you really trust in God, and don't doubt him, you could not only do
what was done to the fig tree, but even more. If you said to this mountain, 'Get up and throw yourself into the sea,' it would happen! You will receive everything you ask for in prayer, as long as you trust in God."
Jesus' Authority Questioned in the Temple (Matthew 21:23-7, Mark 11: 20-26, Luke 20:1-8)
By the priests, teachers and elders.
"I too will ask you a question," "If you give me the answer, I will tell you by what authority I do these things. Where did the baptism of John come from? Was it from heaven, or was it from people?
No reply is given.
"Then I won't tell you by what authority I'm doing these things,"
Parable of the Two Sons (Matthew 21:28-32)
Spoken to the Pharisees
"But what do you think about this illustration? Once there was a man who had two sons. He went to the first son, and said, 'Son, go and work in the vineyard today.' The son answered, 'I won't,' but afterwards he was sorry for what he said and he did go. The man went to the second son, and told him the same thing. He replied, 'I'll go,' but he didn't. Which of the two sons did what his father wanted?"
The first.
"I tell you the truth: tax-collectors and prostitutes are entering the kingdom of God before you," "John came to show you the way to live right with God, and you didn't believe him, but the tax-collectors and prostitutes did believe him. Later, when you saw what happened, you still didn't repent and believe him."
Download the complete 'Words of Jesus' here.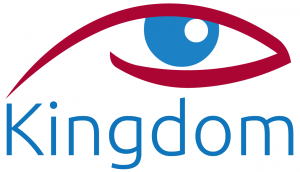 OUR AFRICAN EXPERIENCE
FOR MORE DETAILED AND REGULAR UPDATES, VISIT OUR FACEBOOK PAGE
AN EYE 4 Africa - https://www.facebook.com/aneye4africa/
Your prayers would still be appreciated.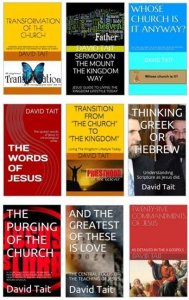 ***NOW***NINE BOOKS ARE AVAILABLE ON AMAZON!!!
9 BOOKS are now available on Amazon (Kindle)!

All are available worldwide for electronic download on Amazon (Kindle) for $US0.99c . Unfortunately there has to be a charge in order to list.

Your support would be appreciated and they could well change your life!
Many more online at https://www.wwj.org.nz/more-free-downloads

They are all found at this link.....
http://www.amazon.com/s/ref=nb_sb_noss?url=search-alias%3Daps&field-keywords=david+tait+books/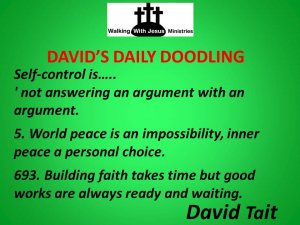 ***DAILY EZINE!*** 'DAVID'S DAILY DOODLINGS' Subscribe Today
Receive one or more of David's sayings in your mailbox each day to inspire, challenge or maybe, amuse. To register today, go down to the bottom of the page link below, click on the subscribe link dd-on@wwj.org.nz (or paste the address in an email yourself and send) Then it's done! If you have an Irish heritage, you will love the background coloring!
Subscription and back issue link is.....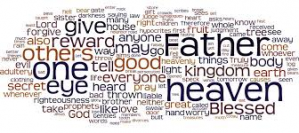 'THE WORDS OF JESUS' REMAIN AVAILABLE FOR PDF DOWNLOAD
Join the many who have downloaded the 'The Words of Jesus'. I am sure you will be blessed by it, as I have been.

One key element here is the setting out in chronological order (as far as it is possible to do so) our Lord's words drawn from all the Gospels, and the elimination of repetition between Gospels.

You may be surprised by the different perspective this presentation gives you both in understanding of His life and ministry, and in achieving a closer relationship with Him.

Download the free PDF here.....
PHOTO: Possible look of Jesus in society of the time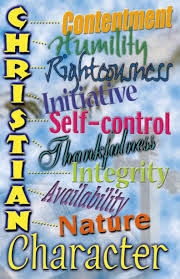 DAVID'S DOODLINGS
CHARACTER

1109. Spiritual fruit grows on 'Character Trees'!
1110. Love, joy, peace, patience, kindness, goodness, faithfulness, gentleness and self-control are the fruit of the 'Character Tree'.
1111. Sin decreases as character builds.
1112. Sin is overcome by a godly character.
1113. Character and sin are mutually exclusive. The more we have of the one the less we have of the other.
1114. The best protection against sin is the development of a godly character.
1233. Godly character can only be developed through a submissive heart.\1234. The less of us in us, the more room in us for God!
1235. As we give our character to God, so He builds His character in us.
1236. Submission to God's will removes an 'o', transforming 'good' character into 'God' character!
1237. To receive God's character we need to give away our own!
1238. Our character is often more known by others than understood by ourselves.
1239. A godly character must be inherited from God. It cannot be developed in our own
Please feel free to quote these quotes. Acknowledgment of David Tait as the author would be appreciated. There are now over 1300 David sayings for you to view at ...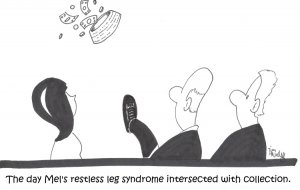 CARTOONS FROM TOON FEVER
Visit the Toon Fever website for more cartoon fun..... http://www.toonfever.com
Check it out at...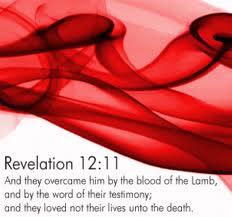 TUESDAY TEACHINGS
THIS WEEK: A REVELATION OF……. THE WAY OF HOLINESS
Occasionally, the Lord uses a verse to summarise His teachings. We have such a verse in Revelations 12:11, spoken by Jesus through the apostle John.

The verse succinctly sums up 'the Way' of our Christian walk, and its result - overcoming satan. For satan can only be overcome by the holy. Those who have put the ways of man aside to 100% walk in the ways of God.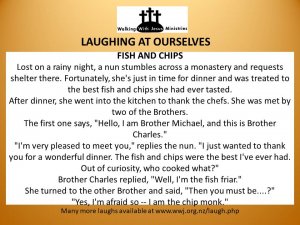 *** ANOTHER DAILY EZINE FROM WWJ!*** 'LAUGHING AT OURSELVES' Subscribe Today
As Christians, if we can't laugh at ourselves, others will! A fun way to start your day. To register today, go down to the bottom of the page link below, click on the subscribe link lao--on@wwj.org.nz (or paste the address in an email yourself and send) Then it's done!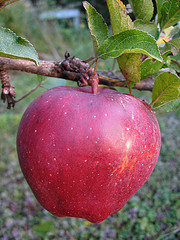 LAUGHING AT OURSELVES
***Blessed are those who can laugh at themselves for they shall never cease to be amused***
*** Those who can't laugh at themselves leave the job to others. ***
220. Want to be Married?
A wedding was planned immediately following the Sunday morning service. After the benediction the minister was supposed to call the couple to be married to the front of the church for the ceremony.
Unfortunately, his mind went blank, and he couldn't remember their names. So he asked for "those wanting to be married" to come to the front.
Nine single ladies, three of them widows; four widowers; and six single men came forward immediately.
221. A Child's Prayer
Johnny had been misbehaving and was sent to his room. After a while he emerged and informed his mother that he had thought it over and then said a prayer.
His mother was pleased. "If you ask God to help you not misbehave," she said, "He will help you."
"Oh, I didn't ask Him to help me not misbehave," replied Johnny. "I asked Him to help you put up with me."
QWIK QWIP: "Christianity is a religion of paradoxes: The way up is down; the way to get is to give; the way to be first is to be last; and the way to live is to die."
222. Apples and Cookies
Children were lined up in the cafeteria of a Catholic school for lunch. At the head of the table was a large pile of apples.
The nun made a note, "Take only one: God is watching."
Moving through the line, to the other end of the table, was a large pile of chocolate chip cookies.
A boy wrote a note, "Take all you want: God is watching the apples."
Download the book 'Laughing At Ourselves' in PDF format at LAUGHING AT OURSELVES One of the most comprehensive sources of Christian Humour on the Net with 800 sermon fillers for your entertainment and use at ..... https://www.wwj.org.nz/content/wwj18p47.pdf
Or read even more online at.....

A DAVID MUSING
Worry, worry, worry!
Our life would be better without it, wouldn't it?
Yet it is something we all experience, some all the time, others from time to time.
It doesn't matter if we are healthy or sick, rich or poor, worry is a part of life.
The bible tells us, DO NOT WORRY!
Yet nearly all of us do.
Worry is a tool of satan to destroy our lives.
Let us try and recognize this today, when we come to worry about a problem that is getting us down.
Actually many things worried about don't actually happen, do they?
Satan, you will not control my life!
Until next time.
His servant and yours
David Tait

Visit us here.....
CHANGING YOUR EMAIL ADDRESS? NEWSLETTER STOPS COMING?
Each week we can lose up to 2% of our readers when they change email addresses without letting us know. Or sometimes, by your server acting strangely and just cutting us off! If you are about to change your address, please advise us of both your old and new addresses here at
enquiries@wwj.org.nz
and we will happily change our records to ensure ongoing delivery. Thanks.
Please also keep our address in your address book, as sometimes servers will automatically delete your address if there is even a one off problem in delivery. If your newsletter doesn't arrive, please let us know and we will reinstate you.
REPRODUCTION OF NEWSLETTER CONTENT
Most weeks we get enquiries about reproducing, in electronic or print form, articles contained in 'PGIM!' We welcome and encourage you to utilize this material. Freely received, freely given. We would ask though, that the source be acknowledged as an encouragement to others to subscribe to this newsletter also.
LINKS
If you would like to link your web site to ours, and ours to yours, please advise us on
links@wwj.org.nz
ABOUT US
WALKING WITH JESUS MINISTRIES is a non-profit, non-denominational, Bible based ministry located in Hastings, New Zealand. A ministry dedicated to developing discipleship, fostering unity amongst God's people to achieve the Great Commission, and in doing so, preparing for Christ's return. It is securely based upon the foundational principles of the Apostles Creed while recognising the wide and rich diversity of beliefs amongst Christians in other areas. In accordance with the Lord's direction, materials produced by the ministry are available, free of charge, to genuine enquirers upon request. The ministry is solely funded by donations, as the Lord provides. A list of materials available (plus some fun!) is obtainable and freely downloadable from our website
wwj.org.nz or by contacting us as follows.

Walking With Jesus Ministries
P O Box 2
Webuye 50205
Kenya

Email: enquiries@wwj.org.nz
Web: wwj.org.nz

Our role is to bless and encourage those in ministry while promoting co-operation and unity of direction amongst the body of Christ, as emphasised 3 times by Jesus in His longest prayer, immediately prior to His arrest and crucifixion. "... so that they may be one as we are one." (John 17:12, 21, 23-4) Our website is currently being developed to encourage your participation one with another, to share resources, and to enable you to promote events and items of interest to the body as a whole - and have a smile while doing it!

For comments upon and contributions to this service, please contact
david@wwj.org.nz
SUBSCRIPTION MANAGEMENT
We would encourage you to share this free service with your friends in ministry. To subscribe yourself please email pgim-on@wwj.org.nz.
If your name has been referred to us by a friend or supporting Ministry or has been obtained from a public Christian Directory or Website, it isn't our wish to burden you with information in which you aren't interested. To remove yourself from this list, please email pgim-off@wwj.org.nz.