A Weekly World Wide Word of Encouragement to those in the Ministry
PRAISE GOD IT'S MONDAY!
A WEEKLY 'WWW (world-wide word) OF ENCOURAGEMENT'
TO THOSE IN MINISTRY
A FREE service, currently connecting with Christian leaders from 3,000 denominations and ministries, in 70 countries.

Issue No: 1089 Published: 29 Aug 2022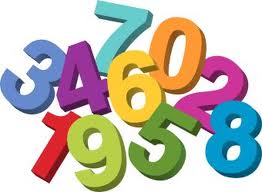 THINKING GREEK OR HEBREW
NUMBERS

Greek (Western)
We view numbers very simply, as a quantity. So 1 means a single measure of what it is referring to. The number 2 is a double measure and 3, a triple measure. Combined together, there would be 6 items or units of measure. It is so straightforward, that it is difficult for us to conceive that numbers could be looked at in any different way.

Eastern (Hebrew)
While Hebrew thinkers also use numbers to count, their primary understanding and application of numbers is as a quality or symbol. To Westerners it is as if it is a 'secret code' but for the Jews it comes naturally.

Having knowledge of the Eastern, or spiritual, meaning of the various numbers, will help deepen our understanding of Scripture.

1-----God 4 There is one body and one Spirit— just as you were called to one hope when you were called— 5 one Lord, one faith, one baptism; 6 one God and Father of all, who is over all and through all and in all. (Ephesians 4:4)

2-----Witness 7 Calling the Twelve to him, he sent them out two by two and gave them authority over evil spirits. (Mark 6:7)

3-----The Godhead 40 For as Jonah was three days and three nights in the belly of a huge fish, so the Son of Man will be three days and three nights in the heart of the earth. (Matthew 12:40)

4-----Earth/Man 7 When the thousand years are over, Satan will be released from his prison 8 and will go out to deceive the nations in the four corners of the earth—Gog and Magog—to gather them for battle. (Revelation 20:7-8)

5-----Atonement or Grace 4 They were told not to harm the grass of the earth or any plant or tree, but only those people who did not have the seal of God on their foreheads. 5 They were not given power to kill them, but only to torture them for five months. And the agony they suffered was like that of the sting of a scorpion when it strikes a man. (Revelation 9:4-5)

6-----Fallen man 14 Indignant because Jesus had healed on the Sabbath, the synagogue ruler said to the people, "There are six days for work. So come and be healed on those days, not on the Sabbath." (Luke 13:14)

7-----Completion, Perfection, MaturityI saw in heaven another great and marvelous sign: seven angels with the seven last plagues—last, because with them God's wrath is completed. (Revelation 15:1)

8-----New Beginnings, Resurrection 28 About eight days after Jesus said this, he took Peter, John and James with him and went up onto a mountain to pray. 29 As he was praying, the appearance of his face changed, and his clothes became as bright as a flash of lightning. (Luke 8:28-9)

9-----Eternal perfection 26 "'On the fifth day prepare nine bulls, two rams and fourteen male lambs a year old, all without defect. (Numbers 29:26)

10----Trial and testing 8 "Or suppose a woman has ten silver coins and loses one. Does she not light a lamp, sweep the house and search carefully until she finds it? 9 And when she finds it, she calls her friends and neighbors together and says, 'Rejoice with me; I have found my lost coin.' (Luke 15:8-9)

12----Divine government A great and wondrous sign appeared in heaven: a woman clothed with the sun, with the moon under her feet and a crown of twelve stars on her head. (Revelation 12:1)

40----Trial and testing 2 After fasting forty days and forty nights, he was hungry. 3 The tempter came to him and said, "If you are the Son of God, tell these stones to become bread." (Matthew 4:2)

50----Anointing 57 "You are not yet fifty years old," the Jews said to him, "and you have seen Abraham!" 58 "I tell you the truth," Jesus answered, "before Abraham was born, I am!" (John 8:57-8)

144---(12x12) New man in Christ, Ultimate government of God Then I looked, and there before me was the Lamb, standing on Mount Zion, and with him 144,000 who had his name and his Father's name written on their foreheads. (Revelation 14:1)

200---Insufficiency20 Achan replied, "It is true! I have sinned against the LORD, the God of Israel. This is what I have done: 21 When I saw in the plunder a beautiful robe from Babylonia, two hundred shekels of silver and a wedge of gold weighing fifty shekels, I coveted them and took them. They are hidden in the ground inside my tent, with the silver underneath." (Joshua 7:20-21)

300---Full deliverance 14 So the king commanded that this be done. An edict was issued in Susa, and they hanged the ten sons of Haman. 15 The Jews in Susa came together on the fourteenth day of the month of Adar, and they put to death in Susa three hundred men, but they did not lay their hands on the plunder. (Esther 9:14-15)

50x6=300-Anointed man 7 The LORD said to Gideon, "With the three hundred men that lapped I will save you and give the Midianites into your hands. Let all the other men go, each to his own place." 8 So Gideon sent the rest of the Israelites to their tents but kept the three hundred, who took over the provisions and trumpets of the others. (Judges 7:7-8)

666---Man setting himself up as God 18 This calls for wisdom. If anyone has insight, let him calculate the number of the beast, for it is man's number. His number is 666. (Revelation 13:18)

SOME SPIRITUAL IMPLICATIONS FOR TODAY
1. The understanding of the meanings placed on numbers helps increase our depth of understanding what God is saying to us in the Scriptures. These verses are but a few examples of this.
2. Witnessing in pairs is the recommended way.
3. Knowing numerical meanings adds understanding to the Book of Revelation, particularly
.
Acknowledgements: http://www.followtherabbi.com and http://hethathasanear.com and http://www.wildbranch.org
(Continued next week)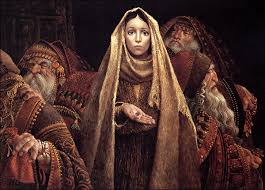 FROM THE WORD
THE WORDS OF JESUS
May we hear what the Lord is saying to us.....
The Widow's Mite (Mark 12:41-4, Luke 21:1-4)
Donated to the Temple.
"I tell you the truth: this poor widow has put in more than all the rest together. All of them gave from their wealth what they had, but she gave from her poverty what she didn't have. She put in all she had to live on."
Disciples Admire the Temple (Matthew 24:1-2, Mark 13:1-2, Luke 21:5-6)
"You see all these buildings? I tell you the truth: there won't be one stone left upon another. Every last one will come crashing down!"
The Four Fishermen Disciples Ask Jesus (Matthew 24:3-35, Mark 13:3-31, Luke 21:7-31)
About the signs of the end of the age.
"Make sure no one misleads you," "Many will come claiming to be me, saying, 'I'm the Messiah,' and they will deceive many people. You'll hear about wars, and rumors about wars, but don't be anxious. These things have to happen, but this isn't the end. Nations will attack other nations, and kingdoms will fight against other kingdoms. There will be famines and earthquakes in various places, 8but all these things are just the beginnings of birth pains.
"Then they will arrest you, they will persecute you, and they will kill you. All people will hate you because of me. At that time many believers will give up believing. They will betray one another and hate one another. Many false prophets will come and deceive many people. The increasing evil will lead the love of many to grow cold, but those who hold out to the end will be saved. The good news of the kingdom will be proclaimed around the whole world so everyone will be able to hear it, and then the end will come. So when you see the 'evil that defiles' standing in the holy place that the prophet Daniel spoke about (those who read this please consider carefully), then the people living in Judea should run away to the mountains. Anyone who is on the housetop must not go down and fetch what's in the house. Anyone who is out in the fields must not go back to get a coat. How awful it will be for those who are pregnant, and those who are nursing babies at that time! Pray that you don't have to run away in winter, or on the Sabbath day. For at that time there will be terrible persecution—more terrible than anything that has happened from the beginning of the world up till now, and won't ever happen again. Unless those days are cut short, nobody will be saved, but for the sake of the chosen those days will be cut short.
"So if anyone tells you, 'Look, here's the Messiah,' or, 'There he is,' don't believe it. For false messiahs will appear, and false prophets too, and they will perform incredible signs and miracles in order to deceive the chosen, if that were possible. Notice that I've told you this before it even happens. So if they tell you, 'Look, he's out in the desert,' don't go looking there; or if they say, 'Look, he's secretly here,' don't believe it. For the coming of the Son of man will be like the lightning that flashes brightly from east to west. Vultures gather where the carcass is.'
"But right after those days of persecution the sun will be darkened, the moon will not shine, the stars will fall from heaven, and the powers of heaven will be shaken. Then the sign of the Son of man will appear in heaven, and all the peoples of the earth will mourn. They will see the Son of man coming on the clouds of heaven with power and in brilliant glory. With a blast from a trumpet he will send his angels to gather his chosen ones from every place, from one end of heaven and earth to the other.
"Learn an illustration from the fig tree. When its shoots become tender and leaves begin to sprout, you know that summer is coming. In the same way when you see all these things happening, you know that his coming is near, in fact it's right at the door! I tell you the truth: this generation won't pass away until all these things have happened. Heaven and earth may pass away, but my words won't pass away.
Download the complete 'Words of Jesus' here.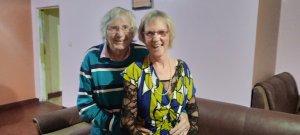 OUR AFRICAN EXPERIENCE
FOR MORE DETAILED AND REGULAR UPDATES, VISIT OUR FACEBOOK PAGE
AN EYE 4 Africa - https://www.facebook.com/aneye4africa/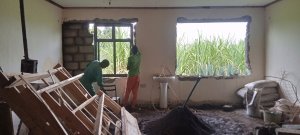 THE THEATRE RECONSTRUCTION IS STILL PROGRESSING WELL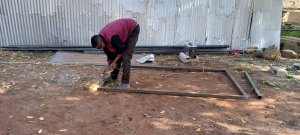 THEATRE DOORS
From this.....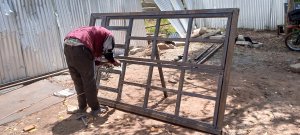 THEATRE DOORS
..... to this.
A metal covering now needs to be put on both sides.
Hopefully, next week will show more visible progress.
ARE WE IN TROUBLE?
Well, NO!
Police men and women are very good customers for us!
They take over the carpark! But we will forgive them! This time!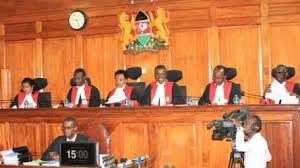 THE WISE MEN AND LADIES....
..... of the Supreme Court.
Look more British than the British!
Without wigs, but they do have them. Probably a little hot here in the tropics?
Seven judges will give their opinion of the Appeal lodged Railla Odinga, wko lost a close election to William Ruto.
Railla is experienced at this, as it is the fifth time he has stood and lost, most of which he has appealed - and lost!
Depositions last week, arguments this week. Judgement next Monday.
We pray that peace will remain after the verdict.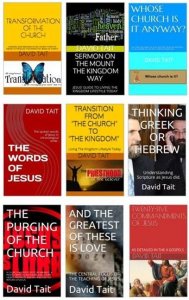 ***NOW***NINE BOOKS ARE AVAILABLE ON AMAZON!!!
9 BOOKS are now available on Amazon (Kindle)!

All are available worldwide for electronic download on Amazon (Kindle) for $US0.99c . Unfortunately there has to be a charge in order to list.

Your support would be appreciated and they could well change your life!
Many more online at https://www.wwj.org.nz/more-free-downloads

They are all found at this link.....
http://www.amazon.com/s/ref=nb_sb_noss?url=search-alias%3Daps&field-keywords=david+tait+books/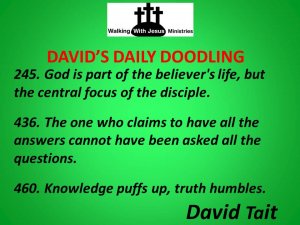 ***DAILY EZINE!*** 'DAVID'S DAILY DOODLINGS' Subscribe Today
Receive one or more of David's sayings in your mailbox each day to inspire, challenge or maybe, amuse. To register today, go down to the bottom of the page link below, click on the subscribe link dd-on@wwj.org.nz (or paste the address in an email yourself and send) Then it's done! If you have an Irish heritage, you will love the background coloring!
Subscription and back issue link is.....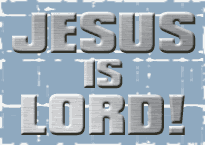 'THE WORDS OF JESUS' REMAIN AVAILABLE FOR PDF DOWNLOAD
Join the many who have downloaded the 'The Words of Jesus'. I am sure you will be blessed by it, as I have been.

One key element here is the setting out in chronological order (as far as it is possible to do so) our Lord's words drawn from all the Gospels, and the elimination of repetition between Gospels.

You may be surprised by the different perspective this presentation gives you both in understanding of His life and ministry, and in achieving a closer relationship with Him.

Download the free PDF here.....
PHOTO: Possible look of Jesus in society of the time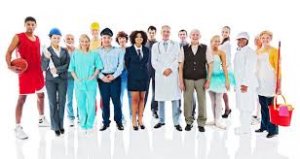 DAVID'S DOODLINGS
MINISTRY
1194. A key difference between the Old and New Testaments is that we are now all in ministry. How easy it is to forget this!

1195. Ministry is not simply for the professionals, but the call upon all believers.

1196. The most effective ministry of all, is our life!

1197. The world's most effective ministry is unspoken! For it is our life!

1198. If all our talk was turned into action, the whole world would have been converted many times over!

1199. Mature ministry is based upon actions rather than words.

1200. Ministry truly is a corporate responsibility.

1201. To be called to minister is both an honour, and the responsibility of us all.

1202. The temptation for professional ministry is to become priests rather than servants.

1203. Ministry, put simply, is being Jesus to others.
Please feel free to quote these quotes. Acknowledgment of David Tait as the author would be appreciated. There are now over 1300 David sayings for you to view at ...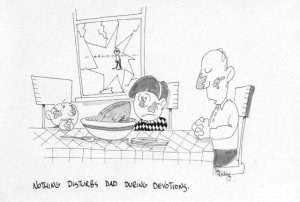 CARTOONS FROM TOON FEVER
Visit the Toon Fever website for more cartoon fun..... http://www.toonfever.com
Check it out at...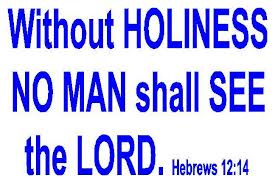 TUESDAY TEACHINGS
THIS WEEK: A REVELATION OF……. THE WAY OF HOLINESS PART 9 OF 9 CONCLUSION - THE PATTERN OF HOLINESS
As we come to the end of our study, it is time to summarise the main characteristics of holiness we have discovered over the past 8 weeks.
And then, of course, to seek to live them! Always the most difficult part!

We'll see what it involves.

We'll find out how!
*** ANOTHER DAILY EZINE FROM WWJ!*** 'LAUGHING AT OURSELVES' Subscribe Today
As Christians, if we can't laugh at ourselves, others will! A fun way to start your day. To register today, go down to the bottom of the page link below, click on the subscribe link lao--on@wwj.org.nz (or paste the address in an email yourself and send) Then it's done!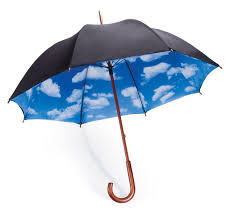 LAUGHING AT OURSELVES
***Blessed are those who can laugh at themselves for they shall never cease to be amused***
*** Those who can't laugh at themselves leave the job to others. ***
237. Top 10 Signs You're at a Bad Baptism Service
10. The Coast Guard is involved.
9. The service is held at Splash Mountain Water Parks.
8. Pastor wears scuba gear.
7. As the baptism begins the organist plays the theme from "Jaws."
6. The preacher uses a "Billy the Bass" singing "Take Me to the River" instead of the traditional "Shall We Gather at the River?"
5. You keep hearing the pastor saying, "Oops! Honestly, sister; I didn't know about that drop-off!"
4. The pastor can't get the rather large person being baptized back up out of the water and calls for help.
3. The deacon board shows up with fishing gear.
2. Just as the choir starts to sing, Paul Hogan jumps out of the water and wrestles the preacher into submission.
AND THE NO. 1 SIGN YOU'RE AT A BAD BAPTISM SERVICE:
1. Two Words: Alka Seltzer
QWIK QWIP: "Christianity helps us to face the music even when we don't like the tune."
238. Faith
The fields were parched and brown from lack of rain, and the crops lay wilting from thirst. People were anxious and irritable as they searched the sky for any sign of relief. Days turned into arid weeks. No rain came.
The ministers of the local churches called for an hour of prayer on the town square the following Saturday. They requested that everyone bring an object of faith for inspiration.
At high noon on the appointed Saturday the townspeople turned out en masse, filling the square with anxious faces and hopeful hearts. The ministers were touched to see the variety of objects clutched in prayerful hands - holy books, crosses, rosaries.
When the hour ended, as if on magical command, a soft rain began to fall. Cheers swept the crowd as they held their treasured objects high in gratitude and praise.
From the middle of the crowd one faith symbol seemed to overshadow all the others: A small nine-year-old child had brought an umbrella.
QWIK QWIP: "A Christian is a mind through which Christ thinks, is a heart through which Christ lives, a voice through which Christ speaks and a hand through which Christ helps."
239. You Might Be a Protestant!
1. If you believe you are supposed to take a covered dish to heaven.
2. If you have never sung the third verse of any hymn.
3. If you have ever put an IOU in the collection plate.
4. If you complain because your Pastor only works one day a week and then he works too long.
5. If you think God's presence is always strongest in the back three pews.
6. If you think "Victory in Jesus" is the national anthem.
7. If the first complete sentence you uttered was "We've never done it this way before."
8. If you judge the quality of the sermon by the amount of sweat worked up by the preacher.
9. If your definition of "fellowship" has something to do with food.
10. If you think worship service music has to be loud.
11. If you think Jesus actually used Welch's grape juice and unsalted crackers.
12. If you think preachers who wear robes are in cahoots with the Catholics.
Download the book 'Laughing At Ourselves' in PDF format at LAUGHING AT OURSELVES One of the most comprehensive sources of Christian Humour on the Net with 800 sermon fillers for your entertainment and use at ..... https://www.wwj.org.nz/content/wwj18p47.pdf
Or read even more online at.....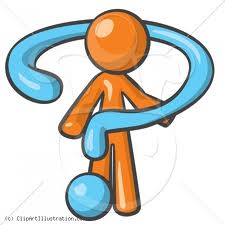 A DAVID MUSING
Living in Kenya gives one a completely different perspective on life.
Gone is the rush, rush of the West and much of Asia, to a far more relaxed lifestyle, where tomorrow may mean next week or later!
Getting things done fast can be a frustrating exercize, which you either adjust to or go mad. Patience is a hugely important spiritual fruit here!
It reminds me of Jesus culture as well. So many Christians live a worldly culture with a bit of Jesus tacked on - maybe!
To truly follow Jesus, our life should be different to that of the majority. Other people should be able to see the difference!
Can they in me? Can they in you?
Until next time.
His servant and yours
David Tait

Visit us here.....
CHANGING YOUR EMAIL ADDRESS? NEWSLETTER STOPS COMING?
Each week we can lose up to 2% of our readers when they change email addresses without letting us know. Or sometimes, by your server acting strangely and just cutting us off! If you are about to change your address, please advise us of both your old and new addresses here at
enquiries@wwj.org.nz
and we will happily change our records to ensure ongoing delivery. Thanks.
Please also keep our address in your address book, as sometimes servers will automatically delete your address if there is even a one off problem in delivery. If your newsletter doesn't arrive, please let us know and we will reinstate you.
REPRODUCTION OF NEWSLETTER CONTENT
Most weeks we get enquiries about reproducing, in electronic or print form, articles contained in 'PGIM!' We welcome and encourage you to utilize this material. Freely received, freely given. We would ask though, that the source be acknowledged as an encouragement to others to subscribe to this newsletter also.
LINKS
If you would like to link your web site to ours, and ours to yours, please advise us on
links@wwj.org.nz
ABOUT US
WALKING WITH JESUS MINISTRIES is a non-profit, non-denominational, Bible based ministry located in Hastings, New Zealand. A ministry dedicated to developing discipleship, fostering unity amongst God's people to achieve the Great Commission, and in doing so, preparing for Christ's return. It is securely based upon the foundational principles of the Apostles Creed while recognising the wide and rich diversity of beliefs amongst Christians in other areas. In accordance with the Lord's direction, materials produced by the ministry are available, free of charge, to genuine enquirers upon request. The ministry is solely funded by donations, as the Lord provides. A list of materials available (plus some fun!) is obtainable and freely downloadable from our website
wwj.org.nz or by contacting us as follows.

Walking With Jesus Ministries
P O Box 2
Webuye 50205
Kenya

Email: enquiries@wwj.org.nz
Web: wwj.org.nz

Our role is to bless and encourage those in ministry while promoting co-operation and unity of direction amongst the body of Christ, as emphasised 3 times by Jesus in His longest prayer, immediately prior to His arrest and crucifixion. "... so that they may be one as we are one." (John 17:12, 21, 23-4) Our website is currently being developed to encourage your participation one with another, to share resources, and to enable you to promote events and items of interest to the body as a whole - and have a smile while doing it!

For comments upon and contributions to this service, please contact
david@wwj.org.nz
SUBSCRIPTION MANAGEMENT
We would encourage you to share this free service with your friends in ministry. To subscribe yourself please email pgim-on@wwj.org.nz.
If your name has been referred to us by a friend or supporting Ministry or has been obtained from a public Christian Directory or Website, it isn't our wish to burden you with information in which you aren't interested. To remove yourself from this list, please email pgim-off@wwj.org.nz.