A Weekly World Wide Word of Encouragement to those in the Ministry
PRAISE GOD IT'S MONDAY!
A WEEKLY 'WWW (world-wide word) OF ENCOURAGEMENT'
TO THOSE IN MINISTRY
A FREE service, currently connecting with Christian leaders from 3,000 denominations and ministries, in 70 countries.

Issue No: 1022 Published: 17 May 2021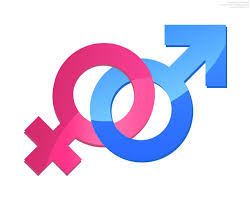 THINKING GREEK OR HEBREW
MALE AND FEMALE

In a way, this is the most difficult subject we have looked at so far, as relational challenges between the sexes affect us all. The saying, 'men are from Mars, women from Venus', while unscriptural, does make the very valid point, that men and women are different!
But this is how God planned it! I will simply attempt to briefly summarise the Western and original Hebrew views.

Greek (Western) In Western thought, from early Greek times until the present day, the role of women has vacillated between subservience and sexual equality.
In essence it would be fair to say that in agricultural orientated societies women have been considered inferior to men, but where city living, both in Greek times, and now, became more popular, unisex attitudes have become more prominent. This has resulted, both then and now, in the breakdown of the traditional family unit and the growth of same sex relationships. The state has also assumed a greater role in the bringing up of children. Looking at past civilizations, these family breakdown developments helped bring about former empires eventual downfall, and are likely to do the same to ours.

Eastern (Hebrew) In original Hebrew thought, based upon firstly a nomadic, then an agrarian society, the traditional family unit was the basis of society.
From the very beginning, man and woman were made to be 'one flesh', to operate as a team, utilizing differing physical, emotional, and way of thinking giftings to work the land, run the household, procreate, and raise families, to 'inhabit the earth'.....
But for Adam no suitable helper was found. 21 So the LORD God caused the man to fall into a deep sleep; and while he was sleeping, he took one of the man's ribs and closed up the place with flesh. 22 Then the LORD God made a woman from the rib he had taken out of the man, and he brought her to the man. 23 The man said, "This is now bone of my bones and flesh of my flesh; she shall be called 'woman,' for she was taken out of man." 24 For this reason a man will leave his father and mother and be united to his wife, and they will become one flesh. (Genesis 2:20b-24)
Without each other, a man and women are less than we are created to be. In the original nomadic and agrarian societies, men and women had different but equal roles within the family. The man tended the animals and worked the fields, while the woman tended to the home. The responsibility for bringing up and educating the children was a joint, and hugely important, one. Motherhood was regarded as the most important function in the family unit, and contrary to later erroneous teaching, no God-fearing Hebrew man considered women to be inferior in any way.
Women dressed differently to men and gathered socially, separately to the men. This is illustrated in the wedding at Canna in Galilee. The men were in a room, sitting round celebrating the marriage. Mary, perhaps the chief caterer, was in a separate room with the other women. The unthinkable happened. After several days' celebration, they had run out of wine! Mary asked Jesus to help.
3 When the wine was gone, Jesus' mother said to him, "They have no more wine." 4 "Dear woman, why do you involve me?" Jesus replied. "My time has not yet come." 5 His mother said to the servants, "Do whatever he tells you." (John 2:3-5)
We know the rest of the story. Check out the amazing detail and revelation it contains at A REVELATION OF... THE FIRST MIRACLE OF JESUS' found on the Walking With Jesus Ministries website (www.wwj.org.nz)
As the Jews had become more involved with the people around them, they had become influenced by their neighbours' lifestyles. Paul summed this up in his epistle to the Romans. God had made His ways known.....
20 For since the creation of the world God's invisible qualities—his eternal power and divine nature—have been clearly seen, being understood from what has been made, so that men are without excuse. (Romans 1:20)
but the people were led astray.....
21 For although they knew God, they neither glorified him as God nor gave thanks to him, but their thinking became futile and their foolish hearts were darkened. 22 Although they claimed to be wise, they became fools 23 and exchanged the glory of the immortal God for images made to look like mortal man and birds and animals and reptiles. 24 Therefore God gave them over in the sinful desires of their hearts to sexual impurity for the degrading of their bodies with one another. 25 They exchanged the truth of God for a lie, and worshiped and served created things rather than the Creator—who is forever praised. Amen. 26 Because of this, God gave them over to shameful lusts. Even their women exchanged natural relations for unnatural ones. 27 In the same way the men also abandoned natural relations with women and were inflamed with lust for one another. Men committed indecent acts with other men, and received in themselves the due penalty for their perversion. (Romans 1:21-7)
In New Testament times too, the original principle of a man and woman working together as one to raise a God-fearing family, was illustrated in the Biblical qualifications for eldership.....
6 An elder must be blameless, the husband of but one wife, a man whose children believe and are not open to the charge of being wild and disobedient. (Titus 1:6)
Today, the pattern continues. God's people are being overtly influenced by the world around us. To be sure, the consequences will be the same as in the past, if we do not mend our ways.

SOME SPIRITUAL IMPLICATIONS FOR TODAY
1. Marriage for life is God's desired way. While, for many, that is not their situation today, God is able to forgive and give a new start.
2. We need to be diligent to avoid being caught up in modern humanist thinking promoting a wider, increasingly ungodly, range of family lifestyles.
3. Being disciples of Jesus in today's world is becoming increasingly difficult and will inevitably result in persecution, if it has not already.
But mark this: There will be terrible times in the last days. 2 People will be lovers of themselves, lovers of money, boastful, proud, abusive, disobedient to their parents, ungrateful, unholy, 3 without love, unforgiving, slanderous, without self-control, brutal, not lovers of the good, 4 treacherous, rash, conceited, lovers of pleasure rather than lovers of God— 5 having a form of godliness but denying its power. Have nothing to do with them. (2 Timothy 3:1-5)
(Continues next week)
Acknowledgements: http://www.followtherabbi.com and http://hethathasanear.com and http://www.wildbranch.org
See more about us at.....

FROM THE WORD
THE WORDS OF JESUS
May we hear what the Lord is saying to us.....
Jesus is Arrested (Matthew 26:48-56, Mark 14:44-52, Luke 22:47-54, John 18:4-12)
Judas betrays Jesus with a kiss.
"My friend, do what you came to do,"
Jesus answers the mob.
"Who are you looking for?"
"I am,"
"I already told you I am," Jesus replied. "So if it's me you're looking for, let these others go."
Peter severs Malchus' ear.
"Put your sword away. Everyone who fights with a sword will die by the sword. Don't you think I could ask my Father, and he'd immediately send more than twelve legions of angels? But then how could the Scriptures be fulfilled that say it must be like this?"
To the mob.
"Have you come with swords and clubs to arrest me as if I was some kind of dangerous criminal? Every day I sat in the temple teaching and you didn't arrest me then. But all this is happening to fulfill what the prophets wrote."
Jesus heals the ear of Malchus.
"Stop! No more of this!"
Annas Questions Jesus (John:18:19-24)
"I've spoken openly to everyone," "I always taught in the synagogues and in the Temple where all the Jewish people meet. I haven't said anything in secret. So why are you questioning me? Ask the people who hear me what I told them. They know what I said."
When slapped by the guard for supposedly criticizing the High Priest.
"If I said something wrong, tell everyone what was wrong with it. But if what I said was right, why did you hit me?"
Caiaphas Condemns Jesus (Matthew 26:62-6, Mark 14:60-64, Luke 22:66-71)
For saying he is the Messiah.
"You said it," "And I also tell you that in the future you'll see the Son of man sitting at the right hand of the Almighty, and coming on the clouds of heaven."
(Continued next week)
Download the complete 'Words of Jesus' here.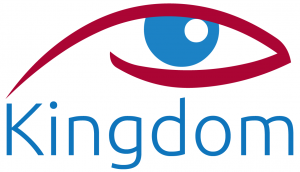 OUR AFRICAN EXPERIENCE
FOR MORE DETAILED AND REGULAR UPDATES, VISIT OUR FACEBOOK PAGE
AN EYE 4 Africa - https://www.facebook.com/aneye4africa/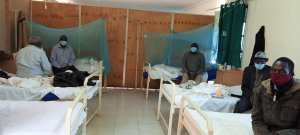 A RECORD NUMBER OF EYE OPERATIONS AT KINGDOM FAITH BASED HOSPITAL, MALAHA, WEBUYE!
On Thursday, we operated on 17 cataracts plus 6 other eye operations making a total of 23 for the day.
Numbers are continuing to climb as more hear about us and the excellent results we achieve.
Our ward was full to overflowing, as we had other inpatients as well.
The Men's ward getting prepared to be operated on.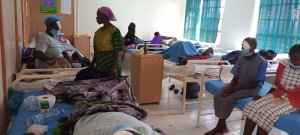 The Women's ward post operation.
Imagine doing all the washing by hand!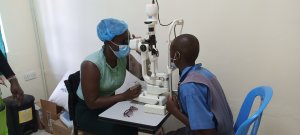 It was a pleasure having our Clinical Officer Emily, back after 3 months training in eyes at Sabatia Hospital, a leading Eye Hospital in Kenya. Here she is showing some of what she has learned by using the Slit Lamp to look into a patients eye.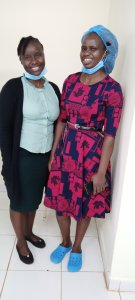 Here are our 2 students who are/have been studying at Sabatia. On the left is Emily, who has now completed her 3 month course, along with Leah, who is half way though her Ophthalmologists degree of 4 years training plus one in a hospital gaining experience.
It is great to see we are making progress and shows how desperately we need our new ward. So we don't have to make an overflow into the Maternity Ward!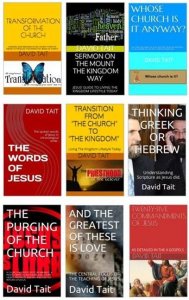 ***NOW***NINE BOOKS ARE AVAILABLE ON AMAZON!!!
9 BOOKS are now available on Amazon (Kindle)!

All are available worldwide for electronic download on Amazon (Kindle) for $US0.99c . Unfortunately there has to be a charge in order to list.

Your support would be appreciated and they could well change your life!

They are all found at this link.....
http://www.amazon.com/s/ref=nb_sb_noss?url=search-alias%3Daps&field-keywords=david+tait+books/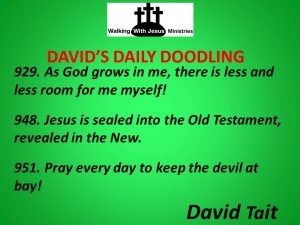 ***DAILY EZINE!*** 'DAVID'S DAILY DOODLINGS' Subscribe Today
Receive one of David's sayings in your mailbox each day to inspire, challenge or maybe, amuse. To register today, go down to the bottom of the page link below, click on the subscribe link dd-on@wwj.org.nz (or paste the address in an email yourself and send) Then it's done! If you have an Irish heritage, you will love the background coloring!
Subscription and back issue link is.....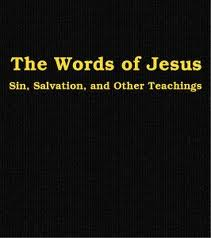 'THE WORDS OF JESUS' REMAIN AVAILABLE FOR PDF DOWNLOAD
Join the many who have downloaded the 'The Words of Jesus'. I am sure you will be blessed by it, as I have been.

One key element here is the setting out in chronological order (as far as it is possible to do so) our Lord's words drawn from all the Gospels, and the elimination of repetition between Gospels.

You may be surprised by the different perspective this presentation gives you both in understanding of His life and ministry, and in achieving a closer relationship with Him.

Download the free PDF here.....
DAVID'S DOODLINGS
DISCIPLESHIP
214.-235. Discipleship is...

... honouring and worshipping God as Lord, rather than a 'holy Father Christmas.'

... being the one God would like us to be.

... placing God's needs and others godly needs ahead of our own.

... helping others attain to their ministries, even to the expense of our own.

... being Jesus to others.

... retaining the joy of the Lord in times of personal sadness.

... putting wrongs right - graciously!

... walking as one with the Lord, night and day.

878. 'A disciple' has no need of 'a title'.

879. A disciple turns words into actions.

880. Believers believe, while disciples live what they believe.

1315. A disciple 'walks the walk', not just 'talks the talk'.

Please feel free to quote these quotes. Acknowledgment of David Tait as the author would be appreciated. There are now over 1300 David sayings for you to view at ...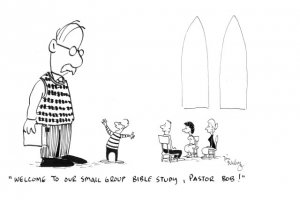 CARTOONS FROM TOON FEVER
Visit the Toon Fever website for more cartoon fun..... http://www.toonfever.com
Check it out at...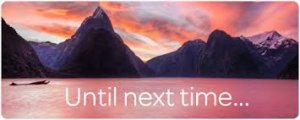 TUESDAY TEACHINGS
THIS WEEK:GOD AND MAN continues.....
as we look at the practical application of the submission of our will, both from an individual perspective and for the church.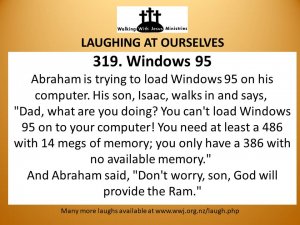 *** ANOTHER DAILY EZINE FROM WWJ!*** 'LAUGHING AT OURSELVES' Subscribe Today
As Christians, if we can't laugh at ourselves, others will! A fun way to start your day. To register today, go down to the bottom of the page link below, click on the subscribe link lao--on@wwj.org.nz (or paste the address in an email yourself and send) Then it's done!
https://www.wwj.org.nz/laughing-at-ourselves-ezine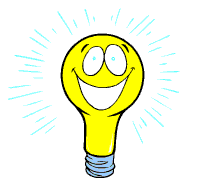 LAUGHING AT OURSELVES
***Blessed are those who can laugh at themselves for they shall never cease to be amused***
*** Those who can't laugh at themselves leave the job to others. ***
48. How Many Christians Does It Take To Change A Lightbulb?
CHARISMATIC: Only one. Hands already in the air.
PENTECOSTALS: Ten. One to change the bulb, and nine to pray against the spirit of darkness.
PRESBYTERIANS: None. Lights will go on and off at predestined times.
ROMAN CATHOLIC: None. Candles only.
BAPTISTS: At least 15. One to change the light bulb, and three committees to approve the change and decide who brings the potato salad.
EPISCOPALIANS: Eight. One to call the electrician, and seven to say how much they liked the old one better.
METHODISTS: Undetermined. Whether your light is bright, dull, or completely out, you are loved - you can be a light bulb, turnip bulb, or tulip bulb. Church wide lighting service is planned for Sunday, October 14. Bring bulb of your choice and a covered dish.
NAZARENE: Six. One woman to replace the bulb while five men review church lighting policy.
LUTHERANS: None. Lutherans don't believe in change.
AMISH: What's a light bulb?
49. A Toothless Warning...
"Lead a righteous and spiritual life," admonished a minister to a young rascal he caught causing trouble, "for there will be weeping, wailing and a gnashing of teeth among the wicked who pass on to the next world."
"What if you haven't got any teeth?" said the boy.
"Teeth will be provided!"
QWIK QWIP: "I don't have to attend every argument I'm invited to."
50. Could This Be True?
A British clergyman struggled along with a small congregation in a small neighbourhood. A commercial firm offered to supply free hymn books, provided they could insert a bit of discreet advertising into the hymnals. The pastor was reluctant but finally agreed. When the hymnals arrived, he eagerly examined them and was delighted to find no brash advertisements on or inside the covers.
The next Sunday, his flock began to sing from the hymnals. All went well until the third song, in which the congregation lifted their voices in unison to the melodious notes of:
Hark the herald angels sing,
Hanson's pills are just the thing;
Peace on earth and mercy mild,
Two for men and one for child.
Download the book 'Laughing At Ourselves' in PDF format at LAUGHING AT OURSELVES One of the most comprehensive sources of Christian Humour on the Net with 800 sermon fillers for your entertainment and use at ..... https://www.wwj.org.nz/content/wwj18p47.pdf
Or read even more online at.....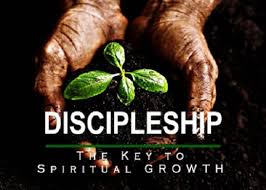 A DAVID MUSING
I was reading this morning through Romans 8 and verse 17 stuck out to me.....
Now if we are children, then we are heirs—heirs of God and co-heirs with Christ, if indeed we share in his sufferings in order that we may also share in his glory.
We are asked, as disciples of Jesus, to become more and more like Him.
That sounds good in theory, even if hard to attain in practice. But we are to be like Jesus not just in the good parts, feeding the 5,000, or healing the blind and the lame.
We are also to suffer like He did, laying down our life, our desires, in order to take up His cross and experience the pain He did.
The life of discipleship is not an easy one, but as Paul said, the rewards are eternal.
Are you prepared to pay the price? I am.
Until next time.....
MAY GOD BLESS YOU AND YOU BLESS GOD
His servant and yours
David Tait

Visit us here.....
CHANGING YOUR EMAIL ADDRESS? NEWSLETTER STOPS COMING?
Each week we can lose up to 2% of our readers when they change email addresses without letting us know. Or sometimes, by your server acting strangely and just cutting us off! If you are about to change your address, please advise us of both your old and new addresses here at
enquiries@wwj.org.nz
and we will happily change our records to ensure ongoing delivery. Thanks.
Please also keep our address in your address book, as sometimes servers will automatically delete your address if there is even a one off problem in delivery. If your newsletter doesn't arrive, please let us know and we will reinstate you.
REPRODUCTION OF NEWSLETTER CONTENT
Most weeks we get enquiries about reproducing, in electronic or print form, articles contained in 'PGIM!' We welcome and encourage you to utilize this material. Freely received, freely given. We would ask though, that the source be acknowledged as an encouragement to others to subscribe to this newsletter also.
LINKS
If you would like to link your web site to ours, and ours to yours, please advise us on
links@wwj.org.nz
ABOUT US
WALKING WITH JESUS MINISTRIES is a non-profit, non-denominational, Bible based ministry located in Hastings, New Zealand. A ministry dedicated to developing discipleship, fostering unity amongst God's people to achieve the Great Commission, and in doing so, preparing for Christ's return. It is securely based upon the foundational principles of the Apostles Creed while recognising the wide and rich diversity of beliefs amongst Christians in other areas. In accordance with the Lord's direction, materials produced by the ministry are available, free of charge, to genuine enquirers upon request. The ministry is solely funded by donations, as the Lord provides. A list of materials available (plus some fun!) is obtainable and freely downloadable from our website
wwj.org.nz or by contacting us as follows.

Walking With Jesus Ministries
P O Box 2
Webye 50205
Kenya

Email: enquiries@wwj.org.nz
Web: wwj.org.nz

Our role is to bless and encourage those in ministry while promoting co-operation and unity of direction amongst the body of Christ, as emphasised 3 times by Jesus in His longest prayer, immediately prior to His arrest and crucifixion. "... so that they may be one as we are one." (John 17:12, 21, 23-4) Our website is currently being developed to encourage your participation one with another, to share resources, and to enable you to promote events and items of interest to the body as a whole - and have a smile while doing it!

For comments upon and contributions to this service, please contact
david@wwj.org.nz
SUBSCRIPTION MANAGEMENT
We would encourage you to share this free service with your friends in ministry. To subscribe yourself please email pgim-on@wwj.org.nz.
If your name has been referred to us by a friend or supporting Ministry or has been obtained from a public Christian Directory or Website, it isn't our wish to burden you with information in which you aren't interested. To remove yourself from this list, please email pgim-off@wwj.org.nz.