A Weekly World Wide Word of Encouragement to those in the Ministry
PRAISE GOD IT'S MONDAY!
A WEEKLY 'WWW (world-wide word) OF ENCOURAGEMENT'
TO THOSE IN MINISTRY
A FREE service, currently connecting with Christian leaders from 3,000 denominations and ministries, in 70 countries.

Issue No: 906 Published: 04 Mar 2019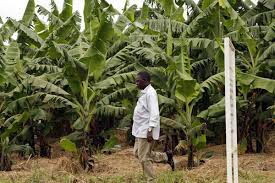 OBSERVATIONS FROM AFRICA
VIRALENT GROWTH OF CROPS, PLANT AND HUMAN DISEASES
Many thinking of Africa, think of drought and desert.
While that is the case, primarily in North Africa, where there are huge problems, most of Africa is very fertile. The weather is provides ideal growing conditions, as long as there is access to water. Summer droughts are fairly common, but for the rest of the year, growth is superb.
As there is no winter chilling in most places, bug growth is as virulent as that of the plants. You can't win all ways. It is the price to be paid. Plant diseases too, thrive in the great growing conditions.
While Africa does have huge agricultural and horticultural production, it could be much greater through applying more modern techniques, and stopping the subdivision of land into uneconomic units, primarily through inheritance issues.
However, what applies to plants, also applies to insect borne diseases and viruses that thrive in warm or hot conditions.
The most notable is malaria, which is endemic in the area in which we live. Getting malaria, as I have discovered personally is just an everyday fact of life. Fortunately it can be treated relatively easily. Other diseases are too numerous to mention, but are caused through favourable climatic conditions, poor living conditions and lack of quality medical care.
Living conditions are gradually improving as is healthcare, evidenced by our KINGDOM FAITH BASED HOSPITAL.
As time goes by, the health of the general population is improving, evidenced by increasing longevity rated in most African countries.
Africa, contrary to much Western opinion, is a Continent of progress and development. While not on the scale of the 'Tiger Economies' of Asia, progress is being made.
My prayer is that progress will continue without spoiling the uniqueness of African culture and life.
Find out more about us at.....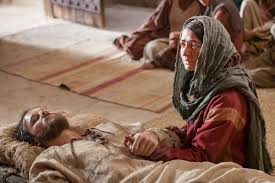 FROM THE WORD
THE WORDS OF JESUS
May we hear what the Lord is saying to us.....
Jesus Comforts Mary and Martha (John 11:17-37)
The sisters of Lazarus, after Lazarus had been in the tomb for four days.
"Your brother will rise again."
'In the resurrection', they replied.
"I am the resurrection and the life. Those who trust in me will live, even though they die. All who live in me and trust in me will never die. Do you believe this?"
Upon arriving in the village.
"Where have you laid him?"
Jesus Raises Lazarus (John 11:38-44)
From the dead.
"Remove the stone,"
"Didn't I tell you that if you trusted me you would see God's glory?"
"Father, thank you for listening to me. I know you always listen to me. I said this because of the crowd standing here so that they will believe that you sent me."
"Lazarus, come out!"
"Unbind him and set him free,"
Ten Lepers Healed (Luke 17:11-19)
But only one, a Samaritan, gave thanks.
"Go and show yourselves to the priests."
The Samaritan returned
"Where are the other nine? Didn't anyone else come back to praise God—only this foreigner?"
"Get up and go on your way. Your trust has healed you."
(Continued next week)
You can download the complete 'Words of Jesus' here.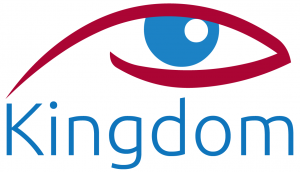 OUR AFRICAN EXPERIENCE
FOR MORE DETAILED AND REGULAR UPDATES, VISIT OUR FACEBOOK PAGE
AN EYE 4 Africa - https://www.facebook.com/aneye4africa/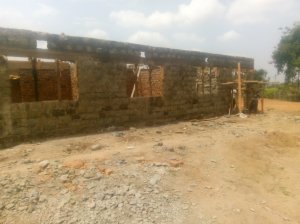 RING BEAM WEEK!
Runs right round the building. Is full of steel so it holds the building together.
The holes above the windows are vents.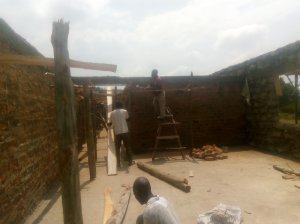 And through the inside as well.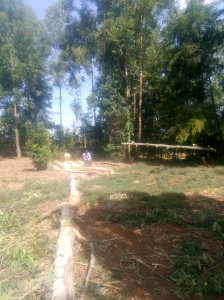 WOOD READY FOR ROOF TRUSSES
When you want wood, you buy trees! 35 trees actually!
At the moment in Kenya it is illegal to cut trees from forests, as a conservation measure.
So Jonah, our contractor, has bought these ones from a shelterbelt that needs thinning.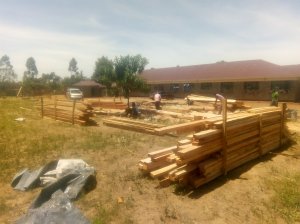 Then brought on site where it has been cut up into the sizes required.
The chainsaws are the only machinery we have had on site. We listened to them for 3 1/2 days, only 25 metres from the Clinic, being so close for security purposes.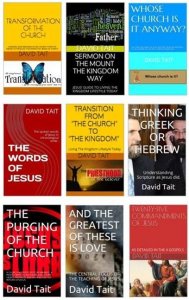 ***NOW***NINE BOOKS ARE AVAILABLE ON AMAZON!!!
9 BOOKS are now available on Amazon (Kindle)!

All are available worldwide for electronic download on Amazon (Kindle) for $US0.99c . Unfortunately there has to be a charge in order to list.

Your support would be appreciated and they could well change your life!

They are all found at this link.....
http://www.amazon.com/s/ref=nb_sb_noss?url=search-alias%3Daps&field-keywords=david+tait+books/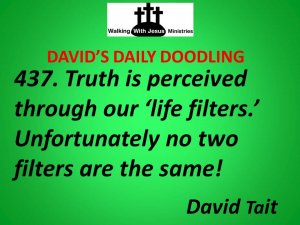 ***DAILY EZINE!*** 'DAVID'S DAILY DOODLINGS' Subscribe Today
Receive one of David's sayings in your mailbox each day to inspire, challenge or maybe, amuse. To register today, go down to the bottom of the page link below, click on the subscribe link dd-on@wwj.org.nz (or paste the address in an email yourself and send) Then it's done! If you have an Irish heritage, you will love the background coloring!
Subscription and back issue link is.....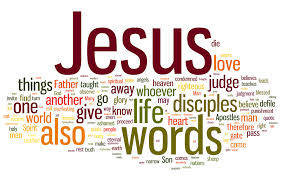 'THE WORDS OF JESUS' REMAIN AVAILABLE FOR PDF DOWNLOAD
Join the many who have downloaded the 'The Words of Jesus'. I am sure you will be blessed by it, as I have been.

One key element here is the setting out in chronological order (as far as it is possible to do so) our Lord's words drawn from all the Gospels, and the elimination of repetition between Gospels.

You may be surprised by the different perspective this presentation gives you both in understanding of His life and ministry, and in achieving a closer relationship with Him.

Download the free PDF here.....

DAVID'S DOODLINGS
JOY
615. Joy is much like eating prunes. You may not like them but you are joyful because of the good effect they have at the other end.

616. True joy is a positive peace about your eternal destiny.

617. Joy is the ballast that stabilizes your ship on its voyage through the sea of life.

618. Laughter lasts but a moment, but joy is eternal.

619. Joy is a bottomless well that bubbles up from within the soul.

620. To laugh is great, but to be joyful, everlasting.

621. One of life's greatest assets is the ability to turn tears of sadness into pools of joy.

622. Tears of joy soothe the soul.

623. Joy is the outward expression of the certain hope of your eternal destiny.
Please feel free to quote these quotes. Acknowledgement of David Tait as the author would be appreciated. There are now over 1300 David sayings for you to view at ...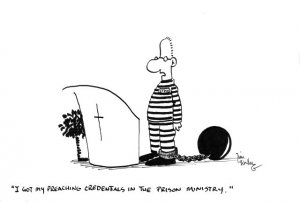 CARTOONS FROM TOON FEVER
Visit the Toon Fever website for more cartoon fun..... http://www.toonfever.com

Check it out at...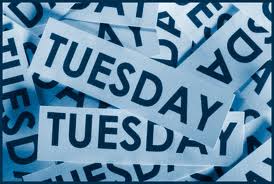 TUESDAY TEACHINGS
THIS WEEK: A REVELATION OF..... DIVIDING THE WATERS (Part 4)
We summarize the 12 features and look at the principle message for today from the crossing of the Red Sea.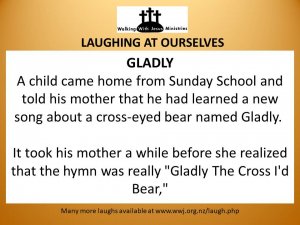 *** ANOTHER DAILY EZINE FROM WWJ!*** 'LAUGHING AT OURSELVES' Subscribe Today
As Christians, if we can't laugh at ourselves, others will! A fun way to start your day. To register today, go down to the bottom of the page link below, click on the subscribe link lao--on@wwj.org.nz (or paste the address in an email yourself and send) Then it's done!
LAUGHING AT OURSELVES
***Blessed are those who can laugh at themselves for they shall never cease to be amused***
*** Those who can't laugh at themselves leave the job to others. ***
240. Preacher and Choir Director
Church feuds are not uncommon, especially among cliques in the congregation. But when the Pastor and choir director get into it, stand aside.
One week our preacher preached on commitment, and how we should dedicate ourselves to service. The director then led the choir in singing, 'I Shall Not Be Moved.'
The next Sunday, the preacher preached on giving and how we should gladly give to the work of the Lord. The choir director then led the song, 'Jesus Paid It All.'
The next Sunday, the preacher preached on gossiping and how we should watch our tongues. The hymn was 'I Love To Tell The Story.'
The preacher became disgusted over the situation, and the next Sundayhe told the congregation he was considering resigning. The choir then sang 'Oh, Why Not Tonight.'
When the preacher resigned the next week, he told the church that Jesus had led him there and Jesus was taking him away. The choir then sang, 'What A Friend We Have in Jesus.'
QWIK QWIP: "Most men forget God all day and ask Him to remember them at night."
241. Calling God
It seems a man in Topeka, Kansas, decided to write a book about churches around the country. He started by flying to San Francisco, and started working east from there. He went to a very large church and began taking photographs, etc. He spots a golden telephone on a wall and is intrigued with a sign, which reads "$10,000 a minute."
Seeking out the pastor he asks about the phone and the sign. The pastor answers that this golden phone is, in fact, a direct line to Heaven and if he pays the price he can talk directly to God. He thanks the pastor and continues on his way. As he continues to visit churches in Seattle, Boise, Minneapolis, Chicago, Milwaukee, New York, Atlanta, and on around the United States, he finds more phones, with the same sign, and the same answer from each pastor.
Finally, he arrives in Texas. Upon entering a church in Dallas, lo and behold, he sees the usual golden telephone. But THIS time, the sign reads "Calls 25 cents."
Fascinated, he requests to talk to the pastor. "Reverend, I have been in cities all across the country and in each church I found this golden telephone, and have been told it is a direct line to Heaven and that I could talk to God, but, in the other churches the cost was $10,000 a minute. Your sign reads 25 cents a call. Why?"
The pastor, smiling benignly, replies, "Oh, my son, that's very easy to explain. You see, you're now in Texas and, of course, it's a local call from here."
FREE DOWNLOAD: You can now download the book 'Laughing At Ourselves' in PDF format at LAUGHING AT OURSELVES One of the most comprehensive sources of Christian Humour on the Net with 800 sermon fillers for your entertainment and use at ..... https://www.wwj.org.nz/content/wwj18p47.pdf
Or read them all online at.....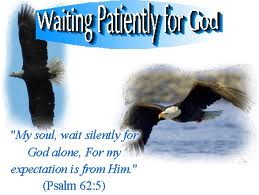 A DAVID MUSING
It is life, that you wait and wait and wait and wait for things to happen. Then, all of a sudden, everything happens at once.
As I write this on Saturday morning here in our hospital in Kenya, this has happened to me.
In Africa things go really slowly. To Westerners, it is a real challenge to accept.
But then, 'hey presto' 3 things we have been waiting for happened within 15 minutes. Amazing!
Very often it is like this in God too. We wait for His promises to be come to fruition, for seemingly an endless time. Then. after our faith has been tested to the limit, the doors are opened.
If you are in the waiting period today, keep your faith strong, for if something is truly of Him it will happen, in His time.
Unltil next week.....
MAY GOD BLESS YOU AND YOU BLESS GOD
His servant and yours
David Tait

Visit us here.....
REPRODUCTION OF NEWSLETTER CONTENT
Most weeks we get enquiries about reproducing, in electronic or print form, articles contained in 'PGIM!' We welcome and encourage you to utilize this material. Freely received, freely given. We would ask though, that the source be acknowledged as an encouragement to others to subscribe to this newsletter also.
CHANGING YOUR EMAIL ADDRESS? NEWSLETTER STOPS COMING?
Each week we can lose up to 2% of our readers when they change email addresses without letting us know. Or sometimes, by your server acting strangely and just cutting us off! If you are about to change your address, please advise us of both your old and new addresses here at
enquiries@wwj.org.nz
and we will happily change our records to ensure ongoing delivery. Thanks.
Please also keep our address in your address book, as sometimes servers will automatically delete your address if there is even a one off problem in delivery. If your newsletter doesn't arrive, please let us know and we will reinstate you.
LINKS
If you would like to link your web site to ours, and ours to yours, please advise us on
links@wwj.org.nz
ABOUT US
WALKING WITH JESUS MINISTRIES is a non-profit, non-denominational, Bible based ministry located in Hastings, New Zealand. A ministry dedicated to developing discipleship, fostering unity amongst God's people to achieve the Great Commission, and in doing so, preparing for Christ's return. It is securely based upon the foundational principles of the Apostles Creed while recognising the wide and rich diversity of beliefs amongst Christians in other areas. In accordance with the Lord's direction, materials produced by the ministry are available, free of charge, to genuine enquirers upon request. The ministry is solely funded by donations, as the Lord provides. A list of materials available (plus some fun!) is obtainable and freely downloadable from our website
wwj.org.nz
or by contacting us as follows.
Walking With Jesus Ministries
7 Bull Street
Ahuriri
Napier
New Zealand
Phone: (06) 835 0567 International (+64) 6 835 0567
Email:
enquiries@wwj.org.nz
Web:
wwj.org.nz
Our role is to bless and encourage those in ministry while promoting co-operation and unity of direction amongst the body of Christ, as emphasised 3 times by Jesus in His longest prayer, immediately prior to His arrest and crucifixion. "... so that they may be one as we are one." (John 17:12, 21, 23-4) Our website is currently being developed to encourage your participation one with another, to share resources, and to enable you to promote events and items of interest to the body as a whole - and have a smile while doing it!
For comments upon and contributions to this service, please contact
david@wwj.org.nz
SUBSCRIPTION MANAGEMENT
We would encourage you to share this free service with your friends in ministry. To subscribe yourself please email pgim-on@wwj.org.nz.
If your name has been referred to us by a friend or supporting Ministry or has been obtained from a public Christian Directory or Website, it isn't our wish to burden you with information in which you aren't interested. To remove yourself from this list, please email pgim-off@wwj.org.nz.