A Weekly World Wide Word of Encouragement to those in the Ministry
PRAISE GOD IT'S MONDAY!
A WEEKLY 'WWW (world-wide word) OF ENCOURAGEMENT'
TO THOSE IN MINISTRY
A FREE service, currently connecting with Christian leaders from 3,000 denominations and ministries, in 70 countries.

Issue No: 1152 Published: 13 Nov 2023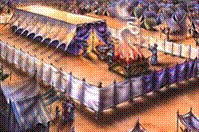 A REVELATION OF....... HOLINESS
PART 2: A REVELATION OF…….
THE WAY OF HOLINESS
THIS REVELATION'S PURPOSE
This is a 'revelation', or more correctly a series of revelations, on the meaning of holiness. They will be presented as given by God. Experience tells me that God doesn't generally give revelation in an organised theological format! For better or worse, it is people who take His revelations and put them 'into order'!
So here, we are not going to get a 1-20 presentation of the way to achieve holiness. Of all faith areas, holiness is the least likely to work that way. This will become obvious as we proceed.
We will get glimpses from both the Old and New Testaments, from dreams and allegory, and whatever else the Lord in His grace gives, to build up a broad picture of the real holiness God desires from His people today.
The Lord willing and guiding, we will then place it all in some form of pattern, bringing together all the bits into a coherent whole. Getting a glimpse of the glorious future the Lord has for His people and His Church. A church prepared to sacrifice everything for Him.
I write, not as one who has 'got there', but as a pilgrim with a deep desire to be all in my God that I can possibly be. Hence I am on a journey, seeking personal Holiness and desiring to see the Church move forward to become the Bride for whom Jesus is to return.
A PEEK AT WHAT IS COMING NEXT WEEK.......
MOSES TABERNACLE -
THE JOURNEY TO HOLINESS
PHYSICAL DESCRIPTION
Only the briefest of descriptions of the Tabernacle can be given here. For a fuller explanation, see the book 'Eagles Fly High!'
Replica of Moses Tabernacle situated in the south of Israel.
The incredible Tabernacle of Moses, detailed architectural and building instructions for which were given by God himself to Moses on Mt Sinai, as detailed from Exodus 25 onwards.
8 "Then have them make a sanctuary for me, and I will dwell among them. 9 Make this tabernacle and all its furnishings exactly like the pattern I will show you. (Exodus 25:8-9)

(Continued next week)
Find out more about us at.....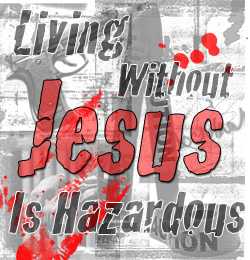 FROM THE WORD
THE WORDS OF JESUS
Healing a Man With Dropsy (Luke 14:1-6)
Speaking to the Pharisees leader at his house.
"Does the law allow healing on the Sabbath or not?"
"If your son or your ox happened to fall into a well on the Sabbath, wouldn't you go and pull him out immediately?"
Parable of the Feast (Luke 14:7-11)
Addressed to all the Pharisees, sitting in the places of honour.
"When you're invited to a wedding reception, don't take the place of honor, because someone more important than you may have been invited," he began. "Your host who invited you both will come and tell you, 'Give this man your place.' Then in embarrassment you'll have to move to whatever place is left. Instead, when you're invited, take the lowest place, so that when your host comes in, he'll tell you, 'My friend, please move to a better seat.' Then you'll be honoured before all the guests sitting with you. For those who exalt themselves will be humbled, and those who humble themselves will be exalted."
Invitation Advice (Luke 14:12-14)
Given to the host.
"When you give a lunch or a dinner, don't invite your friends, or your brothers, or your relatives, or your rich neighbors, for they may invite you back, and then you'd be repaid. Instead, when you give a banquet, invite the poor, the crippled, the lame, the blind, and you will be blessed, for they have nothing to repay you with, and you'll be rewarded at the resurrection of the righteous."
Parable of the Banquet (Luke 14:15-24)
Given to the host.
"Once there was a man who prepared a great banquet, and invited many guests," Jesus replied. "When it was time to eat he sent his servant out to tell everyone who had been invited, 'Come, because the banquet's ready.' But they all started to make excuses. The first said, 'I've just bought a field and I have to go and see it. Please excuse me.' Another said, 'I've just bought five pairs of oxen and have to go and try them out. Please excuse me.' Still another said, 'I've just got married, so I can't come.' The servant returned and told his master what they'd said. The home-owner became angry and told his servant, Quickly, go out into the streets and alleys of the town, and bring in the poor and crippled and blind and lame.'
"Then the servant said, 'Master, I did what you told me, but there are still empty places.' "So the master told the servant, 'Go out on the country roads and lanes, and make people come—I want my house to be full. I tell you, not a single one of those people I invited will get a taste of my banquet.'"
(Continued next week)
Find out more about us at.....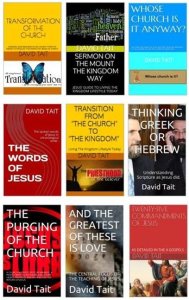 ***NOW***NINE BOOKS ARE AVAILABLE ON AMAZON!!!
9 BOOKS are now available on Amazon (Kindle)!

All are available worldwide for electronic download on Amazon (Kindle) for $US0.99c . Unfortunately there has to be a charge in order to list.

Your support would be appreciated and they could well change your life!
These and many more are availble for free online at https://www.wwj.org.nz/more-free-downloads

They Amazon books are all found at this link.....
http://www.amazon.com/s/ref=nb_sb_noss?url=search-alias%3Daps&field-keywords=david+tait+books/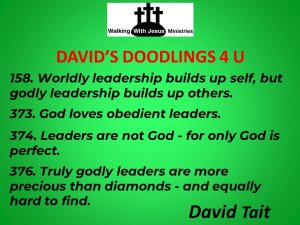 *DAVID"S DOODLINGS
Enjoy some of David's sayings here, plus 1300 more on the website at.....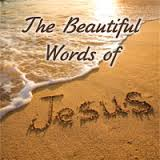 'THE WORDS OF JESUS' REMAIN AVAILABLE FOR PDF DOWNLOAD
Join the many who have downloaded the 'The Words of Jesus'. I am sure you will be blessed by it, as I have been.
One key element here is the setting out in chronological order (as far as it is possible to do so) our Lord's words drawn from all the Gospels, and the elimination of repetition between Gospels.
You may be surprised by the different perspective this presentation gives you both in understanding of His life and ministry, and in achieving a closer relationship with Him.

Download the free PDF here.....

DAVID'S DOODLINGS
JOY
624. Laughter expresses emotion, joy character.

625. Remaining joyful in adverse circumstances reflects God in you.

626. Joy is not an emotion, but a way of life.

627. Joy is the outward expression of peace within.

628. Laughter comes, laughter goes, but joy goes on forever.

1217. True joy is God given, not human driven.

1218. The source of true joy is righteousness rather then happiness.

1219. Real joy is of the spirit, not the soul.
Many more at.....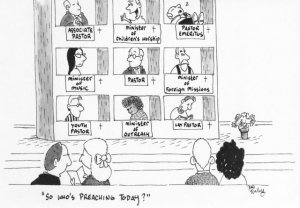 CARTOONS FROM TOON FEVER
Visit the Toon Fever website for more cartoon fun..... http://www.toonfever.com
Check it out at...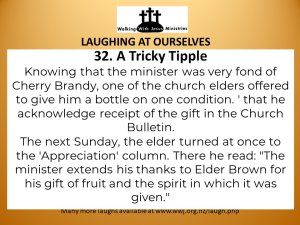 'LAUGHING AT OURSELVES
Another laugh or three for you today
Many more on our website below. Also many, may, many more under these categories on our website, wwj,org,nz Look under the heading MAINLY LAUGHS. Choose from.....

THIS WEEKS TUESDAY TEACHING.....
THIS WEEK: REVELATIONS REVELATION! Part 3
We will consider the promises made to overcomers in the next 2 churches, those in Pergamum and Thyatira.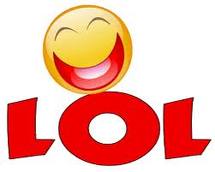 LAUGHING AT OURSELVES
***Blessed are those who can laugh at themselves for they shall never cease to be amused***
423. The Thank You Note
There was a Catholic priest, Jewish rabbi and Baptist minister. One day the priest went to get a hair cut. After the barber cut his hair the priest wanted to pay him. The barber said, "Oh no, I will not accept any money from a man of God." So the next day when the barber went to open his shop he saw a loaf of bread with a thank you note.
Well the rabbi came for a hair cut. Again the barber said, "Oh no, I will not accept any money from a man of God." So the next day the barber went to open his shop and found a bottle of wine and a thank you note.
Well, the Baptist minister came for his hair cut. Again the barber said, "Oh no, I will not accept any money from a man of God."
Well, the next day when the barber went to open his shop, he found 10 other Baptist ministers with a thank you note.
424. Nothing There
Three friends decided to go hunting together. One was a lawyer, one a doctor, and the other a preacher. As they were walking, along came a big buck. The three of them shot simultaneously. Immediately the buck dropped to the ground and all three rushed up to see how big it actually was. Upon reaching it they found out that it was dead but had only one bullet hole.
Thus a debate followed concerning whose buck it was. 5 minutes later a game officer came by and asked what the problem was. The doctor told him their reason for the debate. The officer told them he would take a look and tell them who shot it. 5 seconds later he said he knew who shot the buck. He said with much confidence, "The pastor shot the buck!" They all wondered how he knew that so quickly. The officer said, "Easy. The bullet went in one ear and out the other."
QWIK QWIP: "Begin to weave and God will Give you the thread."
425. The Holiday
Two priests were going to Hawaii on vacation and decided that they would make this a real vacation by not wearing anything that would identify them as clergy. As soon as the plane landed, they headed for a store and bought some really outrageous shorts and shirts, sandals, sunglasses, etc.
The next morning, they went to the beach, dressed in their "tourist" garb and were sitting on beach chairs, enjoying a drink, the sunshine and the scenery when a "drop dead" gorgeous blonde in a tiny bikini came walking straight toward them. They couldn't help but stare and when she passed them she turned to them, smiled and said, "Good morning, Father; good morning, Father" nodding and addressing each of them individually, then passed on by. They were both stunned - how in the world did she recognise them as priests?
The next day they went back to the store, bought even more outrageous outfits -these were so loud, you could hear them before you even saw them - and again they settled on the beach in their chairs to enjoy the sunshine, etc. After a while, the same gorgeous blonde, wearing a string bikini this time, came walking toward them again. (They were glad they had sunglasses, because their eyes were about to pop out of their heads). Again, she approached them and greeted them individually: "good morning, Father; good morning, Father" and started to walk away.
One of the priest couldn't stand it and said, "just a minute young lady. Yes we are priests, and proud of it, but I have to know, how in the world did YOU know?" "Oh Father, don't you recognise me?. ................ I'm Sister Kathryn"
Download the book 'Laughing At Ourselves' in PDF format at LAUGHING AT OURSELVES One of the most comprehensive sources of Christian Humour on the Net with 800 sermon fillers for your entertainment and use at ..... https://www.wwj.org.nz/content/wwj18p47.pdf
Or read even more online at.....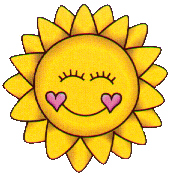 A DAVID MUSING
Spring here, is heading towards summer soon.
I realize for many of our readers, the weather is going the other way. Our turn now!
I love sunshine! It does good for both my body and my soul!
More vitamin D leads to positive mood swings, after the dreariness of winter.
Jesus liked light too! In fact, He is the light of the world!
Whatever the season, we are to reflect His light to the world.
How is your sun shining?
His servant and yours
David Tait

Visit us here.....
CHANGING YOUR EMAIL ADDRESS? NEWSLETTER STOPS COMING?
Each week we can lose up to 2% of our readers when they change email addresses without letting us know. Or sometimes, by your server acting strangely and just cutting us off! If you are about to change your address, please advise us of both your old and new addresses here at
enquiries@wwj.org.nz and we will happily change our records to ensure ongoing delivery. Thanks.

Please also keep our address in your address book, as sometimes servers will automatically delete your address if there is even a one off problem in delivery. If your newsletter doesn't arrive, please let us know and we will reinstate you.
REPRODUCTION OF NEWSLETTER CONTENT
Most weeks we get enquiries about reproducing, in electronic or print form, articles contained in 'PGIM!' We welcome and encourage you to utilize this material. Freely received, freely given. We would ask though, that the source be acknowledged as an encouragement to others to subscribe to this newsletter also.
LINKS
If you would like to link your web site to ours, and ours to yours, please advise us on
links@wwj.org.nz
ABOUT US
WALKING WITH JESUS MINISTRIES is a non-profit, non-denominational, Bible based ministry located in Hastings, New Zealand. A ministry dedicated to developing discipleship, fostering unity amongst God's people to achieve the Great Commission, and in doing so, preparing for Christ's return. It is securely based upon the foundational principles of the Apostles Creed while recognising the wide and rich diversity of beliefs amongst Christians in other areas. In accordance with the Lord's direction, materials produced by the ministry are available, free of charge, to genuine enquirers upon request. The ministry is solely funded by donations, as the Lord provides. A list of materials available (plus some fun!) is obtainable and freely downloadable from our website
wwj.org.nz or by contacting us as follows.

Walking With Jesus Ministries
P O Box 2
Webuye 50205
Kenya

Email: enquiries@wwj.org.nz
Web: wwj.org.nz

Our role is to bless and encourage those in ministry while promoting co-operation and unity of direction amongst the body of Christ, as emphasised 3 times by Jesus in His longest prayer, immediately prior to His arrest and crucifixion. "... so that they may be one as we are one." (John 17:12, 21, 23-4) Our website is currently being developed to encourage your participation one with another, to share resources, and to enable you to promote events and items of interest to the body as a whole - and have a smile while doing it!

For comments upon and contributions to this service, please contact
david@wwj.org.nz
SUBSCRIPTION MANAGEMENT
We would encourage you to share this free service with your friends in ministry. To subscribe yourself please email pgim-on@wwj.org.nz.
If your name has been referred to us by a friend or supporting Ministry or has been obtained from a public Christian Directory or Website, it isn't our wish to burden you with information in which you aren't interested. To remove yourself from this list, please email pgim-off@wwj.org.nz.