A Weekly World Wide Word of Encouragement to those in the Ministry
PRAISE GOD IT'S MONDAY!
A WEEKLY 'WWW (world-wide word) OF ENCOURAGEMENT'
TO THOSE IN MINISTRY
A FREE service, currently connecting with Christian leaders from 3,000 denominations and ministries, in 70 countries.

Issue No: 871 Published: 02 Jul 2018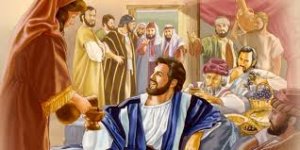 WHOSE CHURCH IS IT ANYWAY? Part 49
THE CHALLENGE OF..... LIVING THE KINGDOM LIFESTYLE
THE GREAT PHYSICIAN

10 While Jesus was having dinner at Matthew's house, many tax collectors and "sinners" came and ate with him and his disciples. 11 When the Pharisees saw this, they asked his disciples, "Why does your teacher eat with tax collectors and 'sinners'?" 12 On hearing this, Jesus said, "It is not the healthy who need a doctor, but the sick. 13 But go and learn what this means: 'I desire mercy, not sacrifice.' For I have not come to call the righteous, but sinners." (Matthew 9:10-13)
This brief parable should turn the church upside down! It did originally. But then the church became either, a part of the establishment (e.g. Roman Catholic, Orthodox and Anglican), or indirectly associated with the establishment (e.g. most Protestant churches today - from 'protesting' to 'conformity'). Most of the people Jesus mixed with, those, whom He came to bring into His kingdom, had been rejected by the religious establishment of the time as being beyond salvation. But Jesus came to save the hurting and the lost. Not the righteous, but the sinners, as the parable states. This was anathema to the religious people of the day.
2 But the Pharisees and the teachers of the law muttered, "This man welcomes sinners and eats with them." (Luke 15:2)
We all know this and accept it in theory. We may run programmes to help the poor, or go out on mission trips, but I would suggest that most of our time and money (the best barometer) is spent on ourselves, maintaining ministers, buildings and programmes that predominantly fit in with the middle class establishment of our society. The emphasis is on meeting our own needs, to become comfortable within the environment in which we live. The early New Testament church was definitely not part of the establishment. It was persecuted. It went underground in many cases, simply to ensure its survival.
The Church Persecuted and Scattered
On that day a great persecution broke out against the church at Jerusalem, and all except the apostles were scattered throughout Judea and Samaria. 2 Godly men buried Stephen and mourned deeply for him. 3 But Saul began to destroy the church. Going from house to house, he dragged off men and women and put them in prison. (Acts 8:1-3)
Persecution is promised still, to those who wish to enter the kingdom. For our lifestyle is to be radically different to that of the world.
10 Blessed are those who are persecuted because of righteousness, for theirs is the kingdom of heaven. 11 "Blessed are you when people insult you, persecute you and falsely say all kinds of evil against you because of me. 12 Rejoice and be glad, because great is your reward in heaven, for in the same way they persecuted the prophets who were before you. (Matthew 5:10-12)

The disciples of Jesus were a classic example of completely unsuitable people chosen to be 'ministers'. They were uneducated, rejected by the religious establishment, who only chose the best and brightest to become disciples of the Rabbis. Yet, in spite of their ups and downs when Jesus was teaching them, after His death, resurrection and ascension, they changed the course of history right through to the present day. A rabble of uneducated men became world changers! For Jesus knew their hearts!

What do we look for today in our ministers? The best and brightest, with quality theological degrees .......... Is this the example Jesus provided to us? You will, of course, quote Paul, as a rabbinical style example. Yes he was trained. But the first thing that happened to him was to be broken of his training. Let us read what Easton's Bible Dictionary had to say about it.
As he and his companions rode on, suddenly at mid-day a brilliant light shone round them, and Saul was laid prostrate in terror on the ground, a voice sounding in his ears, "Saul, Saul, why persecutest thou me?" The risen Saviour was there, clothed in the vesture of his glorified humanity. In answer to the anxious inquiry of the stricken persecutor, "Who art thou, Lord?" he said, "I am Jesus whom thou persecutest" (Acts 9:5; 22:8; 26:15).

This was the moment of his conversion, the most solemn in all his life. Blinded by the dazzling light (Acts 9:8), his companions led him into the city, where, absorbed in deep thought for three days, he neither ate nor drank (9:11). Ananias, a disciple living in Damascus, was informed by a vision of the change that had happened to Saul, and was sent to him to open his eyes and admit him by baptism into the Christian church (9:11–16). The whole purpose of his life was now permanently changed.

Immediately after his conversion he retired into the solitudes of Arabia (Galatians 1:17), perhaps of "Sinai in Arabia," for the purpose, probably, of devout study and meditation on the marvellous revelation that had been made to him. "A veil of thick darkness hangs over this visit to Arabia. Of the scenes among which he moved, of the thoughts and occupations which engaged him while there, of all the circumstances of a crisis which must have shaped the whole tenor of his after-life, absolutely nothing is known. 'Immediately,' says St. Paul, 'I went away into Arabia.' The historian passes over the incident [comp. Acts 9:23 and 1 Kings 11:38, 39]. It is a mysterious pause, a moment of suspense, in the apostle's history, a breathless calm, which ushers in the tumultuous storm of his active missionary life." Coming back, after three years, to Damascus, he began to preach the gospel "boldly in the name of Jesus" (Acts 9:27), but was soon obliged to flee (9:25; 2 Cor. 11:33) from the Jews and betake himself to Jerusalem. Here he tarried for three weeks, but was again forced to flee (Acts 9:28, 29) from persecution. He now returned to his native Tarsus (Gal. 1:21), where, for probably about three years, we lose sight of him. The time had not yet come for his entering on his great life-work of preaching the gospel to the Gentiles.
To become effective once more, the church needs to follow the example of Scripture and Jesus and become a grassroots organism. To truly reach out to 'sinners' and showing 'mercy' to those in need. To become outward rather than inwards focused.

Talk is easy. But are we ready to change? Are we prepared to meet the challenge?
(Continued next week)
Find out more about us here.....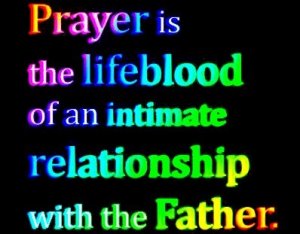 FROM THE WORD
THE WORDS OF JESUS
May we hear what the Lord is saying to us.....
Prayer (Matthew 6:5-15)
"When you pray, don't be like the hypocrites, for they love to stand up and pray in the synagogues and on the street corners so that people can see them. I promise you, they have already got their reward. But you, when you pray, go indoors and close the door, and pray to your Father in private, and your Father who sees what happens in private will reward you. When you pray, don't babble on meaninglessly like the foreigners do, who think they will be heard because of all the words they repeat. Don't be like them, for your Father knows what you need even before you ask him. So pray like this:
"Our heavenly Father, may your name be honored. May your kingdom come! May your will be carried out in earth as it is in heaven. Please give to us today the food we need. Forgive our sins, just as we have forgiven those who have sinned against us. Don't let us be tempted to do wrong, and save us from the Evil One.
"For if you forgive those who sin against you, your heavenly Father will also forgive you. But if you don't forgive those who sin against you, then your heavenly Father won't forgive your sins.
Fasting (Matthew 6:16-18)
"When you fast, don't be like the hypocrites who put on sad faces and make themselves look terrible so that everyone can see they're fasting. Instead, when you fast, wash your face and look smart, so that people won't see you're fasting, and your unseen Father who sees what happens in private will reward you.
Seek Treasures in Heaven (Matthew 6:19-24)
"Don't pile up wealth here on earth where moths and rust ruin it, and where thieves break in and steal it.
Instead, you should pile up your wealth in heaven, where moths and rust don't ruin it, and where thieves don't break in and steal it. For wherever you pile up your wealth, that's where your heart will be too.
"The eye is like a lamp that lights the body. So if your eye is healthy, then your whole body will have light. But if your eye is evil, then your whole body will be in the dark. If the light in you is darkness, how dark is that! No one can serve two masters. Either you'll hate one and love the other, or you'll be devoted to one and despise the other. You can't serve both God and Money.
(Continued next week)
You can download the complete 'Words of Jesus' here.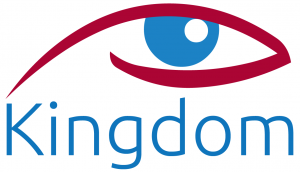 OUR AFRICAN EXPERIENCE
FOR MORE DETALED AND REGULAR UPDATES, VISIT OUR FACEBOOK PAGE
AN EYE 4 Africa - https://www.facebook.com/aneye4africa/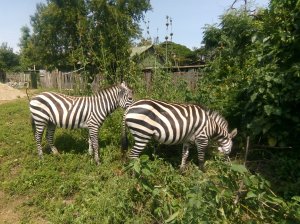 A RARE DAY OUT!

Per courtesy of Joe Sheperdson, an English evangelist, who took us the Impala Park Conservation Reserve in Kisumu, a two hour or so drive from Webuye. Avery pleasant day and a big thanks to Joe for his kindness.

Able to get up real close, (2 metres away) from the zebras. Beautiful animals! Very occasionally you see some in the wild when out driving long distances, but this was special, being up so close.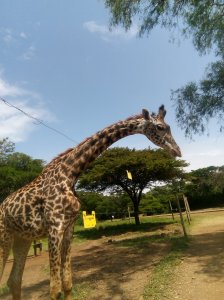 Similarly with the giraffe. So tall!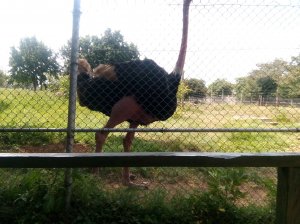 The ostrich is very large too, bigger than I expected.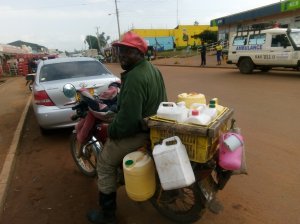 MILK DELIVERY
And for something different. This took my fancy. A man here in Webuye delivering milk!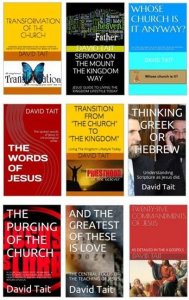 ***NOW***NINE BOOKS ARE AVAILABLE ON AMAZON!!!
9 BOOKS are now available on Amazon (Kindle)!

All are available worldwide for electronic download on Amazon (Kindle) for $US0.99c . Unfortunately there has to be a charge in order to list.

Your support would be appreciated and they could well change your life!

They are all found at this link.....
http://www.amazon.com/s/ref=nb_sb_noss?url=search-alias%3Daps&field-keywords=david+tait+books/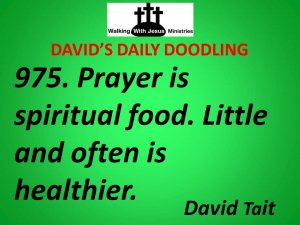 ***DAILY EZINE!*** 'DAVID'S DAILY DOODLINGS' Subscribe Today
Receive one of David's sayings in your mailbox each day to inspire, challenge or maybe, amuse. To register today, go down to the bottom of the page link below, click on the subscribe link dd-on@wwj.org.nz (or paste the address in an email yourself and send) Then it's done! If you have an Irish heritage, you will love the background coloring!
Subscription and back issue link is.....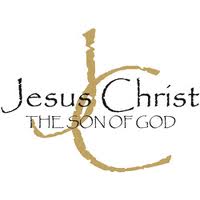 'THE WORDS OF JESUS' REMAIN AVAILABLE FOR PDF DOWNLOAD
Join the many who have downloaded the 'The Words of Jesus'. I am sure you will be blessed by it, as I have been.

One key element here is the setting out in chronological order (as far as it is possible to do so) our Lord's words drawn from all the Gospels, and the elimination of repetition between Gospels.

You may be surprised by the different perspective this presentation gives you both in understanding of His life and ministry, and in achieving a closer relationship with Him.

Download the free PDF here.....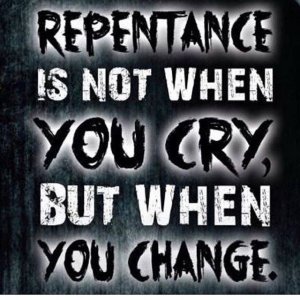 DAVID'S DOODLINGS
ON REPENTANCE AND FORGIVENESS
190. Forgiveness flies away, a leaf borne by the wind, soon to be returned upon the wings of an angel.

378. Medicine heals the body, while forgiveness heals the soul.

379. Forgiveness is a mind soothing balm.

380. Repentance brings peace with God - forgiveness, peace with ones self.

381. The simplest way to avoid repentance is not to sin. All too often I forget to follow my own advice!

1305. True revival is built upon the foundation of tears.
Please feel free to quote these quotes. Acknowledgement of David Tait as the author would be appreciated. There are now over 1300 David sayings for you to view at ...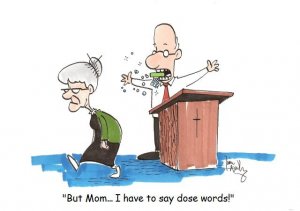 CARTOONS FROM TOON FEVER
Visit the Toon Fever website for more cartoon fun..... http://www.toonfever.com

Check it out at...

TUESDAY TEACHINGS
NEXT WEEK: THE 3 KEYS TO SALVATION
To complete our study, we will look at 'THE 3 KEYS TO SALVATION'.

For without genuine salvation we are without hope, both now and for eternity.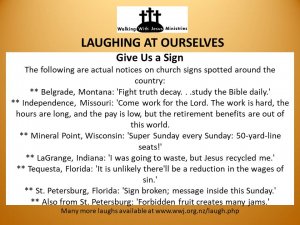 *** ANOTHER DAILY EZINE FROM WWJ!*** 'LAUGHING AT OURSELVES' Subscribe Today
As Christians, if we can't laugh at ourselves, others will! A fun way to start your day. To register today, go down to the bottom of the page link below, click on the subscribe link lao--on@wwj.org.nz (or paste the address in an email yourself and send) Then it's done!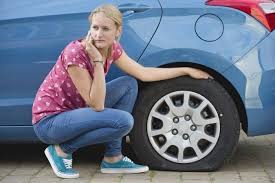 LAUGHING AT OURSELVES
***Blessed are those who can laugh at themselves for they shall never cease to be amused***
*** Those who can't laugh at themselves leave the job to others. ***
QWIK QWIP: "Sometimes the majority only means that all the fools are on the same side."
155. Now You Tell Me
A deacon, driving home from church one hot and muggy Sunday afternoon, passed an older model car sitting on the side of the road with a flat tire. A young lady was struggling to get a spare out of the trunk, obviously having a difficult time. Wanting to be a "Good Samaritan," he turned around and went back to help.
Getting out of his car and rolling up his shirtsleeves, he smiled and said, "This is no job for a woman. Let me do it for you."
Fifteen minutes later, covered with sweat and grime, he finally got the spare on and began to take the car off the jack.
"Please take it down easy," whispered the lady. "My husband's taking a nap in the back seat."
156. It Could Be Worse
The woman was pouring out her troubles to her pastor. "Oh, it's awful," she cried. "My husband won't work, and all of our bills are six months overdue."
"Well, look on the bright side," said the minister wryly. "You could be one of your creditors."
157. Which Service?
One Sunday morning, the pastor noticed little Alex was staring up at the large plaque that hung in the foyer of the church. It was covered with names, and small American flags were mounted on either side of it.
The seven year old had been staring at the plaque for some time, so the pastor walked up, stood beside the boy, and said quietly, "Good morning, Alex."
"Good morning, pastor," replied the young man, still focused on the plaque. "What is this?"
"Well, son, it's a memorial to all the young men and women who died in the service." Soberly, they stood together, staring at the large plaque.
Little Alex's voice was barely audible when he asked, "Which one, the 8:30 or the 10:40 service?"
FREE DOWNLOAD: You can now download the book 'Laughing At Ourselves' in PDF format at LAUGHING AT OURSELVES One of the most comprehensive sources of Christian Humour on the Net with 800 sermon fillers for your entertainment and use at ..... https://www.wwj.org.nz/content/wwj18p47.pdf
Or read them all online at.....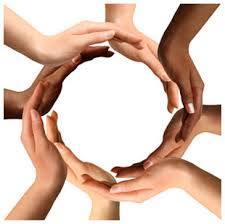 A DAVID MUSING
So much promise, yet so little delivery! That is really the story of Africa, where 'tomorrow' is their favourite word.
Yes, they have an easy going attitude to life, but it does delay development - and leads to frustration in Westerners, even though we have been here long enough to understand and almost start to accept it! We will know we are true Africans when it bothers us no more. LOL!
On the flip side, the people here are definitely much happier than Westerners, in spite of the hardships they face, many of their own making. There must be a middle path.
Every culture is different, within Africa too, and each has its pluses and minuses. It certainly is a huge learning experience coming into a culture that is so different to what we have been used to. Grace, tolerance and love are needed in big quantities.
For me it has been a hugely rewarding experience. The world is not all the same. That is the reality of human life.
So we need to learn acceptance and understanding of others of different cultures and backgrounds to our own. In that way, the world will become a much better place. And we, in turn, will become far better people for the experience.
Until next week.......

MAY GOD BLESS YOU AND YOU BLESS GOD.


His servant and yours
David Tait

Visit us here.....
REPRODUCTION OF NEWSLETTER CONTENT
Most weeks we get enquiries about reproducing, in electronic or print form, articles contained in 'PGIM!' We welcome and encourage you to utilize this material. Freely received, freely given. We would ask though, that the source be acknowledged as an encouragement to others to subscribe to this newsletter also.
CHANGING YOUR EMAIL ADDRESS? NEWSLETTER STOPS COMING?
Each week we can lose up to 2% of our readers when they change email addresses without letting us know. Or sometimes, by your server acting strangely and just cutting us off! If you are about to change your address, please advise us of both your old and new addresses here at
enquiries@wwj.org.nz
and we will happily change our records to ensure ongoing delivery. Thanks.
Please also keep our address in your address book, as sometimes servers will automatically delete your address if there is even a one off problem in delivery. If your newsletter doesn't arrive, please let us know and we will reinstate you.
LINKS
If you would like to link your web site to ours, and ours to yours, please advise us on
links@wwj.org.nz
ABOUT US
WALKING WITH JESUS MINISTRIES is a non-profit, non-denominational, Bible based ministry located in Hastings, New Zealand. A ministry dedicated to developing discipleship, fostering unity amongst God's people to achieve the Great Commission, and in doing so, preparing for Christ's return. It is securely based upon the foundational principles of the Apostles Creed while recognising the wide and rich diversity of beliefs amongst Christians in other areas. In accordance with the Lord's direction, materials produced by the ministry are available, free of charge, to genuine enquirers upon request. The ministry is solely funded by donations, as the Lord provides. A list of materials available (plus some fun!) is obtainable and freely downloadable from our website
wwj.org.nz
or by contacting us as follows.
Walking With Jesus Ministries
7 Bull Street
Ahuriri
Napier
New Zealand
Phone: (06) 835 0567 International (+64) 6 835 0567
Email:
enquiries@wwj.org.nz
Web:
wwj.org.nz
Our role is to bless and encourage those in ministry while promoting co-operation and unity of direction amongst the body of Christ, as emphasised 3 times by Jesus in His longest prayer, immediately prior to His arrest and crucifixion. "... so that they may be one as we are one." (John 17:12, 21, 23-4) Our website is currently being developed to encourage your participation one with another, to share resources, and to enable you to promote events and items of interest to the body as a whole - and have a smile while doing it!
For comments upon and contributions to this service, please contact
david@wwj.org.nz
SUBSCRIPTION MANAGEMENT
We would encourage you to share this free service with your friends in ministry. To subscribe yourself please email pgim-on@wwj.org.nz.
If your name has been referred to us by a friend or supporting Ministry or has been obtained from a public Christian Directory or Website, it isn't our wish to burden you with information in which you aren't interested. To remove yourself from this list, please email pgim-off@wwj.org.nz.