A Weekly World Wide Word of Encouragement to those in the Ministry
PRAISE GOD IT'S MONDAY!
A WEEKLY 'WWW (world-wide word) OF ENCOURAGEMENT'
TO THOSE IN MINISTRY
A FREE service, currently connecting with Christian leaders from 3,000 denominations and ministries, in 70 countries.

Issue No: 1066 Published: 21 Mar 2022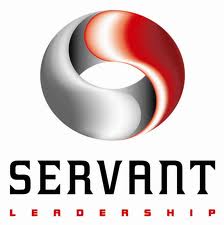 TRANSITION FROM 'THE CHURCH' TO 'THE KINGOM'
FROM "POSITION" TO "SERVANTHOOD"
The sad reality is, percentage wise, there are more titles in the church today than in the world. While certain professions eg. medical, law and teaching, embrace titles at the top of their professions, and the army uses titles to define their functional hierarchy, titles are not greatly used in most of society. Joe is described as a manager, builder or plumber, not known as Manager Joe, Builder Joe, or Plumber Joe, or joe the plumber.
While people say that titles are a sign of respect, which they may be, the primary use of titles is as a form of control. The General's commands are to be obeyed. The Judges decisions enforced. The Professor's teachings are to be believed if we are to pass exams. The Doctors advice is to be followed if we want to be made well.
Titles came into the church with the formation of the Roman Catholic Church under Emperor Constantine. The primary role of the church was to control the people, the peasants. This resulted in the bleak period of history, now remembered as the Dark ages.
Enlightenment came with the Reformation, but Protestantism soon restored the hierarchies and titular system that we see in the church today. The difference now is that it is not the state controlling the people through the church, but the church leaders controlling their own people, which is inexcusable and entirely unbiblical.
In the Old Testament there was a separation of the functions of kings and priests. The kings had a title.....
When King David was old and well advanced in years, he could not keep warm even when they put covers over him. (1 Kings 1:1)
.....but the religious leaders were described by their function...
8 But Zadok the priest, Benaiah son of Jehoiada, Nathan the prophet, Shimei and Rei and David's special guard did not join Adonijah. (1 Kings 1:8)
When Jesus was questioned by Caiaphas, Caiaphas was known as the high priest, not given the title High Priest Caiaphas.
23 "If I said something wrong," Jesus replied, "testify as to what is wrong. But if I spoke the truth, why did you strike me?" 24 Then Annas sent him, still bound, to Caiaphas the high priest. (John 18:23-4)
As we continue through the New Testament, we will not find anywhere a title was given to a man. To check me out, look at the introductions to all of Paul's writings. For example....
Paul, called to be an apostle of Christ Jesus by the will of God, and our brother Sosthenes (1 Corinthians 1:1)
Rather, Paul chose to be known as a servant.....
Paul, a servant of Christ Jesus, called to be an apostle and set apart for the gospel of God (Romans 1:1)
The teaching of Jesus is to turn the worldly, pride based, fallen man, human system, upside down!
35 Sitting down, Jesus called the Twelve and said, "If anyone wants to be first, he must be the very last, and the servant of all." (Mark 9:35)
Jesus railed against the Pharisees for their pride of position.
43 "Woe to you Pharisees, because you love the most important seats in the synagogues and greetings in the marketplaces. (Luke 11:43)
Of course, we are not like that, are we! We do not wear clothing different to our people, sit in the front row, or preach from a raised pulpit? Or do we?
Jesus was the ultimate servant. This was prophesied in the Old Testament.....
The Suffering and Glory of the Servant
13 See, my servant will act wisely; he will be raised and lifted up and highly exalted. (Isaiah 52:13)
and lived out by Jesus in the New.....
God's Chosen Servant
15 Aware of this, Jesus withdrew from that place. Many followed him, and he healed all their sick, 16 warning them not to tell who he was. 17 This was to fulfill what was spoken through the prophet Isaiah: 18 "Here is my servant whom I have chosen, the one I love, in whom I delight; I will put my Spirit on him, and he will proclaim justice to the nations. 19 He will not quarrel or cry out; no one will hear his voice in the streets. 20 A bruised reed he will not break, and a smoldering wick he will not snuff out, till he leads justice to victory. 21 In his name the nations will put their hope." ((Matthew 12:15-21)
Jesus sacrificed His life for us, in the ultimate act of servanthood and was glorified for it.....
13 The God of Abraham, Isaac and Jacob, the God of our fathers, has glorified his servant Jesus. (Acts 3:13a)
And we are called upon to lay down our lives for others.....
16 This is how we know what love is: Jesus Christ laid down his life for us. And we ought to lay down our lives for our brothers. (1 John 3:16)
Position, titles, and doctrines of submission and obedience, divide and fracture the church.
The walk of servanthood, of love, of humility, of compassion, following the example of Jesus, is the way of the kingdom.
Find out more about us at.....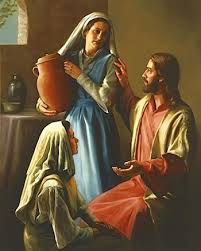 FROM THE WORD
THE WORDS OF JESUS
May we hear what the Lord is saying to us.....
Lawyer Tests Jesus About Receiving Eternal Life (Luke 10:25-37)
"What is written in the law? How do you read it?"
The lawyer replies with the 'golden rule'.
"You're right," "Do this, and you will live."
Jesus then tells the parable of the Good Samaritan.
"A man was going down from Jerusalem to Jericho. He was attacked by robbers who stripped him and beat him, and left him for dead. It so happened that a priest was going the same way. He saw the man, but he passed by on the other side of the road. Then a Levite came along. But when he got to the place and saw the man, he also passed by on the other side. "Finally a Samaritan man came along. As he passed by, he saw the man and felt sorry for him. He went over and treated the man's wounds with oil and wine, and bandaged them. Then he placed the man on his own donkey and took him to an inn where he took care of him. The next day he gave two denarii to the innkeeper and told him, 'Take care of him, and if you spend more than this, I'll pay you back when I return.' Which one of these three do you think was a neighbor to the man who was attacked by robbers?"
"Go and do the same,"
Martha Works While Mary Listens (Luke 10:38:42)
Jesus comments when Martha complains.
"Martha, Martha," "you're worried and upset about all this. But only one thing is really necessary. Mary has chosen the right thing, and it shall not be taken away from her."
Jesus teaches the Disciples How to Pray (Luke 11:1-13)
Lord's Prayer and explanation.
"When you pray, say, 'Father, let your name be honored as holy. May your kingdom come. Give us every day the food we need. Forgive us our sins, just as we forgive everyone who sins against us. Keep us from temptation.'"
"Say you have a friend and you go to him in the middle of the night and ask, 'My friend, lend me three loaves of bread 6because a friend of mine has come to visit me, and I don't have any food to give him.' Your friend in the house might reply, 'Don't bother me—I've already locked the door, and I and my children have gone to bed. I can't get up to give you anything now.' I tell you, even though he refuses to get up and give you anything, despite you being his friend, if you are persistent, your friend will get up and give you everything you need.
"I tell you: ask, and you shall receive; seek, and you shall find; knock, and the door shall be opened to you.
For everyone who asks, receives; and everyone who seeks, finds; and to everyone who knocks the door will be opened. Which of you fathers, if your son asks for a fish, won't give him a fish but a snake instead? Or if he asks for an egg, will you give him a scorpion? So if you, even though you are evil, still know to give good gifts to your children, how much more will the heavenly Father give the Holy Spirit to those who ask him?"
Download the complete 'Words of Jesus' here.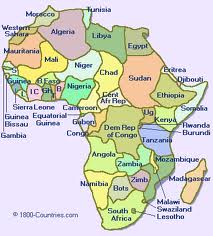 OUR AFRICAN EXPERIENCE
FOR MORE DETAILED AND REGULAR UPDATES, VISIT OUR FACEBOOK PAGE
AN EYE 4 Africa - https://www.facebook.com/aneye4africa/
Kenya is halfway up on the right hand, Eastern coast. A small country with 50.000.000 million people.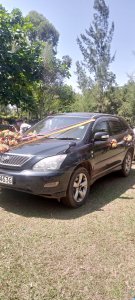 WEDDING DAY! A HOSTAGE!
The focus now changes from the bride being farwelled by her family, to one of being welcomed into the grooms family.
So before the wedding the groom and his groomsmen, and a few others, drive the 40km fom his home in Kakamega to Webuye to take the supposedly unwilling bride, back to his home!
A rope is placed accross the driveway in and he has to pay a fine for coming onto the property! However that is more than reimbursed by buches fo bananas and other goodies being given to taake back home.
Here he captures the protesting bride, and 'pudhes her into the back of the wedding car!
Then,after a short while, we all leave to follow them to the wedding.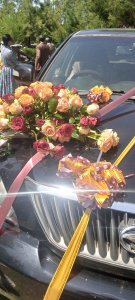 BEAUTIFULLY DECORATED BRIDAL CAR
Roses aplenty are available here, as Kenya is a huge rose grower, and exporter to the world. Certain higher areas are perfect for rose growing.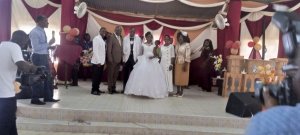 THE BEAUTIFUL BRIDE
Different to a New Zealand wedding, where the vows come first, then the speaker, the (long winded) sermon was on living the married life,
WHO SAYS AFRICA IS BACKWARDS! The wedding rings were delivered by a drone!
Sarah was a beautiful bride, as you can see.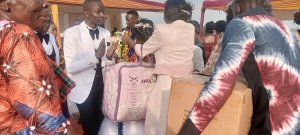 DANCING WITH THE GIFTS
Another unusual thing for us was how after a great feed, and I believe, 19 separate cakes for a wedding cake, Sarah and Victor sat up on a stage.
A red carpet had been laid and those with gifts danced up the carpet happily, to present their gifts.
A great day was had by all.
Obviously this was a more expensive wedding than most, but Kenyans really celebrate weddings and funerals, no expense spared.
This is understandable as in our area of subsistence farming, life consists or work and sleep, every day, and quite likely, church on Sundays. It is not an exciting life, but the people are remarkably cheerful amongst all the challenges they face. So these ocassionsare their social life.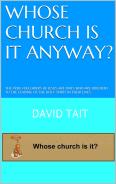 BOOK OF THE WEEK
WHOSE CHURCH ISIT ANYWAY
When asking the Lord what He wanted me to write about next, He has led me to look at HIS CHURCH, not in the way of standard church history, but from His viewpoint. I will try my best to be obedient to His wishes. But any errors will be mine! As you will soon see, the history of His church revolves around the Holy Spirit, and the Spirit's activity upon the earth, rather than what we consider the church to be. Before I start I must give you a little personal testimony. I hope my testimony will show you that what is to come has to be of God, for it is outside my personal nature, experience and inheritance. I was brought up in a traditional Baptist church in the 1950's and 60's. (Yes I am that old! On the outside but not the inside! Well.....) My grandparents on both sides of the family were traditional churchgoers, as were my parents, as is my sister, and most have been active in church leadership. I was brought up to believe, yes, it was ingrained deep within me, that one had it all, when you gave your heart to Jesus and were water baptized (on the Baptist side) or attended church (on the Presbyterian side). I tried giving my heart to Jesus. Nothing happened. My (younger than me) sister was getting water baptized, so I decided to as well. Nothing happened. I attended church until I was 30ish, and to all, including my wife Kathy, was a reasonable Christian. In fact, a pastor of mine suggested I should go to Baptist College and train for the ministry! If only he had known what was inside of me! During my time at university, I went with some friends to an AOG Pentecostal meeting, hated it, and vowed and declared I would never go back! I didn't. After a disagreement with the church, I left and went into the world, where I remained until I was 42, when we went bankrupt. At that time I was truly 5 desperate, not being able to look after my family, so truly gave my heart to Jesus when waiting in the queue to register for the dole (Unemployment Benefit) at the Social Welfare Office in Takapuna, Auckland, where we were living at the time. Over my time away from the church, Kathy got involved with the things of the Spirit. Didn't like it, but couldn't really complain, could I? After my true conversion, we went back to a traditional Baptist church. Kathy did a Holy Spirit course at another church also. I could not understand the notes and ridiculed them. Not a good move! For the next year the Lord told me to go and do the course! Had to eat humble pie! Over that year of doing the 'Word of Life' course, I came into the things of the Holy Spirit, which changed my life. We eventually joined the Abundant Life Church, where we remained until the Lord took us away from Tauranga to the city of Napier, where we now live. In Tauranga, while working in the fields attending to the flowers on our flower farm, the Lord, in an audible voice, called me to set up Walking With Jesus Ministries, to be based on Revelation 12:11, one of the results of which you are reading now. 11 They overcame him by the blood of the Lamb and by the word of their testimony; they did not love their lives so much as to shrink from death. (Revelation 12:11) (Emphasis added, as the Lord gave it to me.) I do not want to go into now all the things the Lord has done. I just want to say that I now do my best to follow the leading of the Lord, through His precious Holy Spirit residing in me. (And in you too, if you truly believe.) What follows will be a real test of this, for as you can see from the above, it is far outside my natural nature and inheritance, to understand the ways of the Spirit. May the Lord help me as I endeavour to bring His revelation to you.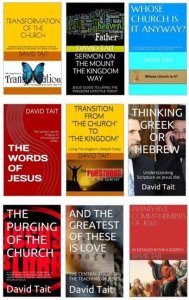 ***NOW***NINE BOOKS ARE AVAILABLE ON AMAZON!!!
9 BOOKS are now available on Amazon (Kindle)!

All are available worldwide for electronic download on Amazon (Kindle) for $US0.99c . Unfortunately there has to be a charge in order to list.

Your support would be appreciated and they could well change your life!

They are all found at this link.....
http://www.amazon.com/s/ref=nb_sb_noss?url=search-alias%3Daps&field-keywords=david+tait+books/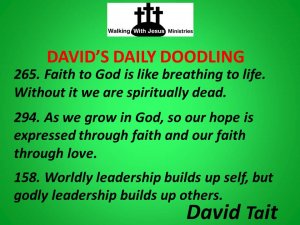 ***DAILY EZINE!*** 'DAVID'S DAILY DOODLINGS' Subscribe Today
Receive one or more of David's sayings in your mailbox each day to inspire, challenge or maybe, amuse. To register today, go down to the bottom of the page link below, click on the subscribe link dd-on@wwj.org.nz (or paste the address in an email yourself and send) Then it's done! If you have an Irish heritage, you will love the background coloring!
Subscription and back issue link is.....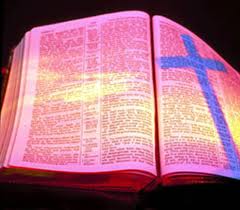 'THE WORDS OF JESUS' REMAIN AVAILABLE FOR PDF DOWNLOAD
Join the many who have downloaded the 'The Words of Jesus'. I am sure you will be blessed by it, as I have been.

One key element here is the setting out in chronological order (as far as it is possible to do so) our Lord's words drawn from all the Gospels, and the elimination of repetition between Gospels.

You may be surprised by the different perspective this presentation gives you both in understanding of His life and ministry, and in achieving a closer relationship with Him.

Download the free PDF here.....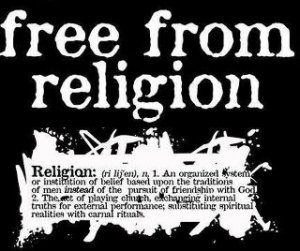 DAVID'S DOODLINGS
REVELATION AND RELIGION
881. Religion is learned, revelation received.

882. Religion stems from the mind of man, revelation from the heart of God.

883. Revelation is revolutionary, religion, counter-revolutionary.

884. Religion is the opiate of the masses, while revelation reveals the heart of God.

885. One man's revelation quickly becomes another's religion.

886. Religion suffocates revelation.

887. Religion is centered upon man's needs, revelation upon the will of God.

888. When religion embraces a revelation, it's time for new revelation!

889. Revelation builds, religion stifles.

890. Many say, 'give me religion', but few, 'give me revelation'.

891. Religion fosters pride, while revelation comes from a broken heart.

892. Religion promotes people, revelation, servanthood.
Please feel free to quote these quotes. Acknowledgment of David Tait as the author would be appreciated. There are now over 1300 David sayings for you to view at ...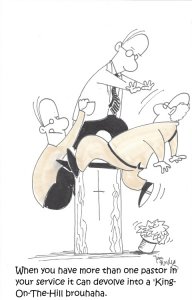 CARTOONS FROM TOON FEVER
Visit the Toon Fever website for more cartoon fun..... http://www.toonfever.com
Check it out at...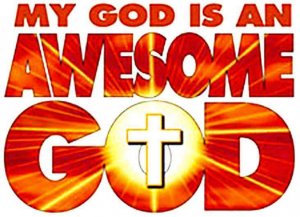 TUESDAY TEACHINGS
TUESDAY: A REVELATION OF…….THE CHARACTER OF GOD
AFTER 3 WEEKS OF TECHNICAL PROBLEMS SHOULD BE ONTO IT THIS WEEK!
A unique revelation to help understand God more.
We will try and get it sent this week. Another technical challenge!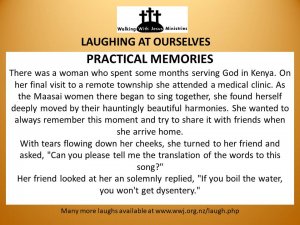 *** ANOTHER DAILY EZINE FROM WWJ!*** 'LAUGHING AT OURSELVES' Subscribe Today
As Christians, if we can't laugh at ourselves, others will! A fun way to start your day. To register today, go down to the bottom of the page link below, click on the subscribe link lao--on@wwj.org.nz (or paste the address in an email yourself and send) Then it's done!

LAUGHING AT OURSELVES
***Blessed are those who can laugh at themselves for they shall never cease to be amused***
*** Those who can't laugh at themselves leave the job to others. ***
QWIK QWIP: If you're too open minded, your brains will fall out.
171. Gee, thanks!
While working on a message the pastor heard a knock at his office door. "Come in," he invited.
A contrite-looking man in threadbare clothes came in, pulling a large pig on a rope.. "Can I talk to you for a minute?" asked the man with his hat in his hand. Wordlessly, the pastor indicated the chair and the man sat down in it gingerly. The pig proceeded to sniff around the office. With one eye on the animal and one on the man, the pastor folded his hands on his desk and leaned forward, curious to hear the fellow's story. "What can I do for you?"
"My family is hungry," started the man. "So I stole this pig. But I feel that I have sinned. Would you please take it?"
"Certainly not," said the minister.
"Then what should I do with it?" asked the man.
"Give it back to the man you stole it from, of course!" the pastor explained.
"I offered it to him, but he refused to take it. Now what should I do?"
"In that case," the minister said, "It would be all right for you to keep it and feed your family."
That seemed to settle things as far as the man was concerned. "Thank you for your help, sir." With a lighter step, he walked out of the office, leading the pig on the rope behind him.
Later that afternoon when the minister returned home, he said to his wife as he walked in, "Have I got a story to tell you."
"I have something to tell you first," she exclaimed. "Someone has stolen your prize pig!"
172. Sympathy
A minister joined a new acquaintance on the golf course, hoping to bring the subject around to church. The course adjoined a cemetery, and as they neared the next hole they observed a funeral procession coming down the road. As it passed their location the man stopped, solemnly removed his hat, and bowed his head till it passed. The minister, touched by his reverence, remarked, "I must say, friend. That was a most heart-warming display of sympathy. I'm touched by your show of respect."
The golfer replaced his cap. "It's the least I could do," he said as he resumed rolling his golf bag to the green. "After all, she was my wife for 18 years."
Download the book 'Laughing At Ourselves' in PDF format at LAUGHING AT OURSELVES One of the most comprehensive sources of Christian Humour on the Net with 800 sermon fillers for your entertainment and use at ..... https://www.wwj.org.nz/content/wwj18p47.pdf
Or read even more online at.....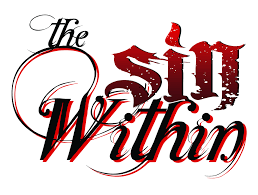 A DAVID MUSING
The war for Ukriane is casting a pall over the world, currently.
It is tragic and disastrous for the brave Ukrainians, and the effect is being felt now round the world, and will be for quite some time to come.
Many thought the world would never see such a war as this in Europe again as, supposedly, Europeans are much too 'sophisticated' for that now! How wrong they were!
Mankinds heart is intrinsically evil, the Bible tells us, and remains so no matter how 'civilized' we become, unless we allow Jesus to cleanse us of our sins.
Lest we forget.
Until next time.
His servant and yours
David Tait

Visit us here.....
CHANGING YOUR EMAIL ADDRESS? NEWSLETTER STOPS COMING?
Each week we can lose up to 2% of our readers when they change email addresses without letting us know. Or sometimes, by your server acting strangely and just cutting us off! If you are about to change your address, please advise us of both your old and new addresses here at
enquiries@wwj.org.nz
and we will happily change our records to ensure ongoing delivery. Thanks.
Please also keep our address in your address book, as sometimes servers will automatically delete your address if there is even a one off problem in delivery. If your newsletter doesn't arrive, please let us know and we will reinstate you.
REPRODUCTION OF NEWSLETTER CONTENT
Most weeks we get enquiries about reproducing, in electronic or print form, articles contained in 'PGIM!' We welcome and encourage you to utilize this material. Freely received, freely given. We would ask though, that the source be acknowledged as an encouragement to others to subscribe to this newsletter also.
LINKS
If you would like to link your web site to ours, and ours to yours, please advise us on
links@wwj.org.nz
ABOUT US
WALKING WITH JESUS MINISTRIES is a non-profit, non-denominational, Bible based ministry located in Hastings, New Zealand. A ministry dedicated to developing discipleship, fostering unity amongst God's people to achieve the Great Commission, and in doing so, preparing for Christ's return. It is securely based upon the foundational principles of the Apostles Creed while recognising the wide and rich diversity of beliefs amongst Christians in other areas. In accordance with the Lord's direction, materials produced by the ministry are available, free of charge, to genuine enquirers upon request. The ministry is solely funded by donations, as the Lord provides. A list of materials available (plus some fun!) is obtainable and freely downloadable from our website
wwj.org.nz or by contacting us as follows.

Walking With Jesus Ministries
P O Box 2
Webuye 50205
Kenya

Email: enquiries@wwj.org.nz
Web: wwj.org.nz

Our role is to bless and encourage those in ministry while promoting co-operation and unity of direction amongst the body of Christ, as emphasised 3 times by Jesus in His longest prayer, immediately prior to His arrest and crucifixion. "... so that they may be one as we are one." (John 17:12, 21, 23-4) Our website is currently being developed to encourage your participation one with another, to share resources, and to enable you to promote events and items of interest to the body as a whole - and have a smile while doing it!

For comments upon and contributions to this service, please contact
david@wwj.org.nz
SUBSCRIPTION MANAGEMENT
We would encourage you to share this free service with your friends in ministry. To subscribe yourself please email pgim-on@wwj.org.nz.
If your name has been referred to us by a friend or supporting Ministry or has been obtained from a public Christian Directory or Website, it isn't our wish to burden you with information in which you aren't interested. To remove yourself from this list, please email pgim-off@wwj.org.nz.