A Weekly World Wide Word of Encouragement to those in the Ministry
PRAISE GOD IT'S MONDAY!
A WEEKLY 'WWW (world-wide word) OF ENCOURAGEMENT'
TO THOSE IN MINISTRY
A FREE service, currently connecting with Christian leaders from 3,000 denominations and ministries, in 70 countries.

Issue No: 1110 Published: 23 Jan 2023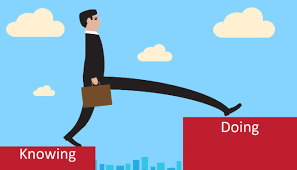 THINKING GREEK OR HEBREW
KNOWING v DOING
Greek (Western) The Greek way of thinking is knowledge based, dependent upon the development of logical thought.
In Christian circles too, it is often more important to believe and speak out "the right thing," rather than to live the right way. We are obsessed with creeds, doctrinal statements, Systematic Theologies, orthodoxy vs. heresy, and creating "Evangelical" or "Sabbatarian" or "Trinitarian" theologies.
Prophecy is seen as occurring on a time-line. We need to tick off prophetic events as they happen, in a logical order.
We also are inclined to abandon literal translation of the Scriptures in favour of allegorical explanations.
Eastern (Hebrew) Hebrews are concerned with actions, about living a righteous life.
They look to the moral, rather than the intellectual.
They also look to the 'day of the Lord', knowing that He will act in His time, rather than to a specific prophetic timetable.

A COMPARISON BETWEEN HEBRAIC AND WESTERN THINKING
This table, taken from www.godward.org sums up the differences between the two cultures.
WESTERN APPROACH ….HEBRAIC APPROACH
Life analysed in precise categories.
....Everything blurs into everything else.

2. A split between natural & supernatural
....Supernatural affects everything.

3. Linear logic
....Contextual or "block" logic
4. "Rugged Individualism"
....Importance of being part of group

5. Equality of persons
....Value comes from place in hierarchies

5. Freedom orientation
....Security orientation

6. Competition is good
....Competition is evil (cooperation is better)

7. Man-centred universe
....God/tribe/family-centred universe

8. Worth of person based on money/material possessions/power
....Worth derived from family relationships

9. Biological life sacred
....Social life supremely important

10. Chance + cause & effect limit what can happen
....God causes everything in his universe

11. Man rules nature through understanding and applying laws of science ....God rules everything, so relationship with God determines how things turn out.

12. Power over others achieved through business, politics and human organizations.
....Power over others is structured by social patterns ordained by God.

13. All that exists is the material.
....The universe is filled with powerful spirit beings

14. Linear time divided into neat segments. Each event is new.
....Cyclical or spiralling time. Similar events constantly reoccur.

15. History is recording facts objectively and chronologically.
....History is an attempt to preserve significant truths in meaningful or
memorable ways, whether or not details are objective facts.

16. Oriented to the near future
....Oriented to lessons of history

17. Change is good = progress
....Change is bad = destruction of traditions

18. Universe evolved by chance
....Universe created by God

19. Universe dominated and controlled by science and technology
....God gave man stewardship over his earthly creation, being based on accountability to God.

20. Material goods = measure of personal achievement
....Material goods = measure of God's blessing

21. Blind faith
....Knowledge-based faith

22.Time as points on straight line ("at this point in time…")
....Time determined by content ("In the day that the Lord did…")
Find out more about us at.....

FROM THE WORD
THE WORDS OF JESUS
Jesus Healing an Official's Son(John 4:32-54)
Who was near to death.
"Unless you see signs and wonders you people really won't trust me,"
"Go on home," "Your son will live!"
Jesus Driving Out an Evil Spirit (Mark 1:21-8, Luke 4:31-7)
At the synagogue in Capernaum.
"Be quiet! Come out of him."
Jesus Praying in a Solitary Place (Mark 1:35-8, Luke 4:38-44)
Is advised that the people are looking for Him.
"We have to go to the other towns around here so that I can tell them the good news as well—for that's why I came,"
Healing From Leprosy (Matthew 8:1-4, Mark 1:40-45, Luke 5:12-16)
At a man's request.
"I am willing," he said. "Be healed!" Immediately he was healed from his leprosy. "Make sure you don't tell anyone," Jesus told him. "Go and show yourself to the priest and give the offering which Moses required as public proof."
Healing the Paralytic (Matthew 9:1-8, Mark 2:1-12, Luke 5:17-26)
As Jesus returned to Nazareth.
"My friend, cheer up! Your sins are forgiven."
When queried about being able to forgive sins.
"Why are you thinking evil thoughts in your hearts? What is easier to say, 'Your sins are forgiven,' or 'Get up and walk'? But to convince you that the Son of man does have the authority to forgive sins…" "Get up, pick up your mat, and go home!"
(Continued next week)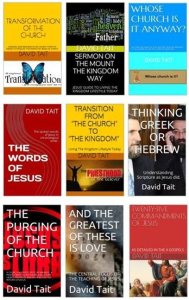 ***NOW***NINE BOOKS ARE AVAILABLE ON AMAZON!!!
9 BOOKS are now available on Amazon (Kindle)!

All are available worldwide for electronic download on Amazon (Kindle) for $US0.99c . Unfortunately there has to be a charge in order to list.

Your support would be appreciated and they could well change your life!
Many more online at https://www.wwj.org.nz/more-free-downloads

They are all found at this link.....
http://www.amazon.com/s/ref=nb_sb_noss?url=search-alias%3Daps&field-keywords=david+tait+books/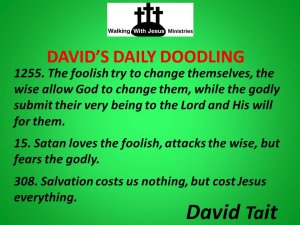 ***DAILY EZINE!*** 'DAVID'S DAILY DOODLINGS' Subscribe Today
Receive one or more of David's sayings in your mailbox each day to inspire, challenge or maybe, amuse. To register today, go down to the bottom of the page link below, click on the subscribe link dd-on@wwj.org.nz (or paste the address in an email yourself and send) Then it's done! If you have an Irish heritage, you will love the background coloring!
Subscription and back issue link is.....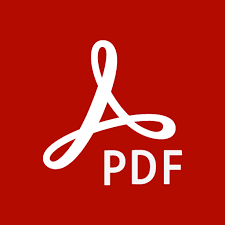 'THE WORDS OF JESUS' REMAIN AVAILABLE FOR PDF DOWNLOAD
Join the many who have downloaded the 'The Words of Jesus'. I am sure you will be blessed by it, as I have been.
One key element here is the setting out in chronological order (as far as it is possible to do so) our Lord's words drawn from all the Gospels, and the elimination of repetition between Gospels.
You may be surprised by the different perspective this presentation gives you both in understanding of His life and ministry, and in achieving a closer relationship with Him.

Download the free PDF here.....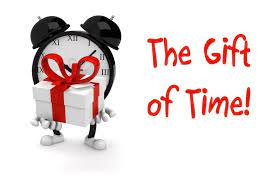 DAVID'S DOODLINGS
A MATTER OF TIME
71. Time is an illusion. At first it appears plentiful, but suddenly disappears into thin air.
72. Let's not think, 'if only I had time,' but rather how best to use, 'the only time I have.'
73. The most precious gift we can give is often the least appreciated ' our time.
74. 'If only I had time' is more often an excuse than a reason.
75. Life is like a one-foot rule. We inch our way along it until inevitably falling off the far end.
76. Life and time are inversely proportional. The older and slower we get, the faster time goes.
77. What is the one thing that cannot be stored for future use? Time.
78. There is nothing on earth as perishable as time.
79. The difficult takes time, the impossible a little longer.
80. Time is a fine servant but a harsh master.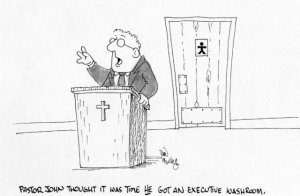 CARTOONS FROM TOON FEVER
Visit the Toon Fever website for more cartoon fun..... http://www.toonfever.com
Check it out at...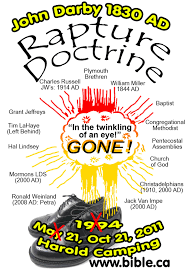 TUESDAY TEACHINGS
NEXT WEEK: 'THE RAPTURE' - SATAN'S PLAN OF DECEPTION WITHIN TODAY'S CHURCH .....
.....continues with positive verses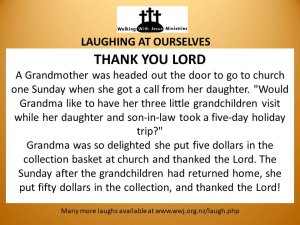 *** ANOTHER DAILY EZINE FROM WWJ!*** 'LAUGHING AT OURSELVES' Subscribe Today
As Christians, if we can't laugh at ourselves, others will! A fun way to start your day. To register today, go down to the bottom of the page link below, click on the subscribe link lao--on@wwj.org.nz (or paste the address in an email yourself and send) Then it's done!

LAUGHING AT OURSELVES
***Blessed are those who can laugh at themselves for they shall never cease to be amused***
299. Heaven and Hell - The Real Difference
A man spoke with the Lord about heaven and hell. The Lord said to the man, "Come, I will show you hell." They entered a room where a group of people sat around a huge pot of stew. Everyone was famished, desperate and starving. Each held a spoon that reached the pot, but each spoon had a handle so much longer than their own arm that it could not be used to get the stew into their own mouths. The suffering was terrible.
"Come, now I will show you heaven," the Lord said after a while. They entered another room, identical to the first - the pot of stew, the group of people, the same long-handled spoons. But there everyone was happy and well-nourished.
I don't understand," said the man. "Why are they happy here when they were miserable in the other room and everything was the same?"
The Lord smiled, "Ah, it is simple," he said. "here they have learned to feed each other."
By Ann Landers
QWIK QWIP: " I was thinking about how people seem to read the Bible a whole lot more as they get older. Then it dawned on me. They were cramming for their finals."
300. Sleeping In
Pastor to Parishioner: "Will I see you in church tomorrow?"
Parishioner: "I expect to be there Reverend, but I've been sleeping in on Sunday mornings."
Pastor: "Oh, really? How late have you been sleeping in?"
Parishioner: "That all depends on the length of your sermon."
301. A Matter of Priority
Jerry was walking along the street, when he passed by a Catholic Church and noticed smoke pouring out of the building. Jerry ran inside, and yelled to the Priest, "Father, Father!! Your Church is on Fire!" The Priest grabbed the New Testament, and ran out.
A little farther up the road, Jerry was passing a Jewish Synagogue. Smoke was pouring out of the building. Jerry ran inside. "Rabbi, Rabbi!! Your building is on fire!", he cried. The Rabbi grabbed the Old Testament and ran out.
A little farther down, Jerry came to a liberal church. It too was on fire. Jerry rushed inside. "Minister, Minister!!" yelled Jerry, "Your Church is on fire!" The minister grabbed the coffee pot and ran out.
Download the book 'Laughing At Ourselves' in PDF format at LAUGHING AT OURSELVES One of the most comprehensive sources of Christian Humour on the Net with 800 sermon fillers for your entertainment and use at ..... https://www.wwj.org.nz/content/wwj18p47.pdf
Or read even more online at.....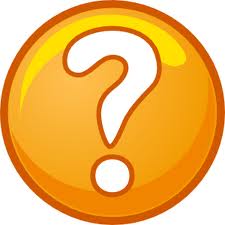 A DAVID MUSING
Kathy and myself have been traveling around the North Island of New Zealand, staying with generous friends who have hosted us beautifully, before we return to Kenya.
Sadly, I have not been a great guest, for I bring bad weather with me wherever I go! Yesterday was the first day I could get the shorts out of the suitcase! And we are supposedly half way through summer!
Of course, coming from Kenya, on the Equator, I am doubly cold!
Sometimes we get cold in God, don't we?
But we need to snap out if it faster than the belated coming of the New Zealand summer! For it is neither good for ourselves, those we know and love, and specially God, for He desires hot believers who are sold out to Him
Are you cold, warm, or hot for Him today?
Until next time
His servant and yours
David Tait

Visit us here.....
CHANGING YOUR EMAIL ADDRESS? NEWSLETTER STOPS COMING?
Each week we can lose up to 2% of our readers when they change email addresses without letting us know. Or sometimes, by your server acting strangely and just cutting us off! If you are about to change your address, please advise us of both your old and new addresses here at
enquiries@wwj.org.nz
and we will happily change our records to ensure ongoing delivery. Thanks.
Please also keep our address in your address book, as sometimes servers will automatically delete your address if there is even a one off problem in delivery. If your newsletter doesn't arrive, please let us know and we will reinstate you.
REPRODUCTION OF NEWSLETTER CONTENT
Most weeks we get enquiries about reproducing, in electronic or print form, articles contained in 'PGIM!' We welcome and encourage you to utilize this material. Freely received, freely given. We would ask though, that the source be acknowledged as an encouragement to others to subscribe to this newsletter also.
LINKS
If you would like to link your web site to ours, and ours to yours, please advise us on
links@wwj.org.nz
ABOUT US
WALKING WITH JESUS MINISTRIES is a non-profit, non-denominational, Bible based ministry located in Hastings, New Zealand. A ministry dedicated to developing discipleship, fostering unity amongst God's people to achieve the Great Commission, and in doing so, preparing for Christ's return. It is securely based upon the foundational principles of the Apostles Creed while recognising the wide and rich diversity of beliefs amongst Christians in other areas. In accordance with the Lord's direction, materials produced by the ministry are available, free of charge, to genuine enquirers upon request. The ministry is solely funded by donations, as the Lord provides. A list of materials available (plus some fun!) is obtainable and freely downloadable from our website
wwj.org.nz or by contacting us as follows.

Walking With Jesus Ministries
P O Box 2
Webuye 50205
Kenya

Email: enquiries@wwj.org.nz
Web: wwj.org.nz

Our role is to bless and encourage those in ministry while promoting co-operation and unity of direction amongst the body of Christ, as emphasised 3 times by Jesus in His longest prayer, immediately prior to His arrest and crucifixion. "... so that they may be one as we are one." (John 17:12, 21, 23-4) Our website is currently being developed to encourage your participation one with another, to share resources, and to enable you to promote events and items of interest to the body as a whole - and have a smile while doing it!

For comments upon and contributions to this service, please contact
david@wwj.org.nz
SUBSCRIPTION MANAGEMENT
We would encourage you to share this free service with your friends in ministry. To subscribe yourself please email pgim-on@wwj.org.nz.
If your name has been referred to us by a friend or supporting Ministry or has been obtained from a public Christian Directory or Website, it isn't our wish to burden you with information in which you aren't interested. To remove yourself from this list, please email pgim-off@wwj.org.nz.