A Weekly World Wide Word of Encouragement to those in the Ministry
PRAISE GOD IT'S MONDAY!
A WEEKLY 'WWW (world-wide word) OF ENCOURAGEMENT'
TO THOSE IN MINISTRY
A FREE service, currently connecting with Christian leaders from 3,000 denominations and ministries, in 70 countries.

Issue No: 1093 Published: 26 Sep 2022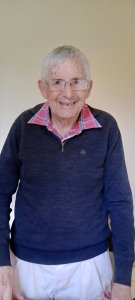 A BRIEF MESSAGE FROM DAVID
This is a brief PGIM as I have to leave Kenya urgently, for reasons which I will share next week.
I hope to be back soon.
Please pray for me over these next few days that my departure will go well.
Catch you again next week from New Zealand, flight recovery allowing.
Blessings
David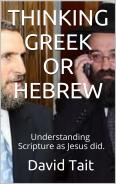 THINKING GREEK OR HEBREW
EXISTENCE OF GOD
Greek (Western)
We try to prove the existence of God. How does one prove that God exists? Theologians put forward the following arguments.....
The arguments generally adduced by theologians in proof of the being of God are:
(1.) The a priori argument, which is the testimony afforded by reason.
(2.) The a posteriori argument, by which we proceed logically from the facts of experience to causes. These arguments are,
(a) The cosmological, by which it is proved that there must be a First Cause of all things, for every effect must have a cause.
(b) The teleological, or the argument from design. We see everywhere the operations of an intelligent Cause in nature.
(c) The moral argument, called also the anthropological argument, based on the moral consciousness and the history of mankind, which exhibits a moral order and purpose which can only be explained on the supposition of the existence of God. Conscience and human history testify that "verily there is a God that judgeth in the earth."
Easton, M. G., M. A. D. D., Easton's Bible Dictionary, (Oak Harbor, WA: Logos Research Systems, Inc.) 1996.
Western thought makes us very sceptical of anything but the physical world.

Eastern (Hebrew)
The Hebrew assumes the existence of God. From Eaton again....
The existence of God is taken for granted in the Bible. There is nowhere any argument to prove it. He who disbelieves this truth is spoken of as one devoid of understanding (Ps. 14:1).
Easton, M. G., M. A. D. D., Easton's Bible Dictionary, (Oak Harbor, WA: Logos Research Systems, Inc.) 1996.
In Psalm 14:1 it says....
1 The fool says in his heart, "There is no God." They are corrupt, their deeds are vile; there is no one who does good. (Psalm 14:1)
The attributes of God are summarised in the Old Testament by Moses.....
5 Then the LORD came down in the cloud and stood there with him and proclaimed his name, the LORD. 6 And he passed in front of Moses, proclaiming, "The LORD, the LORD, the compassionate and gracious God, slow to anger, abounding in love and faithfulness, 7 maintaining love to thousands, and forgiving wickedness, rebellion and sin. Yet he does not leave the guilty unpunished; he punishes the children and their children for the sin of the fathers to the third and fourth generation." 8 Moses bowed to the ground at once and worshiped. (Exodus 34:5-8)
….. and in the New.....
11 All the angels were standing around the throne and around the elders and the four living creatures. They fell down on their faces before the throne and worshiped God, 12 saying: "Amen! Praise and glory and wisdom and thanks and honor and power and strength be to our God for ever and ever. Amen!" (Revelation 7:11-12)
…which confirms that Jesus too is God bestowing on Him similar attributes....
11 Then I looked and heard the voice of many angels, numbering thousands upon thousands, and ten thousand times ten thousand. They encircled the throne and the living creatures and the elders. 12 In a loud voice they sang: "Worthy is the Lamb, who was slain, to receive power and wealth and wisdom and strength and honor and glory and praise!" ((Revelation 5:11-12)
What a place of privilege the Jews come from! For God has been God for them from time immemorial!

SOME SPIRITUAL IMPLICATIONS FOR TODAY
1. We need to understand and take confidence from the fact that we are grafted in to the spiritual root of the Jewish experience of 1000's of years of knowing God.
17 If some of the branches have been broken off, and you, though a wild olive shoot, have been grafted in among the others and now share in the nourishing sap from the olive root, (Romans 11:17)
2. We can enjoy the benefits of our 'new ancestry'!
16 If the part of the dough offered as firstfruits is holy, then the whole batch is holy; if the root is holy, so are the branches. (Romans 11:16)
3. We must witness to the Jews and encourage them to be re-grafted into the roots they have been removed from, heeding the warning that we can be removed from the holy root again also.
22 Consider therefore the kindness and sternness of God: sternness to those who fell, but kindness to you, provided that you continue in his kindness. Otherwise, you also will be cut off. 23 And if they do not persist in unbelief, they will be grafted in, for God is able to graft them in again. 24 After all, if you were cut out of an olive tree that is wild by nature, and contrary to nature were grafted into a cultivated olive tree, how much more readily will these, the natural branches, be grafted into their own olive tree! (Romans 11:22-4)
(Continued next week)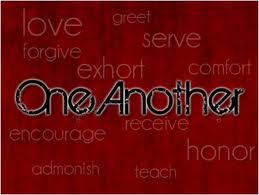 FROM THE WORD
The Lord's Supper (Matthew 26:26-9, Mark 14:22-5, Luke 22:14-20 , 1 Corinthians 11:23-9)
Instructions to Peter and John.
"I've been really looking forward to eating this Passover meal with you before my sufferings begin. I tell you I shall not eat it again until the time it is fulfilled in the kingdom of God."
Taking the cup.
"Take this and share it among yourselves. I tell you that I won't drink again of the fruit of the vine until the kingdom of God comes."
Taking the bread.
"This is my body which is given for you; do this in order to remember me,
Taking the cup again after supper.
"This cup is the new agreement in my blood which is poured out for you."\
Jesus Predicts His Betrayal (Matthew 26:21-5), Mark 14:18-21, Luke 22:21-3, John 13:21-30)
By Judas.
"I tell you the truth, one of you is going to betray me."
"It's the one to whom I will give a piece of bread after I have dipped it."
"What you're going to do, do it quickly,"
A New Commandment Given (John 13:31-5)
"Now the Son of man is glorified, and through him God is glorified. If God is glorified through him, then God will glorify the Son himself, and will glorify him immediately. My children, I will be with you only a little while longer. You will look for me, but I'm telling you now just as I told the Jews: you cannot come where I'm going.
I am giving you a new command: Love one another. Love one another in the same way I have loved you.
If you love one another you will prove to everyone that you are my disciples."
Continued next Week)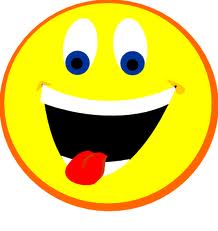 LAUGHING AT OURSELVES!
251. Sleeping
A Sunday school teacher asked her little children, as they were on the Way to church service, "And why is it necessary to be quiet in church?"
One bright little girl replied, "Because people are sleeping."
252. Alike?
My grandson was visiting one day when he asked, "Grandma, do you know How you and God are alike?" I mentally polished my halo while I asked, "No, how are we alike?" "You're both old," he replied.
253. Which Virgin?
A ten-year old, under the tutelage of her grandmother, was becoming quite knowledgeable about the Bible. Then one day she floored her grandmother by asking, "Which Virgin was the mother of Jesus? The virgin Mary or the King James Virgin?"
QWIK QWIP: "Compassion is difficult to give away because it keeps coming back."
254. An Honest Prayer
A little boy was overheard praying: "Lord, if you can't make me a better boy, don't worry about it. I'm having a real good time like I am.
See you next week, flight recovery allowing.
His servant and yours
David
SUBSCRIPTION MANAGEMENT
We would encourage you to share this free service with your friends in ministry. To subscribe yourself please email pgim-on@wwj.org.nz.
If your name has been referred to us by a friend or supporting Ministry or has been obtained from a public Christian Directory or Website, it isn't our wish to burden you with information in which you aren't interested. To remove yourself from this list, please email pgim-off@wwj.org.nz.