A Weekly World Wide Word of Encouragement to those in the Ministry
PRAISE GOD IT'S MONDAY!
A WEEKLY 'WWW (world-wide word) OF ENCOURAGEMENT'
TO THOSE IN MINISTRY
A FREE service, currently connecting with Christian leaders from 3,000 denominations and ministries, in 70 countries.

Issue No: 1054 Published: 27 Dec 2021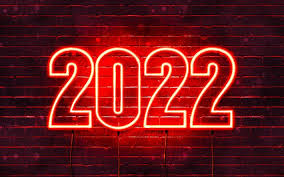 ANOTHER YEAR COMING UP!
Who thought, at the beginning of last year we would still be in Covid Time!
Nature has had the last laugh!
Mankind is not quite as smart as we thought for nature is winning the battle currently.
Fortunately, here in Kenya and much of the warmer parts of Africa, Covid has not been a huge problem. Kenya, with now a vaccination rate of 12.5% and a population of 50 million people, has had 271,000 cases and 5355 deaths.
With Omicron now establishing itself here, we are moving into our fifth, and greatest peak, so far.
Studies have been done as to why Africa has had so few cases, and a conclusion is that those who have had malaria, have some natural resistance to Covid! Great news for us!
May 2022 bring better things for you, remembering that we have Jesus to help us through.
Blessings
David and Kathy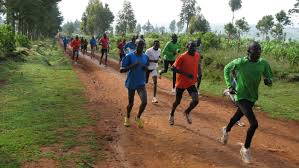 THE TWO MARATHONERS Part 2
BACKGROUND
In 1992, when I was but a 3 year old Christian, the Lord stopped me as I was nearing the end of reading the Bible right through – at Revelation 12:11 to be precise.
"They overcame him (meaning satan) by the blood of the Lamb and by the word of their testimony; they did not love their lives so much as to shrink from death."
As clear as you are reading this, He explained basically what the verse meant, and told me to base my life's work for Him upon it.
Now, for a relatively new Christian, this came as a bit of a surprise! However, I was prepared to give it a go. So the next day, I can still clearly remember sitting on the couch in our lounge, wondering what to do and where to start.
While sitting there, the Lord gave me this allegory of 'The Two Marathoners.' I hurriedly wrote it down, not wanting to forget, fully understanding my notoriously poor memory. The following day He gave me the interpretation. Of course, it took a couple of weeks to flesh out the outline and make the grammar acceptable to you, the reader.
The allegory was given in three parts, relating both to the three parts of the key verse and of our walk with Jesus. Over the next 18 months the three-part 'Walking With Jesus' course evolved. One part of the allegory was included with each part of the course. However, it wasn't until I had just about completed writing the course, or more correctly, holding the pen while the Holy Spirit wrote it, that I realised that the allegory lined up with the course perfectly. It had to be God, for I had no idea of what was to come when I was first given it.
The 30-hour 'Walking With Jesus' course, consisting of 3 booklets and 18 hours of tapes, has been used by over 10,000 people over the past 8 years or so. Many people have found it helpful to a better understanding their walk with Jesus while others have found the Lord for the first time through it.
I trust this story will inspire you too, to find or deepen your walk with Jesus.
THE TWO MARATHONERS
Note: The gaps between the brackets ( 1) are there for you to write in the underlying 'spiritual' meanings of the CAPITALISED words that proceed them, if you print this. The letters and numbers in Italics refer you to the answers that are found, along with the interpretation, at the end of each of the 3 parts. The first two are given for free, so you can get the idea. Have fun – and get the Lord's message too!
Part 2: The Training ( b)
JEREMY JOGGER: ( 17) Jeremy went home that night feeling just great. The next morning, as he was reading the newspaper in bed, he saw an advertisement for a SELF MOTIVATION ( 18) seminar. "What a good idea," he thought. "This will help me become a really good MARATHONER." ( 2) Jeremy went along to the course and was full of enthusiasm for the SPEAKER ( 19) and for the marathon he was going to run.
In his enthusiasm, the day after the course concluded he went along to the MARATHON CLINIC, ( 20) a group of SERIOUS MARATHONERS. ( 21) He came home deflated. "These girls and guys were so serious! All they talked about was running their marathon. They really seemed to enjoy it but I didn't find it any fun at all. I won't go back there again!"
One evening a few days later, over an ALE ( 1) at his local pub – and a very convivial atmosphere it had too – one of the other PATRONS ( 22) suggested, "Why don't you go and join the HASHHOUSE HARRIERS. ( 23) They don't take their RUNNING ( 24) too seriously. They really enjoy a few beers and I am sure they will make you really welcome. I have heard that they can do with new members."
Jeremy went along and found it was just what he wanted. After a GENTLE RUN ( 25) the members came back, had an ALE
( 1) or 2 and reminisced about past days of glory. They also spent time ruminating over what they had DONE WITH THEIR DAY
( 26) and debating heatedly amongst themselves which were the most successful TRAINING METHODS. ( 27) There was a small group of SERIOUS RUNNERS, ( 21) but they tended to keep to themselves and were basically ignored by the majority. The TRAINING ( 27) wasn't too hard and the social side was great. It really suited Jeremy and he was very happy there.
Waking up the morning after clubnights with a little bit of a HANGOVER,
( 28) "Nothing to worry about you know, nothing a COUPLE OF ASPRINS ( 29) can't fix," Jeremy occasionally did have his doubts. However he always remembered back to what the CHAMPIONS FRIEND ( 7) had said. "Just BELIEVE ( 11) that you can do it and you will!" "Yes, that's right," Jeremy thought, "HE ( 7) told me so." Sometimes, in the minutes of throbbing before the ASPRINS ( 29) started working, his BELIEF IN HIMSELF ( 30) did waver a little, but as the Asprins took affect, his self confidence returned and he knew – well he almost knew – that because he BELIEVED ( 11) he was a MARATHONER, ( 2) he was one. That was what the CHAMPIONS FRIEND ( 7) had said, wasn't it – wasn't it?
As RM DAY ( 15) approached he tried a few LONGER RUNS. ( 31) They didn't go too well, but he thought to himself, "I know I'm in REASONABLE SHAPE. ( 32) It will be okay on THE DAY, ( 15) won't it? The CHAMPIONS FRIEND ( 7) told me so didn't he? While I may still have some excess FLAB ( 13) round that mystical middle area and I might be a LITTLE SLOWER ( 33) than I could have been had I done more TRAINING, ( 24) I am sure I will make the FINISH, ( 34) won't I? Won't I! The champions friend did tell me so! I heard him!
ROGER RUNNER: ( 35) Roger, on the other hand, got home that night from being with his friend Jeremy Jogger and thought to himself, "Hey, what is this I have committed myself to? I don't look like a MARATHONER," ( 2) as he felt those surplus ROLLS OF FAT ( 13) round that mystical middle area! "While I know it is important that I believe I am becoming a MARATHONER,
( 2) I guess as a first step, I had better go on a DIET
( 36) so that others will also be able to see that I am
one. I've known for a while that I've been unhappy being a COUCH POTATO( 10) but until hearing the CHAMPIONS FRIEND ( 7) I just didn't know what to do about it. I don't want to LIVE THAT LIFESTYLE ( 37) any more. I now know I don't have to. The OLYMPIC CHAMPION ( 5) SHOWED ME THAT ( 38) by the way in which HE WON THE RACE. ( 39) HIS FRIEND, ( 7) I remember, did say that as well as BELIEVING, ( 11) you still have to do the TRAINING, ( 24) to succeed. I have to admit that I don't know too much at all about it really, but I have said I WILL DO IT,
( 14) so I had better get some help. But how? The champions friend didn't tell me that.
The picture of the CHAMPION ( 5) WINNING THE RACE
( 39) inspired him though. Roger really wanted to be like him. With his dedication and determination, the answers to his problems soon sorted themselves out. Roger wrote them down so that they would be there for future reference.
1. I will buy the BEST BOOK ON RUNNING. ( 40) It will show me WHAT MAKES ME TICK, ( 41) how to prepare myself so I can FINISH ( 34) the race safely, and show me the right TRAINING PROGRAMME ( 24) to ensure I run the BEST TIME ( 46)
possible for me.
2. I will ask my friend MONTY MARATHONER ( 43) who has completed TWELVE ( 44) marathons, if he would mind guiding me, advising me on a one to one basis, about applying the TRAINING PROGRAMME ( 24) to my special needs, and to give me encouragement and support when I need it.
3. I will go out and join the local MARATHON CLINIC ( 20) to enable me to train with other MARATHONERS ( 2) so that we can MOTIVATE ( 45) each other. I will take notice of what I read and am told and I WILL DO IT. ( 46)
Roger was true to his word. He ate BETTER ( 47) food, he studied his RUNNING BOOK ( 40) regularly, and kept in touch with his friend MONTY MARATHONER. ( 43) Under their GUIDANCE ( 46) he steadily built up his TRAINING ( 24) until he was running 100 kilometres a week. He felt just great!
One day however, he PULLED A HAMSTRING. ( 48) His world came to an end. He couldn't train – what could he do! He looked up his running book and sure enough, it told him WHAT TO DO ( 49) about the INJURY. ( 48) He spoke to his friend MONTY MARATHONER ( 43) who put him in touch with the best physiotherapist in town. He also shared his woes with his friends at the MARATHON CLINIC. ( 20) They quickly reassured him that they too had had similar injuries, but had come through them with no ill affect. In fact, they would feel refreshed, and keener than before, once the INJURY ( 41) had healed. It would just take time and patience. And so it was. After 10 days Roger was back training with more enthusiasm than ever, but also a little wiser. He now made sure he did his HAMSTRING STRETCHING EXERCISES ( 50) thoroughly before each workout.
Then came the CHRISTMAS SEASON. ( 51) Roger was just so busy at work. Everyone wanted everything yesterday. He also had go to his wife's work Christmas party, to the children's school breakups, to buy presents and do the 1002 other things we all inevitably get involved with at Christmas. There just weren't enough hours in the day. Something had to give. Yes, you've guessed it. It was Roger's training. It soon showed. The KILOS ( 13) started going back on again as the DIET
( 36) was put to one side – just for a while! "We all have to share in Christmas cheer don't we – just to make others happy," Roger thought to himself. "The CHRISTMAS SPIRIT, ( 1) you know!" Roger got so involved with the spirit of Christmas that he remembered his TRAINING ( 24) less and less, until, when Christmas Day came, he had just about forgotten it altogether. After Christmas, he took the family for a holiday and they enjoyed themselves so much that he never gave his training a second thought.
Roger had been back home for a couple of days and things were beginning to settle back to normal again. He went to the fridge, grabbed himself an ALE, ( 1) then went to sit down in his FAVOURITE ARMCHAIR. ( 52) Just as he sat down however, the phone rang. It was his friend and guide, MONTY MARATHONER. ( 43)
"Haven't heard from you for a while, Roger. How is the TRAINING ( 24) going?" "Training? What training? Oh, I remember now, my marathon training. Look Monty, I have just been so busy with Christmas and doing things with my family, I haven't had any time to train," Roger said in a terse voice. "That's okay Roger, it' your MARATHON. ( 15) Just thought I would give you A CALL. ( 55) If I can be of any help you know how to get hold of me." Monty hung up.
Roger glared down the ear piece of the phone as if expecting his 'ex-friend' Monty to jump out, grab him, and force him back into TRAINING ( 24) again, all against his will. "How dare he!" Roger muttered to himself.
But nothing happened. After what seemed an eternity of silence, a now more pensive Roger thought to himself, "Can't really blame Monty for how you are feeling, Roger. He did say the CHOICE WAS MINE." ( 54)
Roger hung up the phone in quiet despair. "What am I doing?" he thought to himself as he picked up his ALE ( 1) and sat back down in his ARMCHAIR. ( 52) He just couldn't relax. He looked down at that unmentionable middle area and saw how the ROLLS OF FLAB ( 13) had reappeared over recent weeks. "I will never be able to run the ROTORUA MARATHON ( 15) now," he thought sadly. But I HAVE TO, ( 55) I'm committed! What have I done? What can I do?" He sat silently and pondered. Gradually, he came to accept the inevitable. He thought aloud. "I've no alternative but to ring Monty back, apologise for my behaviour and ask him to help me get back into training. Otherwise I will never be able to COMPLETE THE COURSE." ( 34) Slowly he pushed himself up, out of his armchair, dragged himself over to the phone and rang his friend, MONTY. ( 43) "I am sorry," he said when Monty picked up the phone on the first ring, "I was COMPLETELY WRONG ( 56) to give up my TRAINING. ( 24) I am so sorry for being rude to you. What can I do now? I really NEED YOUR HELP." ( 57)
Monty accepted his apology gracefully, told him ALL WAS FORGOTTEN, ( 58) but suggested he would be wise to learn from his experience, because if it happened again he might not have time to PUT THINGS RIGHT ( 56) before RM DAY. ( 15)
Monty then suggested he go back and re-read his RUNNING BOOK.
( 40) Then he, Monty, would help him devise a new training programme to get him back into shape for the big day. He also suggested
that Roger go back to the MARATHON CLINIC, ( 20) in spite of Roger's obvious reluctance to do so. Roger thanked Monty and agreed to DO ( 46) as he had suggested.
He was surprised, when he returned to the Marathon Clinic, to find that his FRIENDS ( 47) welcomed him back with open arms. A good number of them had also been through the same experience.
Roger settled back into his training, his MILEAGE ( 31) quickly returned to normal, the FLAB ( 13) disappeared even more quickly than it had come, and he got fitter and fitter.
Several times over the next few months he let himself down by MISSING A DAY"S TRAINING, ( 59) but he now knew that he could confide in his friend and guide, MONTY MARATHONER, ( 43) who would gently counsel and encourage him back into his training programme.
UNDERLYING SPIRITUAL MEANINGS
FOR WORDS IN 'THE TRAINING'
ALLEGORY WORDS SPIRITUAL MEANINGS
b. The Training The Christian walk
1. Ale, Christmas spirit Worldly pleasure, Satan's deceit
2. Runners, Marathoners Christians
Friends, Others Christians
5. Winner, Olympic Champion, Jesus
Champion, Victor, President, Him Jesus
7. Champions friend, His friend, he The evangelist, pastor or teacher
10. Couch Potato Worldly
11. Belief & derivatives, Knew Faith and derivatives
13. Rolls of fat, Flab, Kilos Worldly pleasures
14. The Decision, Will do it Decision for Christ
15. Rotorua Marathon, RM Day Judgement Day
17. Jeremy Jogger Worldly minded, Uncommitted
Christian
18. Self-motivation Worldly success, New Age thought
19. Speaker New Age philosopher
20. Marathon Clinic Spiritual church
21. Serious marathoners (runners) Spiritual Christians
22. Patrons Demons
23. Hashhouse Harriers Spiritually dead church
24. Running, Training (programme) Christian walk of obedience
25. Gentle run Self generated good works
26. Done with their day Worldly pursuits
27. Training (methods) Theologies
28. Hangover Sin's reward
29. Asprins Worldly justification
30. Belief in himself Mans striving
31. Runs, Longer runs, Striving Good works
32. Reasonable shape Living a good life
33. Little slower 'skin of teeth' salvation
34. Finish & derivatives, victory, goal Eternal Life
35. Roger Runner Spiritual (obedient) Christian
36. Diet Leading a new life
37. Live that lifestyle Worldly life
38. Showed me that Way of Salvation
39. Won (Winning) the race By/on the Cross
40. (Best) Running Book, Book The Bible
41. What makes me tick Fallen man
42. Best time Best salvation
43. Monty Marathoner, Me The Holy Spirit
44. Twelve Hebrew number means 'Divine'
45. Motivate Support of Christians
46. Will do it, guidance, do Obedience
47. Better Spiritual
48. Pulled hamstring, injury, mountain Trial and testing
49. What to do Perseverance
50. Hamstring stretching routine Spiritual warfare
51 Christmas season Backsliding experience
52. Favourite armchair, Armchair Self satisfaction
53. Give you a call Pricking of conscience
54. Choice was mine Man's freewill
55. I have to Everyone faces judgement
56. Completely wrong, Put things right Repentance
57. Need your help Submission
58. All was forgotten Forgiveness of sin
59. Missing a day's training Sinned
There are others too, not listed here. Can you find them?
INTERPRETATION OF
'The Training' (of the Christian Walk)
THE CHRISTIAN WALK FROM MAN'S VIEWPIONT:
The story compares the walk of 2 types of 'Christians' and/or 2 types of churches.
The first, Jeremy Jogger, views the walk from a human religious perspective, motivated essentially by self. It is an easy walk, as it requires little commitment. Satan basically leaves it alone as it is serving his purpose just fine the way it is.
The second, Roger Runner, lives the walk. Christ becomes the centre of life, the reason for living. This walk requires commitment and obedience to bring about the promised rewards. God tests this commitment and satan attacks it with vigour. Overcoming through submission to God's purpose for our lives leads to spiritual growth.
PHOTO: Training at Runners City, Eldoret, Kenya, where so many champions train.
Find out more about us at.....

FROM THE WORD
THE WORDS OF JESUS
May we hear what the Lord is saying to us.....
The Disciples Return (Matthew 14:13, Mark 6:30-2, Luke 9:10, John 6:1)
With their news. Jesus takes them away from the crowd.
"Come with me, just yourselves. We'll go to a quiet place, and rest for a while,"
Jesus Feeds the 5000 (Matthew 14:15-21, Mark 6:35-44, Luke 9:12-17, John 6:3-14)
Near Bethsaida, where a crowd had gathered.
"Where can we buy enough bread to feed all these people?"
"Sit them down in groups of about fifty,"
"Collect what's left over so nothing is wasted."
Jesus (and Peter) Walking on Water (Matthew 14:24-33, Mark 6:48-52, John 6:16-21)
In the storm. The disciples see Jesus.
"Don't worry, it's me! Don't be afraid!"
Peter walks - then sinks.
"Come on then,"
"You have such little trust in me. Why did you doubt?"
Jesus - The Bread of Life(John 6:22-59)
When the boat reached the other side the crowd asked how He got there. Jesus replied.
"I tell you the truth," "you're looking because you ate as much bread as you wanted, not because you understood the miracles. Don't be preoccupied about food that doesn't last, but concentrate on the lasting food of eternal life which the Son of man will give you, for God the Father has placed his seal of approval on him."
"What God wants you to do is to trust in the one he sent."
"I tell you the truth, it wasn't Moses who gave you bread from heaven," "It's my Father who gives you the true bread of heaven. For the bread of God is the one who comes from heaven and gives life to the world."
"I am the bread of life," "Anyone who comes to me will never be hungry again, and anyone who trusts in me will never be thirsty again. But as I explained to you before, you have seen me, but you still don't trust me. All those the Father gives me will come to me, and I won't reject any of them. For I came down from heaven not to do what I want, but to do what the One who sent me wants. What he wants is for me not to lose anyone he has given to me, but for me to raise them up at the last day. What my Father wants is for everyone who sees the Son and trusts in him to have eternal life, and for me to raise them up at the last day."
Then they disagreed with Him.
"Stop grumbling to each other," "No one can come to me unless the Father who sent me attracts them, and I will raise them up at the last day. As is written in Scripture by the prophets, 'Everyone will be taught by God.' Everyone who listens to and learns from the Father comes to me. Not that anyone has seen God, except he who is from God; he has seen the Father. I tell you the truth: anyone who trusts in him has eternal life. I am the bread of life. Your forefathers ate manna in the desert but they still died. But this is the bread that comes down from heaven, and anyone who eats it won't ever die. I am the life-giving bread from heaven, and anyone who eats this bread will live forever. The bread is my flesh that I give so that the world may live.
"I tell you the truth, unless you eat the flesh of the Son of man and drink his blood, you cannot truly live. Those who eat my flesh and drink my blood have eternal life, and I will raise them up at the last day. For my flesh is true food, and my blood is true drink. Those who eat my flesh and drink my blood remain in me, and I remain in them. Just as the life-giving Father sent me and I live because of the Father, so anyone who feeds on me will live because of me. Now this is the bread that came down from heaven, not the kind your forefathers ate and still died. Anyone who eats this bread will live forever."
Download the complete 'Words of Jesus' here.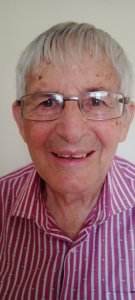 OUR AFRICAN EXPERIENCE
FOR MORE DETAILED AND REGULAR UPDATES, VISIT OUR FACEBOOK PAGE
AN EYE 4 Africa - https://www.facebook.com/aneye4africa/
May 2022 bring better things for us all!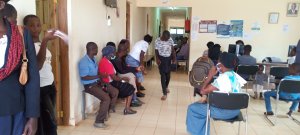 WHAT ARE THESE PEOPLE ALL WAITING FOR?
The Kenyan Government, under an onslaught of Omicron cases, is making a COVID INJECTION compulsory in dealing in person with a Goverment Department.
Kingdom Faith Based Hospital has now received vaccines to enable us to assist, free of charge, the local and wider community.
We are now on our 5th spike of covid cases and this one is already twice as high as the previous ones and still on an upward trend!
All this, of course, is relative, for most of Africa has been little affacted, in comparison with other countries.
My personal opinion is this strain will peak quickly, and then decrease quickly also, as it runs our of people to infect.
What is next? No-one knows. Nature is proving itself to be more powerful than man!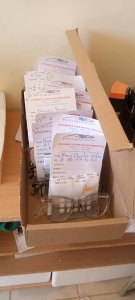 THE POLICE NEED GLASSES!
Police are good supporters of Kingdom, both the locals for general services and those in the wider area, for glasses.
Here is a box of frames waiting for our Technician Ronny, to grind the lenses into shape to fit the frames.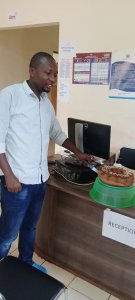 STAFF CHRISTMAS CAKE WITH CHOCOLATE MARSHMELLOWS IN THE CENTRE
Here in Kenya, the people do not have a sweet tooth until it comes to drinking tea. Then they pour the sugar in!
Today Kathy made a plain cake that was enjoyed by all.
Our Locum Moses, who is a 4th year medical student, cuts the cake for us.
The day was remarkably busy, unlike previous years when it was very quiet. A great sign that the hospital is growing and becoming better known and more accepted within the community.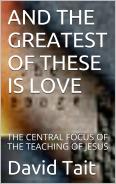 BOOK OF THE WEEK
AND THE GREATEST OF THESE IS LOVE
THE CENTRAL FOCUS OF THE TEACHING OF JESUS
Let us begin…..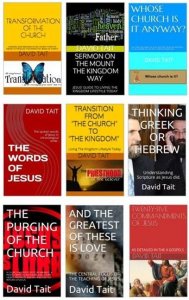 ***NOW***NINE BOOKS ARE AVAILABLE ON AMAZON!!!
9 BOOKS are now available on Amazon (Kindle)!

All are available worldwide for electronic download on Amazon (Kindle) for $US0.99c . Unfortunately there has to be a charge in order to list.

Your support would be appreciated and they could well change your life!

They are all found at this link.....
http://www.amazon.com/s/ref=nb_sb_noss?url=search-alias%3Daps&field-keywords=david+tait+books/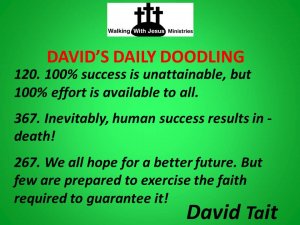 ***DAILY EZINE!*** 'DAVID'S DAILY DOODLINGS' Subscribe Today
Receive one or more of David's sayings in your mailbox each day to inspire, challenge or maybe, amuse. To register today, go down to the bottom of the page link below, click on the subscribe link dd-on@wwj.org.nz (or paste the address in an email yourself and send) Then it's done! If you have an Irish heritage, you will love the background coloring!
Subscription and back issue link is.....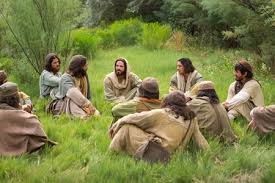 'THE WORDS OF JESUS' REMAIN AVAILABLE FOR PDF DOWNLOAD
Join the many who have downloaded the 'The Words of Jesus'. I am sure you will be blessed by it, as I have been.

One key element here is the setting out in chronological order (as far as it is possible to do so) our Lord's words drawn from all the Gospels, and the elimination of repetition between Gospels.

You may be surprised by the different perspective this presentation gives you both in understanding of His life and ministry, and in achieving a closer relationship with Him.

Download the free PDF here.....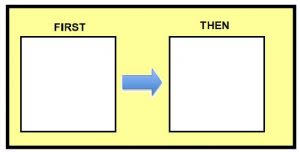 DAVID'S DOODLINGS
TO BE or TO DO
711. When 'to be or not to be' is the question, 'to be and to do' is the answer.

712. True 'being' results in 'doing'.

713. 'Being' without 'doing' is like a motor without a car. Makes plenty of noise but takes you nowhere!

714. 'To be' is the salt, 'to do' the light. We are called to be both.

1220. Our walk with Jesus is to start off with applying the 'don'ts' of the Law and to end up doing the 'do's' of His will.

1221. The sign of maturity in Jesus is when we live not only the 'dont's of the Law' but live the 'do's of righteousness, submission and obedience to God's will' in our lives.

1222. The 'don'ts of the Law' form firm foundations, but walls and roofs of a godly house are built of submission to God's will.
Please feel free to quote these quotes. Acknowledgment of David Tait as the author would be appreciated. There are now over 1300 David sayings for you to view at ...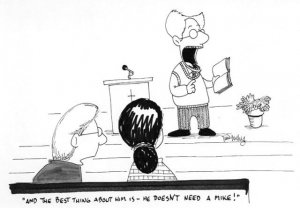 CARTOONS FROM TOON FEVER
Visit the Toon Fever website for more cartoon fun..... http://www.toonfever.com
Check it out at...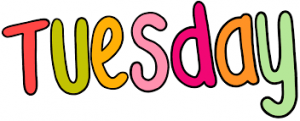 TUESDAY TEACHINGS
TUESDAY: LIVING THE KINGDOM LIFESTYLE continues
..... with the Parable of the Talents and that of the Ten Virgins.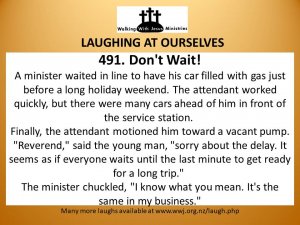 *** ANOTHER DAILY EZINE FROM WWJ!*** 'LAUGHING AT OURSELVES' Subscribe Today
As Christians, if we can't laugh at ourselves, others will! A fun way to start your day. To register today, go down to the bottom of the page link below, click on the subscribe link lao--on@wwj.org.nz (or paste the address in an email yourself and send) Then it's done!
LAUGHING AT OURSELVES
***Blessed are those who can laugh at themselves for they shall never cease to be amused***
*** Those who can't laugh at themselves leave the job to others. ***
137. The Church Dictionary
 AMEN: The only part of a prayer that everyone knows.
 BULLETIN: 1. Parish information, read only during the sermon. 2.Church air conditioning. 3. Your receipt for attending church.
 CHOIR: A group of people whose singing allows the rest of the congregation to lip-sync.
 HYMN: A song of praise, usually sung in a key three octave higher than that of the congregation's range.
 RECESSIONAL HYMN: The last song at church, often sung a little more quietly, since most of the people have already left.
 JONAH: The original "Jaws" story.
 JUSTICE: When kids have kids of their own.
 MANGER: 1. Where Mary gave birth to Jesus because Joseph wasn't covered by an HMO. 2. The Bible's way of showing us that holiday travel has always been rough.
 PEW: A medieval torture device still found in Churches.
 RECESSIONAL: The ceremonial procession at the conclusion of church - led by parishioners trying to beat the crowd to the parking lot.
 RELICS: People who have been going to church for so long, they actually know when to sit, kneel, and stand without prompting.
 TEN COMMANDMENTS: The most important Top Ten list not given by David Letterman.
 USHERS: The only people who don't know the seating capacity of a pew
138. Church-Lite
Does it seem to you that churches these days just expect too much from their people? Well before you remember that Jesus told us to pick up our cross and follow Him daily, read the following announcement, then repent!
Has the heaviness of you old fashioned church got you weighted down? Try us! We are the New and Improved Lite Church of the Valley. Studies have shown we have 24% fewer commitments than other churches. We guarantee to trim off guilt, because we are Low-Cal... low Calvin, that is. We are the home of the 7.5% tithe. We promise 35 minute worship services, with 7 minute sermons. Next Sunday's exciting text is the story of the Feeding of the 500.
We have only 6 Commandments-- Your choice!! We use just 3 gospels in our contemporary New Testament *Good Sound Bites for Modern Human Beings*. We take the offering every other week, all major credit cards accepted, of course. We are looking forward with great anticipation to our 800 year Millennium.
Yes, the New and Improved Lite Church of the Valley could be just what you are looking for. We are everything you want in a church... and less!!
QWIK QWIP: "Millions who long for immortality don't know what to do on a rainy Sunday afternoon. "
139. Value For Money
After church one Sunday morning, a mother commented, "The choir was awful this morning."
The father commented, "The sermon was too long." Their 7-year-old daughter added, "You've got to admit it was a pretty good show for a dollar."
Download the book 'Laughing At Ourselves' in PDF format at LAUGHING AT OURSELVES One of the most comprehensive sources of Christian Humour on the Net with 800 sermon fillers for your entertainment and use at ..... https://www.wwj.org.nz/content/wwj18p47.pdf
Or read even more online at.....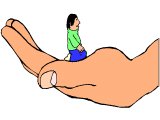 A DAVID MUSING
After 2 years of Covid, we are looking towards a non-Covid 2022.
Unfortunately it is not starting out that way, with the new variant Omicron.
Fortunately, it looks like that one will come and go quickly, for it will run out of people to infect!
Being realistic, what the future holds after that we simply do not know.
But for me, I have Jesus to be with me and see me through the ups and downs of life.
He is My Master, my Lord and my friend. I will obey His desires for me as long as I am able to, until I go to join Him.
Thank you Lord.
His servant and yours
David Tait

Visit us here.....
CHANGING YOUR EMAIL ADDRESS? NEWSLETTER STOPS COMING?
Each week we can lose up to 2% of our readers when they change email addresses without letting us know. Or sometimes, by your server acting strangely and just cutting us off! If you are about to change your address, please advise us of both your old and new addresses here at
enquiries@wwj.org.nz
and we will happily change our records to ensure ongoing delivery. Thanks.
Please also keep our address in your address book, as sometimes servers will automatically delete your address if there is even a one off problem in delivery. If your newsletter doesn't arrive, please let us know and we will reinstate you.
REPRODUCTION OF NEWSLETTER CONTENT
Most weeks we get enquiries about reproducing, in electronic or print form, articles contained in 'PGIM!' We welcome and encourage you to utilize this material. Freely received, freely given. We would ask though, that the source be acknowledged as an encouragement to others to subscribe to this newsletter also.
LINKS
If you would like to link your web site to ours, and ours to yours, please advise us on
links@wwj.org.nz
ABOUT US
WALKING WITH JESUS MINISTRIES is a non-profit, non-denominational, Bible based ministry located in Hastings, New Zealand. A ministry dedicated to developing discipleship, fostering unity amongst God's people to achieve the Great Commission, and in doing so, preparing for Christ's return. It is securely based upon the foundational principles of the Apostles Creed while recognising the wide and rich diversity of beliefs amongst Christians in other areas. In accordance with the Lord's direction, materials produced by the ministry are available, free of charge, to genuine enquirers upon request. The ministry is solely funded by donations, as the Lord provides. A list of materials available (plus some fun!) is obtainable and freely downloadable from our website
wwj.org.nz or by contacting us as follows.

Walking With Jesus Ministries
P O Box 2
Webuye 50205
Kenya

Email: enquiries@wwj.org.nz
Web: wwj.org.nz

Our role is to bless and encourage those in ministry while promoting co-operation and unity of direction amongst the body of Christ, as emphasised 3 times by Jesus in His longest prayer, immediately prior to His arrest and crucifixion. "... so that they may be one as we are one." (John 17:12, 21, 23-4) Our website is currently being developed to encourage your participation one with another, to share resources, and to enable you to promote events and items of interest to the body as a whole - and have a smile while doing it!

For comments upon and contributions to this service, please contact
david@wwj.org.nz
SUBSCRIPTION MANAGEMENT
We would encourage you to share this free service with your friends in ministry. To subscribe yourself please email pgim-on@wwj.org.nz.
If your name has been referred to us by a friend or supporting Ministry or has been obtained from a public Christian Directory or Website, it isn't our wish to burden you with information in which you aren't interested. To remove yourself from this list, please email pgim-off@wwj.org.nz.