A Weekly World Wide Word of Encouragement to those in the Ministry
PRAISE GOD IT'S MONDAY!
A WEEKLY 'WWW (world-wide word) OF ENCOURAGEMENT'
TO THOSE IN MINISTRY
A FREE service, currently connecting with Christian leaders from 3,000 denominations and ministries, in 70 countries.

Issue No: 1130 Published: 12 Jun 2023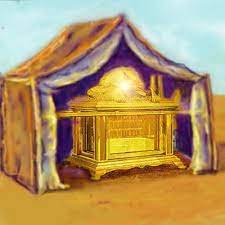 A REVELATION OF..... THE TABERNACLE OF DAVID
THE STORY
By comparison to Moses Tabernacle, there is relatively little mention of the Tabernacle of David in Scripture. David's Tabernacle and the Ark of the Covenant's journey to it, is set out in 2 Samuel and confirmed in 1 Chronicles. Other direct references are found in Amos and Acts.
Prior to this time, the Ark of the Covenant, the dwelling place of God in Moses Tabernacle was, at the suggestion of the elders of Israel, taken into battle against the Philistines, the Jews old enemy. A battle in which the Israelites were coming off second best! As the motivation was 'human hope' rather than 'God obedience', the battle was lost, 30,000 Israelites killed, and the Ark captured.
However, after 7 months the Philistines had had enough of their battle trophy, after their God Dagon was humiliated in his own temple and the people of Akdod and Ekron plagued with tumours.
The Israelites at Beth Shemesh were delighted to see the Ark return. That was, until 70 of their men, full of curiosity, looked inside the Ark to see what was there. In one word - death! For them! For sinful man cannot exist in God's presence. Naturally the people were now very afraid and removed the Ark out of the way, up the local hill to Abinadab's house at Kirjath-jearim, where they appointed his son Eleazar to keep further curious onlookers away! The Ark remained there for about 70 years, from the sunset of the priest Eli's years, through much of Samuel's life and all through the reign of King Saul. Until his successor, King David, decided it was now time to bring the Ark up to his capital of Jerusalem. This enabled David to establish priestly as well as kingly authority over the nation. The journey was only 7 miles (12km) but over a rough road.
Let's follow the story as it is recorded in 2 Samuel.
The Ark Brought to Jerusalem
6 David again brought together out of Israel chosen men, thirty thousand in all. 2 He and all his men set out from Baalah of Judah to bring up from there the ark of God, which is called by the Name, the name of the LORD Almighty, who is enthroned between the cherubim that are on the ark. 3 They set the ark of God on a new cart and brought it from the house of Abinadab, which was on the hill. Uzzah and Ahio, sons of Abinadab, were guiding the new cart 4 with the ark of God on it, and Ahio was walking in front of it. 5 David and the whole house of Israel were celebrating with all their might before the LORD, with songs and with harps, lyres, tambourines, sistrums and cymbals. 6 When they came to the threshing floor of Nacon, Uzzah reached out and took hold of the ark of God, because the oxen stumbled. 7 The LORD's anger burned against Uzzah because of his irreverent act; therefore God struck him down and he died there beside the ark of God. 8 Then David was angry because the LORD's wrath had broken out against Uzzah, and to this day that place is called Perez Uzzah. 9 David was afraid of the LORD that day and said, "How can the ark of the LORD ever come to me?" 10 He was not willing to take the ark of the LORD to be with him in the City of David. Instead, he took it aside to the house of Obed-Edom the Gittite. 11 The ark of the LORD remained in the house of Obed-Edom the Gittite for three months, and the LORD blessed him and his entire household. 12 Now King David was told, "The LORD has blessed the household of Obed-Edom and everything he has, because of the ark of God." So David went down and brought up the ark of God from the house of Obed-Edom to the City of David with rejoicing. 13 When those who were carrying the ark of the LORD had taken six steps, he sacrificed a bull and a fattened calf. 14 David, wearing a linen ephod, danced before the LORD with all his might, 15 while he and the entire house of Israel brought up the ark of the LORD with shouts and the sound of trumpets. 16 As the ark of the LORD was entering the City of David, Michal daughter of Saul watched from a window. And when she saw King David leaping and dancing before the LORD, she despised him in her heart. 17 They brought the ark of the LORD and set it in its place inside the tent that David had pitched for it, and David sacrificed burnt offerings and fellowship offerings before the LORD. 18 After he had finished sacrificing the burnt offerings and fellowship offerings, he blessed the people in the name of the LORD Almighty. 19 Then he gave a loaf of bread, a cake of dates and a cake of raisins to each person in the whole crowd of Israelites, both men and women. And all the people went to their homes. 20 When David returned home to bless his household, Michal daughter of Saul came out to meet him and said, "How the king of Israel has distinguished himself today, disrobing in the sight of the slave girls of his servants as any vulgar fellow would!" 21 David said to Michal, "It was before the LORD, who chose me rather than your father or anyone from his house when he appointed me ruler over the LORD's people Israel—I will celebrate before the LORD. 22 I will become even more undignified than this, and I will be humiliated in my own eyes. But by these slave girls you spoke of, I will be held in honor." 23 And Michal daughter of Saul had no children to the day of her death. (2 Samuel 6:123)
We are now going to follow the journey and see how it reflects the walk that God is calling His disciples to in these final days. Indeed, how David's Tabernacle is a picture, a representation, of God's beautiful, overcoming, end time church.
(Continued next week)
Find out more about us at.....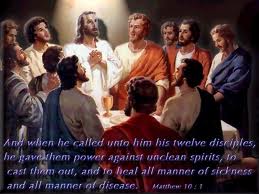 FROM THE WORD
THE WORDS OF JESUS "
Sending Out the Twelve (Matthew 10:1-42, Mark 6:7-13, Luke 9:1-6)
After giving them spiritual authority and power.
"Don't go to the foreigners, or to any Samaritan city. You are to go to the lost sheep of the house of Israel. Wherever you go, tell the people, 'The kingdom of heaven is near.' Heal those who are sick. Resurrect the dead. Cure the lepers. Drive out demons. You received freely, so give freely! Don't carry any gold, silver, or copper coins in your pockets, or a bag for your journey, or two cloaks, or sandals, or a walking stick, for a worker deserves to be supported. Wherever you go, whatever town or village, ask for someone who lives according to good principles, and remain there until you leave. When you enter the house, give it your blessing. If the home deserves it, let your peace rest on it, but if it doesn't deserve it, let your peace return to you."If someone doesn't welcome you, and refuses to listen to what you have to say, then leave that house or that town, shaking its dust off your feet as you go. I tell you the truth, it will be better for Sodom and Gomorrah at the Day of Judgment than for that town!
"Look, I'm sending you out like sheep among wolves. So be as wise as serpents and harmless as doves.
Watch out for those who will hand you over to be tried by town councils and will whip you in their synagogues. You will be dragged before governors and kings because of me, to witness to them and to the foreigners. But when they put you on trial, don't worry about how you should speak or what you should say, because you'll be told what to say at the right time. For it's not you who will speak but the spirit of the Father will speak through you. Brother will betray brother and have him killed, and a father will do the same to his child. Children will rebel against their parents, and have them put to death. Everyone will hate you because you follow me, but everyone who endures until the end will be saved.
"When you're persecuted in one town, run away to the next. I'm telling the truth: you won't finish going to the towns of Israel before the Son of man comes. Disciples are not more important than their teacher; servants are not more important than their master. Disciples should be satisfied to become like their teacher, and servants like their master. If the head of the house has been called the head demon Beelzebub, then the members of his household will be demonized even more! So don't be frightened of them, for there's nothing covered that won't be exposed, and nothing hidden that won't be made known. 27What I tell you here in the dark, declare when it's light, and what you hear whispered in your ear, shout from the rooftops. Don't be afraid of those who can kill you physically, but can't kill you spiritually. Instead, be afraid of the One who can destroy you physically and spiritually in the fires of destruction. Aren't two sparrows sold for just one penny? But not a single one of them falls to the ground without your Father knowing about it. Even the hairs on your head have all been counted. So don't worry—you're worth more than many sparrows!
"Anyone who publicly declares their commitment to me, I will also declare my commitment to them before my Father in heaven. But anyone who publicly denies me, I will also deny before my Father in heaven.
Don't think I've come to bring peace on earth. I haven't come to bring peace, but a sword. I've come to turn a man against his father, a daughter against her mother, and a daughter-in-law against her mother-in-law. Your enemies will be those of your own family! If you love your father or mother more than me you don't deserve to be mine, and if you love your son or daughter more than me you don't deserve to be mine. 38If you don't pick up your cross and follow me you don't deserve to be mine. If you try to save your life, you will lose it, but if you lose your life because of me you will save it. Those who welcome you welcome me, and those who welcome me welcome the one that sent me. Those who welcome a prophet because that's what they are will receive the same reward as a prophet. Those who welcome someone who does right will receive the same reward as someone who does right. I tell you the truth, those who give a drink of cool water to the least important of my disciples will definitely not miss out on their reward."
The Disciples Return (Matthew 14:13, Mark 6:30-2, Luke 9:10, John 6:1)
With their news. Jesus takes them away from the crowd.
"Come with me, just yourselves. We'll go to a quiet place, and rest for a while,"
(Continued next week)
Find out more about us at.....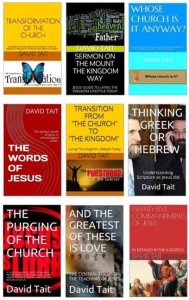 ***NOW***NINE BOOKS ARE AVAILABLE ON AMAZON!!!
9 BOOKS are now available on Amazon (Kindle)!

All are available worldwide for electronic download on Amazon (Kindle) for $US0.99c . Unfortunately there has to be a charge in order to list.

Your support would be appreciated and they could well change your life!
These and many more are availble for free online at https://www.wwj.org.nz/more-free-downloads

They Amazon books are all found at this link.....
http://www.amazon.com/s/ref=nb_sb_noss?url=search-alias%3Daps&field-keywords=david+tait+books/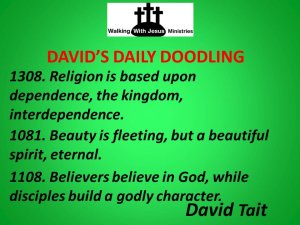 *DAVID"S DOODLINGS
Enjoy some of David's sayings here, plus 1300 more on the website at.....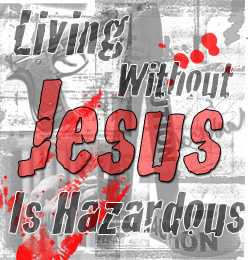 'THE WORDS OF JESUS' REMAIN AVAILABLE FOR PDF DOWNLOAD
Join the many who have downloaded the 'The Words of Jesus'. I am sure you will be blessed by it, as I have been.
One key element here is the setting out in chronological order (as far as it is possible to do so) our Lord's words drawn from all the Gospels, and the elimination of repetition between Gospels.
You may be surprised by the different perspective this presentation gives you both in understanding of His life and ministry, and in achieving a closer relationship with Him.

Download the free PDF here.....

DAVID'S DOODLINGS
LEADERSHIP
156. In God, being led to lead is a calling. Leading when not led, guarantees an appalling mauling!

157. A Christian leader is but an ordinary person called to an extraordinary task. Both leaders and the led need to be reminded of this!

158. Worldly leadership builds up self, but godly leadership builds up others.

159. In God, understanding and sharing vulnerabilities is a sign of maturity and success, not an acknowledgement of failure.

160. In God, if you're not led to lead, you'll be bled to death.

161. To lead or be led? The difference is 'a' for attitude!

162. Only God has the required glue to attach 'super' to 'natural'.

372. To be a leader in the world is difficult, in the church, impossible. However, with God's help, we can do the impossible.

373. God loves obedient leaders.

374. Leaders are not God - for only God is perfect.

375. Our leaders are not God substitutes. They too, make mistakes, just as we do.

376. Truly godly leaders are more precious than diamonds - and equally hard to find.

377. The Bible tells us that there is only one God. Some leaders need to be reminded of this fact.
Many more at.....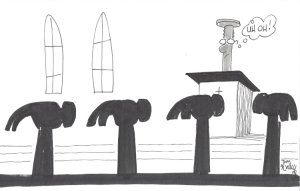 CARTOONS FROM TOON FEVER
Visit the Toon Fever website for more cartoon fun..... http://www.toonfever.com
Check it out at...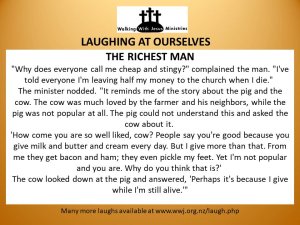 'LAUGHING AT OURSELVES
Another laugh or three for you today
Many more on our website below. Also many, may, many more under these categories on our website, wwj,org,nz Look under the heading MAINLY LAUGHS. Choose from.....

THIS WEEKS TUESDAY TEACHING.....
THIS WEEK: A REVELATION OF..... 3 KINGDOM AGES
Very often we get trapped, by taking for granted what we superficially see. So it was for me with the Bible. I saw the Old Testament and the New. "Well, that must be it," I thought. The Old Covenant followed by the New. It's simple, it's obvious, but it doesn't fit in with God's pattern, as I understand it.
For those who have read other of my writings will know that God works in threes. As He manifests Himself in three ways, Father, Son and Holy Spirit, (exactly how depends on whether you are a Oneness, Two-ness or Trinitarian believer!) so He normally operates in patterns of three in His dealings with us, His people. Therefore I have always had a difficulty accepting the two Testaments as reflecting God's pattern as such.
One day however, the Lord showed me that the Old Testament is not really a single entity, but can be split into two at an unexpected but logical place, as we will see shortly.
Today, as I was reading the Word, He started to show me many patterns reflecting the development of His kingdom through these three stages of His Word. It is helping me understand the whole in a way that I have not appreciated previously.
So let's embark on a journey together and see what we can find out about what God has done, what He is doing, and what He will do in the future. Each step forms a logical progression in His plan that has been in existence from before time began.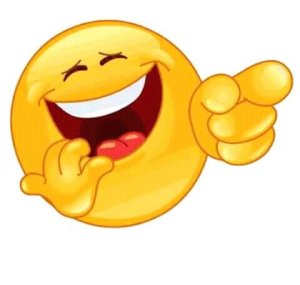 LAUGHING AT OURSELVES
***Blessed are those who can laugh at themselves for they shall never cease to be amused***
359. The Guest
"There will be a meeting of the Board immediately after the service," announced the pastor. After the close of the service, the group gathered at the back of the auditorium for the announced meeting. But there was a stranger in their midst. He was a visitor who had never attended their church before. "My friend," asked the pastor, did you understand that this is a meeting of the Board?" "Yes," said the visitor, "and after that sermon, I'm about as bored as you can get!"
360. Unmerited Favour
A preacher phoned the city's newspaper. "Thank you very much," said he, "for the error you made when you announced my sermon topic for last Sunday. The topic I sent you was 'What Jesus Saw in A Publican.' You printed it as 'What Jesus Saw in a Republican' I had the biggest crowd of the year!"
361. A Minister Learns from a Student
A minister was chatting with a University student about the doctoral paper he was preparing. Through reading and exacting studies with many patients, the student was prepared to report that the type of conversation that went on in the operating room had a definite impact on the recovery rate of surgical patients.
The minister was especially interested in the finding that even though a patient under anaesthesia was totally "out of it", in a comatose like condition, positive conversation by doctors and other attendants had a very beneficial affect on the patient. As the pastor listened to this revelation, his face suddenly lit up, and he said, "At last I've found some hope for the people who attend the Sunday morning church service."
QWIK QWIP: "It is far more impressive when others discover your good qualities without your help."
Download the book 'Laughing At Ourselves' in PDF format at LAUGHING AT OURSELVES One of the most comprehensive sources of Christian Humour on the Net with 800 sermon fillers for your entertainment and use at ..... https://www.wwj.org.nz/content/wwj18p47.pdf
Or read even more online at.....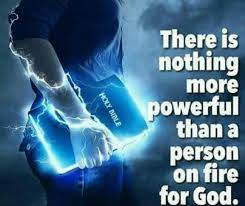 A DAVID MUSING
The weather is getting colder here in New Zealand, as we wait to go back to the warmer climes of Kenya.
I don't like cold! So am doing it hard with several layers of clothes on!
Warm is comfortable, but I prefer hot.
Hence Kenya is a big attraction for me.
Jesus said that we must either be cold towards Him, or hot. Lukewarm, although very comfortable sadly is the way many Christians are today. For we have so many distractions that on the surface look more attractive than making time to read His Word, pray to Him, and listen to Him, seeking to understand His will for us individually.
And the result?
Jesus will spit us out of His mouth!
Wow! That is harsh! But it is the truth.
The decision is ours.
Until next time
His servant and yours
David Tait

Visit us here.....
CHANGING YOUR EMAIL ADDRESS? NEWSLETTER STOPS COMING?
Each week we can lose up to 2% of our readers when they change email addresses without letting us know. Or sometimes, by your server acting strangely and just cutting us off! If you are about to change your address, please advise us of both your old and new addresses here at
enquiries@wwj.org.nz and we will happily change our records to ensure ongoing delivery. Thanks.

Please also keep our address in your address book, as sometimes servers will automatically delete your address if there is even a one off problem in delivery. If your newsletter doesn't arrive, please let us know and we will reinstate you.
REPRODUCTION OF NEWSLETTER CONTENT
Most weeks we get enquiries about reproducing, in electronic or print form, articles contained in 'PGIM!' We welcome and encourage you to utilize this material. Freely received, freely given. We would ask though, that the source be acknowledged as an encouragement to others to subscribe to this newsletter also.
LINKS
If you would like to link your web site to ours, and ours to yours, please advise us on
links@wwj.org.nz
ABOUT US
WALKING WITH JESUS MINISTRIES is a non-profit, non-denominational, Bible based ministry located in Hastings, New Zealand. A ministry dedicated to developing discipleship, fostering unity amongst God's people to achieve the Great Commission, and in doing so, preparing for Christ's return. It is securely based upon the foundational principles of the Apostles Creed while recognising the wide and rich diversity of beliefs amongst Christians in other areas. In accordance with the Lord's direction, materials produced by the ministry are available, free of charge, to genuine enquirers upon request. The ministry is solely funded by donations, as the Lord provides. A list of materials available (plus some fun!) is obtainable and freely downloadable from our website
wwj.org.nz or by contacting us as follows.

Walking With Jesus Ministries
P O Box 2
Webuye 50205
Kenya

Email: enquiries@wwj.org.nz
Web: wwj.org.nz

Our role is to bless and encourage those in ministry while promoting co-operation and unity of direction amongst the body of Christ, as emphasised 3 times by Jesus in His longest prayer, immediately prior to His arrest and crucifixion. "... so that they may be one as we are one." (John 17:12, 21, 23-4) Our website is currently being developed to encourage your participation one with another, to share resources, and to enable you to promote events and items of interest to the body as a whole - and have a smile while doing it!

For comments upon and contributions to this service, please contact
david@wwj.org.nz
SUBSCRIPTION MANAGEMENT
We would encourage you to share this free service with your friends in ministry. To subscribe yourself please email pgim-on@wwj.org.nz.
If your name has been referred to us by a friend or supporting Ministry or has been obtained from a public Christian Directory or Website, it isn't our wish to burden you with information in which you aren't interested. To remove yourself from this list, please email pgim-off@wwj.org.nz.