A Weekly World Wide Word of Encouragement to those in the Ministry
PRAISE GOD IT'S MONDAY!
A WEEKLY 'WWW (world-wide word) OF ENCOURAGEMENT'
TO THOSE IN MINISTRY
A FREE service, currently connecting with Christian leaders from 3,000 denominations and ministries, in 70 countries.

Issue No: 1020 Published: 03 May 2021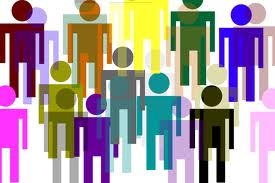 THINKING GREEK OR HEBREW
WHO DOES IT?

Greek (Western) In the Western church the leadership pronounce, while the people, simply receive.

The pastor prepares, preaches and teaches, prayers come from the front (often a mini sermon couched in prayer type language) to which the people are encouraged to agree. Very often too, worship teams dominate praise and worship.

We are a leadership driven church. We pay the pastor to 'do the religious stuff of life' on our behalf! And usually, lot's more beside! Ask any pastor! Or pastor's wife! As people, so busy living life in an increasingly frantic world, we separate the 'spiritual' from our everyday life and delegate our responsibility to paid staff. Then we turn up on Sunday for an hour or so to hear how the pastor has been looking after us during the week! If we are not happy that they have done enough, we move to another church! (OK, maybe a slight exaggeration, but I trust it makes a point!)

Eastern (Hebrew) In the Eastern way of thinking, spirituality is an all embracing part of the life of both the individual and the community.

The Jewish (and Muslim) emphasis is on personal prayer in a collective situation. The reason for praying at a number of specified times during the day reminds people to pray often, as an integral part of day to day activities, and to get all the community praying together as one. Prayers are both short and frequent.

This community principle is seen in the prayer that Jesus taught His disciples to pray, which today, we call the Lord's Prayer.

9 "This, then, is how you should pray: "'Our Father in heaven, hallowed be your name, (Matthew 6:9)

As you can see, we are taught to pray the plural 'our' rather than the singular 'my', which would be more appropriate in a Western context.

This communal principle is reiterated many times throughout both the Old Testament and the New.

In the Old.....

16 But you are our Father, though Abraham does not know us or Israel acknowledge us; you, O LORD, are our Father, our Redeemer from of old is your name. (Isaiah 63:16)

..... and in the New. Paul, in his introduction to the Roman church, took this communal approach also.....

7 To all in Rome who are loved by God and called to be saints: Grace and peace to you from God our Father and from the Lord Jesus Christ. (Romans 1:7)

A further prayer difference in Eastern culture is the time spent in thanksgiving for what the Lord has done for the community, in doing so, encouraging all that His presence will be with them now. For instance, when the army was going out to war.....

When you go to war against your enemies and see horses and chariots and an army greater than yours, do not be afraid of them, because the LORD your God, who brought you up out of Egypt, will be with you. (Deuteronomy 20:1)

The goodness of God to the community is seen as an encouragement of faith to the individual.

SOME SPIRITUAL IMPLICATIONS FOR TODAY
1. We must learn that our spiritual and daily lives are one and cannot be divided.

2. We must stop delegating responsibility for our spiritual lives to others, paid or unpaid, professional or otherwise. We are responsible for our own ongoing salvation.

3. Understand that we are a part of a broader community of believers.

4. Learn to pray frequently as part of a community.

5. Learn to put the needs of our family in God above our own.
(Continues next week)
Acknowledgements: http://www.followtherabbi.com and http://hethathasanear.com and http://www.wildbranch.org
See more about us at.....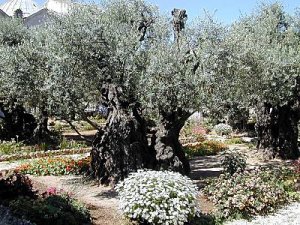 FROM THE WORD
THE WORDS OF JESUS
May we hear what the Lord is saying to us.....
On the Mount of Olives (John:15:1 – 16:33)
The farewell discourse.
The Vine.
"I am the true vine, and my Father is the gardener. He cuts off every one of my branches that doesn't bear fruit. He prunes every branch that bears fruit so it can bear even more. You are already pruned and made clean through what I've told you. Remain in me, and I will remain in you. Just as a branch cannot produce fruit unless it remains part of the vine, so it is for you: you cannot bear fruit unless you remain in me. I'm the vine, you're the branches. Those who remain in me, and I in them, will produce much fruit—for apart from me you can't do anything. Anyone who doesn't remain in me is like a branch that is thrown out and dries up. Such branches are gathered together, thrown into the fire and burned. If you remain in me, and my words remain in you, then you can ask for whatever you want, and it will be given you. My Father is glorified as you produce much fruit, proving you are my disciples.
"As the Father loved me, so I have loved you. Remain in my love. If you do what I say, you will remain in my love, just as I do what my Father says and remain in his love. I've explained this to you so that my joy may be in you and that your joy may be complete.
"This is my command: love one another as I have loved you. There is no greater love than to give your life for your friends. You're my friends if you do what I tell you. I don't call you servants any longer, for servants are not taken into their master's confidence. I call you friends, for everything my Father told me I've explained to you. You didn't choose me, I chose you. I have given you the responsibility to go and produce lasting fruit. So the Father will give you whatever you ask in my name. This is my command to you: love one another.
World hates the disciples.
"If the world hates you, remember that it hated me before it hated you. If you were part of this world, it would love you as its own. But you're not part of the world, and I chose you out of the world—that's why the world hates you.
"Remember what I told you: servants aren't more important than their master. If they persecuted me, they will persecute you too. If they did what I told them, they will do what you tell them too. But everything they do to you will be because of me, for they don't know the One who sent me. If I hadn't come and spoken to them, they wouldn't be guilty of sin—but now they have no excuse for their sin. Anyone who hates me hates my Father as well. If I had not given them such a demonstration through things that no one had ever done before, they wouldn't be guilty of sin, but despite seeing all this they hated both me and my Father. But this just fulfilled what Scripture says, "They hated me for no reason at all."
"But I will send you the Comforter from the Father. When he comes, he will give evidence about me. He is the Spirit of truth who comes from the Father. You will also give evidence about me because you were with me from the beginning.
"I've told you this so you won't give up your trust in me. They will expel you from the synagogues—in fact the time is coming when those who kill you will think they are doing God a service. They'll do this because they have never known the Father or me. I've told you this so that when these things happen, you'll remember what I told you. I didn't need to tell you this right at the beginning because I was going to be with you.
The Holy Spirit's work.
But now I'm going to the one who sent me, and yet not one of you is asking me, "Where are you going?" Of course, now that I've told you, you're full of grief.
"But I'm telling you the truth: it's better for you that I go away, for if I don't the Comforter won't come to you. If I go away, I will send him to you. When he comes, he will convince those in the world that they have wrong ideas regarding sin, what's right, and judgment: Sin, for they don't trust in me. 10What is right, for I'm going to the Father and you won't see me any longer. Judgement, for the ruler of this world has been condemned.
"There's much more I want to explain to you, but you couldn't stand it now. However, when the Spirit of truth comes, he will teach you the whole truth. He doesn't speak for himself, but he only says what he hears, and he will tell you what's going to happen. He brings me glory for he teaches you whatever he receives from me. All that belongs to the Father is mine. This is why I said that the Spirit teaches you whatever he receives from me. In a little while you won't see me anymore, but then a little while after that you will see me."
From grief to joy.
"Are you wondering about my comment, 'In a little while you won't see me, but a little while after that you will see me'? I tell you the truth, you will weep and mourn, but the world will rejoice. You will grieve, but your grief will turn into joy. A woman in labor suffers pain because her time has come, but once the baby is born, she forgets the agony because of the joy that a child has been brought into the world. "Yes, you're grieving now, but I will see you again; and you will rejoice, and no one can take away your joy.
"When that time comes you won't need to ask me for anything. I tell you the truth, the Father will give you whatever you ask in my name. Until now you haven't asked for anything in my name, so ask and you shall receive, and your happiness will be complete. I've been talking to you using picture language. But soon I won't use such picture language any more when I speak to you. Instead I'll explain the Father to you very plainly. "At that time you will ask in my name. I'm not saying to you that I will plead with the Father on your behalf, for the Father himself loves you—because you love me and believe that I came from God. I left the Father and came into the world; now I leave the world and return to my Father.
The disciples now understood.
"Are you really convinced now?" "The time is coming—in fact it's just about to happen—when you will be scattered, each of you to your own homes, leaving me all alone. But I'm not really alone, for the Father is with me. I've told you all this so that you may have peace because you are one with me. You will suffer in this world, but be brave—I have defeated the world!"
(Continued next week)
Download the complete 'Words of Jesus' here.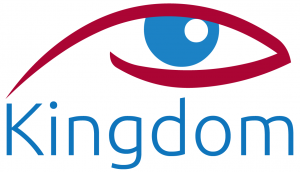 OUR AFRICAN EXPERIENCE
FOR MORE DETAILED AND REGULAR UPDATES, VISIT OUR FACEBOOK PAGE
AN EYE 4 Africa - https://www.facebook.com/aneye4africa/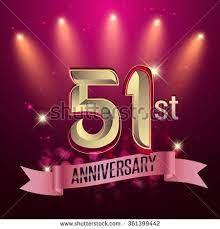 TAKE A BREAK
While we are sorting out the major problem that arose this week.
Your prayers would be appreciated.
Thank You
David and Kathy
PS: Today, Sunday 2 May is our 51st Wedding Anniversary! Where does the time go!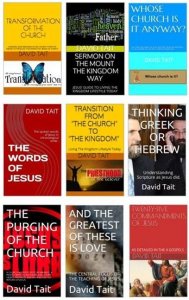 ***NOW***NINE BOOKS ARE AVAILABLE ON AMAZON!!!
9 BOOKS are now available on Amazon (Kindle)!

All are available worldwide for electronic download on Amazon (Kindle) for $US0.99c . Unfortunately there has to be a charge in order to list.

Your support would be appreciated and they could well change your life!

They are all found at this link.....
http://www.amazon.com/s/ref=nb_sb_noss?url=search-alias%3Daps&field-keywords=david+tait+books/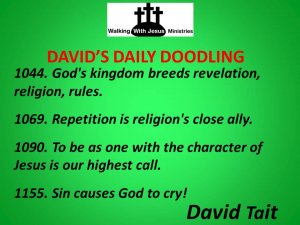 ***DAILY EZINE!*** 'DAVID'S DAILY DOODLINGS' Subscribe Today
Receive one of David's sayings in your mailbox each day to inspire, challenge or maybe, amuse. To register today, go down to the bottom of the page link below, click on the subscribe link dd-on@wwj.org.nz (or paste the address in an email yourself and send) Then it's done! If you have an Irish heritage, you will love the background coloring!
Subscription and back issue link is.....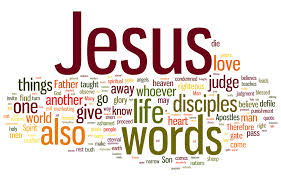 'THE WORDS OF JESUS' REMAIN AVAILABLE FOR PDF DOWNLOAD
Join the many who have downloaded the 'The Words of Jesus'. I am sure you will be blessed by it, as I have been.

One key element here is the setting out in chronological order (as far as it is possible to do so) our Lord's words drawn from all the Gospels, and the elimination of repetition between Gospels.

You may be surprised by the different perspective this presentation gives you both in understanding of His life and ministry, and in achieving a closer relationship with Him.

Download the free PDF here.....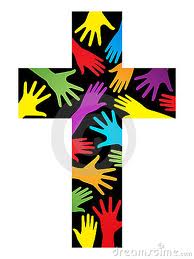 DAVID'S DOODLINGS
213. United we stand, divided... God will wait upon another generation.
401. Unity in Christ is so close to God's heart but so far away from ours!
402. Why do we keep asking God for more strength, when He has already given us the answer - unity!
403. We keep looking for the unity of one world government to arise in the nations, but constantly fail to seek it in the church.
404. The Godhead is the ultimate example of how a many faceted Church is to become united as one.
996. Unity cannot be imposed from without, but needs to grow from within.
997. True unity is birthed in the Spirit, not imposed through a structure.
998. Unity develops in times of oppression. Bring on oppression Lord!
999. Satan divides, the Spirit unites. Who is winning the battle of your life?
Please feel free to quote these quotes. Acknowledgment of David Tait as the author would be appreciated. There are now over 1300 David sayings for you to view at ...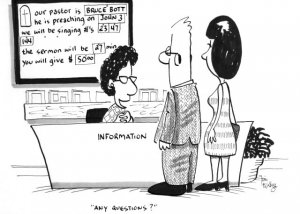 CARTOONS FROM TOON FEVER
Visit the Toon Fever website for more cartoon fun..... http://www.toonfever.com
Check it out at...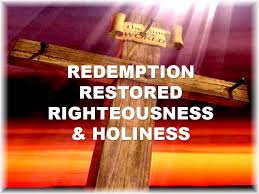 TUESDAY TEACHINGS
THIS WEEK:GOD AND MAN continues.....
as we look some more at attaining holiness.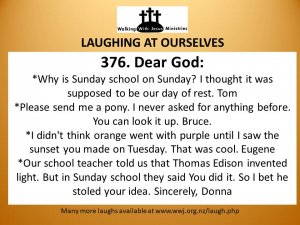 *** ANOTHER DAILY EZINE FROM WWJ!*** 'LAUGHING AT OURSELVES' Subscribe Today
As Christians, if we can't laugh at ourselves, others will! A fun way to start your day. To register today, go down to the bottom of the page link below, click on the subscribe link lao--on@wwj.org.nz (or paste the address in an email yourself and send) Then it's done!
https://www.wwj.org.nz/laughing-at-ourselves-ezine

LAUGHING AT OURSELVES
***Blessed are those who can laugh at themselves for they shall never cease to be amused***
*** Those who can't laugh at themselves leave the job to others. ***
2. Healthy Lessons?
Two fellows died at ripe old ages and went on to Heaven. It was, of course, the most beautiful, wonderful place imaginable.
One of them, eyes misting with tears, remarked to the other, "Isn't this marvelous?"
His friend replied. "Yes! And to think we could have gotten here so much sooner if we hadn't eaten all that oat bran!"
43. Prophetic? A True Story
My appointment as pastor coincided with the church's appeal for aid for victims of a hurricane.
Unfortunately, on my first Sunday in the parish, the centre page of the church bulletin was accidentally omitted. So members of the congregation read from the bottom of the second page to the top of the last page: "Welcome to the Rev. Andrew Jensen and his family... the worst disaster to hit the area in this century. The full extent of the tragedy is not yet known."
44. Covering the Bases.....
A five-year-old girl who was squirting passersby with a garden hose became furious when her father rushed out and took the hose away.
Kicking and screaming as he carried her into the house, she yelled out, "I'm going to tell Jesus and God and Santa Claus on you!"
QWIK QWIP: "A friend is someone who reaches for your hand but touches your heart."
Download the book 'Laughing At Ourselves' in PDF format at LAUGHING AT OURSELVES One of the most comprehensive sources of Christian Humour on the Net with 800 sermon fillers for your entertainment and use at ..... https://www.wwj.org.nz/content/wwj18p47.pdf
Or read even more online at.....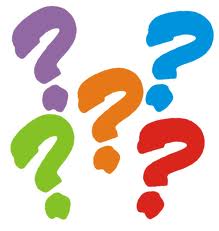 A DAVID MUSING
When, out of the blue, a disaster hits, what will we do?
Get mad, give up, or go to God.?
Most of get mad and give up!
A true disciple takes the problem to God and seeks His answer.
Here at our hospital in Kenya, we faced a devestating issue on Friday.
God says that together we wll work it out.
I trust Him.
How about you, in your life challenges?
Until next time.....
MAY GOD BLESS YOU AND YOU BLESS GOD
His servant and yours
David Tait

Visit us here.....
CHANGING YOUR EMAIL ADDRESS? NEWSLETTER STOPS COMING?
Each week we can lose up to 2% of our readers when they change email addresses without letting us know. Or sometimes, by your server acting strangely and just cutting us off! If you are about to change your address, please advise us of both your old and new addresses here at
enquiries@wwj.org.nz
and we will happily change our records to ensure ongoing delivery. Thanks.
Please also keep our address in your address book, as sometimes servers will automatically delete your address if there is even a one off problem in delivery. If your newsletter doesn't arrive, please let us know and we will reinstate you.
REPRODUCTION OF NEWSLETTER CONTENT
Most weeks we get enquiries about reproducing, in electronic or print form, articles contained in 'PGIM!' We welcome and encourage you to utilize this material. Freely received, freely given. We would ask though, that the source be acknowledged as an encouragement to others to subscribe to this newsletter also.
LINKS
If you would like to link your web site to ours, and ours to yours, please advise us on
links@wwj.org.nz
ABOUT US
WALKING WITH JESUS MINISTRIES is a non-profit, non-denominational, Bible based ministry located in Hastings, New Zealand. A ministry dedicated to developing discipleship, fostering unity amongst God's people to achieve the Great Commission, and in doing so, preparing for Christ's return. It is securely based upon the foundational principles of the Apostles Creed while recognising the wide and rich diversity of beliefs amongst Christians in other areas. In accordance with the Lord's direction, materials produced by the ministry are available, free of charge, to genuine enquirers upon request. The ministry is solely funded by donations, as the Lord provides. A list of materials available (plus some fun!) is obtainable and freely downloadable from our website
wwj.org.nz or by contacting us as follows.

Walking With Jesus Ministries
P O Box 2
Webye 50205
Kenya

Email: enquiries@wwj.org.nz
Web: wwj.org.nz

Our role is to bless and encourage those in ministry while promoting co-operation and unity of direction amongst the body of Christ, as emphasised 3 times by Jesus in His longest prayer, immediately prior to His arrest and crucifixion. "... so that they may be one as we are one." (John 17:12, 21, 23-4) Our website is currently being developed to encourage your participation one with another, to share resources, and to enable you to promote events and items of interest to the body as a whole - and have a smile while doing it!

For comments upon and contributions to this service, please contact
david@wwj.org.nz
SUBSCRIPTION MANAGEMENT
We would encourage you to share this free service with your friends in ministry. To subscribe yourself please email pgim-on@wwj.org.nz.
If your name has been referred to us by a friend or supporting Ministry or has been obtained from a public Christian Directory or Website, it isn't our wish to burden you with information in which you aren't interested. To remove yourself from this list, please email pgim-off@wwj.org.nz.