A Weekly World Wide Word of Encouragement to those in the Ministry
PRAISE GOD IT'S MONDAY!
A WEEKLY 'WWW (world-wide word) OF ENCOURAGEMENT'
TO THOSE IN MINISTRY
A FREE service, currently connecting with Christian leaders from 3,000 denominations and ministries, in 70 countries.

Issue No: 862 Published: 30 Apr 2018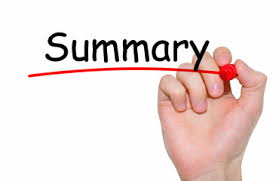 WHOSE CHURCH IS IT ANYWAY? Part 41
GOD'S CALL TO TODAY'S CHURCH
A SUMMARY
These principles are taken from the publication A REVELATION OF……. GOD'S CALL TO HIS CHURCH - A call for change. The full teaching is available on the website www.wwj.org.nz

A summary of the changes required for the church to become the united bride of Christ follows.....

1: FROM MARTHA TO MARY
God is calling out to Himself today a 'Mary church'. A generation of people fully sold out to Jesus. A generation prepared to lay down everything for their Saviour and Lord. It is this Mary generation that will arise from the depths of criticism and ridicule within the church to usher in the return of the Lord.

DAVID'S DOUBTS "Maybe God, we can organise a seminar then, on how to become a Mary?" "No David, for I am roaming the earth searching out those whose hearts are truly towards me. Seek me with all your hearts, my sons and my daughters, as did Mary. Then I can, and will, use you to change the world."

2: FROM A GREEK TO A HEBREW ORIENTATION
God is calling out to Himself today a 'church of 'Christ-like disciples', imitating Jesus. A church based not on intellectualism and men's wisdom, but God's power! This is the church God is calling us to today. A church operating in the image and ways of Jesus!

DAVID'S DOUBTS: "You mean God, I am to be like you 24/7, not just 1/168!" "Yes David" "Okay Lord, I hear you, believe you, and will do my best to be as Jesus was - but without the beard, please, for mine is so wispy!"

3: FROM REVIVAL TO HABITATION
God is calling out to Himself today a people prepared to allow the Holy Spirit to inhabit and change their lives on an ongoing basis, establishing His spiritual kingdom within, preparing for the glorious day when He returns to establish His physical kingdom in which to rule and reign with His overcoming disciples for 1000 years.

DAVID'S DOUBTS: "But Lord, it is so much easier to stay as I am! I am comfortable with me!" "But David, are you like me then?" "Ah, well Lord...... no! Okay Lord, I take the hint!"

4: FROM KINGSHIP TO SERVANTHOOD
God is calling out to Himself a servant church, one prepared
to sacrifice everything for Him, as did His Son, Jesus, continuing to serve, no matter what the cost to pride, ego, comfort, to our very life.

DAVID'S DOUBTS: "But God, it would be nice to be appreciated - sometimes!" "You are by me all the time, my son." "Thank you Lord!"

5: FROM RECEIVING TO GIVING
God is calling out to Himself today a people who are prepared to give our whole life to Jesus, as Jesus did for us.

DAVID'S DOUBTS: "But God, I need an aeroplane to be efficient for you!" "If it is that critical David, I will get you there - my way!" "Okay God..."

6: FROM SONG TO HEART WORSHIP
God is calling out to Himself today a people who will worship Him with their whole life and being. Others should be able to see that we are sold out to Jesus in both word and action. Challenging? Yes! But the people God is seeking today.

"But God, surely Sunday is enough?" "But you want Me to be with you 24/7, don't you?" "Okay God, I get it!"

7: TO CHANGE FOCUS FROM US TO HIM
God is calling out to Himself today a church fully focused upon Him, prepared to be changed into His image, no matter what sacrifice this requires.

DAVID'S DOUBTS: "But God, if we don't be user friendly, people will get upset and not come." "Why not try being friendly to Me, and see what I will do." "Okay, God - it is Your church, after all."

8: FROM NUMBERS TO DISCIPLESHIP
God is calling all believers to grow into disciples. Pastors, leaders, your shepherding role is to encourage your people to open their door fully to Jesus.

DAVID'S DOUBTS: "But God, if I have a big church it will glorify you - and pay my salary!" "Who will it glorify David?" "OK God. Me really! I understand now. Forgive me Lord."

9: FROM BUILDINGS TO COMMUNITY
God is calling His people out of buildings and back into the community. May we not be beguiled into believing that God lives in buildings of brick, stone or wood, irrespective of how beautiful, serene or peaceful they may be to our eyes. Instead, let us seek to instil the truths of Jesus into the hearts of men and women, where the real church, God's kingdom, is found.

DAVID'S DOUBTS: "But God, if I have a big building, many will be attracted to You." "To me - or to you?" "OK God, I understand."

10: FROM SERVING PROGRAMMES TO MEETING INDIVIDUAL NEEDS
God is calling His people to become personally involved in meeting individual needs within the community. Of course we need to co-operate, helping and encouraging one another, but the extension of God's kingdom depends upon you, and upon me, doing the work. This will not happen through reliance upon man generated programmes that have worked somewhere else. Yes, God is calling on you and on me individually, to be the light of Jesus to a lost world.

DAVID'S DOUBTS: "But God, this latest programme is sure to work! It increased XYZ Church 100 fold! And they have told me how to do it!" "David, why not try following my instructions, and be as Jesus to your neighbours." "Okay God, but it's hard!" "But not when I am with you, my son."

11: FROM PRIESTLY FOCUS TO PERSONAL INVOLVEMENT
God is calling all His people to become personally involved in the ministry of the kingdom, a people willing to work for Jesus in the way the Lord has shown them to do. It is a more difficult road for the leadership, but the truth is, we are to be like Jesus and act as He acted.

DAVID'S DOUBTS: But God, how can I fulfil MY vision if I have no flock to help me, for surely my vision is their vision!" "David, my son, serve your people and give your life up for them, as Jesus did." "But God... OK God!"

12: FROM MATERIALISM TO SPIRITUALITY
God is calling His people to change focus from the material to the spiritual. There will come a time when the physical and the spiritual will be reunited as it was in the Garden before Adam and Eve sinned. But that is another story, one dependent upon the spiritual development of our character to become like Jesus.

DAVID'S DECLARATION: "This time, God, I understand. For I have been a millionaire twice and bankrupt twice and know in which state I come closer to you. And recently, you called on us to give away our protective 'nest-egg', Lord. I am learning not to worry about tomorrow - well, most of the time!"

ARE WE UP TO THE CHALLENGE?
(Continued next week)
Find out more about us here.....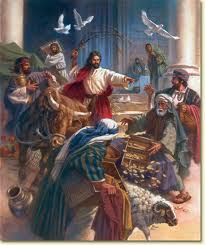 FROM THE WORD
THE WORDS OF JESUS
May we hear what the Lord is saying to us.....
Jesus Clearing the Temple (John 2:12-25)
Overturning the tables and driving people out with a whip. Talking to the dove sellers.
"Take these things out of here! Don't turn my Father's house into a market!"
Then when His authority was questioned by the leaders and a miracle asked for.
"Destroy this Temple, and in three days I'll raise it up!"
Jesus Meets Nicodemus at Night (John 3:1-21)
The Jewish teacher.
"I tell you the truth," Jesus replied, "Unless you are reborn, you can't experience God's kingdom."
Nicodemus asked how?
"I tell you the truth, you can't enter God's kingdom unless you are born of water and the Spirit," "What's born of the flesh is flesh, and what's born of the Spirit is Spirit. Don't be surprised at my telling you, 'You must be reborn.' The wind blows wherever it wants, and just as you hear the sound it makes, but know where it's coming from or where it's going, that's how it is for everyone who is born of the spirit."
"You're a famous teacher in Israel, and yet you don't understand such things?" "I tell you the truth, we speak of what we know and give evidence regarding what we have seen, but you refuse to accept our testimony. If you don't trust what I say when I tell you about earthly things, how would you ever trust what I say if I were to tell you about heavenly things? No one has gone up to heaven, but the Son of man came down from heaven. Just as Moses lifted up the serpent in the desert, so the Son of man must be lifted up, that everyone who trusts in him will have eternal life.
"For God loved the world, and this is how: he gave his one and only Son, so that everyone who trusts in him shouldn't die, but have eternal life. God didn't send the Son into the world to condemn the world, but to save the world through him. Those who trust in him are not condemned, while those who don't trust in him are condemned already because they didn't trust in the one and only Son of God. This is how the decision is made: the light came to the world, but people loved the darkness rather than the light, for their actions were evil. All those who do evil hate the light and don't come into the light, because they don't want their actions to be exposed. But those who do good come into the light, so that what God accomplishes in them can be revealed."
Jesus Begins to Preach in Capernaum(Matthew 4:12-17, Mark 1:14-15)
Giving the message of salvation after the arrest of John the Baptist.
"The time predicted has come," "God's kingdom is near. Repent and believe in the good news."
(Continued next week)
You can download the complete 'Words of Jesus' here.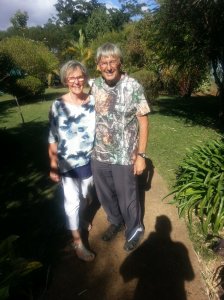 OUR AFRICAN EXPERIENCE
FOR MORE DETALED AND REGULAR UPDATES, VISIT OUR FACEBOOK PAGE
AN EYE 4 Africa - https://www.facebook.com/aneye4africa/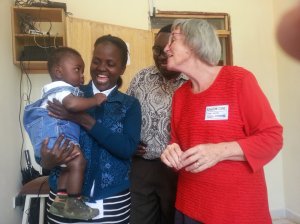 KATHY IS BACK!
But she nearly had to make a deviation to Court and Police cells for the night for not wearing her seat belt in the rear of the car bringing her home! She was not happy with the Policeman! But here is the proof she made it!
Seen here with our Receptionist Pamela and her 6 month old baby, plus John, our Eye Clinic man on a Saturday.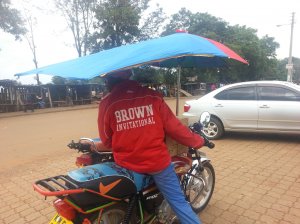 TRAVELLED ON LUXURY!
1. Came back from town after getting a shave on this beautiful Borda Borda (motorbike)
Note the elongated umbrella to keep both driver and passenger dry! Also played music as we rode! African luxury.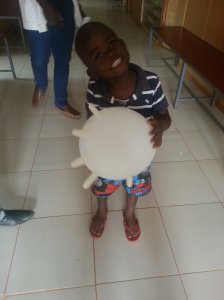 MAKE A BALLOON FROM?
A happy kid with a glove balloon. Wasn't so happy a couple of minutes later when he got an injection though!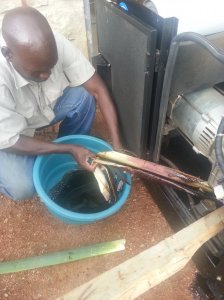 AFRICAN INGENUITY!
Time to do an oil change, plus oil, fuel and air filters on the generator. Has run a total of 377 hours as we no power connection yet. This week??? Always hopeful!
African ingenuity! A plant made funnel!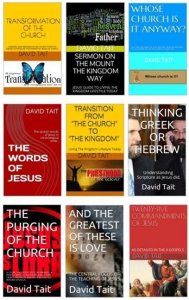 ***NOW***NINE BOOKS ARE AVAILABLE ON AMAZON!!!
9 BOOKS are now available on Amazon (Kindle)!

All are available worldwide for electronic download on Amazon (Kindle) for $US0.99c . Unfortunately there has to be a charge in order to list.

Your support would be appreciated and they could well change your life!

They are all found at this link.....
http://www.amazon.com/s/ref=nb_sb_noss?url=search-alias%3Daps&field-keywords=david+tait+books/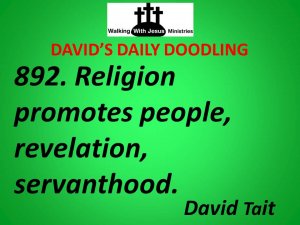 ***DAILY EZINE!*** 'DAVID'S DAILY DOODLINGS' Subscribe Today
Receive one of David's sayings in your mailbox each day to inspire, challenge or maybe, amuse. To register today, go down to the bottom of the page link below, click on the subscribe link dd-on@wwj.org.nz (or paste the address in an email yourself and send) Then it's done! If you have an Irish heritage, you will love the background coloring!
Subscription and back issue link is.....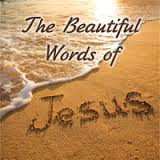 'THE WORDS OF JESUS' REMAIN AVAILABLE FOR PDF DOWNLOAD
Join the many who have downloaded the 'The Words of Jesus'. I am sure you will be blessed by it, as I have been.

One key element here is the setting out in chronological order (as far as it is possible to do so) our Lord's words drawn from all the Gospels, and the elimination of repetition between Gospels.

You may be surprised by the different perspective this presentation gives you both in understanding of His life and ministry, and in achieving a closer relationship with Him.

Download the free PDF here.....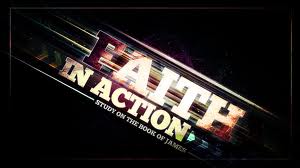 DAVID'S DOODLINGS
FAITH
153. FAITH is the ability to prevent the unknown affecting you.

154. ULTIMATE FEAR is the uncertainty of future hope when death threatens.

155. ULTIMATE FAITH is the certain hope of life after death.

254. You can't truly live by faith until you have nothing else to live on.

255. Our faith is like the air we breath. It is only the current breath that gives life.

256. As we build our faith, so faith builds in us.

257. Past faith is but a memory, future faith but a dream, but today's faith defines our relationship with God.

258. Our faith ebbs and flows as the tide, but God's faithfulness never wavers.

259. While yesterday's faith is but a memory, it provides the inspiration to reach higher today.

260. Funnily enough, faith to move mountains, is generally given to those first prepared to remove the mountain of rubbish from their own lives.
Please feel free to quote these quotes. Acknowledgement of David Tait as the author would be appreciated. There are now over 1300 David sayings for you to view at ...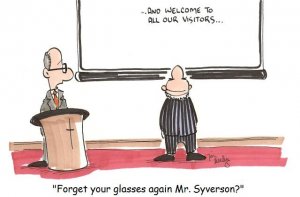 CARTOONS FROM TOON FEVER
Visit the Toon Fever website for more cartoon fun..... http://www.toonfever.com

Check it out at...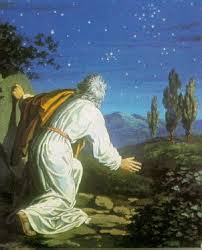 TUESDAY TEACHINGS
THIS WEEK: THE ABRAHAMIC COVENANT (Continued)
We conclude our look at the covenant that God made with Abraham, a covenant that set the foundations for the relationship we have with our Maker even today.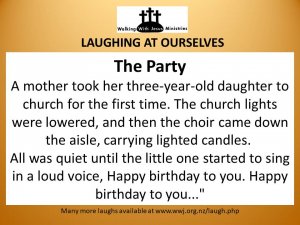 *** ANOTHER DAILY EZINE FROM WWJ!*** 'LAUGHING AT OURSELVES' Subscribe Today
As Christians, if we can't laugh at ourselves, others will! A fun way to start your day. To register today, go down to the bottom of the page link below, click on the subscribe link lao--on@wwj.org.nz (or paste the address in an email yourself and send) Then it's done!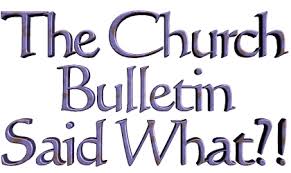 LAUGHING AT OURSELVES
***Blessed are those who can laugh at themselves for they shall never cease to be amused***
*** Those who can't laugh at themselves leave the job to others. ***
QWIK QWIP: "Having a spirit of non-forgiveness is like drinking poison - and waiting for the other person to die!"
135. Church Billboards
* Come work for the Lord. The work is hard, the hours are long and the pay is low. But the retirement benefits are out of this world!
* It is unlikely there'll be a reduction in the wages of sin.
* Forbidden fruit creates many jams.
* Try our Sundays. They are better than Baskin-Robbins.
* Searching for a new look? Have your faith lifted here.
* Have trouble sleeping? We have sermons-come hear one.
* People are like tea bags--you have to put them in hot water before you now how strong they are.
* Where will you be sitting in eternity - smoking or non-smoking?
QWIK QWIP: "The Ten Commandments aren't prefaced with "If you're in the mood." -Laura Schlessinger
136. Church Bulletin Bombs
Actual announcements from actual church bulletins:
1. Don't let worry kill you - let the church help.
2. Thursday night - Potluck supper. Prayer and medication to follow.
3. Remember in prayer the many who are sick of our church and community
4. Wednesday the ladies liturgy will meet. Mrs Johnson will sing "Put me in my little bed" accompanied by the pastor.
5. Thursday at 5:00pm there will be a meeting of the Little Mothers Club. All ladies wishing to be "Little Mothers" will meet with the Pastor in his study.
6. This being Easter Sunday, we will ask Mrs. Lewis to come forward and lay an egg on the altar.
7. Next Sunday a special collection will be taken to defray the cost of the new carpet. All those wishing to do something on the new carpet will come forward and do so.
8. A bean supper will be held on Tuesday evening in the church hall. Music will follow.
9. At the evening service tonight, the sermon topic will be "What is Hell?" Come early and listen to our choir practice.
10. The preacher will preach his farewell message, after which the choir will sing, "Break Forth With Joy."
11. During the absence of our pastor, we enjoyed the rare privilege of hearing a good sermon when A. B. Doe supplied our pulpit.
12. The church is glad to have with us today as our guest minister the Rev. John Green who has Mrs. Green with him. After the service we request that all remain in the sanctuary for the Hanging of the Greens.
13. The eighth graders will be presenting Shakespeare's "Hamlet" in the church basement on Friday at 7:00pm. The congregation is invited to attend this tragedy.
FREE DOWNLOAD: You can now download the book 'Laughing At Ourselves' in PDF format at LAUGHING AT OURSELVES One of the most comprehensive sources of Christian Humour on the Net with 800 sermon fillers for your entertainment and use at ..... https://www.wwj.org.nz/content/wwj18p47.pdf
Or read them all online at.....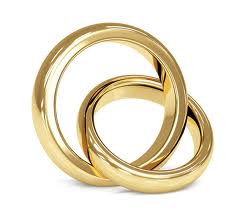 A DAVID MUSING
My darling wife Kathy arrived back from a month in New Zealand on Thursday.
While she was away we passed the 50th anniversary of when we met, and in a few days time, we will celebrate 48 years of marriage.
It is a long time, and seems even longer when you are away from each other.
I am so pleased she is back with me here in Kenya.
Being together so long you even start to become alike! (She is, of course, far more beautiful than me!)
When we truly walk with Jesus in an intimate way, we tend to grow like Him too. As the fruit of the Spirit develop in our lives, we are more able to reflect His light into the world around us.
How bright is your Jesus light today?
Until next week.......

MAY GOD BLESS YOU AND YOU BLESS GOD.


His servant and yours
David Tait

Visit us here.....
REPRODUCTION OF NEWSLETTER CONTENT
Most weeks we get enquiries about reproducing, in electronic or print form, articles contained in 'PGIM!' We welcome and encourage you to utilize this material. Freely received, freely given. We would ask though, that the source be acknowledged as an encouragement to others to subscribe to this newsletter also.
CHANGING YOUR EMAIL ADDRESS? NEWSLETTER STOPS COMING?
Each week we can lose up to 2% of our readers when they change email addresses without letting us know. Or sometimes, by your server acting strangely and just cutting us off! If you are about to change your address, please advise us of both your old and new addresses here at
enquiries@wwj.org.nz
and we will happily change our records to ensure ongoing delivery. Thanks.
Please also keep our address in your address book, as sometimes servers will automatically delete your address if there is even a one off problem in delivery. If your newsletter doesn't arrive, please let us know and we will reinstate you.
LINKS
If you would like to link your web site to ours, and ours to yours, please advise us on
links@wwj.org.nz
ABOUT US
WALKING WITH JESUS MINISTRIES is a non-profit, non-denominational, Bible based ministry located in Hastings, New Zealand. A ministry dedicated to developing discipleship, fostering unity amongst God's people to achieve the Great Commission, and in doing so, preparing for Christ's return. It is securely based upon the foundational principles of the Apostles Creed while recognising the wide and rich diversity of beliefs amongst Christians in other areas. In accordance with the Lord's direction, materials produced by the ministry are available, free of charge, to genuine enquirers upon request. The ministry is solely funded by donations, as the Lord provides. A list of materials available (plus some fun!) is obtainable and freely downloadable from our website
wwj.org.nz
or by contacting us as follows.
Walking With Jesus Ministries
7 Bull Street
Ahuriri
Napier
New Zealand
Phone: (06) 835 0567 International (+64) 6 835 0567
Email:
enquiries@wwj.org.nz
Web:
wwj.org.nz
Our role is to bless and encourage those in ministry while promoting co-operation and unity of direction amongst the body of Christ, as emphasised 3 times by Jesus in His longest prayer, immediately prior to His arrest and crucifixion. "... so that they may be one as we are one." (John 17:12, 21, 23-4) Our website is currently being developed to encourage your participation one with another, to share resources, and to enable you to promote events and items of interest to the body as a whole - and have a smile while doing it!
For comments upon and contributions to this service, please contact
david@wwj.org.nz
SUBSCRIPTION MANAGEMENT
We would encourage you to share this free service with your friends in ministry. To subscribe yourself please email pgim-on@wwj.org.nz.
If your name has been referred to us by a friend or supporting Ministry or has been obtained from a public Christian Directory or Website, it isn't our wish to burden you with information in which you aren't interested. To remove yourself from this list, please email pgim-off@wwj.org.nz.