A Weekly World Wide Word of Encouragement to those in the Ministry
PRAISE GOD IT'S MONDAY!
A WEEKLY 'WWW (world-wide word) OF ENCOURAGEMENT'
TO THOSE IN MINISTRY
A FREE service, currently connecting with Christian leaders from 3,000 denominations and ministries, in 70 countries.

Issue No: 863 Published: 07 May 2018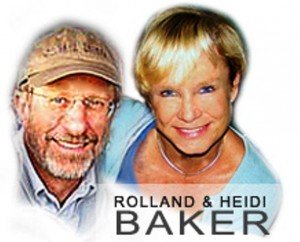 WHOSE CHURCH IS IT ANYWAY? Part 41
KINGDOM LIVING
THE TESTIMONY OF ROLAND & HEIDI BAKER
Originally from southern California, the Bakers spent 12 years ministering in Asia before studying for PhD's at Kings College, Cambridge, UK. In 1995 they set up a ministry to the poor and homeless in Mozambique, in southern Africa. I can attest to the reality of their testimony through the witness of my friends and theirs, Peter & Melodie Wheeler, who represent their ministry in South Africa. This is some of the Baker's story. Roland writes…..

Our years in Pemba have been tumultuous, intense, filled with demonic attacks, violence, threats, opposition from the government, discouragement, theft, loss, disappointments, failures, staff turnover, and the constant, unrelenting demands of extreme poverty and disease all around us.

It almost always seemed that our capabilities and resources were no match for the challenges we faced every day, resulting in a level of chaos and stress that literally threatened our health and lives. Intense witchcraft and a lack of exposure to familiar standards of right and wrong made our work in this very remote part of the world seem all the more impossible. Heidi and I remember many times when we did not know how we could continue, often wondering if we really had good, lasting fruit that was worth the sacrifice.

Relationship in the Kingdom of God
We are often asked what the overcoming key to our ministry and growth is. We don't think in terms of keys or secrets, but of the simplest truths of the gospel. We have learned by experience that there is no way forward when pressed to our extremities but to sacrifice ourselves at every turn for His sake, knowing nothing but Jesus and Him crucified. We must die to live. It is better to give than to receive, and better to love than to be loved. We cannot lose, because we have a perfect Saviour who is able to finish what He began in us, if we do not give up and throw away our faith.

In years past we did not think we could identify with Paul like this, but now we understand more of what he meant:
"We do not want you to be uninformed, brothers, about the hardships we suffered in the province of Asia. We were under great pressure, far beyond our ability to endure, so that we despaired even of life. Indeed, in our hearts we felt the sentence of death. But this happened that we might not rely on ourselves but on God, who raises the dead" (2 Corinthians 1:8–9).

Heidi and I get overwhelmed by our awareness that we are only jars of clay, very fragile and finite, capable of only giving out so much, and with very limited understanding and strength. But we have come to be encouraged by this very state of affairs, because God's power and glory will become obvious in our weakness:

"But we have this treasure in earthen vessels, that the surpassing greatness of the power may be of God and not from ourselves; we are afflicted in every way, but not crushed; perplexed, but not despairing; persecuted, but not forsaken; struck down, but not destroyed; always carrying about in the body the dying of Jesus, that the life of Jesus also may be manifested in our body" (2 Corinthians 4:7–10).
In Pemba we just started another three-month Bible school session with new student pastors from the bush, many of whom are barely aware of any Christian doctrine and still confused about so much. But three of them have already raised the dead and given their testimonies in class! The Holy Spirit is opening hearts and bringing in the harvest more than ever, in spite of our weaknesses. Our churches are monuments to the grace of God. We are asked how we keep them all together, organized and feeling like a unified family, but we can offer no adequate human explanation, in spite of all our efforts. We have learned that He is able to melt hearts and keep people connected in spirit by His own power, and build a hunger for the Saviour that conquers every obstacle. This is His revival, His church, His display of glory, and He qualifies us to do His work.

What motivates us to keep going? What puts energy into our spirits when we run out of answers and resources? How do we stay patient and upbeat when the outlook seems bleak, yet again? Where does our power to live, serve and give come from? The question is important, because missionaries do get tired, discouraged and down. Christians of all kinds run out of motivation, no matter how much they have. Leaders with huge responsibilities lose their peace and joy. Ministries become more like businesses, and preachers more like sales managers. But what makes the Kingdom run? What is the fuel that fires us effortlessly? What is the real thing?

Every day we find out more of the answers to these most fundamental questions, and every day we learn that what used to motivate us is no longer enough. We are going higher, pressing on to what lies ahead. We keep learning what Jesus is interested in, and lose interest in what we used to pursue. And we learn that unless Jesus is interested in what we are pursuing, the going gets tougher than we can bear.

But there is a secret place, a hiding place, a lower place, a holy place that exceeds our dreams. It is not found in anything external and impersonal. It is not found simply in activity, sacrifice and dedication. It is not found in goals, projects, productions and progress. It is not found in finances and growth. It may be missed entirely even when preaching, teaching, training and discipling. It may be forgotten completely when evangelizing and praying for the sick. The greatest and most powerful gifts don't necessarily contain it. Even ministry to the poor may become an impersonal effort that misses that greatest and most intensely motivating creation of God, that supreme display of His glory: relationship!
Love is a gift of relationship, not just self-sacrifice.
The secret place is not necessarily found in a prayer closet or a posture of soaking, or in battling for a just cause, or in a massive prayer and fasting effort. Even the most amazing miracles can leave us lonely and without relationship. We can run out of motivation advancing the noblest ideals and working at all levels to transform society. We can minister until we have no more strength, and still go home and lie in bed without the relationship for which our hearts are made.

Everything is okay with relationship. It is all that Jesus cares about, all that motivates Him. He could do many more amazing miracles and dazzle the world with His powers, but He is interested only in relationship. The entire creation, all the grandeur of the physical world, and all His works are designed to serve one thing: relationship. Revival has no content without it. Renewal and manifestations are pointless apart from it. Miracles only find their meaning in it. Joy is shallow and groundless unless rooted in it. Without relationship we are the living dead.

There is no pressure in genuine relationship. When it turns into work, it is gone and finished. It is effortless to maintain. It is not the goal of struggle, but the fire of life. It brings the utmost peace, and washes away all tension. It is the point of living, the substance of existence, the atmosphere of heaven. It motivates to heroic heights, bringing out our best. In relationship we know we are alive, we have arrived, we are satisfied. When we turn away from relationship to pursue anything else, we lose. We have no strength to give and love without it. It is a haven, a rock, a river of living water, the perfect source of motivation to keep going.

As our Perfect Savior, Jesus provides us with relationship. For this He died and rose again on our behalf. He provides not only His Word, His promises and His gifts, but also freely fills our lives with relationship in response to the desire He has put in our hearts. No guilt and condemnation can keep us from drinking in all the relationship with Him that we desire. Nothing in our past can block us. No attitudes in others can prevent us from tasting and seeing that He is good. And from this tree of life that is our Savior, we can branch out into more and more relationship with those all around us. He takes away our loneliness. In Him we end our search and find our destination.

So in this experience of revival in Africa, our values have been refined in the fires of pressure, opposition and disappointment. Thousands of churches and testimonies of supernatural power do not keep us motivated. Huge feeding projects are not enough for us. We need more of a goal than to target people groups and disciple followers. Education and development don't keep our hearts alive. Mobilizing world-wide support still falls short. Academic missiology lacks the energy that Africa needs.

No, our hearts must have perfect relationship, a perfect union between us and our Savior, in the Holy Spirit. We were never meant to be alone for a moment. Our whole motive is to live life and do everything together with our God, to take pleasure in His company always. Our power to live comes entirely from our satisfying relationship with Him, and to stay there is to stay in our own private revival that cannot be disturbed by anything else. Only when that relationship is golden, incandescent and pure enough do we have the power to delight in all that God has richly provided for us to enjoy.

Therefore in Him we do not pursue revival, but rather revival pursues us! Church growth and miracles pursue us. His presence pursues us. He Himself follows us, responds to us, and takes pleasure in making us happy, for we make Him happy. We care how He feels. We satisfy His longing. To stay close to Him is no effort, but a relief, a release, a door to freedom. To get a miracle is never the point, but in our relationship with Him miracles are a delight for Him to perform on our behalf. In fact, we cannot live without miracles, and in the normal Christian life we recognize that everything is a miracle, "for in him we live and move and have our being" (Acts 17:28).

Love in Jesus,
Rolland and Heidi Baker
(Continued next week)
Find out more about us here.....

FROM THE WORD
THE WORDS OF JESUS
May we hear what the Lord is saying to us.....
Jesus Talks With a Samaritan Woman (John 4:1-26)
At Jacob's well.
"Please could you give me a drink?"
"If you only recognized God's gift, and who is asking you, 'Please could you give me a drink?' you would have asked him and he would have given you the water of life."
"Everyone who drinks water from this well will become thirsty again. But those who drink the water I give won't ever be thirsty again. The water I give becomes a bubbling spring of water inside them, bringing them eternal life."
Upon requesting the water of life.
"Go and call your husband, and come back here,"
"You're right in saying you don't have a husband," Jesus told her. You've had five husbands, and the one you're living with now is not your husband. So what you say is true!"
About worshipping in Jerusalem.
"Believe me the time is coming when you won't worship the Father either on this mountain or in Jerusalem. You really don't know the God you're worshiping, while we worship the God we know, for salvation comes from the Jews. But the time is coming—and in fact it's here already—when true worshipers will worship the Father in spirit and in truth, for these are the kind of worshipers the Father wants. 24God is Spirit, so worshipers must worship in spirit and in truth."
Talking about the Messiah.
"I AM—the one who is speaking to you."
The Disciples Question Jesus (John 4:27-42)
About whether he has had food to eat.
"I have food to eat that you know nothing about."
"My food is to do the will of the One who sent me, and to complete his work. Don't you have a saying, 'four more months until harvest?' Open your eyes and look around! The crops in the fields are ripe, ready for harvest. The reaper is being paid and harvesting a crop for eternal life so that both the sower and the reaper can celebrate. So the proverb 'one sows, another reaps,' is true. I sent you to reap what you didn't work for. Others did the hard work and you have reaped the benefits of what they did."
Jesus Rejected at Nazareth (Luke 4:14-30)
His home town. Reading from the scroll of Isaiah.
"The Spirit of the Lord is upon me, for he has anointed me to announce good news to the destitute. He has sent me to proclaim that prisoners will be released, the blind will see, the oppressed will be freed, 19and to proclaim the time of the Lord's favor."
"This Scripture you've just heard has been fulfilled today!"
"I'm sure you'll repeat this proverb to me, 'Physician, heal yourself!' and ask, "Why don't you do here in your own hometown what we heard you did in Capernaum?" But I tell you the truth, no prophet is accepted in his hometown. I guarantee that there were many widows in Israel during the time of Elijah when there was a drought for three and a half years, causing a great famine throughout the country. Yet Elijah wasn't sent to any of them. He was sent to a widow in Zarephath in the region of Sidon! Even though there were many lepers in Israel in the time of Elisha, the only one who was healed was Naaman the Syrian!"
(Continued next week)
You can download the complete 'Words of Jesus' here.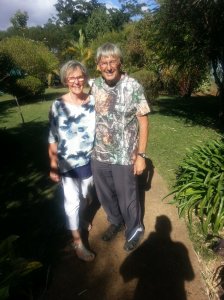 OUR AFRICAN EXPERIENCE
FOR MORE DETALED AND REGULAR UPDATES, VISIT OUR FACEBOOK PAGE
AN EYE 4 Africa - https://www.facebook.com/aneye4africa/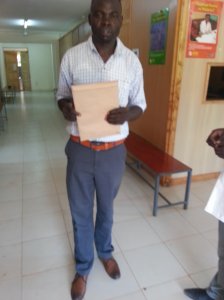 A BIGGGGGG RED LETTER DAY - ALMOST!!!
We have been waiting for over a month now for our report from Public Health. This has cost us a lot of money as we have not been able to register for health insurance clients. Today .....
after waiting for a day and a half (yes) at the Public Health Office, our erstwhile Administrator James was given the report to bring back. Victory!!!???
OOPS!!! After all this time it had a mistake, which we, with permission, corrected but......... IT NEEDS ANOTHER STAMP WHICH WE CAN'T GET UNTIL MONDAY!!!! The joys of Africa!!!
BUT WE WILL OVERCOME - EVENTUALLY - or 'tomorrow' (tomorrow then becomes tomorrow) as Africans say!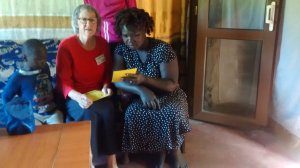 MARKETING THE HOSPITAL'S SERVICES
Now that Kathy is back we are able to start really marketing our services. The team, Daniel, Jane and Kathy started today by visiting local villagers, taking blood pressures and giving general medical advice. Kathy and Jane are with a villager inspecting our leaflet of services we offer.
WHERE THE TEAM WAS VISITING
A typical village scene of mud huts surrounded by grass and cropping land.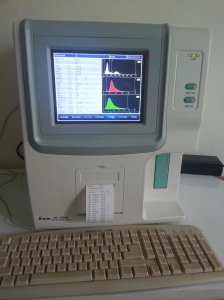 SUCCESS - FINALLY!
Five weeks ago we sent our most important laboratory machine, the Full Haemogram, to Nairobi for the weekend to get repaired. Many weekends, and the weeks in between, it gets returned! A frustrating wait as this is a key machine for us as it fully analyses blood samples.

Working! (A big relief!) Results for one of our staff members are displayed on the screen and on the printout at the bottom of the machine.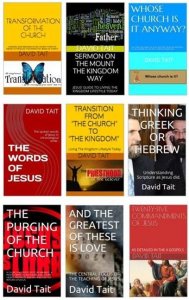 ***NOW***NINE BOOKS ARE AVAILABLE ON AMAZON!!!
9 BOOKS are now available on Amazon (Kindle)!

All are available worldwide for electronic download on Amazon (Kindle) for $US0.99c . Unfortunately there has to be a charge in order to list.

Your support would be appreciated and they could well change your life!

They are all found at this link.....
http://www.amazon.com/s/ref=nb_sb_noss?url=search-alias%3Daps&field-keywords=david+tait+books/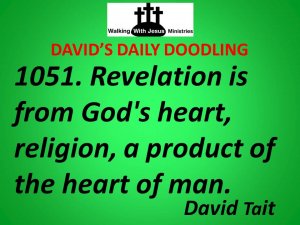 ***DAILY EZINE!*** 'DAVID'S DAILY DOODLINGS' Subscribe Today
Receive one of David's sayings in your mailbox each day to inspire, challenge or maybe, amuse. To register today, go down to the bottom of the page link below, click on the subscribe link dd-on@wwj.org.nz (or paste the address in an email yourself and send) Then it's done! If you have an Irish heritage, you will love the background coloring!
Subscription and back issue link is.....

'THE WORDS OF JESUS' REMAIN AVAILABLE FOR PDF DOWNLOAD
Join the many who have downloaded the 'The Words of Jesus'. I am sure you will be blessed by it, as I have been.

One key element here is the setting out in chronological order (as far as it is possible to do so) our Lord's words drawn from all the Gospels, and the elimination of repetition between Gospels.

You may be surprised by the different perspective this presentation gives you both in understanding of His life and ministry, and in achieving a closer relationship with Him.

Download the free PDF here.....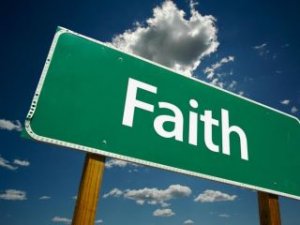 DAVID'S DOODLINGS
FAITH
261. The journey of faith starts with a single step.

262. Faith is a current stock item, available to all. Some however leave it on the shelf for fear the price may be too high.

263. Faith is one of the few things in life where the more you take, the more you get given.

264. If faith was easy, it would be of little value.

265. Faith to God is like breathing to life. Without it we are spiritually dead.

266. To believe in the essential goodness of man is perfectly normal. But to believe in God takes too much faith. Something is basically wrong here!

267. We all hope for a better future. But few are prepared to exercise the faith required to guarantee it!

268. Hope gives you but a shovel to dig, while faith removes the mountain itself.
Please feel free to quote these quotes. Acknowledgement of David Tait as the author would be appreciated. There are now over 1300 David sayings for you to view at ...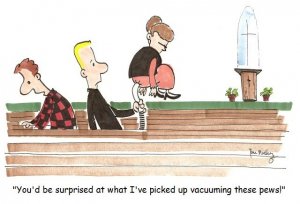 CARTOONS FROM TOON FEVER
Visit the Toon Fever website for more cartoon fun..... http://www.toonfever.com

Check it out at...

TUESDAY TEACHINGS
NEXT WEEK: THE MOSAIC COVENANT
After breaking the Abrahamic Covenant, Moses, the one God chose to lead the children of Israel out of Egypt, was given a replacement covenant, appropriate to the situation the people were now in.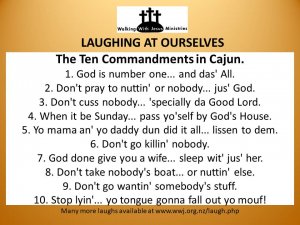 *** ANOTHER DAILY EZINE FROM WWJ!*** 'LAUGHING AT OURSELVES' Subscribe Today
As Christians, if we can't laugh at ourselves, others will! A fun way to start your day. To register today, go down to the bottom of the page link below, click on the subscribe link lao--on@wwj.org.nz (or paste the address in an email yourself and send) Then it's done!

LAUGHING AT OURSELVES
***Blessed are those who can laugh at themselves for they shall never cease to be amused***
*** Those who can't laugh at themselves leave the job to others. ***
QWIK QWIP: "The most powerful force in the universe - gossip.
137. The Church Dictionary
* AMEN: The only part of a prayer that everyone knows.
* BULLETIN: 1. Parish information, read only during the sermon. 2.Church air conditioning. 3. Your receipt for attending church.
* CHOIR: A group of people whose singing allows the rest of the congregation to lip-sync.
* HYMN: A song of praise, usually sung in a key three octave higher than that of the congregation's range.
* RECESSIONAL HYMN: The last song at church, often sung a little more quietly, since most of the people have already left.
* JONAH: The original "Jaws" story.
* JUSTICE: When kids have kids of their own.
* MANGER: 1. Where Mary gave birth to Jesus because Joseph wasn't covered by an HMO. 2. The Bible's way of showing us that holiday travel has always been rough.
* PEW: A medieval torture device still found in Churches.
* RECESSIONAL: The ceremonial procession at the conclusion of church - led by parishioners trying to beat the crowd to the parking lot.
* RELICS: People who have been going to church for so long, they actually know when to sit, kneel, and stand without prompting.
* TEN COMMANDMENTS: The most important Top Ten list not given by David Letterman.
* USHERS: The only people who don't know the seating capacity of a pew.
138. Church-Lite
Does it seem to you that churches these days just expect too much from their people? Well before you remember that Jesus told us to pick up our cross and follow Him daily, read the following announcement, then repent!
Has the heaviness of you old fashioned church got you weighted down? Try us! We are the New and Improved Lite Church of the Valley. Studies have shown we have 24% fewer commitments than other churches. We guarantee to trim off guilt, because we are Low-Cal... low Calvin, that is. We are the home of the 7.5% tithe. We promise 35 minute worship services, with 7 minute sermons. Next Sunday's exciting text is the story of the Feeding of the 500.
We have only 6 Commandments-- Your choice!! We use just 3 gospels in our contemporary New Testament *Good Sound Bites for Modern Human Beings*. We take the offering every other week, all major credit cards accepted, of course. We are looking forward with great anticipation to our 800 year Millennium.
Yes, the New and Improved Lite Church of the Valley could be just what you are looking for. We are everything you want in a church... and less!!
FREE DOWNLOAD: You can now download the book 'Laughing At Ourselves' in PDF format at LAUGHING AT OURSELVES One of the most comprehensive sources of Christian Humour on the Net with 800 sermon fillers for your entertainment and use at ..... https://www.wwj.org.nz/content/wwj18p47.pdf
Or read them all online at.....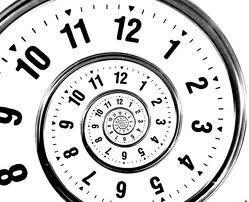 A DAVID MUSING
In the Western world, we treat time as being very precious. Which it indeed is. Once a second is lost it can never be regained. And we stress about it!
In Africa, on the other hand, time is an infinitely stretchable commodity. The favourite word is 'tomorrow', and of course, by definition, tomorrow never comes. And the people are relaxed and happy!
This has been a great challenge to Kathy and myself, shifting from New Zealand to Kenya to live.
There has to be a middle way, a way where things still get done but without continuous time pressure. Our lives would be the better for it.
Unfortunately we not not worked out yet how to achieve this without frustration. But we are getting better at partially adapting to the system here, while still being able to achieve results in a reasonable time.
In God, we are called to enter His rest, which can still be found, when all is chaos around you. May we all learn to live our lives in His rest.
Until next week.......

MAY GOD BLESS YOU AND YOU BLESS GOD.


His servant and yours
David Tait

Visit us here.....
REPRODUCTION OF NEWSLETTER CONTENT
Most weeks we get enquiries about reproducing, in electronic or print form, articles contained in 'PGIM!' We welcome and encourage you to utilize this material. Freely received, freely given. We would ask though, that the source be acknowledged as an encouragement to others to subscribe to this newsletter also.
CHANGING YOUR EMAIL ADDRESS? NEWSLETTER STOPS COMING?
Each week we can lose up to 2% of our readers when they change email addresses without letting us know. Or sometimes, by your server acting strangely and just cutting us off! If you are about to change your address, please advise us of both your old and new addresses here at
enquiries@wwj.org.nz
and we will happily change our records to ensure ongoing delivery. Thanks.
Please also keep our address in your address book, as sometimes servers will automatically delete your address if there is even a one off problem in delivery. If your newsletter doesn't arrive, please let us know and we will reinstate you.
LINKS
If you would like to link your web site to ours, and ours to yours, please advise us on
links@wwj.org.nz
ABOUT US
WALKING WITH JESUS MINISTRIES is a non-profit, non-denominational, Bible based ministry located in Hastings, New Zealand. A ministry dedicated to developing discipleship, fostering unity amongst God's people to achieve the Great Commission, and in doing so, preparing for Christ's return. It is securely based upon the foundational principles of the Apostles Creed while recognising the wide and rich diversity of beliefs amongst Christians in other areas. In accordance with the Lord's direction, materials produced by the ministry are available, free of charge, to genuine enquirers upon request. The ministry is solely funded by donations, as the Lord provides. A list of materials available (plus some fun!) is obtainable and freely downloadable from our website
wwj.org.nz
or by contacting us as follows.
Walking With Jesus Ministries
7 Bull Street
Ahuriri
Napier
New Zealand
Phone: (06) 835 0567 International (+64) 6 835 0567
Email:
enquiries@wwj.org.nz
Web:
wwj.org.nz
Our role is to bless and encourage those in ministry while promoting co-operation and unity of direction amongst the body of Christ, as emphasised 3 times by Jesus in His longest prayer, immediately prior to His arrest and crucifixion. "... so that they may be one as we are one." (John 17:12, 21, 23-4) Our website is currently being developed to encourage your participation one with another, to share resources, and to enable you to promote events and items of interest to the body as a whole - and have a smile while doing it!
For comments upon and contributions to this service, please contact
david@wwj.org.nz
SUBSCRIPTION MANAGEMENT
We would encourage you to share this free service with your friends in ministry. To subscribe yourself please email pgim-on@wwj.org.nz.
If your name has been referred to us by a friend or supporting Ministry or has been obtained from a public Christian Directory or Website, it isn't our wish to burden you with information in which you aren't interested. To remove yourself from this list, please email pgim-off@wwj.org.nz.