A Weekly World Wide Word of Encouragement to those in the Ministry
PRAISE GOD IT'S MONDAY!
A WEEKLY 'WWW (world-wide word) OF ENCOURAGEMENT'
TO THOSE IN MINISTRY
A FREE service, currently connecting with Christian leaders from 3,000 denominations and ministries, in 70 countries.

Issue No: 1073 Published: 09 May 2022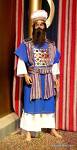 TRANSITION FROM 'THE CHURCH' TO 'THE KINGOM'
FROM "ORGANIZED" TO "ORGANIC" Part 1
This topic is likely to be another area of controversy, one that takes us outside our comfort zone! For, as human beings, particularly in the West, we are so used to organising everything - including God!
Although many will see this as a promotion of the House Church movement, it is not, for house churches generally, have fallen into the same traps as their larger cousins.
So what are we talking about?
Put simply, it is about letting God have His way, in His church. "Of course God has His way in OUR church", I can hear you saying! But does He really?
Who runs your Church? Is it the pastor, minister, eldership, or perhaps, people - or Jesus through the Holy Spirit?
Who writes your Order of Service? Is it the pastor or minister - or Jesus through the Holy Spirit?
Who proposes the building of and administers your buildings, and initiates your programmes? Is it the pastor, minister, eldership or people - or Jesus through the Holy Spirit?
Of course, you are going to say to me that Jesus through the Holy Spirit inspires our leaders to do these things for Him.
While this may be true to an extent, I respectfully suggest to you that, 95% of the time, we humans, no matter how well intentioned, take over and do things our own way in the name of God.
Let us look at church buildings. How many building projects struggle for money? Virtually every day I get requests for money for buildings. God must be a terrible provider! My experience is that churches with wealthy congregations have far less trouble raising money for buildings than those whose congregations are poor. Surely that isn't God's way? But it is human reality, for we all like to build physical structures that we can see and use.
Let us look at our order of service. Is it the same every week? Do we to get in everything that needs to be said and done? Everything is done in good and decent order. So much so, that God, through the Holy Spirit, is locked out, or perhaps given a few programmed minutes for His word to come through prophecy. Surely that isn't God's way? But it is the human reality.
Of course we know that there is to be order in the church. As Paul says.....
39 Therefore, my brothers, be eager to prophesy, and do not forbid speaking in tongues. 40 But everything should be done in a fitting and orderly way.(1 Corinthians 14:39-40)
While many churches do not allow either, even those that do, become so ordered that tongues and words are highly restricted and formalized, there being so much else to get through.
Let us look at our church programmes. Do we pick up our programmes from the latest conference, seminar or book, trying to apply that which was successful elsewhere to our own situation, then getting disappointed when it underperforms? Surely that isn't God's way? But it is the human reality.
And we could go on.....
Of course, I understand that there weren't as many Christians in early New Testament times as there are today. That meeting in houses or other smaller venues was easier because of it. But the result of the increase in size has been that WE AS BELIEVERS, DO NOT GO TO CHURCH TO PARTICIPATE IN, BUT TO BE MINISTERED TO.
Effectively, what we have done is to recreate the Old Testament Priesthood, where the Priests were appointed by God to convey His wishes to the people.
8 Then the LORD said to Aaron, 9 "You and your sons are not to drink wine or other fermented drink whenever you go into the Tent of Meeting, or you will die. This is a lasting ordinance for the generations to come. 10 You must distinguish between the holy and the common, between the unclean and the clean, 11 and you must teach the Israelites all the decrees the LORD has given them through Moses." (Leviticus 10:8-11)
The High Priest was the only one allowed to enter the Holy of Holies, where the presence of God dwelled, and then only annually, on the Day of Atonement.
The Day of Atonement
The LORD spoke to Moses after the death of the two sons of Aaron who died when they approached the LORD. 2 The LORD said to Moses: "Tell your brother Aaron not to come whenever he chooses into the Most Holy Place behind the curtain in front of the atonement cover on the ark, or else he will die, because I appear in the cloud over the atonement cover. (Leviticus 16:1-2)
Therefore, under the Old Covenant there was a separation between the Priests and the people, something which re-entered the Christian church through the Roman Catholics and despite attempts to get rid of it through the Reformation, effectively is still with us today, in so many ways.
Picture of the High Priest below (Similar robes to so many today?)
At the time of the death of Jesus, a miracle took place signifying the change from the Old Covenant to the New. It was the direct result of, and response to, what happened when Jesus died on the cross.
50 And when Jesus had cried out again in a loud voice, he gave up his spirit.
51 At that moment the curtain of the temple was torn in two from top to bottom. (Matthew 27:50-51a)
At that key moment in the history of mankind God, through the necessary sacrifice of His son, Jesus, as a restitution for Adam's (and our) sin, ...
17 "'If anyone takes the life of a human being, he must be put to death. 18 Anyone who takes the life of someone's animal must make restitution—life for life. (Leviticus 24:17-18)
..... direct access to God was restored.....
19 Therefore, brothers, since we have confidence to enter the Most Holy Place by the blood of Jesus, 20 by a new and living way opened for us through the curtain, that is, his body, 21 and since we have a great priest over the house of God, 22 let us draw near to God with a sincere heart in full assurance of faith, having our hearts sprinkled to cleanse us from a guilty conscience and having our bodies washed with pure water. (Hebrews 10:19-22)
.....through the New Covenant.....
10 This is the covenant I will make with the house of Israel after that time, declares the Lord. I will put my laws in their minds and write them on their hearts. I will be their God, and they will be my people. 11 No longer will a man teach his neighbor, or a man his brother, saying, 'Know the Lord,' because they will all know me, from the least of them to the greatest. 12 For I will forgive their wickedness and will remember their sins no more." (Hebrews 8:10-12)
.....WHICH HAS REPLACED THE OLD!
13 By calling this covenant "new," he has made the first one obsolete; and what is obsolete and aging will soon disappear. (Hebrews 8:13)
This is confirmed again....
15 For this reason Christ is the mediator of a new covenant, that those who are called may receive the promised eternal inheritance—now that he has died as a ransom to set them free from the sins committed under the first covenant. (Hebrews (9:15)
.....and again.....
24 For Christ did not enter a man-made sanctuary that was only a copy of the true one; he entered heaven itself, now to appear for us in God's presence. 25 Nor did he enter heaven to offer himself again and again, the way the high priest enters the Most Holy Place every year with blood that is not his own. 26 Then Christ would have had to suffer many times since the creation of the world. But now he has appeared once for all at the end of the ages to do away with sin by the sacrifice of himself. (Hebrews 9:24-6)
.....and again.....
5 Therefore, when Christ came into the world, he said: "Sacrifice and offering you did not desire, but a body you prepared for me; 6 with burnt offerings and sin offerings you were not pleased. 7 Then I said, 'Here I am—it is written about me in the scroll— I have come to do your will, O God.'" 8 First he said, "Sacrifices and offerings, burnt offerings and sin offerings you did not desire, nor were you pleased with them" (although the law required them to be made). 9 Then he said, "Here I am, I have come to do your will." He sets aside the first to establish the second. 10 And by that will, we have been made holy through the sacrifice of the body of Jesus Christ once for all. (Hebrews 10:5-10)
I know I have been repetitive, but I truly want you to grasp the importance of what Jesus did on the cross that "awe-ful" day at Calvary.
So what then, are the implications of this change in Covenants?

(Continued next week.)
Find out more about us at.....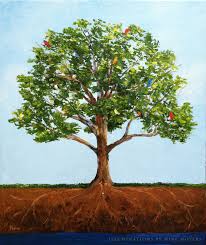 FROM THE WORD
THE WORDS OF JESUS
May we hear what the Lord is saying to us.....
Parables about a Mustard Seed and Yeast (Luke 13:18-21)
Kingdom illustrations.
"So what is the kingdom of God like? What should I compare it to? It's like a mustard seed that a man planted in his garden. It grew into a tree, and the birds came and nested in its branches."
He asked again, "What shall I compare the kingdom of God to? It's like yeast that a woman took and mixed into three measures of flour which made the whole batch rise."
The Jews Confront Jesus' Claim to be The Christ (John 10:24-39)
In the Temple at the Feast of Dedication.
"I already told you and you refuse to believe it. The miracles I do in my Father's name prove who I am. You don't believe me because you are not my sheep. 27My sheep recognize my voice; I know them, and they follow me. I give them eternal life; they shall never be lost, and no one can snatch them from me. My Father who gave them to me is greater than anyone else; no one can snatch them from him. I and the Father are one."
"You've seen many good deeds that I've done from the Father. Which one are you stoning me for?"
"Isn't it written in your law, 'I said, you are gods'?" He called those people 'gods,' the people to whom the word of God came—and Scripture can't be altered. So why are you saying the one whom the Father set apart and sent into the world is blaspheming because I said 'I am the Son of God'? If I'm not doing what my Father does, then don't believe me. But if that is what I'm doing, even though you don't believe me, you should believe because of the evidence of what I've done. That way you can know and understand that the Father is in me, and I am in the Father.
How Many Will be Saved? (Luke 13:22-30)
A question put to Jesus.
"Try very hard to enter the narrow doorway, because I tell you that many will try to go in, and won't succeed. Once the house owner gets up and closes the door, you'll be standing outside knocking on the door, saying, 'Master, please open the door for us.' But he'll reply, 'I don't know you or where you're from.'
Then you'll say, 'But we ate and drank with you, and you taught in our streets!' He'll reply, 'I tell you, I don't know you or where you're from. Get away from me, all of you who don't do what's right!' There will be crying and gnashing of teeth when you see Abraham, Isaac, Jacob and all the prophets in the kingdom of God but you are thrown out. People will come from the east and the west, the north and the south, and they will sit down to eat in the kingdom of God. For the last shall be first, and the first shall be last."
Download the complete 'Words of Jesus' here.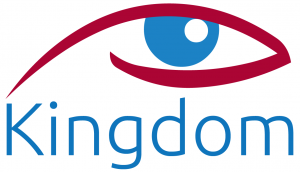 OUR AFRICAN EXPERIENCE
FOR MORE DETAILED AND REGULAR UPDATES, VISIT OUR FACEBOOK PAGE
AN EYE 4 Africa - https://www.facebook.com/aneye4africa/
Your prayer would still be appreciated.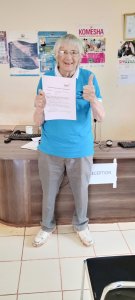 A HUGE MOMENT FOR US!!!
We have received a new contract from CBM, for the 2022 year!!!
And a very generous one it is too. Our largest yet!
Around 9,000,000 Kenyan shillings or $NZD120,000.
Than you so much Murray, Linabel, Imran, and all the CBM staff, plus our generous donors and the family of the bequest. You have no idea of haw much this means to us and how every shilling will be used wisely to benefit not only the hospital but the thousands of people who will receive top quality cataract ,and other operations, in our NEW OPERATING THEATRE.
To build a fully equipped Operating Theatre for $NZ100,000 ($US70,000) shows the value you will recaive for your money, as things are so much cheaper here, including equipment, than in the developed world.
The balance of the money will be used for eye staff wages and our eye surgeon's contract.
Here is 'yours truly', at Reception, looking very happy with the contract in his hand!
***NOW***NINE BOOKS ARE AVAILABLE ON AMAZON!!!
9 BOOKS are now available on Amazon (Kindle)!

All are available worldwide for electronic download on Amazon (Kindle) for $US0.99c . Unfortunately there has to be a charge in order to list.

Your support would be appreciated and they could well change your life!
Many more online at https://www.wwj.org.nz/more-free-downloads

They are all found at this link.....
http://www.amazon.com/s/ref=nb_sb_noss?url=search-alias%3Daps&field-keywords=david+tait+books/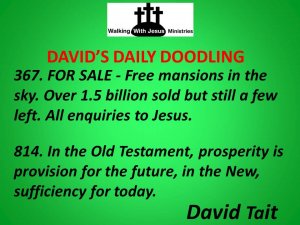 ***DAILY EZINE!*** 'DAVID'S DAILY DOODLINGS' Subscribe Today
Receive one or more of David's sayings in your mailbox each day to inspire, challenge or maybe, amuse. To register today, go down to the bottom of the page link below, click on the subscribe link dd-on@wwj.org.nz (or paste the address in an email yourself and send) Then it's done! If you have an Irish heritage, you will love the background coloring!
Subscription and back issue link is.....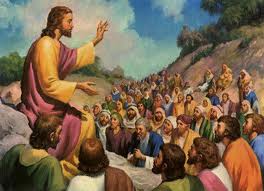 'THE WORDS OF JESUS' REMAIN AVAILABLE FOR PDF DOWNLOAD
Join the many who have downloaded the 'The Words of Jesus'. I am sure you will be blessed by it, as I have been.

One key element here is the setting out in chronological order (as far as it is possible to do so) our Lord's words drawn from all the Gospels, and the elimination of repetition between Gospels.

You may be surprised by the different perspective this presentation gives you both in understanding of His life and ministry, and in achieving a closer relationship with Him.

Download the free PDF here.....

DAVID'S DOODLINGS
936. The path of obedience takes a different route to that of our natural understanding.

937. To do what we don't understand, because God said it, is the ultimate test of obedience.

938. It may be easier to die as a martyr, than to die to one's self!

939. As I die, so God grows in me. There is only room for one of us!

940. In God, submission is a sign of success, not one of failure.
Please feel free to quote these quotes. Acknowledgment of David Tait as the author would be appreciated. There are now over 1300 David sayings for you to view at ...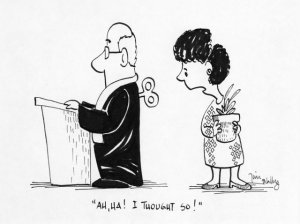 CARTOONS FROM TOON FEVER
Visit the Toon Fever website for more cartoon fun..... http://www.toonfever.com
Check it out at...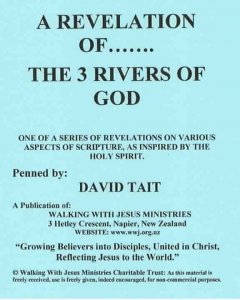 TUESDAY TEACHINGS
A REVELATION OF... THE 3 RIVERS OF GOD
It's amazing how God works! A number of years ago now, as I was reading the last chapter of the Bible, He showed me that the river flowing from the throne of God was symbolic of the End Time Church – the 'River Church'. But that is another story.

But it is only now, these many years later, that He is revealing the principles of the river. Revealing its source way back at the beginning of time in the Garden of Eden, flowing through Ezekiel's Temple and culminating with the final promise of God's Kingdom on earth contained in the last chapter of Revelation.

Once again, my faith is built up as I see yet another aspect of God's logical plan; a plan put in place from the very foundation of the world. And likely well before! Being a (usually logical) male, logic and reason, together with experiential love, work hand in hand as faith builders in my life.

The river I initially saw supernaturally flowed up towards the Throne of God as we fully entered His rest and were taken up to Him, rather than the more natural, gravity obedient one mentioned in Revelation 22:1. I still don't have the full revelation of that, but God hasn't finished with me yet. And wont, until I go to join Him.

So let's take a journey through time and see what surprises our God has in store for us.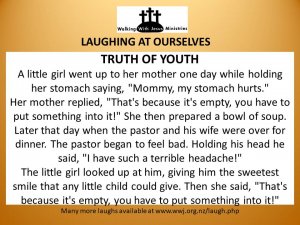 *** ANOTHER DAILY EZINE FROM WWJ!*** 'LAUGHING AT OURSELVES' Subscribe Today
As Christians, if we can't laugh at ourselves, others will! A fun way to start your day. To register today, go down to the bottom of the page link below, click on the subscribe link lao--on@wwj.org.nz (or paste the address in an email yourself and send) Then it's done!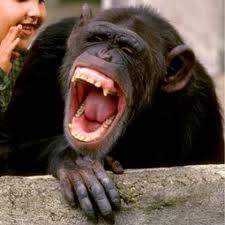 LAUGHING AT OURSELVES
***Blessed are those who can laugh at themselves for they shall never cease to be amused***
*** Those who can't laugh at themselves leave the job to others. ***
QWIK QWIP: "Life is like an onion; you peel off one layer at a time and sometimes you weep."
190. The Timid Witness
After being appointed to the church's evangelism and outreach committee, one particular member was quite nervous at having to make evangelistic visits. His Pastor comforted him by suggesting that he pray. "If you spend a few minutes talking with God prior to visiting someone, it should help.
When the committee met again, the nervous parishioner approached the Pastor and said, "Thank-you so much for suggesting prayer. I tried it before I went on my visit and it really worked!"
"I'm so pleased to hear that," the Pastor answered. "Why don't you share your experience with the rest of the committee so others may know of the power of prayer?"
"Well," he replied, "I prayed that the people wouldn't be home, and they weren't."
191. The Best Lie
A pastor was walking down the street when he came upon a group of about a dozen boys, all of them between 10 and 12 years of age. The group surrounded a dog. Concerned lest the boys were hurting the dog, he went over and asked, "What are you boys doing with that dog?"
One of the boys replied, "This dog is just an old neighborhood stray. We all want him, but only one of us can take him home. So we've decided that whichever one of us can tell the biggest lie will get to keep the dog."
Of course the pastor was scandalized. "You boys shouldn't be having a contest telling lies!" he exclaimed. He then launched into a ten-minute sermon against lying, beginning, "Don't you boys know it's a sin to lie," and ending with, "Why, when I was your age, I never told a lie."
There was dead silence for about a minute. Just as the pastor began to think he'd really gotten through to them, the smallest boy gave a deep sigh and said, "All right, give him the dog."
192. 'Hushers'
Six-year-old Angie and her four-year-old brother Joel were sitting together in church. Joel giggled, sang, and talked out loud. Finally, his big sister had had enough.
"You're not supposed to talk out loud in church."
"Why? Who's going to stop me?" Joel asked.
Angie pointed to the back of the church and said, "See those two men standing by the door? They're 'hushers'."
QWIK QWIP: "Learn from the mistakes of others. You can't live long enough to make them all yourself."
Download the book 'Laughing At Ourselves' in PDF format at LAUGHING AT OURSELVES One of the most comprehensive sources of Christian Humour on the Net with 800 sermon fillers for your entertainment and use at ..... https://www.wwj.org.nz/content/wwj18p47.pdf
Or read even more online at.....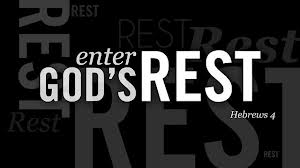 A DAVID MUSING
Today we live in a dangerous world, reminiscent of the Cold War of the 1950's to the 1980''s.
Perhaps even more so, as there are now potentially 3 aggressive leaders who could press their buttons! Russia, China and North Korea.
The dream we have been living in, that the world is past large scale wars, is proving to be an illusion.
So what, as believers in Jesus, can we do?
Actually, very little in the practical, to avoid the push of the button. However we can pray and most important of all, place all our trust in Jesus, no matter what happens. For ultimately we are in His hands.
None of us want to die a premature death, nor death at all, as far as that goes.
But let us remember the apostle Paul, who was given a vision of what is to come, and it was far better than life here on earth.
Of course, we live in hope, the hope of peace that we pray for. But let us not worry about it, for our futures are in His hands.
May we witness to non-believers of our hope, faith and trust in Jesus at this worrying time for all.
Amen.
Until next time.
His servant and yours
David Tait

Visit us here.....
CHANGING YOUR EMAIL ADDRESS? NEWSLETTER STOPS COMING?
Each week we can lose up to 2% of our readers when they change email addresses without letting us know. Or sometimes, by your server acting strangely and just cutting us off! If you are about to change your address, please advise us of both your old and new addresses here at
enquiries@wwj.org.nz
and we will happily change our records to ensure ongoing delivery. Thanks.
Please also keep our address in your address book, as sometimes servers will automatically delete your address if there is even a one off problem in delivery. If your newsletter doesn't arrive, please let us know and we will reinstate you.
REPRODUCTION OF NEWSLETTER CONTENT
Most weeks we get enquiries about reproducing, in electronic or print form, articles contained in 'PGIM!' We welcome and encourage you to utilize this material. Freely received, freely given. We would ask though, that the source be acknowledged as an encouragement to others to subscribe to this newsletter also.
LINKS
If you would like to link your web site to ours, and ours to yours, please advise us on
links@wwj.org.nz
ABOUT US
WALKING WITH JESUS MINISTRIES is a non-profit, non-denominational, Bible based ministry located in Hastings, New Zealand. A ministry dedicated to developing discipleship, fostering unity amongst God's people to achieve the Great Commission, and in doing so, preparing for Christ's return. It is securely based upon the foundational principles of the Apostles Creed while recognising the wide and rich diversity of beliefs amongst Christians in other areas. In accordance with the Lord's direction, materials produced by the ministry are available, free of charge, to genuine enquirers upon request. The ministry is solely funded by donations, as the Lord provides. A list of materials available (plus some fun!) is obtainable and freely downloadable from our website
wwj.org.nz or by contacting us as follows.

Walking With Jesus Ministries
P O Box 2
Webuye 50205
Kenya

Email: enquiries@wwj.org.nz
Web: wwj.org.nz

Our role is to bless and encourage those in ministry while promoting co-operation and unity of direction amongst the body of Christ, as emphasised 3 times by Jesus in His longest prayer, immediately prior to His arrest and crucifixion. "... so that they may be one as we are one." (John 17:12, 21, 23-4) Our website is currently being developed to encourage your participation one with another, to share resources, and to enable you to promote events and items of interest to the body as a whole - and have a smile while doing it!

For comments upon and contributions to this service, please contact
david@wwj.org.nz
SUBSCRIPTION MANAGEMENT
We would encourage you to share this free service with your friends in ministry. To subscribe yourself please email pgim-on@wwj.org.nz.
If your name has been referred to us by a friend or supporting Ministry or has been obtained from a public Christian Directory or Website, it isn't our wish to burden you with information in which you aren't interested. To remove yourself from this list, please email pgim-off@wwj.org.nz.