A Weekly World Wide Word of Encouragement to those in the Ministry
PRAISE GOD IT'S MONDAY!
A WEEKLY 'WWW (world-wide word) OF ENCOURAGEMENT'
TO THOSE IN MINISTRY
A FREE service, currently connecting with Christian leaders from 3,000 denominations and ministries, in 70 countries.

Issue No: 1139 Published: 14 Aug 2023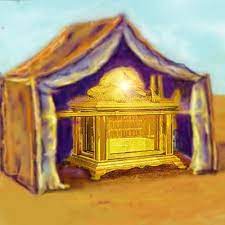 A REVELATION OF..... THE TABERNACLE OF DAVID
A TENT OF SIMPLICITY
17 They brought the ark of the LORD and set it in its place inside the tent that David had pitched for it, (2 Samuel 6:17a)
David pitched a tent, perhaps near his palace, or on the site of the future Solomon's temple. No mention is made of the structure. No doubt because it was relatively simple and not worth commenting on. Unlike the Tabernacle of Moses that preceded it, or the future Solomon's Temple.
Being a simple tent, it was but a temporary structure, one designed only to house the Ark until the Temple was built. In the event, the Ark remained there for 40 years. David had hoped to build the Temple earlier, but God told him that his son, Solomon, was to do it instead.
In Scripture, the glory of Solomon's Temple symbolizes the even greater glory of the Millennial Reign of Jesus yet to come. In the Temple:
Then the temple of the LORD was filled with a cloud, 14 and the priests could not perform their service because of the cloud, for the glory of the LORD filled the temple of God. (2 Chronicles 5:13b-14)
In the Millennium:
4 I saw thrones on which were seated those who had been given authority to judge. And I saw the souls of those who had been beheaded because of their testimony for Jesus and because of the word of God. They had not worshiped the beast or his image and had not received his mark on their foreheads or their hands. They came to life and reigned with Christ a thousand years. 5 (The rest of the dead did not come to life until the thousand years were ended.) This is the first resurrection. 6 Blessed and holy are those who have part in the first resurrection. The second death has no power over them, but they will be priests of God and of Christ and will reign with him for a thousand years.
(Revelation 20:4-6)
In sequence then, the tent symbolizes the short period immediately prior to the return of Jesus, when the end time church will arise and minister to the world.
The Day of the Lord
28 'And afterward, I will pour out my Spirit on all people. Your sons and daughters will prophesy, your old men will dream dreams, your young men will see visions. 29 Even on my servants, both men and women, I will pour out my Spirit in those days. 30 I will show wonders in the heavens and on the earth, blood and fire and billows of smoke. 31 The sun will be turned to darkness and the moon to blood before the coming of the great and dreadful day of the LORD. 32 And everyone who calls on the name of the LORD will be saved; for on Mount Zion and in Jerusalem there will be deliverance, as the LORD has said, among the survivors whom the LORD calls. (Joel 2:28-32)
This will be done through the end time church, symbolized by David's Tabernacle or tent.
11 "In that day I will restore David's fallen tent. I will repair its broken places, restore its ruins, and build it as it used to be, 12 so that they may possess the remnant of Edom and all the nations that bear my name," declares the LORD, who will do these things. 13 "The days are coming," declares the LORD, "when the reaper will be overtaken by the plowman and the planter by the one treading grapes. New wine will drip from the mountains and flow from all the hills. (Amos 11:9-13)
And Israel will be restored.
14 I will bring back my exiled people Israel; they will rebuild the ruined cities and live in them. They will plant vineyards and drink their wine; they will make gardens and eat their fruit. 15 I will plant Israel in their own land, never again to be uprooted from the land I have given them," says the LORD your God. (Amos 11:14-15)
THE PROBLEM
Since the early church age ended, man has sought to build 'edifices' to glorify God. These 'cathedrals', whether they be stone or crystal, are built in the Old Testament image of the Temple, not upon the New Testament church principle of oneness of heart with Jesus.
THE LESSON
Jesus came to bring a 'new way', moving away from the edifices and formality of religion under the Law, to one based not on wealth, but on love of God, and of our fellow believers, as Jesus did.
16 This is how we know what love is: Jesus Christ laid down his life for us. And we ought to lay down our lives for our brothers. 17 If anyone has material possessions and sees his brother in need but has no pity on him, how can the love of God be in him? 18 Dear children, let us not love with words or tongue but with actions and in truth. 19 This then is how we know that we belong to the truth, and how we set our hearts at rest in his presence 20 whenever our hearts condemn us. For God is greater than our hearts, and he knows everything. (1 John 3:16-20)
Sadly, an ongoing emphasis on tradition and edifices has continued to plague the church, enveloping traditionalists and pentecostals, conformists and non-conformists alike. We all quickly establish traditions and build structures, supposedly to the glory of God, but in reality, as monuments to man.
Yet God's heart has always been for people's hearts! In the Old Testament:
7 I will give them a heart to know me, that I am the LORD. They will be my people, and I will be their God, for they will return to me with all their heart. (Jeremiah 24:7)
And the New, as Simon the Sorcerer found out!
20 Peter answered: "May your money perish with you, because you thought you could buy the gift of God with money! 21 You have no part or share in this ministry, because your heart is not right before God. (Acts 8:20-21)
While we easily criticize Simon, in reality, he is little different to us!
Seeking contributions from a congregation for money to build a building is far easier than gathering funds for working amongst people. Yet we persist in building our 'tabernacles', even though they are no longer required. Our 'tabernacle' is Jesus himself - in heaven!
The point of what we are saying is this: We do have such a high priest, who sat down at the right hand of the throne of the Majesty in heaven, 2 and who serves in the sanctuary, the true tabernacle set up by the Lord, not by man. 3 Every high priest is appointed to offer both gifts and sacrifices, and so it was necessary for this one also to have something to offer. 4 If he were on earth, he would not be a priest, for there are already men who offer the gifts prescribed by the law. 5 They serve at a sanctuary that is a copy and shadow of what is in heaven. This is why Moses was warned when he was about to build the tabernacle: "See to it that you make everything according to the pattern shown you on the mountain." 6 But the ministry Jesus has received is as superior to theirs as the covenant of which he is mediator is superior to the old one, and it is founded on better promises. (Hebrews 8:1-6)
In the 96 mentions of the 'church' in the New Testament, not one refers to a dedicated church building. The church is people! Of His body, not an earthly temple!
29 After all, no one ever hated his own body, but he feeds and cares for it, just as Christ does the church— 30 for we are members of his body. (Ephesians 5:29-30)
This 'marriage is indeed a mystery, one most of us do not understand.
32 This is a profound mystery—but I am talking about Christ and the church.
(Ephesians 5:32)
END TIME CHURCH TRAIT 9: A people being as Christ to the community.
(Continued net week)
Find more about us here.....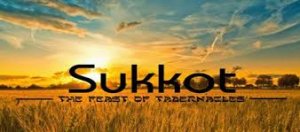 FROM THE WORD
THE WORDS OF JESUS
The Feast of Tabernacles (John 7:1-13)
Jesus initially stays away in fear of His life.
"This is not my time to go, not yet; but you can go whenever you want, for any time's the right time for you. 7The world has no reason to hate you, but it does hate me, because I make it clear that its ways are evil. 8You go on to the festival. I'm not going to this festival because this is not the right time for me, not yet."
Cost of Following Jesus (Matthew 8:18-22, Luke 9:57-62)
People make excuses to delay following Jesus.
"Foxes have their dens, and wild birds have their nests, but the Son of man doesn't even have a place to rest his head."
"Let the dead bury their own dead," "You go and proclaim God's kingdom."
"Nobody once they've started plowing and then looks back is fit for God's kingdom."
Teaching at the Feast (John 7:14-24)
Ignoring danger, Jesus arrives half way through to teach, surprising the Pharisees with His learning.
"My teaching is not from me but from the One who sent me. Anyone who chooses to follow what God wants will know if my teaching comes from God or if I'm only speaking for myself. Those who speak for themselves want to glorify themselves, but someone who glorifies the one who sent him is truthful and not deceitful. Moses gave you the law, didn't he? Yet none of you keeps the law! Why are you trying to kill me?"
"I did one miracle and you're all shocked by it," "However because Moses told you to circumcise—not that it really came from Moses, but from your forefathers before him—you perform circumcision on the Sabbath. If you circumcise on the Sabbath to make sure that the law of Moses isn't broken, why are you angry with me for healing someone on the Sabbath? Don't judge by appearances; decide what's right!"
(Continued next week)
Find out more about us at.....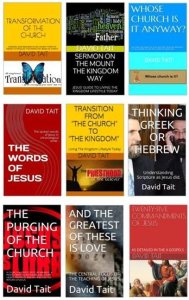 ***NOW***NINE BOOKS ARE AVAILABLE ON AMAZON!!!
9 BOOKS are now available on Amazon (Kindle)!

All are available worldwide for electronic download on Amazon (Kindle) for $US0.99c . Unfortunately there has to be a charge in order to list.

Your support would be appreciated and they could well change your life!
These and many more are availble for free online at https://www.wwj.org.nz/more-free-downloads

They Amazon books are all found at this link.....
http://www.amazon.com/s/ref=nb_sb_noss?url=search-alias%3Daps&field-keywords=david+tait+books/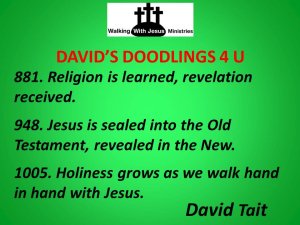 *DAVID"S DOODLINGS
Enjoy some of David's sayings here, plus 1300 more on the website at.....

'THE WORDS OF JESUS' REMAIN AVAILABLE FOR PDF DOWNLOAD
Join the many who have downloaded the 'The Words of Jesus'. I am sure you will be blessed by it, as I have been.
One key element here is the setting out in chronological order (as far as it is possible to do so) our Lord's words drawn from all the Gospels, and the elimination of repetition between Gospels.
You may be surprised by the different perspective this presentation gives you both in understanding of His life and ministry, and in achieving a closer relationship with Him.

Download the free PDF here.....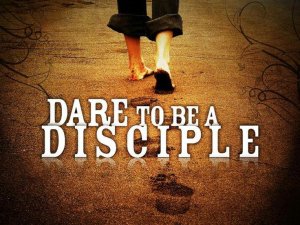 DAVID'S DOODLINGS
236. A believer praises the Lord in good times, the disciple at all times.
237. The Holy Spirit resides in the believer but shines through the disciple.

238. A believer loves God with heart and mind while a disciple commits the will.

239. A believer loves God and others, but they are the disciple's life.

240. A believer lives in hope, but for the disciple, God's hope is certain.

241. A believer seeks forgiveness for sin but the disciple also determines not to walk that path again.

242. A believer has faith in God but the disciple's faith is tempered in the fire of testing.

243. A believer loves the Lord, but the disciple's love is unconditional.

244. The believer serves the Lord in strength, but the disciple is made perfect through weakness.

245. God is part of the believer's life, but the central focus of the disciple.

246. A believer forgives, but the disciple also forgets.

247. A believer communicates with God at their own convenience, but the disciple's heart is open to the Lord at all times.

430. A believer knows, but the disciple does.

1077. Believing is free, discipleship costs your life.

Many more at.....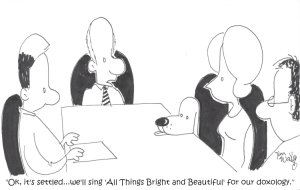 CARTOONS FROM TOON FEVER
Visit the Toon Fever website for more cartoon fun..... http://www.toonfever.com
Check it out at...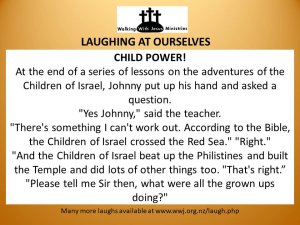 'LAUGHING AT OURSELVES
Another laugh or three for you today
Many more on our website below. Also many, may, many more under these categories on our website, wwj,org,nz Look under the heading MAINLY LAUGHS. Choose from.....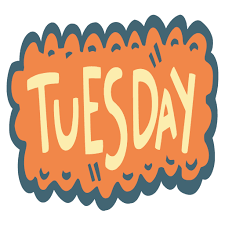 THIS WEEKS TUESDAY TEACHING.....
A REVELATION OF....... 3 KINGDOM AGES: CENTRAL KINGDOM CHARACTERS
One of the greatest misunderstandings in the church today relates to the definition of success in our walk with Jesus.

Time has changed with each kingdom age. The major problem is that we forget which kingdom age we now live in!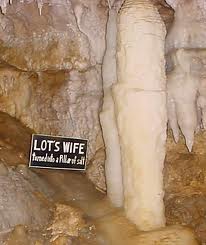 LAUGHING AT OURSELVES
***Blessed are those who can laugh at themselves for they shall never cease to be amused***
385. Of The Devil
Two drunken men were sitting at the local bar when one turned to the other and asked, "What do you think of that 'speaking in tongues' thing? "I think it's of the devil," replied the other man, "what do you think?" "I don't know, but I don't think it's of the devil, because if it was, you and me would have it."
386. Lot's Wife
The teacher was in the middle of telling the Bible story of Lot's rescue from the sinful cities of Sodom and Gomorrah. When she came to the part about Lot's wife, she said, "And Lot's wife looked back and turned into a pillar of salt." A little boy's hand shot up. "That's nothing. Last week when my mother was driving to the store, she looked back and turned into a telephone pole."
387. Christmas Confusion
The Sunday School children had been asked to draw a Christmas nativity scene. When the teacher reviewed what they had done, she noticed that one picture, in addition to Mary, Joseph, Angels, Shepherds and Wise men, also had a rather plump man standing off to the side. So the young artist was asked to explain who this was. "Oh," he said, "that's round John virgin".
388. Laughter Like Medicine
A pastor listened outside the Sunday School room door while the children recited their memory verse. One little boy repeated it this way, "Laughter does good like a medicine should."
QWIK QWIP: "A pessimist complains about the noise made when opportunity knocks."
Download the book 'Laughing At Ourselves' in PDF format at LAUGHING AT OURSELVES One of the most comprehensive sources of Christian Humour on the Net with 800 sermon fillers for your entertainment and use at ..... https://www.wwj.org.nz/content/wwj18p47.pdf
Or read even more online at.....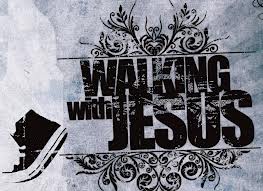 A DAVID MUSING
What brings success in life?
I have tried many things, for I am an entrepreneur, that have succeeded and some fail
The first time I built a successful company, and when it failed in the 1987 sharemarket crash, (shows how old I am!), I fought and fought in a worldly way to save it, but I failed. However, it was through this failure that I became a Believer and follower of Jesus.
Sinc e then I have had more succes and some failures, but with Jesus at my side, the failures have not been so hard to cope with.
Jesus doesn't prevent problems in life, but it is He who helps us to walk through them.
How about you?
Until next time
His servant and yours
David Tait

Visit us here.....
CHANGING YOUR EMAIL ADDRESS? NEWSLETTER STOPS COMING?
Each week we can lose up to 2% of our readers when they change email addresses without letting us know. Or sometimes, by your server acting strangely and just cutting us off! If you are about to change your address, please advise us of both your old and new addresses here at
enquiries@wwj.org.nz and we will happily change our records to ensure ongoing delivery. Thanks.

Please also keep our address in your address book, as sometimes servers will automatically delete your address if there is even a one off problem in delivery. If your newsletter doesn't arrive, please let us know and we will reinstate you.
REPRODUCTION OF NEWSLETTER CONTENT
Most weeks we get enquiries about reproducing, in electronic or print form, articles contained in 'PGIM!' We welcome and encourage you to utilize this material. Freely received, freely given. We would ask though, that the source be acknowledged as an encouragement to others to subscribe to this newsletter also.
LINKS
If you would like to link your web site to ours, and ours to yours, please advise us on
links@wwj.org.nz
ABOUT US
WALKING WITH JESUS MINISTRIES is a non-profit, non-denominational, Bible based ministry located in Hastings, New Zealand. A ministry dedicated to developing discipleship, fostering unity amongst God's people to achieve the Great Commission, and in doing so, preparing for Christ's return. It is securely based upon the foundational principles of the Apostles Creed while recognising the wide and rich diversity of beliefs amongst Christians in other areas. In accordance with the Lord's direction, materials produced by the ministry are available, free of charge, to genuine enquirers upon request. The ministry is solely funded by donations, as the Lord provides. A list of materials available (plus some fun!) is obtainable and freely downloadable from our website
wwj.org.nz or by contacting us as follows.

Walking With Jesus Ministries
P O Box 2
Webuye 50205
Kenya

Email: enquiries@wwj.org.nz
Web: wwj.org.nz

Our role is to bless and encourage those in ministry while promoting co-operation and unity of direction amongst the body of Christ, as emphasised 3 times by Jesus in His longest prayer, immediately prior to His arrest and crucifixion. "... so that they may be one as we are one." (John 17:12, 21, 23-4) Our website is currently being developed to encourage your participation one with another, to share resources, and to enable you to promote events and items of interest to the body as a whole - and have a smile while doing it!

For comments upon and contributions to this service, please contact
david@wwj.org.nz
SUBSCRIPTION MANAGEMENT
We would encourage you to share this free service with your friends in ministry. To subscribe yourself please email pgim-on@wwj.org.nz.
If your name has been referred to us by a friend or supporting Ministry or has been obtained from a public Christian Directory or Website, it isn't our wish to burden you with information in which you aren't interested. To remove yourself from this list, please email pgim-off@wwj.org.nz.