A Weekly World Wide Word of Encouragement to those in the Ministry
PRAISE GOD IT'S MONDAY!
A WEEKLY 'WWW (world-wide word) OF ENCOURAGEMENT'
TO THOSE IN MINISTRY
A FREE service, currently connecting with Christian leaders from 3,000 denominations and ministries, in 70 countries.

Issue No: 1044 Published: 18 Oct 2021

A WALK THROUGH THE TABERNACLE OF MOSES
THE STORY
A farmer who has sinned has come to the Tabernacle of Moses, to seek forgiveness of his sin by bringing the best lamb of his flock. He has entered the gate (of SALVATION THROUGH JESUS) of the Tabernacle. He has made his SIN SACRIFICE upon the Brazan Altar and is now ready to learn about the front part of the TENT OF THE PRESENCE OF THE HOLY SPIRIT. Now the High Priest describes the Holy of Holies where the PRESENCE OF GOD THE FATHER DWELLS. Finally the High Priest describes his procedure on the DAY OF ATONEMENT, when both his and the Israelites unintentional sins are forgiven.
ESTABLISHING GOD'S PATTERN FOR THE CHURCH
A PATTERN OF PROGRESSIVE REVELATION.
Fear the new and untried? Love new challenges? Enjoy taking risks? No, no, and again no! Creatures of habit, aren't we. Slipping into our routine provides a comfort zone. No need to make new decisions. Leaving things the way they are, the way we know they work. As we get older particularly, we place more value on experience than innovation. Let's face it, we get lazy! That which was right, that which worked yesterday, is just fine for today too, thank you very much. And on, and on, and on, and on! How boring and comfortably predictable we become!
But God is not like us! He is a God of change! The single thing that displeases God the most amongst true Christians is not our obvious sin, our reluctance to evangelise or read the bible or even to pray! Rather it is our unwillingness to listen to what He desires to tell us and then do something about it, both individually and as 'the Church'. Thinking about it, that is what this book is all about – hearing and implementing the word of God. While God is never changing, being the same yesterday, today and forever, we are not to be, until we have reached His realm of perfection, that is! Once we've arrived we can have a rest! I know I won't be lying on my laurels for quite some time yet! Never - without God's help! Good to have a goal though!
A CASE STUDY: AN OBSERVATION OF CHANGE
We (and I include myself here) are comfortable amongst those we know, alongside those who think along similar lines to us. With those who worship in the same way as we do, those who sit in the same seats around us in church, week by week. Legendary stories abound of people sitting in other peoples "pews". Most of us laugh at them but we shouldn't, for the same patterns abound in our lives too.
It was interesting to observe what happened when our church shifted into a new building. It was a special time for us, having met in rented premises for the previous 14 years. I must explain that ours is a radical, non-traditional Pentecostal fellowship, where long term seat reservation isn't a custom that fits easily within our church culture! We were all really excited on the first Sunday, entering our new church that we had worked so hard to prepare for this occasion. Until it came to decision time of where to sit, that is. For decisions had to be made! Pastors and elders to the front - of course! Least committed to the back? Best to get lost in the middle? And the 'biggie'! Left or right hand side?
We did sort it out and had a marvellous service of celebration for God's goodness to us. By the next week, the precedent having already been set, seating decisions were a lot easier. By the third week we were settled, comfortable in our general positions within the auditorium. For we're all creatures of habit, aren't we? But habit quickly becomes tradition and tradition in turn, breeds intolerance towards those whose traditions are not the same as our own.
CHANGE IN THE CHURCH
As Revelation 12:11 sets out the way of salvation, the walk for the individual, so the Tabernacle of Moses clearly illustrates God's pattern for the church. It is a pattern starting at the entrance to the Outer Court, progressing through the Holy Place, to finally enter the Holy of Holies. I am sure that by now, you will be able to relate Revelation 12:11 to this pattern. Entry into the Outer Court through the blood of the Lamb, to the Holy Place by the word of their testimony (given by The Holy Spirit) and finally to the Holy of Holies through total submission to God the Father.
For there is but one pathway leading to God. As Jesus himself said,
"No one comes to the Father except through me." (John 14:6)
If Jesus lied in this, can we believe anything He said? If He is telling the truth, shouldn't we believe Him! Good people, Moslems, Buddhists, Hindus, people who have never heard of Jesus, as well as those who have heard and not believed, will not go to heaven. Seems unfair to our human understanding, but God is God! What a motivation to evangelise! To give these people a chance of heaven! For there is only one way to reach God, and that is through Jesus.
Before we look at the pattern in more detail, let's have a brief look at how the "Church" has developed over the 1970 odd years since it was founded.
(To be continued)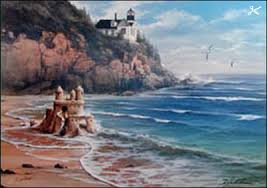 FROM THE WORD
THE WORDS OF JESUS
May we hear what the Lord is saying to us.....
SERMON ON THE MOUNT CONTINUES
Narrow and Wide Gates (Matthew 7:13-14)
Enter by the narrow entrance. For the entrance is wide, and the way is broad that leads to destruction, and many travel that way. But the entrance is narrow, and the way is difficult that leads to life, and only a few find it.
The Tree and Its Fruit(Matthew 7:15-23, Luke 6:43-5)
"Watch out for false prophets who come wearing sheep's clothing, but who on the inside are vicious wolves. You can recognize them by their fruits. Do people harvest grapes from thorn bushes, or figs from thistles? So every good tree produces good fruit, while a bad tree produces bad fruit. A good tree can't produce bad fruit, and a bad tree can't produce good fruit. Every tree that doesn't produce good fruit is chopped down and thrown into the fire. So you'll recognize them by their fruits.
"Not everyone who calls me 'Lord, Lord' will enter the kingdom of heaven—only those who do the will of my Father in heaven. Many will say to me at the day of judgment, 'Lord, Lord, didn't we prophesy in your name and drive out demons in your name, and perform many miracles in your name?' Then I will tell them, 'I never knew you. Leave me, you people who practice wickedness!'
Wise and Foolish Builders(Matthew 7:24-9, Luke 6:46-9)
Everyone that hears the words I say, and follows them, is like a wise man who built his house on solid rock. The rain poured down, and the floods rose, and the winds blew hard against the house, but it didn't fall down, because its foundations were on solid rock. Everyone that hears the words I say, and doesn't follow them, is like a foolish man who built his house on the sand. The rain poured down, and the floods rose, and the winds blew hard against the house, and it fell down—it totally collapsed."
(Continues next week)
Download the complete 'Words of Jesus' here.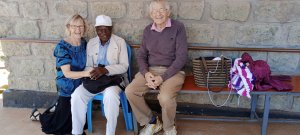 OUR AFRICAN EXPERIENCE
FOR MORE DETAILED AND REGULAR UPDATES, VISIT OUR FACEBOOK PAGE
AN EYE 4 Africa - https://www.facebook.com/aneye4africa/
PHOTO: Kathy and David, with a very happy Cataract customer. Note Kathy's bag and knitting, which turned into a beautiful blanket posted a short time ago.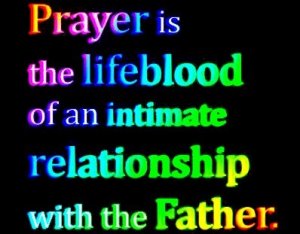 AREQUEST FOR PRAYER
Our financial state is dire. Please continue to pray that.....
1. NHIF will pay the big money they owe us quickly.
2' The bank will look on our loan application with favour.
Thank you
David and Kathy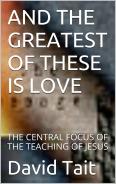 BOOK OF THE WEEK
AND THE GREATEST OF THESE IS LOVE
What is at the heart of the end time, kingdom church? The answer is actually very simple in principle, if not so simple to activate! For the answer is found in one word - LOVE….. 13 So now faith, hope, and love abide, these three; but the greatest of these is love. (1 Corinthians 13:13) But what is love?
Download here.....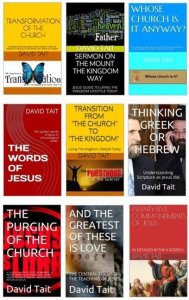 ***NOW***NINE BOOKS ARE AVAILABLE ON AMAZON!!!
9 BOOKS are now available on Amazon (Kindle)!

All are available worldwide for electronic download on Amazon (Kindle) for $US0.99c . Unfortunately there has to be a charge in order to list.

Your support would be appreciated and they could well change your life!

They are all found at this link.....
http://www.amazon.com/s/ref=nb_sb_noss?url=search-alias%3Daps&field-keywords=david+tait+books/
***DAILY EZINE!*** 'DAVID'S DAILY DOODLINGS' Subscribe Today
Receive one of David's sayings in your mailbox each day to inspire, challenge or maybe, amuse. To register today, go down to the bottom of the page link below, click on the subscribe link dd-on@wwj.org.nz (or paste the address in an email yourself and send) Then it's done! If you have an Irish heritage, you will love the background coloring!
Subscription and back issue link is.....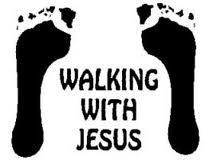 'THE WORDS OF JESUS' REMAIN AVAILABLE FOR PDF DOWNLOAD
Join the many who have downloaded the 'The Words of Jesus'. I am sure you will be blessed by it, as I have been.

One key element here is the setting out in chronological order (as far as it is possible to do so) our Lord's words drawn from all the Gospels, and the elimination of repetition between Gospels.

You may be surprised by the different perspective this presentation gives you both in understanding of His life and ministry, and in achieving a closer relationship with Him.

Download the free PDF here.....
DAVID'S DOODLINGS
JOY
624. Laughter expresses emotion, joy character.

625. Remaining joyful in adverse circumstances reflects God in you.

626. Joy is not an emotion, but a way of life.

627. Joy is the outward expression of peace within.

628. Laughter comes, laughter goes, but joy goes on forever.

1217. True joy is God given, not human driven.

1218. The source of true joy is righteousness rather then happiness.

1219. Real joy is of the spirit, not the soul.
Please feel free to quote these quotes. Acknowledgment of David Tait as the author would be appreciated. There are now over 1300 David sayings for you to view at ...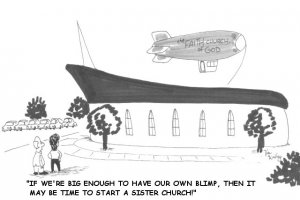 CARTOONS FROM TOON FEVER
Visit the Toon Fever website for more cartoon fun..... http://www.toonfever.com
Check it out at...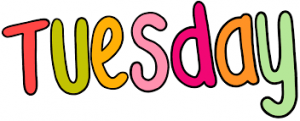 TUESDAY TEACHINGS
NEXT WEEK: LIVING THE KINGDOM LIFESTYLE continues
.....as we look at further kingdom parables of Jesus.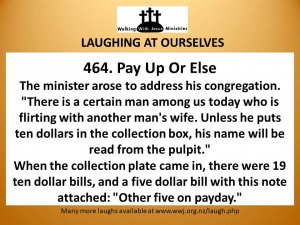 *** ANOTHER DAILY EZINE FROM WWJ!*** 'LAUGHING AT OURSELVES' Subscribe Today
As Christians, if we can't laugh at ourselves, others will! A fun way to start your day. To register today, go down to the bottom of the page link below, click on the subscribe link lao--on@wwj.org.nz (or paste the address in an email yourself and send) Then it's done!
https://www.wwj.org.nz/laughing-at-ourselves-ezine

LAUGHING AT OURSELVES
***Blessed are those who can laugh at themselves for they shall never cease to be amused***
*** Those who can't laugh at themselves leave the job to others. ***
114. Great Faith
An overweight business associate of mine decided it was time to shed some excess pounds. He took his new diet seriously, even changing his driving route to avoid his favourite bakery. One morning, however, he arrived at work carrying a gigantic coffeecake. We all scolded him, but his smile remained cherubic.
"This is a very special coffeecake," he explained. "I accidentally drove by the bakery this morning and there in the window was a host of goodies. I felt this was no accident, so I prayed, 'Lord, if you want me to have one of those delicious coffeecakes, let me have a parking place directly in front of the bakery', and sure enough," he continued, "the eighth time around the block, there it was!"
QWIK QWIP: "People are funny. They want the front of the bus, middle of the road, and the back of the church."
115. God's Rescue Attempts
During heavy flooding caused by La Nina, a priest refused to obey evacuation orders and decided to stay back in town. As the floodwaters rose higher, he climbed to the roof of his house and started praying to God for help.
After an hour of devout praying, a boat came by. The priest refused the boat crew's help.
"God will come to my assistance," he said. And he remained on the roof of his house.
After another hour praying, a canoe came by. The priest refused the owner's help.
"God will rescue me," he said. And he remained on the roof of his house.
After yet another hour of prayer, a helicopter flew by. Yet again, the priest refused help.
"God will help me", he said. And again, he remained on the roof of his house.
Despite continuous praying, the flood waters rose and the priest eventually drowned in the raging water.
In heaven, he met God and asked Him, "Why didn't you help me? I called for help and you didn't answer my prayers!"
"Didn't the help arrive? I sent a canoe, a boat, AND a chopper to your rescue!"
Download the book 'Laughing At Ourselves' in PDF format at LAUGHING AT OURSELVES One of the most comprehensive sources of Christian Humour on the Net with 800 sermon fillers for your entertainment and use at ..... https://www.wwj.org.nz/content/wwj18p47.pdf
Or read even more online at.....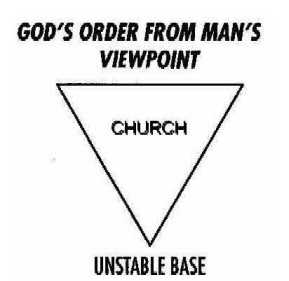 A DAVID MUSING
In God, you have to down to go up!
This reality, sadly, is not understood by most Christians.
Most of us ask for blessings, without realizing that we need to change our lives to become more like Jesus for the blessings to flow.
In the world, success comes from reaching the top of the pyramid, in whatever type of organization we are part of.
In God however, the greatest success is to be the greatest servant of all. As Jesus was.
Unstable as it may seem to us, this is the order God has designed.
May we all ponder today as to where our true loyalty lies.
His servant and yours
David Tait

Visit us here.....
CHANGING YOUR EMAIL ADDRESS? NEWSLETTER STOPS COMING?
Each week we can lose up to 2% of our readers when they change email addresses without letting us know. Or sometimes, by your server acting strangely and just cutting us off! If you are about to change your address, please advise us of both your old and new addresses here at
enquiries@wwj.org.nz
and we will happily change our records to ensure ongoing delivery. Thanks.
Please also keep our address in your address book, as sometimes servers will automatically delete your address if there is even a one off problem in delivery. If your newsletter doesn't arrive, please let us know and we will reinstate you.
REPRODUCTION OF NEWSLETTER CONTENT
Most weeks we get enquiries about reproducing, in electronic or print form, articles contained in 'PGIM!' We welcome and encourage you to utilize this material. Freely received, freely given. We would ask though, that the source be acknowledged as an encouragement to others to subscribe to this newsletter also.
LINKS
If you would like to link your web site to ours, and ours to yours, please advise us on
links@wwj.org.nz
ABOUT US
WALKING WITH JESUS MINISTRIES is a non-profit, non-denominational, Bible based ministry located in Hastings, New Zealand. A ministry dedicated to developing discipleship, fostering unity amongst God's people to achieve the Great Commission, and in doing so, preparing for Christ's return. It is securely based upon the foundational principles of the Apostles Creed while recognising the wide and rich diversity of beliefs amongst Christians in other areas. In accordance with the Lord's direction, materials produced by the ministry are available, free of charge, to genuine enquirers upon request. The ministry is solely funded by donations, as the Lord provides. A list of materials available (plus some fun!) is obtainable and freely downloadable from our website
wwj.org.nz or by contacting us as follows.

Walking With Jesus Ministries
P O Box 2
Webuye 50205
Kenya

Email: enquiries@wwj.org.nz
Web: wwj.org.nz

Our role is to bless and encourage those in ministry while promoting co-operation and unity of direction amongst the body of Christ, as emphasised 3 times by Jesus in His longest prayer, immediately prior to His arrest and crucifixion. "... so that they may be one as we are one." (John 17:12, 21, 23-4) Our website is currently being developed to encourage your participation one with another, to share resources, and to enable you to promote events and items of interest to the body as a whole - and have a smile while doing it!

For comments upon and contributions to this service, please contact
david@wwj.org.nz
SUBSCRIPTION MANAGEMENT
We would encourage you to share this free service with your friends in ministry. To subscribe yourself please email pgim-on@wwj.org.nz.
If your name has been referred to us by a friend or supporting Ministry or has been obtained from a public Christian Directory or Website, it isn't our wish to burden you with information in which you aren't interested. To remove yourself from this list, please email pgim-off@wwj.org.nz.