A Weekly World Wide Word of Encouragement to those in the Ministry
PRAISE GOD IT'S MONDAY!
A WEEKLY 'WWW (world-wide word) OF ENCOURAGEMENT'
TO THOSE IN MINISTRY
A FREE service, currently connecting with Christian leaders from 3,000 denominations and ministries, in 70 countries.

Issue No: 967 Published: 04 May 2020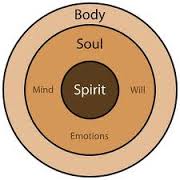 THINKING GREEK OR HEBREW?
HOW MANY "YOU'S" IN YOU?
Greek (Western) In Western thought, we separate body and soul, assigning different values and behaviours to each.
The body, essentially, is corrupted by earthly desires and sicknesses. We believe it is unimportant, being left behind when we die - maybe the sooner the better! The 'real us', on the other hand, our mind and our emotions, is what is of real importance and what will go to heaven once life here is finished. Hence we place great store upon what we know about God, studying at Seminaries and Bible Colleges, and about how we feel, how happy we are.
Interestingly, by downplaying the importance of the body, we can very easily justify sin as being unimportant and inconsequential. For only the physical you sins, the 'real' you doesn't!
We quote.....
12 For the word of God is living and active. Sharper than any double-edged sword, it penetrates even to dividing soul and spirit, joints and marrow; it judges the thoughts and attitudes of the heart. (Hebrews 4:12)
..... without understanding that the writer is actually referring to the whole person throughout this passage.
To summarise, knowledge about God and experiencing feelings of happiness, are the priorities of our Christian walk.

Eastern (Hebrew) In Hebrew (and other Eastern) thought, body, soul and spirit are integrated as one, the state of which is reflected through a person's actions.
As God is holy, so man is to be holy also.....
3 It is God's will that you should be sanctified: that you should avoid sexual immorality; 4 that each of you should learn to control his own body in a way that is holy and honorable, 5 not in passionate lust like the heathen, who do not know God; (1 Thessalonians 4:3-5)
Man is created in God's image.....
27 So God created man in his own image, in the image of God he created him; male and female he created them. (Genesis 1:27)
..... to be holy and righteous, as God is, and as Paul endeavoured to be amongst the people.....
10 You are witnesses, and so is God, of how holy, righteous and blameless we were among you who believed. (1 Thessalonians 2:10)
James was 'hot' on this subject, a theme which permeates his Epistle.....
14 What good is it, my brothers, if a man claims to have faith but has no deeds? Can such faith save him? 15 Suppose a brother or sister is without clothes and daily food. 16 If one of you says to him, "Go, I wish you well; keep warm and well fed," but does nothing about his physical needs, what good is it? 17 In the same way, faith by itself, if it is not accompanied by action, is dead. (James 2:14-17)
Upon accepting Jesus, we are to seek to become like Him and do what He would do in the here and now. We need to give ourselves to Him completely, body soul and spirit. We need to seek Him as to how to love our neighbour, how to treat our family, how to live our life. God cares about every part of our life, from the spiritual revelation to the mundaneness of much of everyday life.
As King David said in the well-known Psalm.....
4 Show me your ways, O LORD, teach me your paths; 5 guide me in your truth and teach me, for you are God my Savior, and my hope is in you all day long. (Psalm 25:4-5)
Amen.

SOME SPIRITUAL IMPLICATIONS FOR TODAY
1. Following Jesus requires all of us, body, soul and spirit.
2. We are to be Jesus to others. How we act determines our true depth of faith.
3. The church needs to overturn its preoccupation with theology and start living like Jesus.
Find out more about us at.....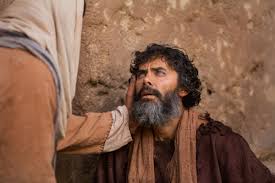 FROM THE WORD
THE WORDS OF JESUS
May we hear what the Lord is saying to us.....
Healing Jairus' Daughter (Matthew 9:23-6, Mark 5:35-43, Luke 8:49-56)
When Jarius was told his daughter was dead.
"Don't be afraid, just trust in me."
When he got to the home of Jarius.
"Why are you making such a commotion with all this crying? The little girl isn't dead, she's just sleeping."
"Talitha koum," (which means, "Little girl, get up!")
Healing Two Blind Men (Matthew 9:27-31)
In another place.
"Are you convinced that I'm able to do this?"
"Because of your trust in me it will happen!"
"Make sure nobody knows about this."
Second Rejection in Nazareth (Matthew 13:54-8, Mark 6:1-6)
When teaching in the local synagogue.
"A prophet is treated with respect except in his home town, among his relatives, and in his own family,"
(Continued next week)
Download the complete 'Words of Jesus' here.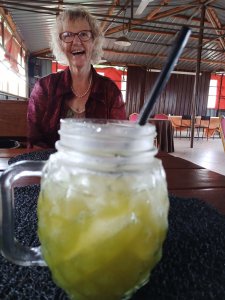 A MUZUNGU'S (White Man's) THOUGHT – Issue 34
A WEEKEND OFF TO CELEBRATE (AND WORK!) WITH MY 'GOLDEN' WIFE!!!
Shurakini
(Thank You)
OUR AFRICAN EXPERIENCE
FOR MORE DETAILED AND REGULAR UPDATES, VISIT OUR FACEBOOK PAGE
AN EYE 4 Africa - https://www.facebook.com/aneye4africa/

OUR VIDEO!
This is a must-see to get a real idea of who and what we are!


Live Link.....
https://www.youtube.com/watch?v=Np1ocYF5hoU&t=22s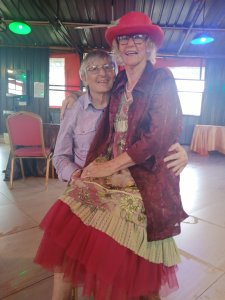 TO MY KATHLEENA – WE HAVE GOT THE GOLD!
TO MY KATHLEENA – WE HAVE GOT THE GOLD!
Fifty-two years ago we met at a Camp
Beside the bonfire we got to chat.
Little did we know where it would lead
As we talked about this and that.
After eighteen months of courtship
Spent in the Viva on Mount Vic.
You accepted a proposal and a ring,
For our relationship did click.
Now, fifty years ago this very day,
We did come to tie the knot.
My beautiful bride walked down the aisle,
Towards a husband, not as hot!
The vows were said and rings exchanged.
Then off on our honeymoon for fun
In bed, overlooking the lake at Wakitupu
Together starting on our life to run.
Innocent we were at that very happy time
Of the future that was to come.
Of the ups and downs marriage would bring
Of joy and challenges to overcome.
Four handsome sons brought by the stork.
Yes, they took after their mother!
Andrew, Brendan, Nigel and Cameron by name.
Two close, another and another.
Together we have gone through ups and downs,
Business success and failure, two times round.
Through all of life you have remained my rock
Faithfulness beyond measure, around the clock.
I love you more than ever, my precious doll
As we have made our Anniversary of Gold.
Fifty years of marriage we celebrate today
Yet still looking to the future, it to unfold.
Without your commitment, dedication and care
We could well have fallen away.
But to you I give my life, my lover and my friend
Yes, together we will always stay.
David Tait 2 May 2020
The Lord bless you and keep you;

the Lord make his face shine on you and be gracious to you;
the Lord turn his face toward you and give you peace.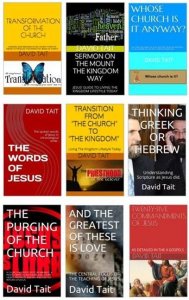 ***NOW***NINE BOOKS ARE AVAILABLE ON AMAZON!!!
9 BOOKS are now available on Amazon (Kindle)!

All are available worldwide for electronic download on Amazon (Kindle) for $US0.99c . Unfortunately there has to be a charge in order to list.

Your support would be appreciated and they could well change your life!

They are all found at this link.....
http://www.amazon.com/s/ref=nb_sb_noss?url=search-alias%3Daps&field-keywords=david+tait+books/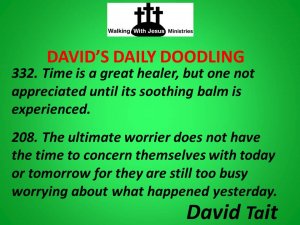 ***DAILY EZINE!*** 'DAVID'S DAILY DOODLINGS' Subscribe Today
Receive one of David's sayings in your mailbox each day to inspire, challenge or maybe, amuse. To register today, go down to the bottom of the page link below, click on the subscribe link dd-on@wwj.org.nz (or paste the address in an email yourself and send) Then it's done! If you have an Irish heritage, you will love the background coloring!
Subscription and back issue link is.....

'THE WORDS OF JESUS' REMAIN AVAILABLE FOR PDF DOWNLOAD
Join the many who have downloaded the 'The Words of Jesus'. I am sure you will be blessed by it, as I have been.

One key element here is the setting out in chronological order (as far as it is possible to do so) our Lord's words drawn from all the Gospels, and the elimination of repetition between Gospels.

You may be surprised by the different perspective this presentation gives you both in understanding of His life and ministry, and in achieving a closer relationship with Him.

Download the free PDF here.....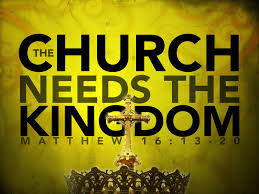 DAVID'S DOODLINGS
THE FOOLISH, THE WISE AND THE GODLY ('Kingdom' Thoughts)
11. The lips of the foolish blaspheme God, those of the wise honour God, while the godly ones' lips glorify their God.

12. The foolish love pleasure, the wise find pleasure in love, but to the godly, pleasure is love.

13. Unity of fellowship is spurned by the foolish, acknowledged by the wise, but sought by the godly.

14. Foolishness is effortless, wisdom a gift, but godliness requires submission.

15. Satan loves the foolish, attacks the wise, but fears the godly.

16. Wisdom is easily read, takes time to acquire, but needs to be applied over a lifetime.

17. Fools believe they have all wisdom, the wise are prepared to learn from others, while the godly one's teacher is the Holy Spirit.

18. The foolish heart seeks only God's blessings, the wise heart seeks to bless others, while the godly heart first blesses God.

175. The foolish keep all they have for themselves. The wise gives expecting the blessing to be returned. But the godly gives simply to bless God.

205. Foolishness is of the flesh, wisdom of the mind, but godliness comes from a heart right with God.
Please feel free to quote these quotes. Acknowledgment of David Tait as the author would be appreciated. There are now over 1300 David sayings for you to view at ...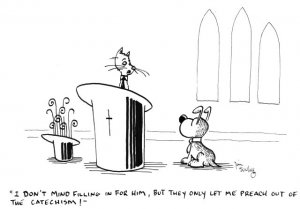 CARTOONS FROM TOON FEVER
Visit the Toon Fever website for more cartoon fun..... http://www.toonfever.com

Check it out at...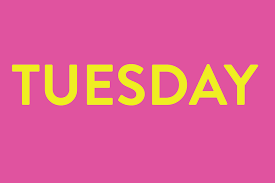 TUESDAY TEACHINGS
NEXT WEEK: TRANSFORMATION OF THE CHURCH: 3. FROM KINGS TO KINGDOM continues.....
.....with a look at the relationship between God and the church.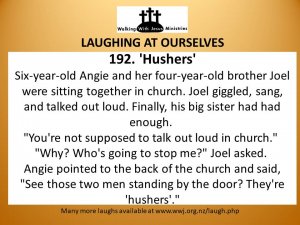 *** ANOTHER DAILY EZINE FROM WWJ!*** 'LAUGHING AT OURSELVES' Subscribe Today
As Christians, if we can't laugh at ourselves, others will! A fun way to start your day. To register today, go down to the bottom of the page link below, click on the subscribe link lao--on@wwj.org.nz (or paste the address in an email yourself and send) Then it's done!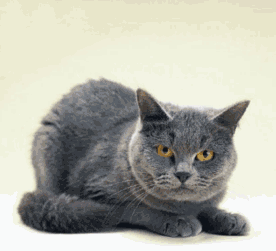 LAUGHING AT OURSELVES
***Blessed are those who can laugh at themselves for they shall never cease to be amused***
*** Those who can't laugh at themselves leave the job to others. ***
QWIK QWIP: "A good exercise for the heart is to bend down and help another up."
405. Bible Study
A Bible study group was discussing the unforeseen possibility of sudden death. "We will all die some day," the leader of the discussion said, "and none of us really knows when, but if we did we would all do a better job of preparing ourselves for that inevitable event."
Everybody nodded their heads in agreement with this comment.
"What would you do if you knew you only had 4 weeks of life remaining before your death, before your Great Judgement Day?" the leader asked the group.
"For those 4 weeks, I would go out into my community and minister the Gospel to those that have not yet accepted Jesus into their lives." one gentleman said.
"A very admirable thing to do," said the group leader. And all the group members agreed that would be a very good thing to do.
"For those 4 weeks, I would dedicate all of my remaining time to serving my family, my church, and my fellow man with a greater conviction," one lady said enthusiastically.
"That's wonderful!" the group leader commented, and all the group members agreed that would be a very good thing to do.
One gentleman in the back finally spoke up loudly. "For those 4 weeks, I would travel throughout the United States with my mother-in-law in a Ford Escort, and stay in a Motel 6 every night." Everyone was puzzled by his answer. "Why would you do that?" the group leader asked.
"Because," the man smiled, "it would be the longest 4 weeks of my life."
406. Slamming the Door
Two church members were going door to door, and knocked on the door of a woman who was not happy to see them. She told them in no uncertain terms that she did not want to hear their message and slammed the door in their faces.
To her surprise, however, the door did not close and, in fact, bounced back open. She tried again, really put her back into it, and slammed the door again with the same result the door bounced back open.
Convinced these rude young people were sticking their foot in the door, she reared back to give it a slam that would teach them a lesson, when one of them said, "Ma'am, before you do that again you need to move your cat."
Download the book 'Laughing At Ourselves' in PDF format at LAUGHING AT OURSELVES One of the most comprehensive sources of Christian Humour on the Net with 800 sermon fillers for your entertainment and use at ..... https://www.wwj.org.nz/content/wwj18p47.pdf
Or read them all online at.....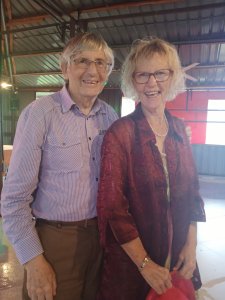 A DAVID MUSING
On Saturday, 2nd May, My wife Kathy, and of course myself, celebrated our Golden Wedding Anniversary Fifty years married! Unbelievable! How has Kathy put up with me this long!!!
Dragging her here to Kenya in our supposed retiRement years, is just the latest example of the life of challenges we have lived. Some successful, others ending in disaster, has been the story of our life.
But together we have persevered.
Of course, Corona has upset our celebration plans of going to Scotland and celebrating with 3 of our 4 sons and all our grandies, are on hold. For how long, we don't know.
Our 'marriage' to God requires perseverance to reach spiritual maturIty too.
May we use this time of enforced idleness to deepen our relationship with our Saviour and Lord.
Until next time.....
MAY GOD BLESS YOU AND YOU BLESS GOD
His servant and yours
David Tait

Visit us here.....
REPRODUCTION OF NEWSLETTER CONTENT
Most weeks we get enquiries about reproducing, in electronic or print form, articles contained in 'PGIM!' We welcome and encourage you to utilize this material. Freely received, freely given. We would ask though, that the source be acknowledged as an encouragement to others to subscribe to this newsletter also.
CHANGING YOUR EMAIL ADDRESS? NEWSLETTER STOPS COMING?
Each week we can lose up to 2% of our readers when they change email addresses without letting us know. Or sometimes, by your server acting strangely and just cutting us off! If you are about to change your address, please advise us of both your old and new addresses here at
enquiries@wwj.org.nz
and we will happily change our records to ensure ongoing delivery. Thanks.
Please also keep our address in your address book, as sometimes servers will automatically delete your address if there is even a one off problem in delivery. If your newsletter doesn't arrive, please let us know and we will reinstate you.
LINKS
If you would like to link your web site to ours, and ours to yours, please advise us on
links@wwj.org.nz
ABOUT US
WALKING WITH JESUS MINISTRIES is a non-profit, non-denominational, Bible based ministry located in Hastings, New Zealand. A ministry dedicated to developing discipleship, fostering unity amongst God's people to achieve the Great Commission, and in doing so, preparing for Christ's return. It is securely based upon the foundational principles of the Apostles Creed while recognising the wide and rich diversity of beliefs amongst Christians in other areas. In accordance with the Lord's direction, materials produced by the ministry are available, free of charge, to genuine enquirers upon request. The ministry is solely funded by donations, as the Lord provides. A list of materials available (plus some fun!) is obtainable and freely downloadable from our website
wwj.org.nz
or by contacting us as follows.
Walking With Jesus Ministries
7 Bull Street
Ahuriri
Napier
New Zealand
Phone: (06) 835 0567 International (+64) 6 835 0567
Email:
enquiries@wwj.org.nz
Web:
wwj.org.nz
Our role is to bless and encourage those in ministry while promoting co-operation and unity of direction amongst the body of Christ, as emphasised 3 times by Jesus in His longest prayer, immediately prior to His arrest and crucifixion. "... so that they may be one as we are one." (John 17:12, 21, 23-4) Our website is currently being developed to encourage your participation one with another, to share resources, and to enable you to promote events and items of interest to the body as a whole - and have a smile while doing it!
For comments upon and contributions to this service, please contact
david@wwj.org.nz
SUBSCRIPTION MANAGEMENT
We would encourage you to share this free service with your friends in ministry. To subscribe yourself please email pgim-on@wwj.org.nz.
If your name has been referred to us by a friend or supporting Ministry or has been obtained from a public Christian Directory or Website, it isn't our wish to burden you with information in which you aren't interested. To remove yourself from this list, please email pgim-off@wwj.org.nz.