A Weekly World Wide Word of Encouragement to those in the Ministry
PRAISE GOD IT'S MONDAY!
A WEEKLY 'WWW (world-wide word) OF ENCOURAGEMENT'
TO THOSE IN MINISTRY
A FREE service, currently connecting with Christian leaders from 3,000 denominations and ministries, in 70 countries.

Issue No: 1143 Published: 11 Sep 2023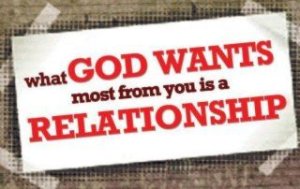 A REVELATION OF..... THE TABERNACLE OF DAVID
REJECTED - AS JESUS WAS!
(Part 2 of 3)
THE LESSON
King David's parade to Jerusalem can be likened to Jesus making the same journey on Psalm Sunday. It was a time of rejoicing.
8 A very large crowd spread their cloaks on the road, while others cut branches from the trees and spread them on the road. 9 The crowds that went ahead of him and those that followed shouted, "Hosanna to the Son of David!" "Blessed is he who comes in the name of the Lord!" "Hosanna in the highest!" (Matthew 21:8-9)
However, this was followed a few days later by His complete and utter rejection, at the instigation of the priests.
20 But the chief priests and the elders persuaded the crowd to ask for Barabbas and to have Jesus executed. 21 "Which of the two do you want me to release to you?" asked the governor. "Barabbas," they answered. 22 "What shall I do, then, with Jesus who is called Christ?" Pilate asked.
They all answered, "Crucify him!" 23 "Why? What crime has he committed?" asked Pilate. But they shouted all the louder, "Crucify him!" (Matthew 27:22-23)
We generally look at this pattern as applying between believers and non- believers. While it does have some parallel, the reality is that in both cases, the rejection was from those of the supposedly godly line.
"But surely this situation doesn't apply today?" you might well ask. Sadly, it has always existed in the church, right from the very early days of the New Testament church.
In the presence of God and of Christ Jesus, who will judge the living and the dead, and in view of his appearing and his kingdom, I give you this charge: 2 Preach the Word; be prepared in season and out of season; correct, rebuke and encourage—with great patience and careful instruction. 3 For the time will come when men will not put up with sound doctrine. Instead, to suit their own desires, they will gather around them a great number of teachers to say what their itching ears want to hear. 4 They will turn their ears away from the truth and turn aside to myths. (2 Timothy 4:1-4)
It takes a long time, even for those who are dedicated to God, particularly ones who are capable in the natural, to learn that God's ways are better than our own.
25 For the foolishness of God is wiser than man's wisdom, and the weakness of God is stronger than man's strength. (1 Corinthians 1:25)
We must learn to rest in God, not pushing on in our own strength but waiting on Him.
9 There remains, then, a Sabbath-rest for the people of God; 10 for anyone who enters God's rest also rests from his own work, just as God did from his. 11 Let us, therefore, make every effort to enter that rest, so that no one will fall by following their example of disobedience. (Hebrews 4:9-11)
But reality is, many in the church will not understand and will reject those who desire to be '100 fold' Christians.
8 Still other seed fell on good soil, where it produced a crop—a hundred, sixty or thirty times what was sown. 9 He who has ears, let him hear." (Matthew 13:8-9)
Those who work for the Lord, because He said it, not just because it is a church programme.
23 Whatever you do, work at it with all your heart, as working for the Lord, not for men, 24 since you know that you will receive an inheritance from the Lord as a reward. It is the Lord Christ you are serving. (Colossians 3:23-24)
Those in the church who are tied to its traditions, its theologies, who effectively place 'their church' above God, do not understand those who seek to follow the Lord with all they have. Yet, it is these ones who are sold out to Jesus, who will inherit the kingdom of God.
32 "Well said, teacher," the man replied. "You are right in saying that God is one and there is no other but him. 33 To love him with all your heart, with all your understanding and with all your strength, and to love your neighbor as yourself is more important than all burnt offerings and sacrifices." 34 When Jesus saw that he had answered wisely, he said to him, "You are not far from the kingdom of God." (Mark 12:32-4)
(Continued next week)
Find more about us here.....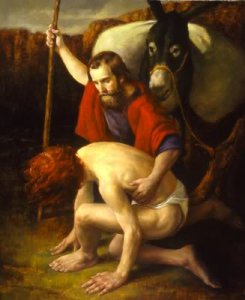 FROM THE WORD
THE WORDS OF JESUS
Seventy (or 72) Return (Luke 10:17-24)
Jesus praises God for their good report.
"I saw Satan fall like lightning from heaven. Yes, I have given you power to tread on snakes and scorpions, and to overcome all the enemy's strength, and nothing will harm you. But don't take delight that the spirits do what you tell them—just be glad that your names are written in heaven."
At that moment Jesus was filled with the joy of the Holy Spirit, and said, "I thank you Father, Lord of heaven and earth, for you hid these things from the wise and clever people and revealed them to children! Yes, Father, you were pleased to do it in this way.
"My Father has handed over everything to me. No one understands the Son except the Father, and no one understands the Father except the Son, and those to whom the Son chooses to reveal him."
When they were by themselves Jesus turned to the disciples and told them, "Those who see what you're seeing should be really happy! I tell you, many prophets and kings have wanted to see what you're seeing, but they didn't see, and wanted to hear the things you're hearing, but didn't hear."
Lawyer Tests Jesus About Receiving Eternal Life (Luke 10:25-37)
"What is written in the law? How do you read it?"
The lawyer replies with the 'golden rule'.
"You're right," "Do this, and you will live."
Jesus then tells the parable of the Good Samaritan.
"A man was going down from Jerusalem to Jericho. He was attacked by robbers who stripped him and beat him, and left him for dead. It so happened that a priest was going the same way. He saw the man, but he passed by on the other side of the road. Then a Levite came along. But when he got to the place and saw the man, he also passed by on the other side. "Finally a Samaritan man came along. As he passed by, he saw the man and felt sorry for him. He went over and treated the man's wounds with oil and wine, and bandaged them. Then he placed the man on his own donkey and took him to an inn where he took care of him. The next day he gave two denarii to the innkeeper and told him, 'Take care of him, and if you spend more than this, I'll pay you back when I return.' Which one of these three do you think was a neighbor to the man who was attacked by robbers?"
"Go and do the same,"
Martha Works While Mary Listens (Luke 10:38:42)
Jesus comments when Martha complains.
"Martha, Martha," "you're worried and upset about all this. But only one thing is really necessary. Mary has chosen the right thing, and it shall not be taken away from her."
(Continued next week)
Find out more about us at.....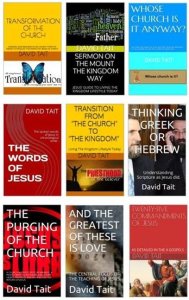 ***NOW***NINE BOOKS ARE AVAILABLE ON AMAZON!!!
9 BOOKS are now available on Amazon (Kindle)!

All are available worldwide for electronic download on Amazon (Kindle) for $US0.99c . Unfortunately there has to be a charge in order to list.

Your support would be appreciated and they could well change your life!
These and many more are availble for free online at https://www.wwj.org.nz/more-free-downloads

They Amazon books are all found at this link.....
http://www.amazon.com/s/ref=nb_sb_noss?url=search-alias%3Daps&field-keywords=david+tait+books/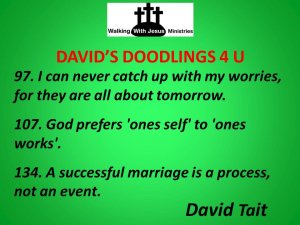 *DAVID"S DOODLINGS
Enjoy some of David's sayings here, plus 1300 more on the website at.....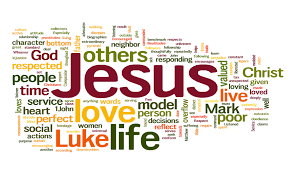 'THE WORDS OF JESUS' REMAIN AVAILABLE FOR PDF DOWNLOAD
Join the many who have downloaded the 'The Words of Jesus'. I am sure you will be blessed by it, as I have been.
One key element here is the setting out in chronological order (as far as it is possible to do so) our Lord's words drawn from all the Gospels, and the elimination of repetition between Gospels.
You may be surprised by the different perspective this presentation gives you both in understanding of His life and ministry, and in achieving a closer relationship with Him.

Download the free PDF here.....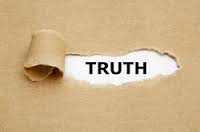 DAVID'S DOODLINGS
TRUTH AND KNOWLEDGE
444. If I knew everything in the world, I would be most confused!

445. The pursuit of knowledge is excellent, the pursuit of truth, unsurpassable.

446. The more I learn, the less I know, so to my God I'd rather go.

447. Truth is like tightening a nut. There is only a small difference between maximum effectiveness and stripping the thread.

448. Human knowledge corrupts. Absolute knowledge corrupts absolutely.

449. Knowledge seeks truth but only God can reveal the truth.

450. Truth provides the foundation upon which the house of knowledge should be built.

451. Knowledge is relative, truth absolute. Problems arise when we confuse the two.

452. If I have all knowledge in the world but have not the truth, I am as nothing.

453. Computers are able to process endless knowledge, but only humans can discern truth.
Many more at.....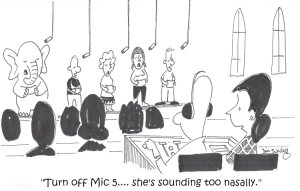 CARTOONS FROM TOON FEVER
Visit the Toon Fever website for more cartoon fun..... http://www.toonfever.com
Check it out at...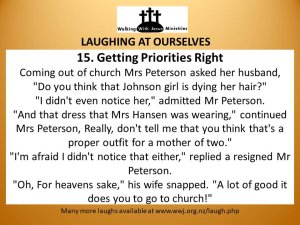 'LAUGHING AT OURSELVES
Another laugh or three for you today
Many more on our website below. Also many, may, many more under these categories on our website, wwj,org,nz Look under the heading MAINLY LAUGHS. Choose from.....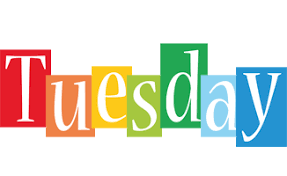 THIS WEEKS TUESDAY TEACHING.....
A REVELATION OF....... 3 KINGDOM AGES: SPIRITUAL PATTERN OF THE AGES
God revealed Himself spiritually to each kingdom age in a different way.
Through the wonder of creation to the splendour of the Temple to the reconciliation of the cross.
Let's see how it worked.
LAUGHING AT OURSELVES
***Blessed are those who can laugh at themselves for they shall never cease to be amused***
397. Amen, Preach!
"Amen, Preach!"
Preacher: "This church is just like a baby, and every baby has to learn to crawl."
The congregation shouts out, "Amen Preach, let her crawl.."
The Preacher continues: "But nobody stays a baby forever. After a while this church is going to stand and walk."
Congregation: "Amen, Preach it--Let her walk."
Preacher goes on: "And after a while this church is not just going to stand or walk, it's going to run!"
Congregation: "Amen Preach, let her run."
Preacher: "And in order for this Church to run it needs to give!"
Congregation: "Let her crawl Preach, Let her crawl"
QWIK QWIP: "The trouble with learning from experience is that the test comes first and the lesson afterwards."
398. It might be a country church if . . .
1. The doors are never locked.
2. The Call to Worship is ,"Y'all come on in!"
3. People grumble about Noah letting coyotes on the Ark.
4. The Preacher says, "I'd like to ask Bubba to help take up the offering" - and five guys stand up.
5. The restroom is outside.
6. Opening day of deer hunting season is recognised as an official church holiday.
7. A member requests to be buried in his four-wheel drive truck because, "I ain't never been in a hole it couldn't get me out of".
8. In the annual stewardship drive there is at least one pledge of "two calves."
9. Never in its entire 100-year history has one of its pastors had to buy any meat or vegetables.
10. When it rains, everybody's smiling.
11. Prayers regarding the weather are a standard part of every worship service.
12. A singing group is known as "The O.K. Chorale."
13. The church directory doesn't have last names.
14. The pastor wears boots.
15. Four generations of one family sit together in worship every Sunday.
16. The only time people lock their cars in the parking lot is during the summer and then only so their neighbours can't leave them a bag of squash.
17. There is no such thing as a "secret'' sin.
18. Baptism is referred to as "branding.''
19. There is a special fund-raiser for a new septic tank.
20. Finding and returning lost sheep is not just a parable.
21. You miss worship one Sunday morning and by 2 o'clock that afternoon you have had a dozen phone calls inquiring about your health.
22. High notes on the organ set dogs in the parking lot to howling.
23. People wonder when Jesus fed the 5,000 whether the two fish were bass or catfish.
24. It's not heaven, but you can see heaven from there.
25. The final words, of the benediction are, "Y'all come on back now, ya hear!"
26. On Sunday morning the parking lot looks like the parking lot at the livestock auction.
Download the book 'Laughing At Ourselves' in PDF format at LAUGHING AT OURSELVES One of the most comprehensive sources of Christian Humour on the Net with 800 sermon fillers for your entertainment and use at ..... https://www.wwj.org.nz/content/wwj18p47.pdf
Or read even more online at.....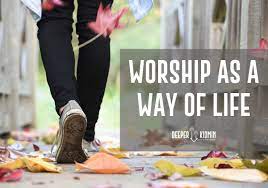 A DAVID MUSING
"Jesus, Jesus, Jesus,
Sweetest name I know..,
Fills my heart with longing,
Sets me singing as I go.."
Are these just words of a song simply to be sung on a Sunday, or a real life experience?
Jesus is the sweetest name I know!
He "fills my heart with longing to be with Him, once my work on earth is done."
Too often we sing amazing words in church, but once we get outside the building, they lose meaning, nor effect on our lives at all.
One day we will have to account for our words spoken or sung.
In my life, I try to apply them to day to day living.
How about you?
Until next time
His servant and yours
David Tait

Visit us here.....
CHANGING YOUR EMAIL ADDRESS? NEWSLETTER STOPS COMING?
Each week we can lose up to 2% of our readers when they change email addresses without letting us know. Or sometimes, by your server acting strangely and just cutting us off! If you are about to change your address, please advise us of both your old and new addresses here at
enquiries@wwj.org.nz and we will happily change our records to ensure ongoing delivery. Thanks.

Please also keep our address in your address book, as sometimes servers will automatically delete your address if there is even a one off problem in delivery. If your newsletter doesn't arrive, please let us know and we will reinstate you.
REPRODUCTION OF NEWSLETTER CONTENT
Most weeks we get enquiries about reproducing, in electronic or print form, articles contained in 'PGIM!' We welcome and encourage you to utilize this material. Freely received, freely given. We would ask though, that the source be acknowledged as an encouragement to others to subscribe to this newsletter also.
LINKS
If you would like to link your web site to ours, and ours to yours, please advise us on
links@wwj.org.nz
ABOUT US
WALKING WITH JESUS MINISTRIES is a non-profit, non-denominational, Bible based ministry located in Hastings, New Zealand. A ministry dedicated to developing discipleship, fostering unity amongst God's people to achieve the Great Commission, and in doing so, preparing for Christ's return. It is securely based upon the foundational principles of the Apostles Creed while recognising the wide and rich diversity of beliefs amongst Christians in other areas. In accordance with the Lord's direction, materials produced by the ministry are available, free of charge, to genuine enquirers upon request. The ministry is solely funded by donations, as the Lord provides. A list of materials available (plus some fun!) is obtainable and freely downloadable from our website
wwj.org.nz or by contacting us as follows.

Walking With Jesus Ministries
P O Box 2
Webuye 50205
Kenya

Email: enquiries@wwj.org.nz
Web: wwj.org.nz

Our role is to bless and encourage those in ministry while promoting co-operation and unity of direction amongst the body of Christ, as emphasised 3 times by Jesus in His longest prayer, immediately prior to His arrest and crucifixion. "... so that they may be one as we are one." (John 17:12, 21, 23-4) Our website is currently being developed to encourage your participation one with another, to share resources, and to enable you to promote events and items of interest to the body as a whole - and have a smile while doing it!

For comments upon and contributions to this service, please contact
david@wwj.org.nz
SUBSCRIPTION MANAGEMENT
We would encourage you to share this free service with your friends in ministry. To subscribe yourself please email pgim-on@wwj.org.nz.
If your name has been referred to us by a friend or supporting Ministry or has been obtained from a public Christian Directory or Website, it isn't our wish to burden you with information in which you aren't interested. To remove yourself from this list, please email pgim-off@wwj.org.nz.