A Weekly World Wide Word of Encouragement to those in the Ministry
PRAISE GOD IT'S MONDAY!
A WEEKLY 'WWW (world-wide word) OF ENCOURAGEMENT'
TO THOSE IN MINISTRY
A FREE service, currently connecting with Christian leaders from 3,000 denominations and ministries, in 70 countries.

Issue No: 941 Published: 04 Nov 2019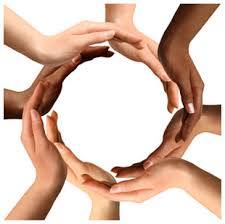 THINKING GREEK OR HEBREW?
DIVISION WITHIN UNITY

Greek (Western)
Logically, there can only be one truth, so those who disagree with us are automatically wrong. Divisions within the church result.
In Western, scientific based thought, there can only be one truth. Of course, that is the truth and understanding that we have, built upon the theology in which we believe! Therefore that 'church down the road' that has some different beliefs to us cannot, at best, be as good as ours or, at worst, are regarded as heretics and not part of the kingdom of God. We are intolerant of the views of others for, in our mindset, there can only be one truth - ours!
This is very different to the Eastern way of thinking.

Eastern (Hebrew)
Jewish thinking allows for differences of opinion, without putting aside the greater picture of the good of the nation.
While in Jesus time, and since, there has been plenty of robust discussion and disagreement between groups with differing beliefs about Scripture and life, e.g. the Pharisees and Sadducees, (broadly speaking, conservative and liberal in our terminology), they still regarded each other as being a true part of the kingdom of Israel, for the greater good of the nation was bigger than their differences with each other. Difference was tolerated without causing complete separation.
Paul exhibited this way of thinking when discussing divisions that were arising in the early Roman church.....
One man considers one day more sacred than another; another man considers every day alike. Each one should be fully convinced in his own mind. 6 He who regards one day as special, does so to the Lord. He who eats meat, eats to the Lord, for he gives thanks to God; and he who abstains, does so to the Lord and gives thanks to God. 7 For none of us lives to himself alone and none of us dies to himself alone. 8 If we live, we live to the Lord; and if we die, we die to the Lord. So, whether we live or die, we belong to the Lord. 9 For this very reason, Christ died and returned to life so that he might be the Lord of both the dead and the living. 10 You, then, why do you judge your brother? Or why do you look down on your brother? For we will all stand before God's judgment seat. 11 It is written: "'As surely as I live,' says the Lord, 'every knee will bow before me; every tongue will confess to God.'" (Romans 14:5-11)
There should be even greater unity in the church than in the world! We are not to follow particular men (or theologies), only God. To the Corinthians he said....
Brothers, I could not address you as spiritual but as worldly—mere infants in Christ. 2 I gave you milk, not solid food, for you were not yet ready for it. Indeed, you are still not ready. 3 You are still worldly. For since there is jealousy and quarreling among you, are you not worldly? Are you not acting like mere men? 4 For when one says, "I follow Paul," and another, "I follow Apollos," are you not mere men? 5 What, after all, is Apollos? And what is Paul? Only servants, through whom you came to believe—as the Lord has assigned to each his task. 6 I planted the seed, Apollos watered it, but God made it grow. 7 So neither he who plants nor he who waters is anything, but only God, who makes things grow. 8 The man who plants and the man who waters have one purpose, and each will be rewarded according to his own labor. 9 For we are God's fellow workers; you are God's field, God's building. (1 Corinthians 3:1-9)
Jesus too, was strong about this.....
8 "But you are not to be called 'Rabbi,' for you have only one Master and you are all brothers. 9 And do not call anyone on earth 'father,' for you have one Father, and he is in heaven. 10 Nor are you to be called 'teacher,' for you have one Teacher, the Christ. 11 The greatest among you will be your servant. 12 For whoever exalts himself will be humbled, and whoever humbles himself will be exalted. (Matthew 23:8-12)
The ministry role is to bring about unity, not division.....
11 It was he who gave some to be apostles, some to be prophets, some to be evangelists, and some to be pastors and teachers, 12 to prepare God's people for works of service, so that the body of Christ may be built up 13 until we all reach unity in the faith and in the knowledge of the Son of God and become mature, attaining to the whole measure of the fullness of Christ. (Ephesians 4:11-13)
May the Lord have mercy upon us as we continue to lift one man above another and pursue policies that divide rather than unite the body of Christ.

SOME SPIRITUAL IMPLICATIONS FOR TODAY
1. We need to learn that only God has all the answers - and that we are not God!
2. We need to understand and accept that others may have different ideas to us in disputable areas of theology.
3. We need to put the overall good of the body of Christ above the self interest of our own denomination, grouping, (or non-grouping!).
4. We need to take active steps to reconcile with those we have rejected.
Find out more about us at.....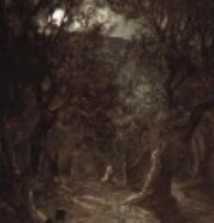 FROM THE WORD
THE WORDS OF JESUS
May we hear what the Lord is saying to us.....
Jesus Rejected at Nazareth (Luke 4:14-30)
His home town. Reading from the scroll of Isaiah.
"The Spirit of the Lord is upon me, for he has anointed me to announce good news to the destitute. He has sent me to proclaim that prisoners will be released, the blind will see, the oppressed will be freed, and to proclaim the time of the Lord's favor."
"This Scripture you've just heard has been fulfilled today!"
"I'm sure you'll repeat this proverb to me, 'Physician, heal yourself!' and ask, "Why don't you do here in your own hometown what we heard you did in Capernaum?" But I tell you the truth, no prophet is accepted in his hometown. I guarantee that there were many widows in Israel during the time of Elijah when there was a drought for three and a half years, causing a great famine throughout the country. Yet Elijah wasn't sent to any of them. He was sent to a widow in Zarephath in the region of Sidon! Even though there were many lepers in Israel in the time of Elisha, the only one who was healed was Naaman the Syrian!"
Jesus Healing an Official's Son(John 4:32-54)
Who was near to death.
"Unless you see signs and wonders you people really won't trust me,"
"Go on home," "Your son will live!"
Jesus Driving Out an Evil Spirit (Mark 1:21-8, Luke 4:31-7)
At the synagogue in Capernaum.
"Be quiet! Come out of him."
Jesus Praying in a Solitary Place (Mark 1:35-8, Luke 4:38-44)
Is advised that the people are looking for Him.
"We have to go to the other towns around here so that I can tell them the good news as well—for that's why I came,"
(Continued next week)
Download the complete 'Words of Jesus' here.

DAVID'S TRIP TO NEW ZEALAND
I will shortly be returning to New Zealand for the first time in the 2 1/2 years we have been in Kenya. I leave Kenya on 12 November, arriving in New Zealand in the early hours of the 14th and come back on 3 December.
Obviously I am looking forward to catching up with family and friends.
HOWEVER THE DUAL PURPOSE OF MY VISIT IS TO SPREAD THE WORD ABOUT KINGDOM AND CBM. IF YOU WOULD LIKE ME TO SPEAK TO A GROUP IN YOUR AREA, PLEASE EMAIL ME ON david@wwj.org.nz AND I WILL DO MY BEST TO FIT YOU IN, WHEREVER YOU ARE.
Kathy is staying here this time, looking after the hospital.
I look forward to meeting with you when I am there.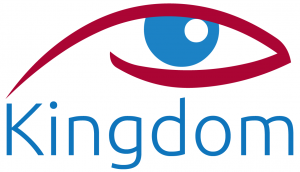 OUR AFRICAN EXPERIENCE
FOR MORE DETAILED AND REGULAR UPDATES, VISIT OUR FACEBOOK PAGE
AN EYE 4 Africa - https://www.facebook.com/aneye4africa/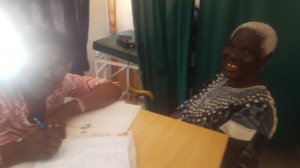 SEEING IS BELIEVING!
Last Saturday, our first 4 cataract patients came back for a checkup with smiles on their faces for now they can see well.


This lovely lady shows her pleasure in her smile as she sits with Rosemary, our superb eye nurse.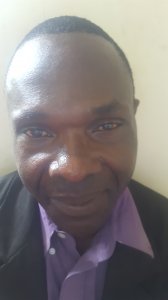 NO SMILE
Traditionally Kenyans do not smile in photos, particularly men.
But I can assure you, Mohammed's smile was great when he read the bottom line of the Eye Chart.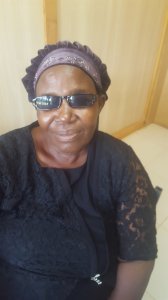 Sunglasses are meant to be worn for a time to protect the eye from the sun, which incidentally, we have not had a lot of lately!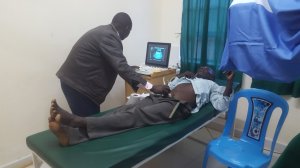 ULTRASOUND DOCTOR ON THE JOB
Other things are going on here too!
A patient having an ultrasound check.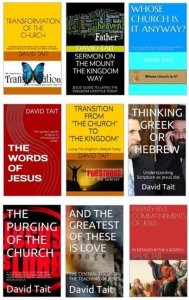 ***NOW***NINE BOOKS ARE AVAILABLE ON AMAZON!!!
9 BOOKS are now available on Amazon (Kindle)!

All are available worldwide for electronic download on Amazon (Kindle) for $US0.99c . Unfortunately there has to be a charge in order to list.

Your support would be appreciated and they could well change your life!

They are all found at this link.....
http://www.amazon.com/s/ref=nb_sb_noss?url=search-alias%3Daps&field-keywords=david+tait+books/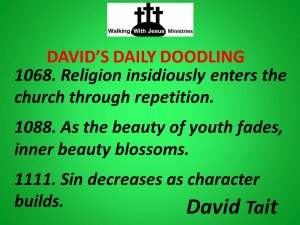 ***DAILY EZINE!*** 'DAVID'S DAILY DOODLINGS' Subscribe Today
Receive one of David's sayings in your mailbox each day to inspire, challenge or maybe, amuse. To register today, go down to the bottom of the page link below, click on the subscribe link dd-on@wwj.org.nz (or paste the address in an email yourself and send) Then it's done! If you have an Irish heritage, you will love the background coloring!
Subscription and back issue link is.....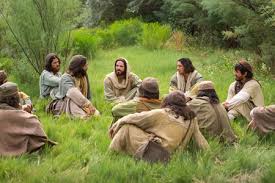 'THE WORDS OF JESUS' REMAIN AVAILABLE FOR PDF DOWNLOAD
Join the many who have downloaded the 'The Words of Jesus'. I am sure you will be blessed by it, as I have been.

One key element here is the setting out in chronological order (as far as it is possible to do so) our Lord's words drawn from all the Gospels, and the elimination of repetition between Gospels.

You may be surprised by the different perspective this presentation gives you both in understanding of His life and ministry, and in achieving a closer relationship with Him.

Download the free PDF here.....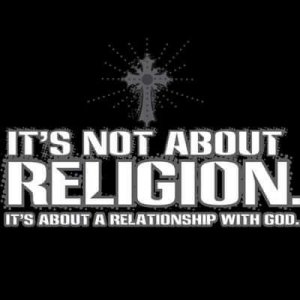 DAVID'S DOODLINGS
RELIGION, REVELATION AND GOD'S KINGDOM
1012. I am rapidly coming to the conclusion that the biggest hindrance to God building His kingdom is man building his. It's called religion.

1013. Man organises the god out of God!

1014. Religion builds tradition, the Spirit, change.

1015. Religion builds tradition, the Spirit breaks tradition down.

1016. One person's vision becomes their successor's job.

1017. The kingdom of God is built upon relationship, not organisation.

1018. Mankind cannot build the kingdom of God for He has already done it far better than we ever could.

1019. While religion may desire to build God's kingdom, it finally succeeds in building its own.

1020. The kingdom of God doesn't need to be built, rather, grasped hold of.

1021. Religion is of the proud, the kingdom of God, of the humble.
Please feel free to quote these quotes. Acknowledgement of David Tait as the author would be appreciated. There are now over 1300 David sayings for you to view at ...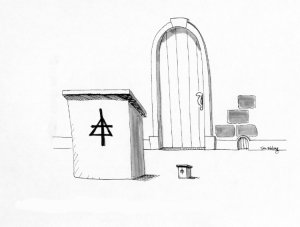 CARTOONS FROM TOON FEVER
Visit the Toon Fever website for more cartoon fun..... http://www.toonfever.com

Check it out at...
TUESDAY TEACHINGS
REVELATION FROM THE OLD TESTAMENT PRINCIPLES OF ATONEMENT

A. ATONEMENT PRINCIPLES TOTALLY FULFILLED BY JESUS
(Fulfilled both Positionally and Experientially.)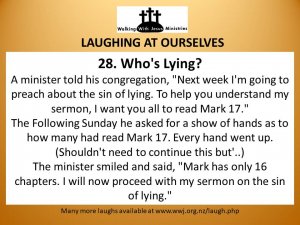 *** ANOTHER DAILY EZINE FROM WWJ!*** 'LAUGHING AT OURSELVES' Subscribe Today
As Christians, if we can't laugh at ourselves, others will! A fun way to start your day. To register today, go down to the bottom of the page link below, click on the subscribe link lao--on@wwj.org.nz (or paste the address in an email yourself and send) Then it's done!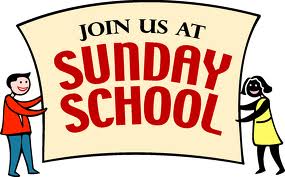 LAUGHING AT OURSELVES
***Blessed are those who can laugh at themselves for they shall never cease to be amused***
*** Those who can't laugh at themselves leave the job to others. ***
333. The Lord's Prayer
The Lord's Prayer has always been easy for kids to misinterpret.
*One little boy said "Harold be Thy name."
*Two other lesser-known prayers though are a little girl saying: "Give us this day our jelly bread."
*Or the little New York boy who petitioned God to "Lead us not into Penn Station."
334. Sad
A Navy Commander began teaching Sunday School for young children. One Sunday, the Pastor asked one of the Commander's 4-year old students what she had learned that day.
"Well," she said, "I learned all about the ten commanders. Isn't it sad that they're always broke?"
335. Greenies
Four-year-old Jimmy attended the vacation Bible school at our church. The theme was "Discipleship and Saving Mother Earth." His mother asked Jimmy what he had learned. He immediately told her all about "Jesus and the 12 recycles."
336. Absent?
A Sunday school teacher challenged her children to take some time on Sunday afternoon to write a letter to God. They were to bring back their letter the following Sunday. One little boy wrote: "Dear God, we had a good time at church today. Wish you could have been there."
QWIK QWIP: "What you are is God's Gift to you. What you become is your gift to God."
Download the book 'Laughing At Ourselves' in PDF format at LAUGHING AT OURSELVES One of the most comprehensive sources of Christian Humour on the Net with 800 sermon fillers for your entertainment and use at ..... https://www.wwj.org.nz/content/wwj18p47.pdf
Or read them all online at.....
A DAVID MUSING
Last week I shared about a dream come true - our first cataract operations at the Kingdom Eye Referral Hospital.
This week, I have to share about a dream shattered - that is The New Zealand All Blacks winning the Rugby World Cup 3 times in a row.
Sadly for us Kiwis, it was not to be and we were soundly beaten by England in the semi-finals! But that was yesterday. Now we can look forward to the next one in 4 years time!
Life is like that! The ups and downs that make it both interesting and challenging.
In God too, it is the same. We have to walk through the valleys of trials as well as enjoy the mountain top experiences when they arise.
The most important thing is that we don't give up - in the world and in God. He promises He will come through and He does, in His timing.
Our part is not to persevere in preparation for that special day when He promises us He will return.
Until next week.....
MAY GOD BLESS YOU AND YOU BLESS GOD
His servant and yours
David Tait

Visit us here.....
REPRODUCTION OF NEWSLETTER CONTENT
Most weeks we get enquiries about reproducing, in electronic or print form, articles contained in 'PGIM!' We welcome and encourage you to utilize this material. Freely received, freely given. We would ask though, that the source be acknowledged as an encouragement to others to subscribe to this newsletter also.
CHANGING YOUR EMAIL ADDRESS? NEWSLETTER STOPS COMING?
Each week we can lose up to 2% of our readers when they change email addresses without letting us know. Or sometimes, by your server acting strangely and just cutting us off! If you are about to change your address, please advise us of both your old and new addresses here at
enquiries@wwj.org.nz
and we will happily change our records to ensure ongoing delivery. Thanks.
Please also keep our address in your address book, as sometimes servers will automatically delete your address if there is even a one off problem in delivery. If your newsletter doesn't arrive, please let us know and we will reinstate you.
LINKS
If you would like to link your web site to ours, and ours to yours, please advise us on
links@wwj.org.nz
ABOUT US
WALKING WITH JESUS MINISTRIES is a non-profit, non-denominational, Bible based ministry located in Hastings, New Zealand. A ministry dedicated to developing discipleship, fostering unity amongst God's people to achieve the Great Commission, and in doing so, preparing for Christ's return. It is securely based upon the foundational principles of the Apostles Creed while recognising the wide and rich diversity of beliefs amongst Christians in other areas. In accordance with the Lord's direction, materials produced by the ministry are available, free of charge, to genuine enquirers upon request. The ministry is solely funded by donations, as the Lord provides. A list of materials available (plus some fun!) is obtainable and freely downloadable from our website
wwj.org.nz
or by contacting us as follows.
Walking With Jesus Ministries
7 Bull Street
Ahuriri
Napier
New Zealand
Phone: (06) 835 0567 International (+64) 6 835 0567
Email:
enquiries@wwj.org.nz
Web:
wwj.org.nz
Our role is to bless and encourage those in ministry while promoting co-operation and unity of direction amongst the body of Christ, as emphasised 3 times by Jesus in His longest prayer, immediately prior to His arrest and crucifixion. "... so that they may be one as we are one." (John 17:12, 21, 23-4) Our website is currently being developed to encourage your participation one with another, to share resources, and to enable you to promote events and items of interest to the body as a whole - and have a smile while doing it!
For comments upon and contributions to this service, please contact
david@wwj.org.nz
SUBSCRIPTION MANAGEMENT
We would encourage you to share this free service with your friends in ministry. To subscribe yourself please email pgim-on@wwj.org.nz.
If your name has been referred to us by a friend or supporting Ministry or has been obtained from a public Christian Directory or Website, it isn't our wish to burden you with information in which you aren't interested. To remove yourself from this list, please email pgim-off@wwj.org.nz.