A Weekly World Wide Word of Encouragement to those in the Ministry
PRAISE GOD IT'S MONDAY!
A WEEKLY 'WWW (world-wide word) OF ENCOURAGEMENT'
TO THOSE IN MINISTRY
A FREE service, currently connecting with Christian leaders from 3,000 denominations and ministries, in 70 countries.

Issue No: 993 Published: 26 Oct 2020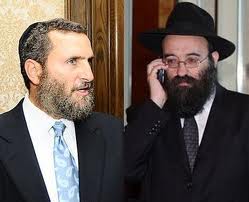 THINKING GREEK OR HEBREW
EXISTENCE OF GOD

Greek (Western)
We try to prove the existence of God. How does one prove that God exists? Theologians put forward the following arguments.....
The arguments generally adduced by theologians in proof of the being of God are:
(1.) The a priori argument, which is the testimony afforded by reason.
(2.) The a posteriori argument, by which we proceed logically from the facts of experience to causes. These arguments are,
(a) The cosmological, by which it is proved that there must be a First Cause of all things, for every effect must have a cause.
(b) The teleological, or the argument from design. We see everywhere the operations of an intelligent Cause in nature.
(c) The moral argument, called also the anthropological argument, based on the moral consciousness and the history of mankind, which exhibits a moral order and purpose which can only be explained on the supposition of the existence of God. Conscience and human history testify that "verily there is a God that judgeth in the earth."

Easton, M. G., M. A. D. D., Easton's Bible Dictionary, (Oak Harbor, WA: Logos Research Systems, Inc.) 1996.

Western thought makes us very sceptical of anything but the physical world.

Eastern (Hebrew)
The Hebrew assumes the existence of God. From Eaton again...
The existence of God is taken for granted in the Bible. There is nowhere any argument to prove it. He who disbelieves this truth is spoken of as one devoid of understanding (Ps. 14:1).
Easton, M. G., M. A. D. D., Easton's Bible Dictionary, (Oak Harbor, WA: Logos Research Systems, Inc.) 1996.
In Psalm 14:1 it says.....
1 The fool says in his heart, "There is no God." They are corrupt, their deeds are vile; there is no one who does good. (Psalm 14:1)
The attributes of God are summarised in the Old Testament by Moses.....
5 Then the LORD came down in the cloud and stood there with him and proclaimed his name, the LORD. 6 And he passed in front of Moses, proclaiming, "The LORD, the LORD, the compassionate and gracious God, slow to anger, abounding in love and faithfulness, 7 maintaining love to thousands, and forgiving wickedness, rebellion and sin. Yet he does not leave the guilty unpunished; he punishes the children and their children for the sin of the fathers to the third and fourth generation." 8 Moses bowed to the ground at once and worshiped. (Exodus 34:5-8)
….. and in the New.....
11 All the angels were standing around the throne and around the elders and the four living creatures. They fell down on their faces before the throne and worshiped God, 12 saying: "Amen! Praise and glory and wisdom and thanks and honor and power and strength be to our God for ever and ever. Amen!" (Revelation 7:11-12)
…which confirms that Jesus too is God bestowing on Him similar attributes.....
11 Then I looked and heard the voice of many angels, numbering thousands upon thousands, and ten thousand and wisdom and strength and honor and glory and praise!" ((Revelation 5:11-12) times ten thousand. They encircled the throne and the living creatures and the elders. 12 In a loud voice they sang: "Worthy is the Lamb, who was slain, to receive power and wealth
What a place of privilege the Jews come from! For God has been God for them from time immemorial!

SOME SPIRITUAL IMPLICATIONS FOR TODAY
1. We need to understand and take confidence from the fact that we are grafted in to the spiritual root of the Jewish experience of 1000's of years of knowing God.
17 If some of the branches have been broken off, and you, though a wild olive shoot, have been grafted in among the others and now share in the nourishing sap from the olive root, (Romans 11:17)
2. We can enjoy the benefits of our 'new ancestry'!
16 If the part of the dough offered as firstfruits is holy, then the whole batch is holy; if the root is holy, so are the branches. (Romans 11:16)
3. We must witness to the Jews and encourage them to be re-grafted into the roots they have been removed from, heeding the warning that we can be removed from the holy root again also.
22 Consider therefore the kindness and sternness of God: sternness to those who fell, but kindness to you, provided that you continue in his kindness. Otherwise, you also will be cut off. 23 And if they do not persist in unbelief, they will be grafted in, for God is able to graft them in again. 24 After all, if you were cut out of an olive tree that is wild by nature, and contrary to nature were grafted into a cultivated olive tree, how much more readily will these, the natural branches, be grafted into their own olive tree! (Romans 11:22-4)
(C0ontinues next week)
Acknowledgements: http://www.followtherabbi.com and http://hethathasanear.com and http://www.wildbranch.org
See more about us at.....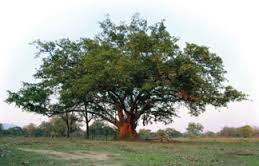 FROM THE WORD
THE WORDS OF JESUS
May we hear what the Lord is saying to us.....
Parable of the Fig Tree (Luke 13:6-9)
Jesus explained more with a parable.
"Once there was man who had a fig tree planted in his vineyard. He came to look for fruit on the tree, but he didn't find any. So he told the gardener, 'Look, for three years I've been coming to look for fruit on this fig tree and I haven't found any. Chop it down! Why should it be taking up space?'
"'Master,' the man replied, 'please leave it alone for just one more year. I'll dig the soil around it and put down some fertilizer. If it produces fruit, then that's fine. If not, then chop it down.'"
Crippled Woman Healed on the Sabbath (Luke 13:10-17)
Contrary to accepted religious thought, with Jesus being criticized by the synagogue leader.
"You're freed of your sickness."
"You hypocrites! Doesn't every one of you untie your ox or donkey from the stall and take it to drink? Why shouldn't this woman, this daughter of Abraham whom Satan has kept tied up for eighteen years, be untied and set free this Sabbath day?"
Parables about a Mustard Seed and Yeast (Luke 13:18-21)
Kingdom illustrations.
"So what is the kingdom of God like? What should I compare it to? It's like a mustard seed that a man planted in his garden. It grew into a tree, and the birds came and nested in its branches."
He asked again, "What shall I compare the kingdom of God to? It's like yeast that a woman took and mixed into three measures of flour which made the whole batch rise."
(Continued next week)
Download the complete 'Words of Jesus' here.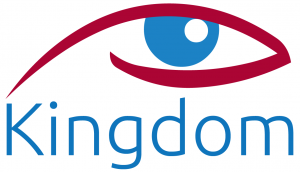 OUR AFRICAN EXPERIENCE
FOR MORE DETAILED AND REGULAR UPDATES, VISIT OUR FACEBOOK PAGE
AN EYE 4 Africa - https://www.facebook.com/aneye4africa/
ANOTHER DAY,,ANOTHER WEEK - AGAIN!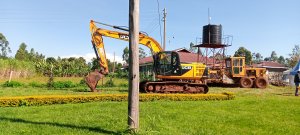 OUR CLIENTS COME IN ALL SORTS OF WAYS!
You have to see it to believe! LOL!
An overnight storage facility for the road making digger and grader. Our road sure is in need of an upgrade too!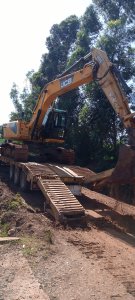 When the transporter has no hydraulics - no problem. Just use the digger bucket to lift them up!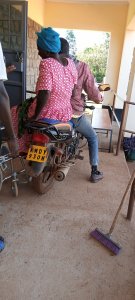 A lady who can't walk is driven up the ramp to the door! What next!
We do have a wheelchair! Which we normally use from the driveway.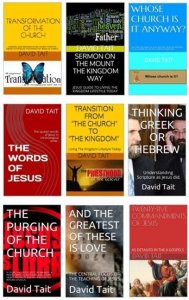 ***NOW***NINE BOOKS ARE AVAILABLE ON AMAZON!!!
9 BOOKS are now available on Amazon (Kindle)!

All are available worldwide for electronic download on Amazon (Kindle) for $US0.99c . Unfortunately there has to be a charge in order to list.

Your support would be appreciated and they could well change your life!

They are all found at this link.....
http://www.amazon.com/s/ref=nb_sb_noss?url=search-alias%3Daps&field-keywords=david+tait+books/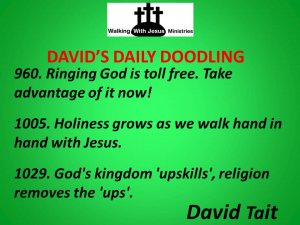 ***DAILY EZINE!*** 'DAVID'S DAILY DOODLINGS' Subscribe Today
Receive one of David's sayings in your mailbox each day to inspire, challenge or maybe, amuse. To register today, go down to the bottom of the page link below, click on the subscribe link dd-on@wwj.org.nz (or paste the address in an email yourself and send) Then it's done! If you have an Irish heritage, you will love the background coloring!
Subscription and back issue link is.....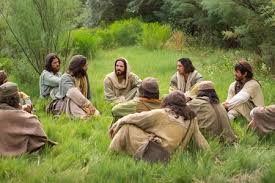 'THE WORDS OF JESUS' REMAIN AVAILABLE FOR PDF DOWNLOAD
Join the many who have downloaded the 'The Words of Jesus'. I am sure you will be blessed by it, as I have been.

One key element here is the setting out in chronological order (as far as it is possible to do so) our Lord's words drawn from all the Gospels, and the elimination of repetition between Gospels.

You may be surprised by the different perspective this presentation gives you both in understanding of His life and ministry, and in achieving a closer relationship with Him.

Download the free PDF here.....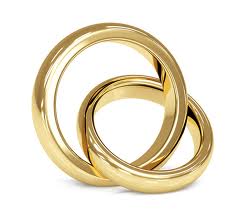 DAVID'S DOODLINGS
MARRIAGE AND FAMILY
133. In marriage the two become one flesh, but still have two minds.
134. A successful marriage is a process, not an event.
135. While men philander, the family meanders.
136. Women (men). Love to love them ' would love to understand them!
137. The 'secret ingredient' of a successful marriage is 'mutual commitment'.
138. True love equals commitment.
139. God gave Eve to Adam as the perfect companion. The last thing they agreed upon was to eat the forbidden fruit. Nothing has changed.
140. Adversity proves true love.
141. Adversity makes or breaks marriages.
Please feel free to quote these quotes. Acknowledgment of David Tait as the author would be appreciated. There are now over 1300 David sayings for you to view at ...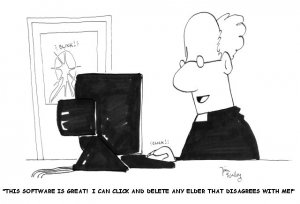 CARTOONS FROM TOON FEVER
Visit the Toon Fever website for more cartoon fun..... http://www.toonfever.com

Check it out at...
TUESDAY TEACHINGS
THIS WEEK:GOD AND MAN continues.....
As we look at the parables of Jesus and His 25 specific commandments to us.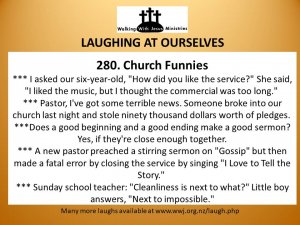 *** ANOTHER DAILY EZINE FROM WWJ!*** 'LAUGHING AT OURSELVES' Subscribe Today
As Christians, if we can't laugh at ourselves, others will! A fun way to start your day. To register today, go down to the bottom of the page link below, click on the subscribe link lao--on@wwj.org.nz (or paste the address in an email yourself and send) Then it's done!
https://www.wwj.org.nz/laughing-at-ourselves-ezine

LAUGHING AT OURSELVES
***Blessed are those who can laugh at themselves for they shall never cease to be amused***
*** Those who can't laugh at themselves leave the job to others. ***
QWIK QUIP: "Always remember that a person is not rewarded for having brains, but for using them."
467. Chow Down...
A little boy went to stay the night with a friend and ate supper with their family. Before they ate, the boy bowed his head and waited for the blessing to be said. But everyone started helping themselves to the food and he looked back up, puzzled.
"What's wrong, why aren't you eating?" asked his friend's mom.
The boy, who had been taught to give thanks, asked, "Don't you pray at meals?"
The father said they didn't.
"Oh, I see," said the lad, "You're just like my dog--you start right in!"
468. My Appetite is My Shepherd
My appetite is my shepherd; I always want.
It maketh me sit down and stuff myself.
It leadeth me to my refrigerator repeatedly.
It leadeth me in the path of Burger King for a Whopper.
It destroyeth my shape. Yea, though I knoweth I gaineth,
I will not stop eating for the food tasteth so good.
The ice cream and the cookies they comfort me.
When the table is spread before me, it exciteth me for I knoweth that I soon shall dig in.
As I filleth my plate continuously, my clothes runneth smaller.
Surely bulges and pudgies shall follow me all the days of my life and I shall be "pleasingly plump" forever.
469. Andy
Sister Luella died and arrived in heaven. At heaven's gates she met Saint Peter.
St. Peter asked her what God's name was.
"Oh that's easy," Sister Luella replied. "God's name is Andy."
"'What makes you think His name is Andy?" St. Peter asked incredulously.
"'Well, you see at Church we often sing this hymn -- 'Andy walks with me, Andy talks with me.' "
Download the book 'Laughing At Ourselves' in PDF format at LAUGHING AT OURSELVES One of the most comprehensive sources of Christian Humour on the Net with 800 sermon fillers for your entertainment and use at ..... https://www.wwj.org.nz/content/wwj18p47.pdf
Or read even more online at.....

A DAVID MUSING
LIfe has its UPS and as the world has seen this year, its D-O-W-N-S!
2020 will certainly be remembered as the year of Covid!
The major problem, other than the vius itself, is the effect it has had on the economy of the world.
Speaking from a hospital perspective here in Kenya, patients have been reluctant to come, through fear of catching Covid, while prospective NGO donors have simply shut shop until the virus passes by. This is likely to be some time yet.
Being realistic, it will be another year or so before a inoculation is widespread enough to make a real difference, if indeed, it works! HIV/AIDS is from the same family, and no inoculation has been found, over all these years.
Having Jesus by my side, to help me get through these challenges, is a real advantage and blessing for me. How about you?
Until next time.....
MAY GOD BLESS YOU AND YOU BLESS GOD
His servant and yours
David Tait

Visit us here.....
CHANGING YOUR EMAIL ADDRESS? NEWSLETTER STOPS COMING?
Each week we can lose up to 2% of our readers when they change email addresses without letting us know. Or sometimes, by your server acting strangely and just cutting us off! If you are about to change your address, please advise us of both your old and new addresses here at
enquiries@wwj.org.nz
and we will happily change our records to ensure ongoing delivery. Thanks.
Please also keep our address in your address book, as sometimes servers will automatically delete your address if there is even a one off problem in delivery. If your newsletter doesn't arrive, please let us know and we will reinstate you.
REPRODUCTION OF NEWSLETTER CONTENT
Most weeks we get enquiries about reproducing, in electronic or print form, articles contained in 'PGIM!' We welcome and encourage you to utilize this material. Freely received, freely given. We would ask though, that the source be acknowledged as an encouragement to others to subscribe to this newsletter also.
LINKS
If you would like to link your web site to ours, and ours to yours, please advise us on
links@wwj.org.nz
ABOUT US
WALKING WITH JESUS MINISTRIES is a non-profit, non-denominational, Bible based ministry located in Hastings, New Zealand. A ministry dedicated to developing discipleship, fostering unity amongst God's people to achieve the Great Commission, and in doing so, preparing for Christ's return. It is securely based upon the foundational principles of the Apostles Creed while recognising the wide and rich diversity of beliefs amongst Christians in other areas. In accordance with the Lord's direction, materials produced by the ministry are available, free of charge, to genuine enquirers upon request. The ministry is solely funded by donations, as the Lord provides. A list of materials available (plus some fun!) is obtainable and freely downloadable from our website
wwj.org.nz
or by contacting us as follows.
Walking With Jesus Ministries
7 Bull Street
Ahuriri
Napier
New Zealand
Phone: (06) 835 0567 International (+64) 6 835 0567
Email:
enquiries@wwj.org.nz
Web:
wwj.org.nz
Our role is to bless and encourage those in ministry while promoting co-operation and unity of direction amongst the body of Christ, as emphasised 3 times by Jesus in His longest prayer, immediately prior to His arrest and crucifixion. "... so that they may be one as we are one." (John 17:12, 21, 23-4) Our website is currently being developed to encourage your participation one with another, to share resources, and to enable you to promote events and items of interest to the body as a whole - and have a smile while doing it!
For comments upon and contributions to this service, please contact
david@wwj.org.nz
SUBSCRIPTION MANAGEMENT
We would encourage you to share this free service with your friends in ministry. To subscribe yourself please email pgim-on@wwj.org.nz.
If your name has been referred to us by a friend or supporting Ministry or has been obtained from a public Christian Directory or Website, it isn't our wish to burden you with information in which you aren't interested. To remove yourself from this list, please email pgim-off@wwj.org.nz.