A Weekly World Wide Word of Encouragement to those in the Ministry
PRAISE GOD IT'S MONDAY!
A WEEKLY 'WWW (world-wide word) OF ENCOURAGEMENT'
TO THOSE IN MINISTRY
A FREE service, currently connecting with Christian leaders from 3,000 denominations and ministries, in 70 countries.

Issue No: 850 Published: 05 Feb 2018
WHOSE CHURCH IS IT ANYWAY? Part 29
SPIRITUAL OUTBREAKS SPREAD AROUND THE WORLD
EUROPE

A huge area so just a couple of examples.

NORWAY
T B Barratt (1862-1940), an Englishman, was a minister with the Methodist Episcopal Church in Norway. In 1905 he travelled to America to raise mission funds. Hearing about Azusa Street while in New York, he began to pray for Holy Spirit baptism. On 7 October 1906 he received it.

Returning to Norway, without funds, he began to preach the message of a 'new Pentecost'. The results were amazing.....

Folk from all denominations are rushing to the meetings. A number have received their Pentecost and are speaking in tongues. Some have seen Jesus in our meetings, and tongues of fire have been seen over my head by an infidel, convincing him of the power of God. People who have attended the meetings are taking the fire with them to the towns round about.

The news spread rapidly and many from other nations came including....

GREAT BRITAIN
A A BODDY (1854-1930) The Anglican rector in Sutherland, England, Boddy came seeking a greater dimension to his spiritual experience, and was convinced what he saw in Norway was genuine. Returning to England, revival broke out in his church first, then throughout the land. Thousands came to Sutherland, including SMITH WIGGLESWORTH who received his Holy Spirit baptism when Mrs Boddy laid hands upon him. He then ministered on and in faith, healing and the gifts of the Holy Spirit around the world.

SWEDEN AND GERMANY
LEWI PETRUS and JONATHON PAUL from Sweden and Germany respectively, came to Oslo also and returned home to become leaders of the Pentecostal movements in their own countries.

CHINA

WILLIAM SIMPSON (1869-1961) a Christian and Missionary Alliance missionary in China, learned of the Holy Spirit revival in 1908. The first person he heard speak in tongues was his illiterate Chinese cook, while attending a convention on the Tibetan border. The man went on to interpret the message in both Mandarin and local dialects. Intrigued, Simpson decided to devote 4 years of intense study and prayer about it all. On May 5, 1912, he was baptized in the Spirit and spoke in tongues.

This acceptance necessitated his resignation from the CMA, who stopped his support. In spite of financial hardship, his ministry continued and enlarged, accompanied by charismatic phenomena such as falling, visions and healings.

Returning to the US in 1915, he joined the new Assemblies of God (AOG) movement and became principal of the Bethel Bible Institute in Newark, New Jersey.

But the love of China, where he had spent 20 years of his life, reclaimed him in 1918.....

In a camp meeting the Spirit spoke just as directly to me as He had spoken long ago to Paul: It was in Chinese through a sister who knew not one word of Chinese, and told me to go back to Taochow on the Tibetan border. So I was sent forth by the Holy Spirit, sailing again on February 4, 1918. The Lord opened the way until we reached the border, and as soon as we arrived on that mission field the Spirit of God was poured out...We received letters inviting us here and there, and wherever we went the Spirit was poured out in Pentecostal power.

PENTECOSTAL PROLIFERATION

Spontaneous outpourings were taking place around the world. By 1908 it was present in 50 nations, while by 1914 the movement was truly worldwide.
(Continued next week)
Find out more about us here.....

FROM THE WORD
THE WORDS OF JESUS
May we hear what the Lord is saying to us.....
Jesus Prays (John:17:1-26)
For Himself.
"Father, the time has come. Glorify your Son so that the Son may glorify you. For you gave him authority over all people so that he might give eternal life to all those you have given to him. Eternal life is this: to know you, the only true God, and Jesus Christ whom you sent. I have brought glory to you here on earth by completing the work you gave me to do. Now Father, glorify me in your presence with the glory I had with you before the beginning of the world.
For His disciples.
"I have revealed your character to those you gave me out of the world. They belonged to you; you gave them to me; and they have done what you said. 7Now they know that everything you have given me comes from you. I have given them the message that you gave me. They accepted it, completely convinced that I came from you, and they believed that you sent me. I'm praying for them—not for the world, but for those you gave me, for they belong to you. All who belong to me are yours, and those who belong to you are mine, and I have been glorified through them.
"I am leaving the world, but they will remain in the world; I am coming to you. Holy Father, protect them in your name, the name that you gave to me, so that they may be one, just as we are one. While I was with them, I protected them in your name that you gave to me. I watched over them so that no one was lost except the 'son of the lost,' so Scripture was fulfilled.
"Now I'm coming to you, and I say these things while I am still here in the world so they may share completely in my joy. I gave them your message, and the world hated them because they are not of the world, just as I'm not of the world. I'm not asking you to take them out of the world, but for you to protect them from the evil one. They are not of the world, just as I'm not of the world. 17Make them holy by the truth; your word is truth. Just as you sent me into the world, I have sent them into the world. 19I dedicated myself for them so that they may also be truly holy.
For all believers.
"I'm not only praying for them, I'm also praying for those who trust in me because of their message. I pray that they all may be one, just as you, Father, live in me, and I live in you, so that they too may live in us so that the world will believe you did send me. I have given them the glory that you gave me, so that they may be one, just as we are one. I live in them, and you live in me. May they be completely one, so the whole world will know that you did send me, and that you love them, just as you love me.
"Father, I want those you have given me to be with me where I am, so they can see the glory which you gave to me—for you loved me before the world was created. Good Father, the world does not know you, but I know you, and these here with me know that you sent me. I have revealed your character to them and will continue to make it known, so that the love you have for me will be in them, and I will live in them."
At Gethsemane (Matthew 26:36-46, Mark 14:32-42, Luke 22:30-46, John 18:1)
Jesus prays while the disciples sleep.
"Sit down here while I go over there and pray."
"I am so overwhelmed with sadness that it's killing me. Wait here and keep watch with me."
"My Father, please, if it's possible, let this cup of suffering be taken from me," Jesus asked. "Even so, may it not be what I want but what you want."
"What, you couldn't stay awake with me for just one hour? Stay awake and pray, so that you don't fall into temptation. Yes, the spirit is willing, but the body is weak."
"My Father, if this cup cannot be taken from me without me drinking from it, then your will be done,"
"How can you still be sleeping and resting? Look, the time has come. The Son of man is about to be betrayed into the hands of sinners! Get up, let's go! See, the one who's betraying me has arrived."
(Continued next week)
You can download the complete 'Words of Jesus' here.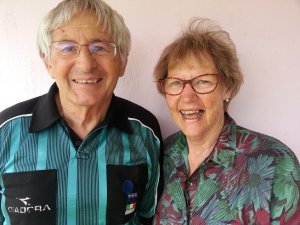 OUR AFRICAN EXPERIENCE
We hope you enjoyed our special report.
Work continues!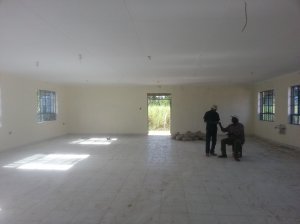 PAINTING FINISHES INSIDE
Looking beautiful.....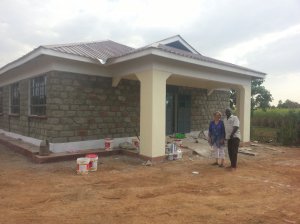 AND NEARLY OUTSIDE
Kathy and Jonah the Contractor (he is doing such a great job!) outside the front entrance, which is finished, other than black bitumen paint around the currently white base.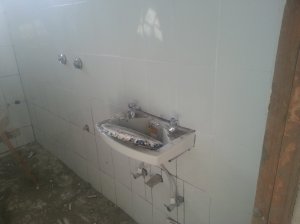 FIDDLY WORK
The fiddly work round the plumbing fittings is done and looks good.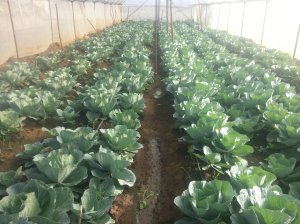 CABBAGES SUPREME!
Some of the world's best cabbages! In a greenhouse! Would never have believed it! Starting to heart up now.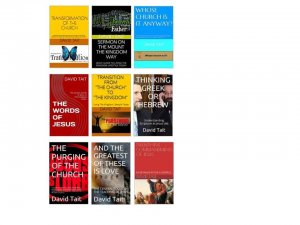 ***NOW***NINE BOOKS ARE AVAILABLE ON AMAZON!!!
9 BOOKS are now available on Amazon (Kindle)!

All are available worldwide for electronic download on Amazon (Kindle) for $US0.99c . Unfortunately there has to be a charge in order to list.

Your support would be appreciated and they could well change your life!

They are all found at this link.....
http://www.amazon.com/s/ref=nb_sb_noss?url=search-alias%3Daps&field-keywords=david+tait+books/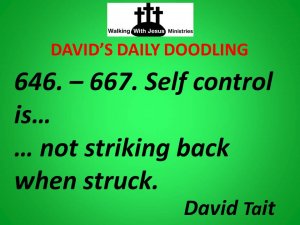 ***DAILY EZINE!*** 'DAVID'S DAILY DOODLINGS' Subscribe Today
Receive one of David's sayings in your mailbox each day to inspire, challenge or maybe, amuse. To register today, go down to the bottom of the page link below, click on the subscribe link dd-on@wwj.org.nz (or paste the address in an email yourself and send) Then it's done! If you have an Irish heritage, you will love the background coloring!
Subscription and back issue link is.....

'THE WORDS OF JESUS' REMAIN AVAILABLE FOR PDF DOWNLOAD
Join the many who have downloaded the 'The Words of Jesus'. I am sure you will be blessed by it, as I have been.

One key element here is the setting out in chronological order (as far as it is possible to do so) our Lord's words drawn from all the Gospels, and the elimination of repetition between Gospels.

You may be surprised by the different perspective this presentation gives you both in understanding of His life and ministry, and in achieving a closer relationship with Him.

Download the free PDF here.....
DAVID'S DOODLINGS
A MATTER OF TIME


321. Time is like the air we breathe. We don't appreciate it until it runs out!

322. The 'old days' were golden - upon reflection that is!

323. Time makes the heart grow fonder but the memory less reliable.

324. 'What could have been' is the product of time past, 'what can be,' the promise of time to come.

325. It's no use crying over spilt milk - or lost time.

326. Time is an irresistible force - until it meets that irresistible object called 'death.'

327. Time cannot be beaten - so why not try working with it, rather than against it.

328. Time and true love are the two luxuries that money can't buy.

329. In the battle of life, time wins and we lose. We rest more contentedly once we accept this inevitability.

330. By the time we appreciate that time is truly precious, most of it has already passed us by.
Please feel free to quote these quotes. Acknowledgement of David Tait as the author would be appreciated. There are now over 1300 David sayings for you to view at ...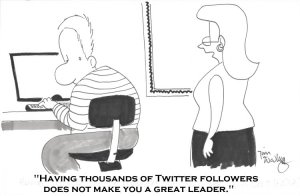 CARTOONS FROM TOON FEVER
Visit the Toon Fever website for more cartoon fun..... http://www.toonfever.com

Check it out at...

TUESDAY TEACHINGS
NEXT WEEK: REVELATION OF....... 3 KINGDOM AGES: CENTRAL KINGDOM CHARACTERS
Each of the three kingdoms was centred round one individual who symbolised the particular kingdom.

Let's see who these key figures were and how they represented God in their age.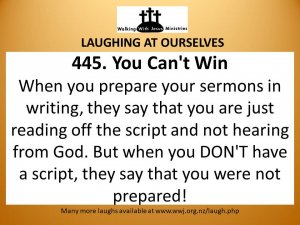 *** ANOTHER DAILY EZINE FROM WWJ!*** 'LAUGHING AT OURSELVES' Subscribe Today
As Christians, if we can't laugh at ourselves, others will! A fun way to start your day. To register today, go down to the bottom of the page link below, click on the subscribe link lao--on@wwj.org.nz (or paste the address in an email yourself and send) Then it's done!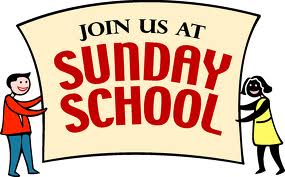 LAUGHING AT OURSELVES
***Blessed are those who can laugh at themselves for they shall never cease to be amused***
*** Those who can't laugh at themselves leave the job to others. ***
106. Science v God!
A group of scientists decided that mankind had advanced far enough that they no longer needed God. So they drew straws, and the loser went to find God. When he found Him, he dithered a bit, made some small talk about the weather, and finally came out with it.
"OK, look God," he said, "We've mastered space exploration, we can cure any disease, we can talk instantaneously with people around the world, we can clone human beings; basically, we don't need you any more."
God listened patiently. Finally He spoke.
"Tell you what," He said. "We'll settle this with a man-making contest. Each of us will make a man, and the first one to finish wins."
"Sure," said the man, who headed off to consult with his colleagues.
"Wait a minute," called God.
The man turned.
"We're going to do this the real way; the way I did it in the beginning."
"No problem," responds the man, bending down to grab a handful of clay.
"No, no, no," says God. "You make your own dirt."
QWIK QWIP: "It is easier to preach ten sermons than it is to live one."
107. Kid Wisdom
A kindergarten teacher was observing her classroom of children while they drew. She would occasionally walk around to see each child's artwork. As she got to one little girl who was working diligently, she asked what the drawing was. The girl replied, "I am drawing God."
The teacher paused and said, "but no one knows what God looks like." Without missing a beat, or looking up from her drawing the girl replied, "They will in a minute."
108. More Kid Wisdom
A Sunday school teacher was discussing the Ten Commandments with her 5 and 6 year-olds. After explaining the commandment "Honour thy Father and thy Mother," she asked, "Is there a commandment that teaches us how to treat our brothers and sisters?"
One little boy answered, "Thou shall not kill."
FREE DOWNLOAD: You can now download the book 'Laughing At Ourselves' in PDF format at LAUGHING AT OURSELVES One of the most comprehensive sources of Christian Humour on the Net with 800 sermon fillers for your entertainment and use at ..... https://www.wwj.org.nz/content/wwj18p47.pdf
Or read them all online at.....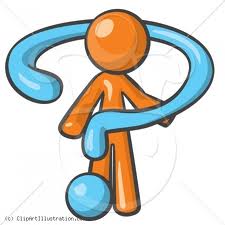 A DAVID MUSING
Now that we are painting and tiling the hospital building, it is starting to look really beautiful.
We are really seeing the fruit of 4 1/2 months of hard work.
While it would be nice to start at the finish, this is not the way building construction works. First, there must be the solid foundation upon which the building is built. Walls, roof and partitions follow. Only then, can the finishing work be done.
Can you see the parallels with our spiritual life?
Too many Christians want all the spiritual gifts without being prepared to put in the hard slog of the foundational work first.
Yes, God loves us as we are, but if we wish the rewards, we need to persevere through the hard times of trials and testings, leading to maturity in Christ. As with a building, there are no shortcuts!
Are you prepared to pay the price?
Until next week.......

MAY GOD BLESS YOU AND YOU BLESS GOD.

His servant and yours

David Tait

Visit us here.....
REPRODUCTION OF NEWSLETTER CONTENT
Most weeks we get enquiries about reproducing, in electronic or print form, articles contained in 'PGIM!' We welcome and encourage you to utilize this material. Freely received, freely given. We would ask though, that the source be acknowledged as an encouragement to others to subscribe to this newsletter also.
CHANGING YOUR EMAIL ADDRESS? NEWSLETTER STOPS COMING?
Each week we can lose up to 2% of our readers when they change email addresses without letting us know. Or sometimes, by your server acting strangely and just cutting us off! If you are about to change your address, please advise us of both your old and new addresses here at
enquiries@wwj.org.nz
and we will happily change our records to ensure ongoing delivery. Thanks.
Please also keep our address in your address book, as sometimes servers will automatically delete your address if there is even a one off problem in delivery. If your newsletter doesn't arrive, please let us know and we will reinstate you.
LINKS
If you would like to link your web site to ours, and ours to yours, please advise us on
links@wwj.org.nz
ABOUT US
WALKING WITH JESUS MINISTRIES is a non-profit, non-denominational, Bible based ministry located in Hastings, New Zealand. A ministry dedicated to developing discipleship, fostering unity amongst God's people to achieve the Great Commission, and in doing so, preparing for Christ's return. It is securely based upon the foundational principles of the Apostles Creed while recognising the wide and rich diversity of beliefs amongst Christians in other areas. In accordance with the Lord's direction, materials produced by the ministry are available, free of charge, to genuine enquirers upon request. The ministry is solely funded by donations, as the Lord provides. A list of materials available (plus some fun!) is obtainable and freely downloadable from our website
wwj.org.nz
or by contacting us as follows.
Walking With Jesus Ministries
7 Bull Street
Ahuriri
Napier
New Zealand
Phone: (06) 835 0567 International (+64) 6 835 0567
Email:
enquiries@wwj.org.nz
Web:
wwj.org.nz
Our role is to bless and encourage those in ministry while promoting co-operation and unity of direction amongst the body of Christ, as emphasised 3 times by Jesus in His longest prayer, immediately prior to His arrest and crucifixion. "... so that they may be one as we are one." (John 17:12, 21, 23-4) Our website is currently being developed to encourage your participation one with another, to share resources, and to enable you to promote events and items of interest to the body as a whole - and have a smile while doing it!
For comments upon and contributions to this service, please contact
david@wwj.org.nz
SUBSCRIPTION MANAGEMENT
We would encourage you to share this free service with your friends in ministry. To subscribe yourself please email pgim-on@wwj.org.nz.
If your name has been referred to us by a friend or supporting Ministry or has been obtained from a public Christian Directory or Website, it isn't our wish to burden you with information in which you aren't interested. To remove yourself from this list, please email pgim-off@wwj.org.nz.