A Weekly World Wide Word of Encouragement to those in the Ministry
PRAISE GOD IT'S MONDAY!
A WEEKLY 'WWW (world-wide word) OF ENCOURAGEMENT'
TO THOSE IN MINISTRY
A FREE service, currently connecting with Christian leaders from 3,000 denominations and ministries, in 70 countries.

Issue No: 917 Published: 20 May 2019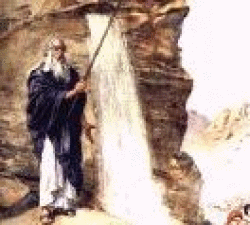 A REVELATION OF……. THE THIRD AND FINAL DWELLING PLACE OF GOD'S GLORY PLUS THE RIVER OF LIFE. Part 4
THE IMPORTANCE OF RIVERS IN THE MIDDLE EAST
Rivers provide water, the essence of life, in the desert conditions which are so common in this region. The Garden of Eden fed and gave life to 4 rivers…..
A river watering the garden flowed from Eden; from there it was separated into three headwaters. (Genesis 2:10)
The name of the second river is the Gihon; it winds through the entire land of Cush.
The name of the third river is the Tigris; it runs along the east side of Ashur. And the fourth river is the Euphrates. (Genesis 2:13-14)
Then, the most productive of all, is the River Nile. This is where the children of Israel went into captivity. This was where they learned the skills of settled agricultural production, and the river is still the centre of Egyptian agricultural production today.
But the natural river which flows along the path in Ezekiel's vision is the Jordan River, which of course the Israelites had to cross in order to get to Jericho. There are unsurprisingly 3 times, for it fits His pattern of 3's, (See 'The Power of 3 in God here….. https://www.wwj.org.nz/content/5p23.pdf ) that God stopped the flow of a river for His people, (All the people, then Elijah, and finally Elisha) and in each case it was the River Jordan. The Jordan is a relatively small river, but has immense spiritual importance. Here is a description taken from the teaching A REVELATION OF……. DIVIDING THE WATERS found at https://www.wwj.org.nz/content/wwj29p15.pdf…..
JORDAN RIVER: The River Jordan formed both the boundary of and a barrier to, the land of God's promise. Interestingly, it is the lowest lying river in the world. The headwaters at Lake Huleh are only 70 metres (230ft) above sea level and it wends its way for 192km (120 miles) as the crow flies, but twice that with its meandering, through the Jordan Valley to finally enter the Dead Sea at 393 metres (1300ft) below sea level.
Obviously, as the Israelites of the time and now would realize, it is not the natural river of Ezekiel's Temple, even though it eventually followed the same course.
Ezekiel's River is supernatural, both in terms of size, and effect on the desert and the Dead Sea.
Of course, this is not the only time God had provided water for the Israelites in the desert. Moses' episodes in the 40 years in the desert where he struck the rock is beautifully described in Psalms…..
He opened the rock, and water gushed out; it flowed like a river in the desert. (Psalm 105:41)
Sadly, hitting the rock one time too often, rather than listening to God's instruction to speak to the rock that time, cost him the chance to enter the Promised Land. See the teaching above for the details.
The Psalmist prophesied, well before Ezekiel's vision about the river…..
There is a river whose streams make glad the city of God, the holy place where the Most High dwells. (Psalm 46:4)
(Continued next week)
Find out more about us at.....

FROM THE WORD
THE WORDS OF JESUS
May we hear what the Lord is saying to us.....
Jesus Asks Whose Son The Christ is (Matthew 22:41-46, Mark 12:35-7, Luke 20:41-4)
Of the Pharisees.
"What do you think about the Messiah?" He asked. "Whose son is he?"
The 'Son of David' is their reply.
"But how can David under inspiration call him 'Lord'?" "He says, 'The Lord said to my Lord, sit down at my right hand until I defeat all your enemies.' If David called him Lord, how can he be his son?"
Warnings About the Scribes and Pharisees (Matthew 23:1-39, Mark 12:38-40, Luke 20:45-7)
The Seven Woes.
"The religious teachers and the Pharisees are responsible as interpreters of the law of Moses, so obey them and do everything they tell you. But don't follow what they do, because they don't practice what they preach. They tie up heavy burdens, and place them on people's shoulders, but they themselves don't lift a finger to help them. Everything they do is to make sure they get noticed. They make themselves large prayer boxes to wear and long tassels on their clothes. They love to have the places of honor at banquets and the best seats in the synagogues. They love to be greeted with respect in the market places, and for people to call them 'Rabbi.
"Don't let people call you 'Rabbi.' Only one is your Master Teacher, and you are all brothers. Don't call anyone by the title 'Father' here on earth. Only one is your Father, who is in heaven. Don't let people call you 'Teacher.' Only one is your Teacher, the Messiah. The greatest among you will be your servant. Anyone who makes themselves great will be humbled, and anyone who humbles themselves will be made great.
"But what a disaster is coming on you, religious teachers and Pharisees, you hypocrites! You slam shut the door of the kingdom of heaven in people's faces. You yourselves don't go in, yet you don't let anyone in who is trying to enter. What a disaster is coming on you, religious teachers and Pharisees, you hypocrites! For you travel over land and sea to make a single convert, and when you do, you make him twice a son of darkness as you are yourselves. What a disaster is coming on those of you who say, 'If you swear by the Temple that doesn't count, but if you swear by the gold of the Temple, then you have to keep your oath.' How foolish and blind you are! What is greater—the gold, or the Temple that makes the gold holy? You say, 'If you swear on the altar that doesn't count, but if you swear on the sacrifice that's on the altar, then you have to keep your oath.' How blind you are! What is greater—the sacrifice, or the altar that makes the sacrifice holy? If you swear by the altar, you swear by it and by everything that's on it. If you swear by the Temple you swear by it and by the One who lives there. If you swear by heaven you swear by the throne of God and the One who sits there.
"What a disaster is coming on you, religious teachers and Pharisees, you hypocrites! You pay a tithe of mint, aniseed, and cumin, but you neglect the vital aspects of the law—doing right, showing mercy, exercising trust. Yes, you should pay your tithe, but don't forget these other things. You blind guides—you strain what you drink to keep out a fly but then you swallow a camel!
"What a disaster is coming on you, religious teachers and Pharisees, you hypocrites! You clean the outside of the cup and the plate, but inside you're full of greed and self-indulgence. You blind Pharisees! First clean the inside of the cup and the plate, so that the outside will also be clean.
"What a disaster is coming on you, religious teachers and Pharisees, you hypocrites! You are like whitewashed tombs, looking good on the outside, but on the inside full of skeletons and all kinds of rottenness. You're just the same. On the outside you look like good people to others, but on the inside you're full of hypocrisy and wickedness.
"What a disaster is coming on you, religious teachers and Pharisees, you hypocrites! You build tombs as memorials to the prophets, and decorate the tombs of the good, and you say, 'If we had lived in the times of our ancestors we would not have joined them in shedding the blood of the prophets.' But by saying this you testify against yourselves, proving that you belong to those who murdered the prophets! So get on with it—finish it all off using your forefathers' methods! You snakes, you brood of vipers, how will you escape the judgment of condemnation?
"That's why I'm sending you prophets, wise men, and teachers. Some of them you will kill, some of them you will crucify, and some of them you will flog in your synagogues, hunting them from town to town. As a result, you will be held accountable for the blood of all the good people that has been poured out on the land— from the blood of Abel, who did what was right, to the blood of Zachariah son of Barachiah, whom you killed between the Temple and the altar.
"I'm telling you, the consequences of all this will fall on this generation. O Jerusalem, Jerusalem, you who kill the prophets and stone those who are sent to you! So often I wanted to gather your children as a mother hen gathers her chicks under her wings—but you wouldn't let me. 38Now look—your house is left abandoned, totally empty. I tell you this: you won't see me again until you say, 'Blessed is the one who comes in the name of the Lord.'"
(Continued next week)
Download the complete 'Words of Jesus' here.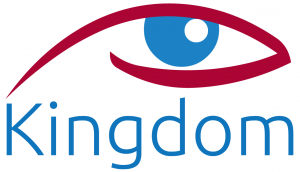 OUR AFRICAN EXPERIENCE
FOR MORE DETAILED AND REGULAR UPDATES, VISIT OUR FACEBOOK PAGE
AN EYE 4 Africa - https://www.facebook.com/aneye4africa/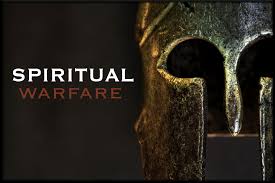 A SPIRITUAL BATTLE
In the area in which our hospital is situated, where we live, there are are many witches, both male and female.
We have had many inexplicable things happen over the near 3 years we have been here in the village in Kenya.
We ask ourselves often, 'Why are we not seeing more results locally, for the effort we are putting in?'
We provide excellent services at reasonable prices, yet the local villagers are not using the facility to the extent that they could be. In fact, a considerable amount of our business comes from outside our immediate area, from those who have heard about the quality of our services from others.
On Saturday, the reason why was graphically illustrated to us!
We live, together with our host family, in a house on the Bible School compound next to the hospital. Around midnight, the dogs barked loudly. Early in the morning, when David, our host, walked outside he found a black dog that had been strangled with a rope around its neck on the ground outside the front door. Wow! This really brought home to us the spiritual battle we face! Where were the two security guards? Another story!
Now we can understand a lot more graphically why malicious rumours have been spread about the hospital which, along with the Bible School, witness God's kingdom on earth, so are not wanted by the satanic spiritual powers in this area. And they have a lot of power amongst the uneducated people here.
One of our staff witnessed that his older children had been influenced by these people not to go to school, so remain ignorant and under their influence. Having finally realized this, and having found God, his youngest son had been removed from this influence through prayer and warfare and had had a good education.
In the West, in my lifetime, these satanic activities have been mainly underground. In fact many deny their existence. But as society becomes more 'post-Christian' witches, wizards, coverns, etc, are becoming more obvious and accepted.
Many who read this may think I am out of my mind, that all of these 'spiritual' things are a figment of my imagination! I would invite you here to come and see for yourselves.
My experience over the years, having traveled to many countries, is that there is indeed a spiritual battle between good and evil everywhere. Generally, where there is more Holy Spirit in evidence, there are more evil spirits also. There is a balance between the two.
Nigeria is the classic example. Here, in my experience again, there is the greatest Holy Spirit presence of anywhere in the world, but also the greatest evil spirits. An amazing country of contrast between good and evil, which of course in the media, the evil side only is reported.
Humanism teaches effectively that man is God, that spirits are all superstition, both good and bad.
Here in Africa, we are witnesses to the fact that spirits are alive and real. As dedicated followers of Jesus we attest to this, but know that we have the victory, that good overcomes evil in our lives through following Him, yesterday, today and forever.
We are not personally concerned for our safety, nor worried about what has happened, but rather, are thankful that the ongoing spiritual battle has so dramatically been brought to our attention.
The major challenges that have beset the hospital are about to be resolved, so it is a timely reminder of the place from which we have come. It will not be forgotten!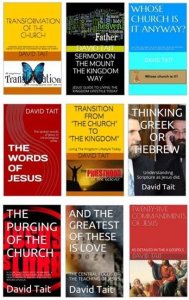 ***NOW***NINE BOOKS ARE AVAILABLE ON AMAZON!!!
9 BOOKS are now available on Amazon (Kindle)!

All are available worldwide for electronic download on Amazon (Kindle) for $US0.99c . Unfortunately there has to be a charge in order to list.

Your support would be appreciated and they could well change your life!

They are all found at this link.....
http://www.amazon.com/s/ref=nb_sb_noss?url=search-alias%3Daps&field-keywords=david+tait+books/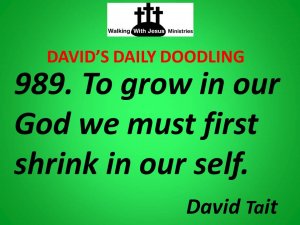 ***DAILY EZINE!*** 'DAVID'S DAILY DOODLINGS' Subscribe Today
Receive one of David's sayings in your mailbox each day to inspire, challenge or maybe, amuse. To register today, go down to the bottom of the page link below, click on the subscribe link dd-on@wwj.org.nz (or paste the address in an email yourself and send) Then it's done! If you have an Irish heritage, you will love the background coloring!
Subscription and back issue link is.....

'THE WORDS OF JESUS' REMAIN AVAILABLE FOR PDF DOWNLOAD
Join the many who have downloaded the 'The Words of Jesus'. I am sure you will be blessed by it, as I have been.

One key element here is the setting out in chronological order (as far as it is possible to do so) our Lord's words drawn from all the Gospels, and the elimination of repetition between Gospels.

You may be surprised by the different perspective this presentation gives you both in understanding of His life and ministry, and in achieving a closer relationship with Him.

Download the free PDF here.....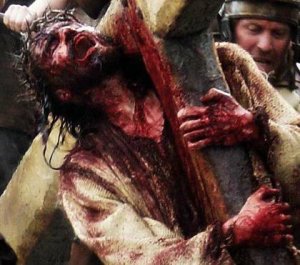 DAVID'S DOODLINGS
THE CROSS AND THE BLOOD
727. Most people dislike the sight of blood more than that of sin. But sin is so ugly that Jesus shed all His blood to cover it!

728. Blood represents life - both natural and spiritual. Give me more of the blood!

729. Without blood, there is no life. Without sacrifice, there is no blood. A sacrificial life is bathed in the blood of Jesus.

730. The Cross cost Jesus His all. How much of our all are we prepared to give back to Him?

732. Colours in God's sight! Blood is red. Sin is black. White is purity. Red over black is white.

733. Jesus' Blood is the stain remover of life.

734. Man's blood spilled, is to be feared. Jesus' blood spilled, to be revered.

735. The Days of Grace in which we now live have not reduced the awe-fullness of the Cross, but oftentimes have hidden its bloodiness beneath the shroud of love.

736. It's relatively easy to spill our blood as a martyr. Yet, it's extremely hard to submit ourselves to the ongoing blood transforming transfusions necessary for His life to live within us.

737. Blood is life. Sin is death. Help me to love your blood more and more each day, Lord.

738. Human blood grows, flows and goes. But Jesus' blood never ends.
Please feel free to quote these quotes. Acknowledgement of David Tait as the author would be appreciated. There are now over 1300 David sayings for you to view at ...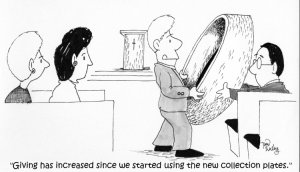 CARTOONS FROM TOON FEVER
Visit the Toon Fever website for more cartoon fun..... http://www.toonfever.com

Check it out at...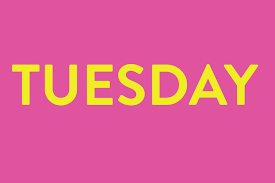 TUESDAY TEACHINGS
THIS WEEK: 12 LESSONS TO BE LEARNED FROM 'DIVIDING THE WATERS' (Continued)
Continuing our look at these 3 key occasions when the waters were divided, each signaled a new stage in the progress of the Jewish inheritance. From them, we can see parallels in the challenges facing the church and believers today, as we move on to a new stage in God, prior to the return of Jesus.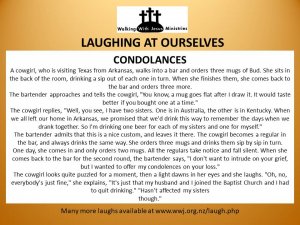 *** ANOTHER DAILY EZINE FROM WWJ!*** 'LAUGHING AT OURSELVES' Subscribe Today
As Christians, if we can't laugh at ourselves, others will! A fun way to start your day. To register today, go down to the bottom of the page link below, click on the subscribe link lao--on@wwj.org.nz (or paste the address in an email yourself and send) Then it's done!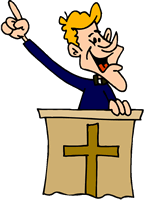 LAUGHING AT OURSELVES
***Blessed are those who can laugh at themselves for they shall never cease to be amused***
*** Those who can't laugh at themselves leave the job to others. ***
265. No Excuse Sunday
To make it possible for everyone to attend church this Sunday, we are going to have a special "No Excuse Sunday":
!!! Cots will be placed in the foyer for those who say, "Sunday is my only day to sleep in."
!!! There will be a special section with lounge chairs for those who feel that our pews are too hard.
!!! Eye drops will be available for those with tired eyes from watching TV late Saturday night.
!!! We will have steel helmets for those who say, "The roof would cave in if I ever came to church."
!!! Blankets will be furnished for those who think the church is too cold, and fans for those who say it is too hot.
!!! Scorecards will be available for those who wish to list the hypocrites present.
!!! Relatives and friends will be in attendance for those who can't go to church and cook dinner, too.
!!! We will distribute "Stamp Out Stewardship" buttons for those that feel the church is always asking for money.
!!! One section will be devoted to trees and grass for those who like to seek God in nature.
!!! Doctors and nurses will be in attendance for those who plan to be sick on Sunday.
!!! The sanctuary will be decorated with both Christmas poinsettias and Easter lilies for those who never have seen the church without them.
!!!We will provide hearing aids for those who can't hear the preacher and cotton balls for those who think he's too loud.
Hope to see you there!
QWIK QWIP: "Seen it all, done it all, can't remember most of it."
266. Life in the Deep Dark Pit
A man fell into a pit and couldn't get himself out.
A subjective person came along and said, "I feel for you down there."
An objective person walked by and said, "It's logical that someone would fall down there."
A Pharisee said, "Only bad people fall into pits."
A mathematician calculated how deep the pit was.
A news reporter wanted the exclusive story on the pit.
An IRS agent asked if he was paying taxes on the pit.
A self-pitying person said, "You haven't seen anything until you've seen my pit."
A fire-and-brimstone preacher said, "You deserve your pit."
A Christian Scientist observed, "The pit is just in your mind."
A psychologist noted, "Your mother and father are to blame for your being in that pit."
A self-esteem therapist said, "Believe in yourself and you can get out of that pit."
An optimist said, "Things could be worse."
A pessimist claimed, "Things will get worse."
"Jesus, seeing the man, took him by the hand and lifted him out of the pit."
FREE DOWNLOAD: You can now download the book 'Laughing At Ourselves' in PDF format at LAUGHING AT OURSELVES One of the most comprehensive sources of Christian Humour on the Net with 800 sermon fillers for your entertainment and use at ..... https://www.wwj.org.nz/content/wwj18p47.pdf
Or read them all online at.....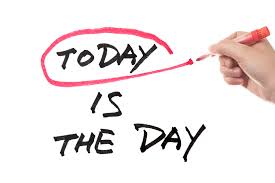 A DAVID MUSING
TODAY
Today is today,
Not tomorrow,
Nor yesterday,
Joy or sorrow.
Today's the day we can live for,
Nothing less, nothing more.
Make the most of what it brings,
Ups and downs, many swings.
Make the best of today,
Live in the present.
Delight or dismay,
Be in His presence.
Today is the day,
To God to pray.
Yes, Jesus to love and adore,
We don't know what's in store.
In Him we will find peace,
His love does not cease.
So let's make this day,
One in Jesus to stay.
Until next week.....
MAY GOD BLESS YOU AND YOU BLESS GOD
His servant and yours
David Tait

Visit us here.....
REPRODUCTION OF NEWSLETTER CONTENT
Most weeks we get enquiries about reproducing, in electronic or print form, articles contained in 'PGIM!' We welcome and encourage you to utilize this material. Freely received, freely given. We would ask though, that the source be acknowledged as an encouragement to others to subscribe to this newsletter also.
CHANGING YOUR EMAIL ADDRESS? NEWSLETTER STOPS COMING?
Each week we can lose up to 2% of our readers when they change email addresses without letting us know. Or sometimes, by your server acting strangely and just cutting us off! If you are about to change your address, please advise us of both your old and new addresses here at
enquiries@wwj.org.nz
and we will happily change our records to ensure ongoing delivery. Thanks.
Please also keep our address in your address book, as sometimes servers will automatically delete your address if there is even a one off problem in delivery. If your newsletter doesn't arrive, please let us know and we will reinstate you.
LINKS
If you would like to link your web site to ours, and ours to yours, please advise us on
links@wwj.org.nz
ABOUT US
WALKING WITH JESUS MINISTRIES is a non-profit, non-denominational, Bible based ministry located in Hastings, New Zealand. A ministry dedicated to developing discipleship, fostering unity amongst God's people to achieve the Great Commission, and in doing so, preparing for Christ's return. It is securely based upon the foundational principles of the Apostles Creed while recognising the wide and rich diversity of beliefs amongst Christians in other areas. In accordance with the Lord's direction, materials produced by the ministry are available, free of charge, to genuine enquirers upon request. The ministry is solely funded by donations, as the Lord provides. A list of materials available (plus some fun!) is obtainable and freely downloadable from our website
wwj.org.nz
or by contacting us as follows.
Walking With Jesus Ministries
7 Bull Street
Ahuriri
Napier
New Zealand
Phone: (06) 835 0567 International (+64) 6 835 0567
Email:
enquiries@wwj.org.nz
Web:
wwj.org.nz
Our role is to bless and encourage those in ministry while promoting co-operation and unity of direction amongst the body of Christ, as emphasised 3 times by Jesus in His longest prayer, immediately prior to His arrest and crucifixion. "... so that they may be one as we are one." (John 17:12, 21, 23-4) Our website is currently being developed to encourage your participation one with another, to share resources, and to enable you to promote events and items of interest to the body as a whole - and have a smile while doing it!
For comments upon and contributions to this service, please contact
david@wwj.org.nz
SUBSCRIPTION MANAGEMENT
We would encourage you to share this free service with your friends in ministry. To subscribe yourself please email pgim-on@wwj.org.nz.
If your name has been referred to us by a friend or supporting Ministry or has been obtained from a public Christian Directory or Website, it isn't our wish to burden you with information in which you aren't interested. To remove yourself from this list, please email pgim-off@wwj.org.nz.