A Weekly World Wide Word of Encouragement to those in the Ministry
PRAISE GOD IT'S MONDAY!
A WEEKLY 'WWW (world-wide word) OF ENCOURAGEMENT'
TO THOSE IN MINISTRY
A FREE service, currently connecting with Christian leaders from 3,000 denominations and ministries, in 70 countries.

Issue No: 928 Published: 05 Aug 2019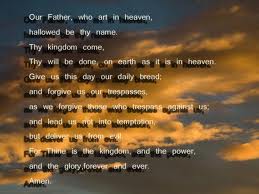 THINKING GREEK OR HEBREW?
KINGDOM OF GOD (ETERNAL LIFE)

Greek (Western)
We view the kingdom of God (eternal life) as being separated from this world, a place to go to when earthly life ends. Hence, particularly amongst Pentecostal Christians, there is an (unbiblical) preoccupation with the (unbiblical) rapture. 'Zap me out of here before the Tribulation Lord!' is a common prayer. Much heated discussion arises in theological circles about whether the rapture will be 'pre', 'mid' or 'post-trib' (tribulation). This even splits churches and denominations, causing division in the body. How sad! Jesus weeps! All because we are bound up by our Greek understanding, through which we separate the natural from the spiritual.

The Rapture Doctrine originated in 1830, the result of a vision experienced by a Scottish lady, Miss Margaret Macdonald, who was ill at the time. It was unknown in the church before then. This 'feel good' idea of people being rescued from end time tribulation was promoted by Rev Edward Irving of the Catholic Apostolic Church before being theologically developed by John Darby, founder of the Plymouth Brethren. It has now spread to become widely accepted in many areas of the church.

Again, the foundation of the rapture is based on the Greek thought premise that eternal life, the kingdom of God, is separate from the natural world and is inherited only upon death.

Eastern (Hebrew)
Hebrew thought however, sees eternal life and God's kingdom as beginning in this life. Eternal life therefore, is a life lived in harmony with God during our present, earthly existence.

24 "I tell you the truth, whoever hears my word and believes him who sent me has eternal life and will not be condemned; he has crossed over from death to life. (John 5:24)

Eternal life is knowing God and believing in Jesus. Jesus prayed at Gethsemane.....

3 Now this is eternal life: that they may know you, the only true God, and Jesus Christ, whom you have sent. (John 17:3)

And Paul to Timothy.....

12 Fight the good fight of the faith. Take hold of the eternal life to which you were called when you made your good confession in the presence of many witnesses. (1 Timothy 6:12)

For Jesus is eternal life! The eternal life of Jesus lives in us!

20 We know also that the Son of God has come and has given us understanding, so that we may know him who is true. And we are in him who is true—even in his Son Jesus Christ. He is the true God and eternal life. (1 John 5:20)

Our Greek based translations do not convey this present oneness with God adequately. For the Jews, this just comes naturally, for thoughts, beliefs and actions are intertwined as one. We are to become one with Him - now.

17 But he who unites himself with the Lord is one with him in spirit. (1 Corinthians 6:17)

This understanding adds new meaning to the Lord's Prayer, which has been spoken billions of times, but rarely understood.

10 your kingdom come, your will be done on earth as it is in heaven. (Matthew 6:10)

God's kingdom is being built on earth - now! What a revelation. Thank you Lord!

SOME SPIRITUAL IMPLICATIONS FOR TODAY
1. The understanding of this 'kingdom now' principle is the basis of the apostolic/kingdom movement that is arising throughout the world today. Unlike previous movements of God, which have moved out from one place, person or group, the revelation of the kingdom is now being given through the Holy Spirit to people all round the world. It is essentially a personal revelation, for personal conviction is necessary to live the kingdom lifestyle in a generally disbelieving church, and secular, world.

2. We are being called to live and work out our faith in practical ways, to demonstrate the kingdom to others. Indeed, to be His kingdom representatives in the world!

3. To be kingdom, present as well as future, centred.

4. To desire holiness and righteousness, allowing Jesus to change us, in order to become a member of the 'bride of Christ' for whom Jesus is returning.....

9 Then the angel said to me, "Write: 'Blessed are those who are invited to the wedding supper of the Lamb!'" And he added, "These are the true words of God." (Revelation 19:9)
(To be continued next week.)

Acknowledgement: http://www.followtherabbi.com

Find out more about us at.....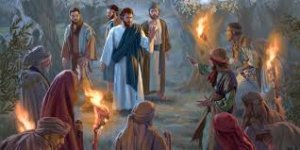 FROM THE WORD
THE WORDS OF JESUS
May we hear what the Lord is saying to us.....
Jesus is Arrested (Matthew 26:48-56, Mark 14:44-52, Luke 22:47-54, John 18:4-12)
Judas betrays Jesus with a kiss.
"My friend, do what you came to do,"
Jesus answers the mob.
"Who are you looking for?"
"I am,"
"I already told you I am," Jesus replied. "So if it's me you're looking for, let these others go."
Peter severs Malchus' ear.
"Put your sword away. Everyone who fights with a sword will die by the sword. Don't you think I could ask my Father, and he'd immediately send more than twelve legions of angels? But then how could the Scriptures be fulfilled that say it must be like this?"
To the mob.
"Have you come with swords and clubs to arrest me as if I was some kind of dangerous criminal? Every day I sat in the temple teaching and you didn't arrest me then. But all this is happening to fulfill what the prophets wrote."
Jesus heals the ear of Malchus.
"Stop! No more of this!"
Annas Questions Jesus (John:18:19-24)
"I've spoken openly to everyone," "I always taught in the synagogues and in the Temple where all the Jewish people meet. I haven't said anything in secret. So why are you questioning me? Ask the people who hear me what I told them. They know what I said."
When slapped by the guard for supposedly criticizing the High Priest.
"If I said something wrong, tell everyone what was wrong with it. But if what I said was right, why did you hit me?"
Caiaphas Condemns Jesus (Matthew 26:62-6, Mark 14:60-64, Luke 22:66-71)
For saying he is the Messiah.
"You said it," "And I also tell you that in the future you'll see the Son of man sitting at the right hand of the Almighty, and coming on the clouds of heaven."
(Continued next week)
Download the complete 'Words of Jesus' here.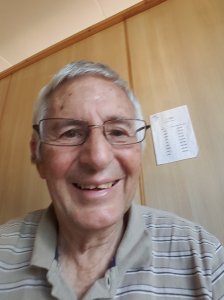 ***NEW*** A MUZUNGU'S (White Man's) THOUGHT
I have been reading about the lives of 25 Christian heroes of the faith spanning a period of 1200 years or so.
My favourite, probably as he was a practical as well as a spiritual man from England who went to India. He is generally regarded as the father of missions. Not that we consider ourselves as missionaries, but international citizens who are living from New Zealand in Kenya.
But when I ask myself the question, 'Am I prepared to as one of these?' it is not is simple decision.
For all these people were reviled, certainly initially, by the societies in which they lived and suffered many indignities, and more than that, threats to their very lives. Deprivation and sickness were common denominators among them.
It is interesting to me, in light of the 'no sickness' and 'prosperity' doctrines that are so common today, almost without exception, all these men suffered ongoing sickness and health issues throughout their lives and rejected personal wealth, many to the extreme of owning absolutely nothing. 'Why is that?' I ask myself. My conclusion, similar to Paul's thorn in his side, is that God keeps His chosen ones, or more accurately, those who were prepared to sacrifice all for Him, humble. For it is true that for those to whom much is given, much is required. Indeed, your whole life! Martyrdom was not uncommon amongst the 25.
It is difficult just to make the decision to be a sold out disciple of Jesus, but the reality of one's physical sacrifice, both health and wealth, is a hurdle too much for many. The Rich Young Ruler, is the New Testament example of this.
Particularly in our wealthy, self absorbed society of today, paying such a price is not easy.
But God, as He always has been, is still searching the earth for those who have a heart sold out to Him.
Are you prepared to pay the price? The rewards are eternal!
Shukrani
(Thank You)
Whose example are we going to follow?
Shukrani
(Thank You)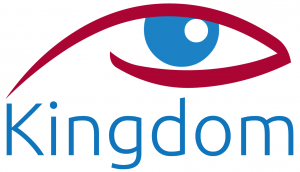 OUR AFRICAN EXPERIENCE
FOR MORE DETAILED AND REGULAR UPDATES, VISIT OUR FACEBOOK PAGE
AN EYE 4 Africa - https://www.facebook.com/aneye4africa/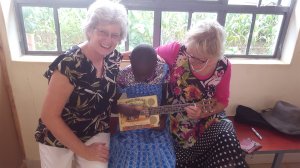 AN OBLONG YUKALALEE FOR DELIGHTFUL MUSIC!
Our friend from New Zealand Jan, brought a unique type of Yukalalee - to me, at least. And it put out a beautiful sound! And Jan has left it behind for Kathy to use. Seen here teaching a local girl how to strum.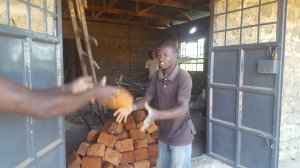 Work has started again on the Eye Hospital.....

Passing bricks. Beats a wheelbarrow any day.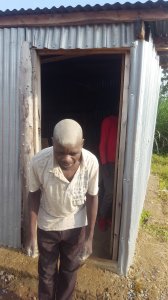 Not many Africans have white hair like me! Our neighbour got his whiteness - temporarily - from carrying bags of cement on his head!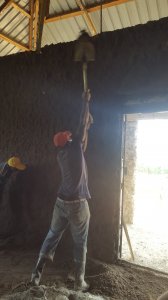 Throwing plaster on the walls is a real art, beautifully exhibited here!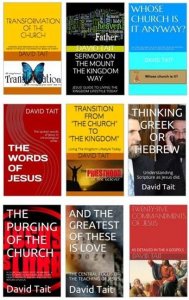 ***NOW***NINE BOOKS ARE AVAILABLE ON AMAZON!!!
9 BOOKS are now available on Amazon (Kindle)!

All are available worldwide for electronic download on Amazon (Kindle) for $US0.99c . Unfortunately there has to be a charge in order to list.

Your support would be appreciated and they could well change your life!

They are all found at this link.....
http://www.amazon.com/s/ref=nb_sb_noss?url=search-alias%3Daps&field-keywords=david+tait+books/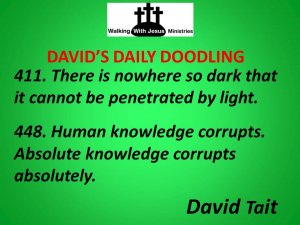 ***DAILY EZINE!*** 'DAVID'S DAILY DOODLINGS' Subscribe Today
Receive one of David's sayings in your mailbox each day to inspire, challenge or maybe, amuse. To register today, go down to the bottom of the page link below, click on the subscribe link dd-on@wwj.org.nz (or paste the address in an email yourself and send) Then it's done! If you have an Irish heritage, you will love the background coloring!
Subscription and back issue link is.....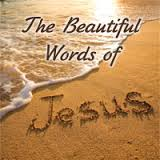 'THE WORDS OF JESUS' REMAIN AVAILABLE FOR PDF DOWNLOAD
Join the many who have downloaded the 'The Words of Jesus'. I am sure you will be blessed by it, as I have been.

One key element here is the setting out in chronological order (as far as it is possible to do so) our Lord's words drawn from all the Gospels, and the elimination of repetition between Gospels.

You may be surprised by the different perspective this presentation gives you both in understanding of His life and ministry, and in achieving a closer relationship with Him.

Download the free PDF here.....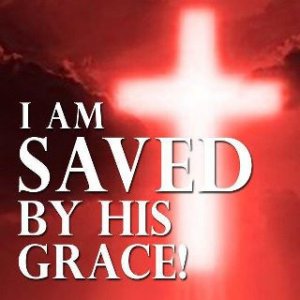 DAVID'S DOODLINGS
GRACE
838. As grace grows, heartache goes.

839. The light at the end of the tunnel is called grace.

840. Grace given away is likely to return as love.

841. We readily understand our need for grace. Are others any different?

842. A partner's snoring is the ultimate test of grace!

843. Grace received, revives the soul. Grace given, passes on the blessing to others.

844. Grace is God's power at work in us.

845. Grace is power, not weakness.
Please feel free to quote these quotes. Acknowledgement of David Tait as the author would be appreciated. There are now over 1300 David sayings for you to view at ...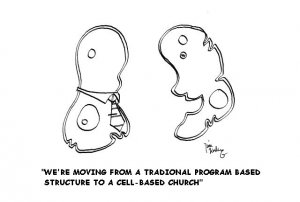 CARTOONS FROM TOON FEVER
Visit the Toon Fever website for more cartoon fun..... http://www.toonfever.com

Check it out at...

TUESDAY TEACHINGS
THIS WEEK: 25 SPECIFIC COMMANDMENTS OF JESUS

As contained in the 4 Gospels. Not clearly numbered and listed, as in the Old Testament outward Law of the 10 Commandments, they are found among the teachings of Jesus for all who have a heart to seek them.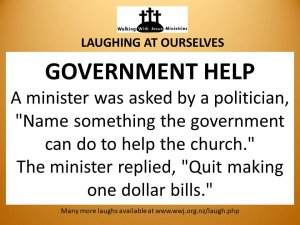 *** ANOTHER DAILY EZINE FROM WWJ!*** 'LAUGHING AT OURSELVES' Subscribe Today
As Christians, if we can't laugh at ourselves, others will! A fun way to start your day. To register today, go down to the bottom of the page link below, click on the subscribe link lao--on@wwj.org.nz (or paste the address in an email yourself and send) Then it's done!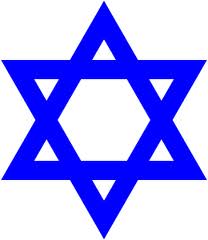 LAUGHING AT OURSELVES
***Blessed are those who can laugh at themselves for they shall never cease to be amused***
*** Those who can't laugh at themselves leave the job to others. ***
295. Baby Picture?
After making a few calls at the local hospital, the pastor got on the crowded elevator to head for the lobby. A young man, grinning broadly, was passing around a photograph. Amid appreciative smiles, someone asked for the weight. "Six-and-a-half pounds," the young man exclaimed.
"Congratulations," the pastor interjected. "Boy or girl?"
His grin spread even farther. "Bass," he said.
296. Religious Symbols
A kindergarten teacher gave her class a "show and tell" assignment of bringing something to represent their religion.
The first boy got in front of the class and said, "My name is Benjamin and I am Jewish and this is the Star of David."
The second boy got in front of the class and said, "My name is Thomas and I am Catholic and this is the Crucifix."
The third boy got in front of the class and said, " My name is Johnny and I am Baptist and this is a casserole."
QWIK QWIP: "If God is your co-pilot - Swap seats!"
298. A Choice of Hymns
One Sunday a pastor told his congregation that the church needed some extra money and asked the people to prayerfully consider giving a little extra in the offering plate. He said that whoever gave the most would be able to pick out three hymns.
After the offering plates were passed, the pastor glanced down and noticed that someone had placed a $1,000 bill in offering. He was so excited that he immediately shared his joy with his congregation and said he'd like to personally thank the person who placed the money in the plate.
A very quiet, elderly, saintly lady all the way in the back shyly raised her hand. The pastor asked her to come to the front. Slowly she made her way to the pastor. He told her how wonderful it was that she gave so much and in thanksgiving asked her to pick out three hymns.
Her eyes brightened as she looked over the congregation, pointed to the three handsomest men in the building and said, "I'll take him and him and him."
QWIK QWIP: "We don't change God's message - His message changes us."
Download the book 'Laughing At Ourselves' in PDF format at LAUGHING AT OURSELVES One of the most comprehensive sources of Christian Humour on the Net with 800 sermon fillers for your entertainment and use at ..... https://www.wwj.org.nz/content/wwj18p47.pdf
Or read them all online at.....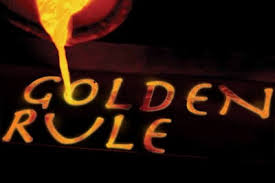 A DAVID MUSING
U R B 4 I
The message of servanthood summed up in 5 characters, 4 letters and a numeral!
Who is the U? Firstly God, followed by our neighbours - that is everyone, in the wider sense.
I, is the one we need to get out of our life to be replaced with the character of Jesus, to whom God the Father desires us to conform.
5 simple characters, yet so profound in their meaning. 5 simple characters, yet so difficult to apply to our life. 5 simple characters, yet the requirement of our walk with Jesus.
The Christian walk is not easy, never has been, never will be.
How is your walk today?
Until next week.....
MAY GOD BLESS YOU AND YOU BLESS GOD
His servant and yours
David Tait

Visit us here.....
REPRODUCTION OF NEWSLETTER CONTENT
Most weeks we get enquiries about reproducing, in electronic or print form, articles contained in 'PGIM!' We welcome and encourage you to utilize this material. Freely received, freely given. We would ask though, that the source be acknowledged as an encouragement to others to subscribe to this newsletter also.
CHANGING YOUR EMAIL ADDRESS? NEWSLETTER STOPS COMING?
Each week we can lose up to 2% of our readers when they change email addresses without letting us know. Or sometimes, by your server acting strangely and just cutting us off! If you are about to change your address, please advise us of both your old and new addresses here at
enquiries@wwj.org.nz
and we will happily change our records to ensure ongoing delivery. Thanks.
Please also keep our address in your address book, as sometimes servers will automatically delete your address if there is even a one off problem in delivery. If your newsletter doesn't arrive, please let us know and we will reinstate you.
LINKS
If you would like to link your web site to ours, and ours to yours, please advise us on
links@wwj.org.nz
ABOUT US
WALKING WITH JESUS MINISTRIES is a non-profit, non-denominational, Bible based ministry located in Hastings, New Zealand. A ministry dedicated to developing discipleship, fostering unity amongst God's people to achieve the Great Commission, and in doing so, preparing for Christ's return. It is securely based upon the foundational principles of the Apostles Creed while recognising the wide and rich diversity of beliefs amongst Christians in other areas. In accordance with the Lord's direction, materials produced by the ministry are available, free of charge, to genuine enquirers upon request. The ministry is solely funded by donations, as the Lord provides. A list of materials available (plus some fun!) is obtainable and freely downloadable from our website
wwj.org.nz
or by contacting us as follows.
Walking With Jesus Ministries
7 Bull Street
Ahuriri
Napier
New Zealand
Phone: (06) 835 0567 International (+64) 6 835 0567
Email:
enquiries@wwj.org.nz
Web:
wwj.org.nz
Our role is to bless and encourage those in ministry while promoting co-operation and unity of direction amongst the body of Christ, as emphasised 3 times by Jesus in His longest prayer, immediately prior to His arrest and crucifixion. "... so that they may be one as we are one." (John 17:12, 21, 23-4) Our website is currently being developed to encourage your participation one with another, to share resources, and to enable you to promote events and items of interest to the body as a whole - and have a smile while doing it!
For comments upon and contributions to this service, please contact
david@wwj.org.nz
SUBSCRIPTION MANAGEMENT
We would encourage you to share this free service with your friends in ministry. To subscribe yourself please email pgim-on@wwj.org.nz.
If your name has been referred to us by a friend or supporting Ministry or has been obtained from a public Christian Directory or Website, it isn't our wish to burden you with information in which you aren't interested. To remove yourself from this list, please email pgim-off@wwj.org.nz.