A Weekly World Wide Word of Encouragement to those in the Ministry
PRAISE GOD IT'S MONDAY!
A WEEKLY 'WWW (world-wide word) OF ENCOURAGEMENT'
TO THOSE IN MINISTRY
A FREE service, currently connecting with Christian leaders from 3,000 denominations and ministries, in 70 countries.

Issue No: 923 Published: 01 Jul 2019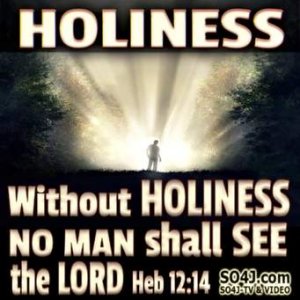 A REVELATION OF……. THE THIRD AND FINAL DWELLING PLACE OF GOD'S GLORY PLUS THE RIVER OF LIFE. Part 5
THE RIVER OF LIFE (Continued)
PRESENT TRUTH
The river is a picture of the need for us to seek its source, figuratively, the place where the presence of God dwells. As Jesus said…..
Whoever believes in me, as Scripture has said, rivers of living water will flow from within them." (John 7:38)
So what did He mean? Let us look at the verse in context….
37 On the last and greatest day of the festival, Jesus stood and said in a loud voice, "Let anyone who is thirsty come to me and drink. 38 Whoever believes in me, as Scripture has said, rivers of living water will flow from within them."[c] 39 By this he meant the Spirit, whom those who believed in him were later to receive. Up to that time the Spirit had not been given, since Jesus had not yet been glorified. (John 7:37-39)
The sourceof our 'living water' is the Holy Spirit, living within us. Of course, the Holy Spirit is God Himself, dwelling in His temple, our body…..
Do you not know that your bodies are temples of the Holy Spirit, who is in you, whom you have received from God? You are not your own; you were bought at a price. Therefore honor God with your bodies. (1Corinthians 6:19-20)
As in the Old Testament Holy of Holies, in the Tabernacles and Temple…..
89 When Moses entered the tent of meeting to speak with the Lord, he heard the voice speaking to him from between the two cherubim above the atonement cover on the ark of the covenant law. In this way the Lord spoke to him. (Numbers 7:89)
The presence of God dwelt in the Holy Place, where only the High Priest was able to enter, it is in our body, our temples, today. And from where the Lord speaks to us too. This is why sexual sins, of whatever form, are regarded more seriously by God than others, in spite of the general teaching that all sin is the same…..
15 Do you not know that your bodies are members of Christ himself? Shall I then take the members of Christ and unite them with a prostitute? Never! 16 Do you not know that he who unites himself with a prostitute is one with her in body? For it is said, "The two will become one flesh."17 But whoever is united with the Lord is one with him in spirit.18 Flee from sexual immorality. All other sins a person commits are outside the body, but whoever sins sexually, sins against their own body.19 Do you not know that your bodies are temples of the Holy Spirit, who is in you, whom you have received from God? You are not your own;20 you were
bought at a price. Therefore honor God with your bodies. (1 Corinthians 6:15-20)
And again…
3 It is God's will that you should be sanctified: that you should avoid sexual immorality; 4 that each of you should learn to control your own body in a way that is holy and honorable, 5 not in passionate lust like the pagans, who do not know God; 6 and that in this matter no one should wrong or take advantage of a brother or sister. The Lord will punish all those who commit such sins, as we told you and warned you before. 7 For God did not call us to be impure, but to live a holy life. (1 Thessalonians 4:3-7)
Put bluntly, by definition, those who live in and with unforgiven sexual sin, cannot be holy, so they will not see the Lord.
[ Warning and Encouragement ] Make every effort to live in peace with everyone and to be holy; without holiness no one will see the Lord. (Hebrews 12:14)
These Scriptures need to remembered and applied to believers in the sexually permissive society of the world, and sections of the church, today.
(Continued next week)
Find out more about us at.....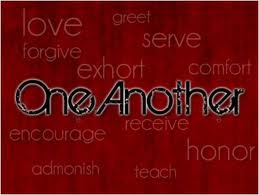 FROM THE WORD
THE WORDS OF JESUS
May we hear what the Lord is saying to us.....
Jesus Predicts His Betrayal (Matthew 26:21-5), Mark 14:18-21, Luke 22:21-3, John 13:21-30)
By Judas.
"I tell you the truth, one of you is going to betray me."
"It's the one to whom I will give a piece of bread after I have dipped it."
"What you're going to do, do it quickly,"
A New Commandment Given (John 13:31-5)
"Now the Son of man is glorified, and through him God is glorified. If God is glorified through him, then God will glorify the Son himself, and will glorify him immediately. My children, I will be with you only a little while longer. You will look for me, but I'm telling you now just as I told the Jews: you cannot come where I'm going.
I am giving you a new command: Love one another. Love one another in the same way I have loved you.
If you love one another you will prove to everyone that you are my disciples."
Dispute About Who is to be the Greatest (Luke 22:24-30)
Of the disciples.
"Foreign kings lord it over their subjects, and those having power even want people to call them 'benefactors. "But it should not be so with you! Whoever is highest among you should be like the lowest, and the leader should be like a servant. Who is greater—the one who sits at the table, or the one who serves?
Isn't it the one who sits at the table? But I'm among you as the one who serves. You have stayed with me throughout my trials. And I grant to you authority to rule, just as my Father granted it to me, so that you may eat and drink at my table in my kingdom, and sit on thrones judging the twelve tribes of Israel."
Jesus Predicts a General Denial (Matthew 26:31-2, Mark 14:27-8)
Of the disciples.
"All of you will abandon me tonight," Jesus told them. "As Scripture says, 'I will strike the shepherd, and the flock of sheep will be completely scattered.' But after I have risen, I'll go ahead of you to Galilee."
(Continued next week)
Download the complete 'Words of Jesus' here.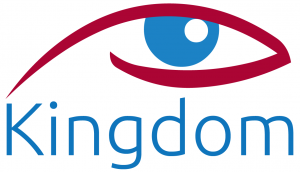 OUR AFRICAN EXPERIENCE
FOR MORE DETAILED AND REGULAR UPDATES, VISIT OUR FACEBOOK PAGE
AN EYE 4 Africa - https://www.facebook.com/aneye4africa/
OUR BIGGEST DAY IN KENYA IN 2 YEARS! VICTORY!
NHIF are the Government Health Insurance provider who an increasingly large percentage of the population is enrolled in. Provider status is essential, if the Hospital is to become economically viable.
While it will still take some time before we can become operational, as the approval has to be signed by the Minister of Health, gazetted, then the system installed,
At least it is on the way. The light at the end of the tunnel is getting brighter!
We already have a new staff member, Sylvia, training at Lugulu Hospital, learning the NHIF systems ahead of time. Sylvia is a degree-ed, qualified, Level 1 Accountant and a straight A student. She will co-ordinate our NHIF service supply and claims.
Sylvia is a great acquisition and is a really nice lady with it. She has just completed a year at the Bible School next door, which is where we met her. She will also assist with CBM, who require a mountain of paperwork!
There is other good news also which we will share later, but this one is the 'biggie' which we have been waiting for, for a long time!
So please celebrate with us this hugely significant event in the life of the hospital. Thank you Lord.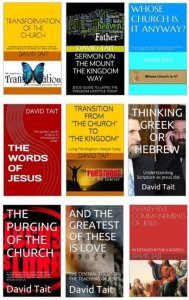 ***NOW***NINE BOOKS ARE AVAILABLE ON AMAZON!!!
9 BOOKS are now available on Amazon (Kindle)!

All are available worldwide for electronic download on Amazon (Kindle) for $US0.99c . Unfortunately there has to be a charge in order to list.

Your support would be appreciated and they could well change your life!

They are all found at this link.....
http://www.amazon.com/s/ref=nb_sb_noss?url=search-alias%3Daps&field-keywords=david+tait+books/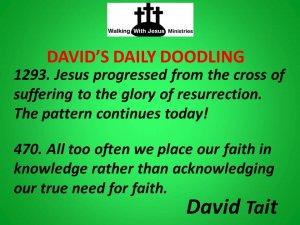 ***DAILY EZINE!*** 'DAVID'S DAILY DOODLINGS' Subscribe Today
Receive one of David's sayings in your mailbox each day to inspire, challenge or maybe, amuse. To register today, go down to the bottom of the page link below, click on the subscribe link dd-on@wwj.org.nz (or paste the address in an email yourself and send) Then it's done! If you have an Irish heritage, you will love the background coloring!
Subscription and back issue link is.....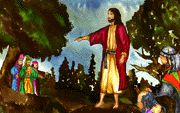 'THE WORDS OF JESUS' REMAIN AVAILABLE FOR PDF DOWNLOAD
Join the many who have downloaded the 'The Words of Jesus'. I am sure you will be blessed by it, as I have been.

One key element here is the setting out in chronological order (as far as it is possible to do so) our Lord's words drawn from all the Gospels, and the elimination of repetition between Gospels.

You may be surprised by the different perspective this presentation gives you both in understanding of His life and ministry, and in achieving a closer relationship with Him.

Download the free PDF here.....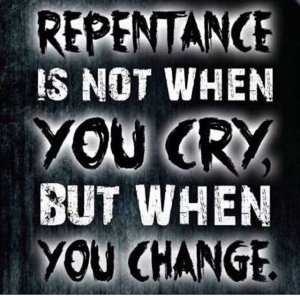 DAVID'S DOODLINGS
HEAVENLY TRUTHS GOD HAS SHOWN ME
739. - 809. God has shown me that...

... while we currently live in the Age of Grace, one day it will come to an end.

... His grace can only be activated through our repentance.

... our part is to present the Truth. Other's responsibility is to accept or reject it.

... unity comes from the Spirit, not the soul.

... happiness and joyfulness are not the same.

... without Him, we will never fulfil our potential.

... the more I get into Him, the more He gets into me.

... the more time I spend with Him, the more time He has to make changes in me.

... His love never fails, but other's love may.

... the reward for loving others is found in Heaven, rather than on earth.
Please feel free to quote these quotes. Acknowledgement of David Tait as the author would be appreciated. There are now over 1300 David sayings for you to view at ...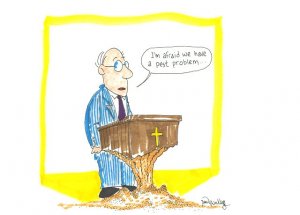 CARTOONS FROM TOON FEVER
Visit the Toon Fever website for more cartoon fun..... http://www.toonfever.com

Check it out at...

TUESDAY TEACHINGS
THIS WEEK: 'NEARER MY GOD TO THEE, NEARER TO THEE'
A short, 2 week study on THE POWER OF INTERCESSION.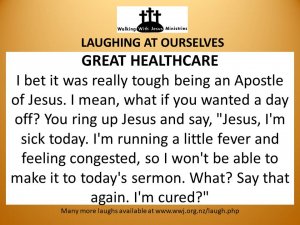 *** ANOTHER DAILY EZINE FROM WWJ!*** 'LAUGHING AT OURSELVES' Subscribe Today
As Christians, if we can't laugh at ourselves, others will! A fun way to start your day. To register today, go down to the bottom of the page link below, click on the subscribe link lao--on@wwj.org.nz (or paste the address in an email yourself and send) Then it's done!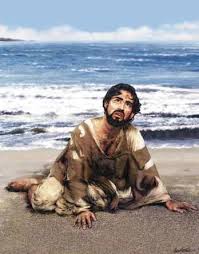 LAUGHING AT OURSELVES
***Blessed are those who can laugh at themselves for they shall never cease to be amused***
*** Those who can't laugh at themselves leave the job to others. ***
280. Church Funnies
*** I asked our six-year-old, "How did you like the service?" She said, "I liked the music, but I thought the commercial was too long."
*** Pastor, I've got some terrible news. Someone broke into our church last night and stole ninety thousand dollars worth of pledges.
***Does a good beginning and a good ending make a good sermon? Yes, if they're close enough together.
*** A new pastor preached a stirring sermon on "Gossip" but then made a fatal error by closing the service by singing "I Love to Tell the Story."
*** Sunday school teacher: "Cleanliness is next to what?" Little boy answers, "Next to impossible."
QWIK QWIP: "Adam and Eve had many advantages, but the principal one was that they escaped teething."
281. Jonah and the Whale
After telling the story of Jonah and the whale to her Sunday school class, the teacher decided to quiz them. She asked, "Timmy, what is the moral of the story?"
Timmy thought for a minute, then said, "People make whales throw up."
282. Long Sermon
A man got up to leave during a long sermon. The minister said, "Where are you going?"
The man replied, "To get a haircut."
The minister said, "You should have gotten one before you came."
The man replied, "When I came in, I didn't need one!"
Download the book 'Laughing At Ourselves' in PDF format at LAUGHING AT OURSELVES One of the most comprehensive sources of Christian Humour on the Net with 800 sermon fillers for your entertainment and use at ..... https://www.wwj.org.nz/content/wwj18p47.pdf
Or read them all online at.....

A DAVID MUSING
Wait for it........................miss!!!
Wait for it........................miss!!!
Wait for it........................miss!!!
Wait for it........................miss!!!
Wait for it........................miss!!!
Wait for it........................miss!!!
Wait for it........................IT'S A GOAL!!!
This has been our life here in Kenya, for the past 13 months, waiting for Government Health Provider status.
Finally, this week, it has happened, so our hospital will now be able to grow and become financially viable.
This is so much like our life in general. There is a saying, 'If at first you don't succeed, try, try, again.' If you give up on the 1st, 2nd, 3rd, 4th, 5th or 6th attempt in this example, you will have failed and regret it forever. With the 7th attempt came the reward.
Our spiritual walk with Jesus is much like this too. Patience and perseverance are 2 of the fruit of the Spirit.
Waiting on God for His timing is a real challenge for those who are keen to move on in God. But reality is, God knows best! In His timing His goals will be achieved - once He has moulded us into the person He wants us to be.
For Kathy and myself, if success had come early here, we would have thought it was ourselves, but after having had to dig deeper and deeper into God to keep going, we are different people spiritually, than we were a year ago.
So if you are still waiting for breakthrough, be encouraged and dig deeper into God. It will come, as He wills, when you are prepared for the task He has for you.
Until next week.....
MAY GOD BLESS YOU AND YOU BLESS GOD
His servant and yours
David Tait

Visit us here.....
REPRODUCTION OF NEWSLETTER CONTENT
Most weeks we get enquiries about reproducing, in electronic or print form, articles contained in 'PGIM!' We welcome and encourage you to utilize this material. Freely received, freely given. We would ask though, that the source be acknowledged as an encouragement to others to subscribe to this newsletter also.
CHANGING YOUR EMAIL ADDRESS? NEWSLETTER STOPS COMING?
Each week we can lose up to 2% of our readers when they change email addresses without letting us know. Or sometimes, by your server acting strangely and just cutting us off! If you are about to change your address, please advise us of both your old and new addresses here at
enquiries@wwj.org.nz
and we will happily change our records to ensure ongoing delivery. Thanks.
Please also keep our address in your address book, as sometimes servers will automatically delete your address if there is even a one off problem in delivery. If your newsletter doesn't arrive, please let us know and we will reinstate you.
LINKS
If you would like to link your web site to ours, and ours to yours, please advise us on
links@wwj.org.nz
ABOUT US
WALKING WITH JESUS MINISTRIES is a non-profit, non-denominational, Bible based ministry located in Hastings, New Zealand. A ministry dedicated to developing discipleship, fostering unity amongst God's people to achieve the Great Commission, and in doing so, preparing for Christ's return. It is securely based upon the foundational principles of the Apostles Creed while recognising the wide and rich diversity of beliefs amongst Christians in other areas. In accordance with the Lord's direction, materials produced by the ministry are available, free of charge, to genuine enquirers upon request. The ministry is solely funded by donations, as the Lord provides. A list of materials available (plus some fun!) is obtainable and freely downloadable from our website
wwj.org.nz
or by contacting us as follows.
Walking With Jesus Ministries
7 Bull Street
Ahuriri
Napier
New Zealand
Phone: (06) 835 0567 International (+64) 6 835 0567
Email:
enquiries@wwj.org.nz
Web:
wwj.org.nz
Our role is to bless and encourage those in ministry while promoting co-operation and unity of direction amongst the body of Christ, as emphasised 3 times by Jesus in His longest prayer, immediately prior to His arrest and crucifixion. "... so that they may be one as we are one." (John 17:12, 21, 23-4) Our website is currently being developed to encourage your participation one with another, to share resources, and to enable you to promote events and items of interest to the body as a whole - and have a smile while doing it!
For comments upon and contributions to this service, please contact
david@wwj.org.nz
SUBSCRIPTION MANAGEMENT
We would encourage you to share this free service with your friends in ministry. To subscribe yourself please email pgim-on@wwj.org.nz.
If your name has been referred to us by a friend or supporting Ministry or has been obtained from a public Christian Directory or Website, it isn't our wish to burden you with information in which you aren't interested. To remove yourself from this list, please email pgim-off@wwj.org.nz.