A Weekly World Wide Word of Encouragement to those in the Ministry
PRAISE GOD IT'S MONDAY!
A WEEKLY 'WWW (world-wide word) OF ENCOURAGEMENT'
TO THOSE IN MINISTRY
A FREE service, currently connecting with Christian leaders from 3,000 denominations and ministries, in 70 countries.

Issue No: 849 Published: 29 Jan 2018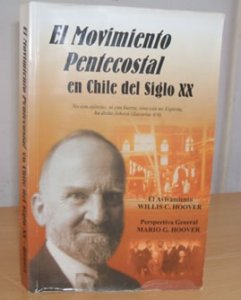 WHOSE CHURCH IS IT ANYWAY? Part 28
SPIRITUAL OUTBREAKS SPREAD AROUND THE WORLD
SOUTH AMERICA

CHILE
In 1907, MINNIE ABRAMS (1859-1912), who worked for a time with Pandita Ramabai in Mukti, India, sent an account of the revival to her friends, WILLIS C. (1856-1936) (pictured) and MARY ANNE HOOVER, Methodist missionaries to Valparaiso, Chile. Reading their friend's eyewitness account of the remarkable outpouring of the Holy Spirit in India, they earnestly sought God for a similar revival in Chile.

Prayer times, often encompassing whole nights, were instituted. People were convicted of, and confessed their sins, many making restitution to those they had sinned against.

But more was to come. On July 4 1909, heaven's floodgates opened. Willis Hoover wrote.....

Saturday night was an all night of prayer, during which four vain young ladies (three of them were in the choir) fell to the floor under the power of the Spirit. One of them, after lying a long time, began to exhort saying, "The Lord is coming soon and commands us to get ready." The effect produced was indescribable. The following morning in Sunday School, at ten o'clock, a daze seemed to rest upon the people. Some were unable to rise after the opening prayer which had been like "the sound of many waters," and all were filled with wonder. From that time on the atmosphere seemed charged by the Holy Spirit, and people fell on the floor, or broke out in other tongues, or singing in the Spirit, in a way impossible in their natural condition. On one occasion a woman, a young lady and a girl of twelve were lying on the floor in different parts of the prayer room, with eyes closed and silent. Suddenly, as with one voice, they burst forth into a song in a familiar tune but in unknown tongues, all speaking the same words. After a verse or two they became silent; then again suddenly, another tune, a verse or two, and silence. This was repeated until they had sung ten tunes, always using the same words and keeping in perfect time together as if led by some invisible chorister.

Naturally this attracted attention, and the congregation exploded as both the convicted and the curious joined in. The congregation expanded from 300 to nearly 1000. Naturally, as occurred in other revivals we have looked at, the local press levelled blatantly false charges against them. This aroused further curiosity and many more came, were convinced, and took the revival Spirit back with them from Valparaiso to other cities.

As we have sadly seen previously, and still see today, opposition came from the traditional churches too. In February 1910, The Hoovers were forced by their superiors in the Methodist Church to choose between returning to America and leaving the Methodist Church. They choose to stay in Valparaiso. With 440 followers they found new premises.
The revival mushroomed, until today there are over 1,000,000 Spirit filled believers in Chile, including over 600,000 in the Pentecostal Methodist Church founded by the Hoovers. The Chilean Methodist Church, which rejected the revival, has shrunk to just 4,000 members.

C. Peter Wagner has commented.....

"Many Methodists who blamed the devil for what happened in 1909 have since wondered out loud on whose side the devil might really have been."

The pattern of the rejection of the Holy Spirit by the establishment, in the past, present, and future, is again confirmed.
(Continued next week)
Find out more about us here.....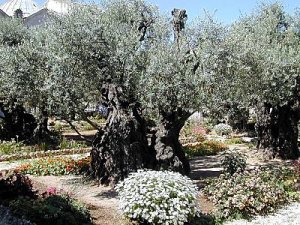 FROM THE WORD
THE WORDS OF JESUS
May we hear what the Lord is saying to us.....
On the Mount of Olives (John:15:1 – 16:33)
The farewell discourse.
The Vine.
"I am the true vine, and my Father is the gardener. He cuts off every one of my branches that doesn't bear fruit. He prunes every branch that bears fruit so it can bear even more. You are already pruned and made clean through what I've told you. Remain in me, and I will remain in you. Just as a branch cannot produce fruit unless it remains part of the vine, so it is for you: you cannot bear fruit unless you remain in me. I'm the vine, you're the branches. Those who remain in me, and I in them, will produce much fruit—for apart from me you can't do anything. Anyone who doesn't remain in me is like a branch that is thrown out and dries up. Such branches are gathered together, thrown into the fire and burned. If you remain in me, and my words remain in you, then you can ask for whatever you want, and it will be given you. My Father is glorified as you produce much fruit, proving you are my disciples.
"As the Father loved me, so I have loved you. Remain in my love. If you do what I say, you will remain in my love, just as I do what my Father says and remain in his love. I've explained this to you so that my joy may be in you and that your joy may be complete.
"This is my command: love one another as I have loved you. There is no greater love than to give your life for your friends. You're my friends if you do what I tell you. I don't call you servants any longer, for servants are not taken into their master's confidence. I call you friends, for everything my Father told me I've explained to you. You didn't choose me, I chose you. I have given you the responsibility to go and produce lasting fruit. So the Father will give you whatever you ask in my name. This is my command to you: love one another.
World hates the disciples.
"If the world hates you, remember that it hated me before it hated you. If you were part of this world, it would love you as its own. But you're not part of the world, and I chose you out of the world—that's why the world hates you.
"Remember what I told you: servants aren't more important than their master. If they persecuted me, they will persecute you too. If they did what I told them, they will do what you tell them too. But everything they do to you will be because of me, for they don't know the One who sent me. If I hadn't come and spoken to them, they wouldn't be guilty of sin—but now they have no excuse for their sin. Anyone who hates me hates my Father as well. If I had not given them such a demonstration through things that no one had ever done before, they wouldn't be guilty of sin, but despite seeing all this they hated both me and my Father. But this just fulfilled what Scripture says, "They hated me for no reason at all."
"But I will send you the Comforter from the Father. When he comes, he will give evidence about me. He is the Spirit of truth who comes from the Father. You will also give evidence about me because you were with me from the beginning.
"I've told you this so you won't give up your trust in me. They will expel you from the synagogues—in fact the time is coming when those who kill you will think they are doing God a service. They'll do this because they have never known the Father or me. I've told you this so that when these things happen, you'll remember what I told you. I didn't need to tell you this right at the beginning because I was going to be with you.
The Holy Spirit's work.
But now I'm going to the one who sent me, and yet not one of you is asking me, "Where are you going?" Of course, now that I've told you, you're full of grief.
"But I'm telling you the truth: it's better for you that I go away, for if I don't the Comforter won't come to you. If I go away, I will send him to you. When he comes, he will convince those in the world that they have wrong ideas regarding sin, what's right, and judgment: Sin, for they don't trust in me. What is right, for I'm going to the Father and you won't see me any longer. Judgement, for the ruler of this world has been condemned.
"There's much more I want to explain to you, but you couldn't stand it now. However, when the Spirit of truth comes, he will teach you the whole truth. He doesn't speak for himself, but he only says what he hears, and he will tell you what's going to happen. He brings me glory for he teaches you whatever he receives from me. All that belongs to the Father is mine. This is why I said that the Spirit teaches you whatever he receives from me. In a little while you won't see me anymore, but then a little while after that you will see me."
From grief to joy.
"Are you wondering about my comment, 'In a little while you won't see me, but a little while after that you will see me'? I tell you the truth, you will weep and mourn, but the world will rejoice. You will grieve, but your grief will turn into joy. A woman in labor suffers pain because her time has come, but once the baby is born, she forgets the agony because of the joy that a child has been brought into the world. "Yes, you're grieving now, but I will see you again; and you will rejoice, and no one can take away your joy.
"When that time comes you won't need to ask me for anything. I tell you the truth, the Father will give you whatever you ask in my name. Until now you haven't asked for anything in my name, so ask and you shall receive, and your happiness will be complete. I've been talking to you using picture language. But soon I won't use such picture language any more when I speak to you. Instead I'll explain the Father to you very plainly. "At that time you will ask in my name. I'm not saying to you that I will plead with the Father on your behalf, for the Father himself loves you—because you love me and believe that I came from God. I left the Father and came into the world; now I leave the world and return to my Father.
The disciples now understood.
"Are you really convinced now?" "The time is coming—in fact it's just about to happen—when you will be scattered, each of you to your own homes, leaving me all alone. But I'm not really alone, for the Father is with me. I've told you all this so that you may have peace because you are one with me. You will suffer in this world, but be brave—I have defeated the world!"
(Continued next week)
You can download the complete 'Words of Jesus' here.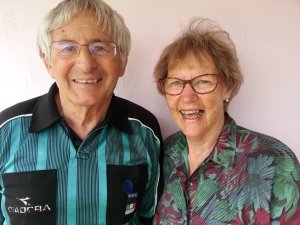 OUR AFRICAN EXPERIENCE
No experiences today, but we will share our monthly report with you, in what has been a special month, on Wednesday.
Thank you.
David and Kathy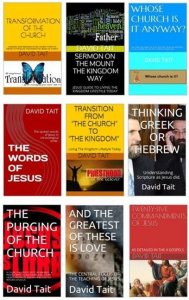 ***NOW***NINE BOOKS ARE AVAILABLE ON AMAZON!!!
9 BOOKS are now available on Amazon (Kindle)!

All are available worldwide for electronic download on Amazon (Kindle) for $US0.99c . Unfortunately there has to be a charge in order to list.

Your support would be appreciated and they could well change your life!

They are all found at this link.....
http://www.amazon.com/s/ref=nb_sb_noss?url=search-alias%3Daps&field-keywords=david+tait+books/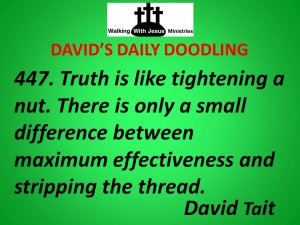 ***DAILY EZINE!*** 'DAVID'S DAILY DOODLINGS' Subscribe Today
Receive one of David's sayings in your mailbox each day to inspire, challenge or maybe, amuse. To register today, go down to the bottom of the page link below, click on the subscribe link dd-on@wwj.org.nz (or paste the address in an email yourself and send) Then it's done! If you have an Irish heritage, you will love the background coloring!
Subscription and back issue link is.....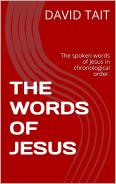 'THE WORDS OF JESUS' REMAIN AVAILABLE FOR PDF DOWNLOAD
Join the many who have downloaded the 'The Words of Jesus'. I am sure you will be blessed by it, as I have been.

One key element here is the setting out in chronological order (as far as it is possible to do so) our Lord's words drawn from all the Gospels, and the elimination of repetition between Gospels.

You may be surprised by the different perspective this presentation gives you both in understanding of His life and ministry, and in achieving a closer relationship with Him.

Download the free PDF here.....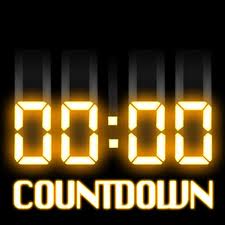 DAVID'S DOODLINGS
A MATTER OF TIME
73. The most precious gift we can give is often the least appreciated ' our time.

74. 'If only I had time' is more often an excuse than a reason.

75. Life is like a one-foot rule. We inch our way along it until inevitably falling off the far end.

76. Life and time are inversely proportional. The older and slower we get, the faster time goes.

77. What is the one thing that cannot be stored for future use? Time.

78. There is nothing on earth as perishable as time.

79. The difficult takes time, the impossible a little longer.

80. Time is a fine servant but a harsh master.

81. Love and time walk hand in hand.

254. There is never enough time to learn all I should know, but plenty of time to make all the mistakes I should know not to make!
Please feel free to quote these quotes. Acknowledgement of David Tait as the author would be appreciated. There are now over 1300 David sayings for you to view at ...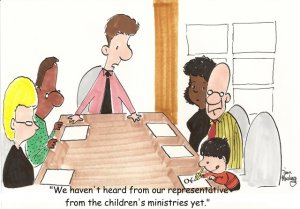 CARTOONS FROM TOON FEVER
Visit the Toon Fever website for more cartoon fun..... http://www.toonfever.com

Check it out at...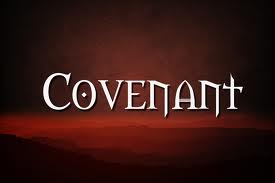 TUESDAY TEACHINGS
NEXT WEEK: REVELATION OF....... 3 KINGDOM AGES: COVENENTAL PROMISES: FORETELLING THE FUTURE
God plans everything in advance. The Covenants reveal God's plans to mankind.

This week we are going to see God's revealed plan, through the ages, for His people.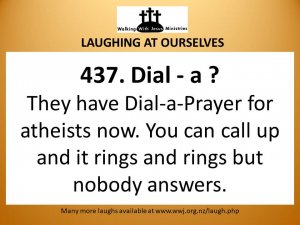 *** ANOTHER DAILY EZINE FROM WWJ!*** 'LAUGHING AT OURSELVES' Subscribe Today
As Christians, if we can't laugh at ourselves, others will! A fun way to start your day. To register today, go down to the bottom of the page link below, click on the subscribe link lao--on@wwj.org.nz (or paste the address in an email yourself and send) Then it's done!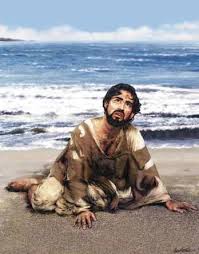 LAUGHING AT OURSELVES
***Blessed are those who can laugh at themselves for they shall never cease to be amused***
*** Those who can't laugh at themselves leave the job to others. ***
103. Jonah and the Whale
A little girl was talking to her teacher about whales. The teacher said it was physically impossible for a whale to swallow a human because even though they were very large mammals, their throat was very small. The little girl stated that Jonah was swallowed by a whale.
The teacher reiterated that a whale could not swallow a human; it was impossible.
The little girl said, "When I get to heaven I will ask Jonah."
The teacher asked, "What if Jonah went to hell?"
The little girl replied, "Then you ask him."
104. All Original
What a good thing Adam had going. When he said something he knew nobody had said it before.
105. Healthy Communion
Being a new pastor to an ageing congregation, I told them I would be serving them prune juice in Holy Communion. When asked why I would dare entertain such a thought, I said, "If the Holy Spirit won't move you--the prune juice will!"
FREE DOWNLOAD: You can now download the book 'Laughing At Ourselves' in PDF format at LAUGHING AT OURSELVES One of the most comprehensive sources of Christian Humour on the Net with 800 sermon fillers for your entertainment and use at ..... https://www.wwj.org.nz/content/wwj18p47.pdf
Or read them all online at.....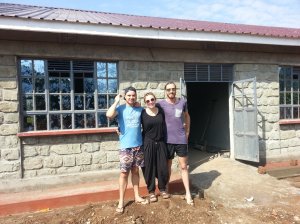 A DAVID MUSING
This week we had our first visitors from New Zealand for an overnight stay.
They were 3 young adults from a family of whom we knew the parents, and Rachel. We had not met her two brothers.
We had a fantastic, good fun time!
For meeting people of one's own culture is just different, for you share many similar experiences of the country you all come from.
Tim, Sam and Rachel all have a deep faith, and are all involved in various forms of missions. So we had a lot in common.
It is really the same with Jesus. To get the closest relationship with Him, it is helpful to understand the Jewish culture from which He comes. Of course too, we learn about Him in the Bible and through the Holy Spirit, become as one with Him.
His culture is not church culture, but a personal, mutual relationship, where we come to know each other in an intimate way.
How is your relationship with Jesus today?
Until next week.......

MAY GOD BLESS YOU AND YOU BLESS GOD.

His servant and yours

David Tait

Visit us here.....
REPRODUCTION OF NEWSLETTER CONTENT
Most weeks we get enquiries about reproducing, in electronic or print form, articles contained in 'PGIM!' We welcome and encourage you to utilize this material. Freely received, freely given. We would ask though, that the source be acknowledged as an encouragement to others to subscribe to this newsletter also.
CHANGING YOUR EMAIL ADDRESS? NEWSLETTER STOPS COMING?
Each week we can lose up to 2% of our readers when they change email addresses without letting us know. Or sometimes, by your server acting strangely and just cutting us off! If you are about to change your address, please advise us of both your old and new addresses here at
enquiries@wwj.org.nz
and we will happily change our records to ensure ongoing delivery. Thanks.
Please also keep our address in your address book, as sometimes servers will automatically delete your address if there is even a one off problem in delivery. If your newsletter doesn't arrive, please let us know and we will reinstate you.
LINKS
If you would like to link your web site to ours, and ours to yours, please advise us on
links@wwj.org.nz
ABOUT US
WALKING WITH JESUS MINISTRIES is a non-profit, non-denominational, Bible based ministry located in Hastings, New Zealand. A ministry dedicated to developing discipleship, fostering unity amongst God's people to achieve the Great Commission, and in doing so, preparing for Christ's return. It is securely based upon the foundational principles of the Apostles Creed while recognising the wide and rich diversity of beliefs amongst Christians in other areas. In accordance with the Lord's direction, materials produced by the ministry are available, free of charge, to genuine enquirers upon request. The ministry is solely funded by donations, as the Lord provides. A list of materials available (plus some fun!) is obtainable and freely downloadable from our website
wwj.org.nz
or by contacting us as follows.
Walking With Jesus Ministries
7 Bull Street
Ahuriri
Napier
New Zealand
Phone: (06) 835 0567 International (+64) 6 835 0567
Email:
enquiries@wwj.org.nz
Web:
wwj.org.nz
Our role is to bless and encourage those in ministry while promoting co-operation and unity of direction amongst the body of Christ, as emphasised 3 times by Jesus in His longest prayer, immediately prior to His arrest and crucifixion. "... so that they may be one as we are one." (John 17:12, 21, 23-4) Our website is currently being developed to encourage your participation one with another, to share resources, and to enable you to promote events and items of interest to the body as a whole - and have a smile while doing it!
For comments upon and contributions to this service, please contact
david@wwj.org.nz
SUBSCRIPTION MANAGEMENT
We would encourage you to share this free service with your friends in ministry. To subscribe yourself please email pgim-on@wwj.org.nz.
If your name has been referred to us by a friend or supporting Ministry or has been obtained from a public Christian Directory or Website, it isn't our wish to burden you with information in which you aren't interested. To remove yourself from this list, please email pgim-off@wwj.org.nz.