A Weekly World Wide Word of Encouragement to those in the Ministry
PRAISE GOD IT'S MONDAY!
A WEEKLY 'WWW (world-wide word) OF ENCOURAGEMENT'
TO THOSE IN MINISTRY
A FREE service, currently connecting with Christian leaders from 3,000 denominations and ministries, in 70 countries.

Issue No: 952 Published: 20 Jan 2020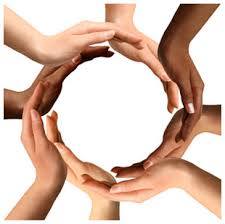 THINKING GREEK OR HEBREW?
DIVISION WITHIN UNITY

Greek (Western)
Logically, there can only be one truth, so those who disagree with us are automatically wrong. Divisions within the church result.
In Western, scientific based thought, there can only be one truth. Of course, that is the truth and understanding that we have, built upon the theology in which we believe! Therefore that 'church down the road' that has some different beliefs to us cannot, at best, be as good as ours or, at worst, are regarded as heretics and not part of the kingdom of God. We are intolerant of the views of others for, in our mindset, there can only be one truth - ours!
This is very different to the Eastern way of thinking.

Eastern (Hebrew)
Jewish thinking allows for differences of opinion, without putting aside the greater picture of the good of the nation.
While in Jesus time, and since, there has been plenty of robust discussion and disagreement between groups with differing beliefs about Scripture and life, e.g. the Pharisees and Sadducees, (broadly speaking, conservative and liberal in our terminology), they still regarded each other as being a true part of the kingdom of Israel, for the greater good of the nation was bigger than their differences with each other. Difference was tolerated without causing complete separation.
Paul exhibited this way of thinking when discussing divisions that were arising in the early Roman church.....
One man considers one day more sacred than another; another man considers every day alike. Each one should be fully convinced in his own mind. 6 He who regards one day as special, does so to the Lord. He who eats meat, eats to the Lord, for he gives thanks to God; and he who abstains, does so to the Lord and gives thanks to God. 7 For none of us lives to himself alone and none of us dies to himself alone. 8 If we live, we live to the Lord; and if we die, we die to the Lord. So, whether we live or die, we belong to the Lord. 9 For this very reason, Christ died and returned to life so that he might be the Lord of both the dead and the living. 10 You, then, why do you judge your brother? Or why do you look down on your brother? For we will all stand before God's judgment seat. 11 It is written: "'As surely as I live,' says the Lord, 'every knee will bow before me; every tongue will confess to God.'" (Romans 14:5-11)
There should be even greater unity in the church than in the world! We are not to follow particular men (or theologies), only God. To the Corinthians he said.....
Brothers, I could not address you as spiritual but as worldly—mere infants in Christ. 2 I gave you milk, not solid food, for you were not yet ready for it. Indeed, you are still not ready. 3 You are still worldly. For since there is jealousy and quarreling among you, are you not worldly? Are you not acting like mere men? 4 For when one says, "I follow Paul," and another, "I follow Apollos," are you not mere men? 5 What, after all, is Apollos? And what is Paul? Only servants, through whom you came to believe—as the Lord has assigned to each his task. 6 I planted the seed, Apollos watered it, but God made it grow. 7 So neither he who plants nor he who waters is anything, but only God, who makes things grow. 8 The man who plants and the man who waters have one purpose, and each will be rewarded according to his own labor. 9 For we are God's fellow workers; you are God's field, God's building. (1 Corinthians 3:1-9)
Jesus too, was strong about this.....
8 "But you are not to be called 'Rabbi,' for you have only one Master and you are all brothers. 9 And do not call anyone on earth 'father,' for you have one Father, and he is in heaven. 10 Nor are you to be called 'teacher,' for you have one Teacher, the Christ. 11 The greatest among you will be your servant. 12 For whoever exalts himself will be humbled, and whoever humbles himself will be exalted. (Matthew 23:8-12)
The ministry role is to bring about unity, not division.....
11 It was he who gave some to be apostles, some to be prophets, some to be evangelists, and some to be pastors and teachers, 12 to prepare God's people for works of service, so that the body of Christ may be built up 13 until we all reach unity in the faith and in the knowledge of the Son of God and become mature, attaining to the whole measure of the fullness of Christ. (Ephesians 4:11-13)
May the Lord have mercy upon us as we continue to lift one man above another and pursue policies that divide rather than unite the body of Christ.

SOME SPIRITUAL IMPLICATIONS FOR TODAY
1. We need to learn that only God has all the answers - and that we are not God!
2. We need to understand and accept that others may have different ideas to us in disputable areas of theology.
3. We need to put the overall good of the body of Christ above the self interest of our own denomination, grouping, (or non-grouping!).
4. We need to take active steps to reconcile with those we have rejected.
Find out more about us at.....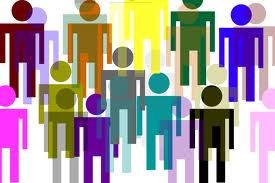 FROM THE WORD
THE WORDS OF JESUS
May we hear what the Lord is saying to us.....
Jesus Questioned About Not Fasting(Matthew 9:14-17, Mark 2:18-22, Luke 5:33-39)
By John's disciples who did fast.
"Do wedding guests mourn while the bridegroom is with them?" "But the time is coming when the bridegroom will be taken from them, and then they will fast. No one puts a new patch on old clothes,
otherwise it will shrink and make the tear worse. No one puts new wine in old wineskins either, otherwise the wineskins will burst, spilling the wine and ruining the wineskins. No, new wine is put into new wineskins, and both last.
Healing at the Pool (John 5:1-15)
Of the man who could not reach the pool when it 'stirred'.
"Do you want to be healed?"
"Stand up, pick up your mat, and start walking!"
"Look, now you've been healed. So stop sinning or something worse may happen to you."
Life Through the Son of God (John 5:16-30)
Jesus criticized for healing on the Sabbath and claiming to be God's son.
"My Father is still working, and so am I."
"I tell you the truth, the Son can do nothing by himself; he can only do what he sees the Father doing. Whatever the Father does the Son does as well. For the Father loves the Son, and reveals to him everything he does; and the Father will show to him even more incredible things that will completely
amaze you. For just as the Father gives life to those he resurrects from the dead, in the same way the Son also gives life to those that he wants. The Father judges no one. He has given to the Son all the authority to judge, so that everyone may honor the Son just as they honor the Father. Anyone who doesn't honor the Son doesn't honor the Father who sent him. I tell you the truth: those who follow what I say and trust the One who sent me have eternal life. They won't be condemned, but have gone from death to life. "I tell you the truth: The time is coming—in fact it's here already—when the dead will hear the voice of the Son of God, and those who hear will live! Just as the Father has life-giving power in himself, so has he given the Son the same life-giving power in himself. The Father also granted the authority for judgment to him, for he is the Son of man. Don't be surprised at this, for the time is coming when all those in the grave will hear his voice and will rise again: those who have done good to the resurrection of life, and those who have done evil to the resurrection of condemnation. I can do nothing by myself. I judge based on what I'm told, and my decision is right, for I'm not doing my own will but the will of the One who sent me.
(Continued next week)
Download the complete 'Words of Jesus' here.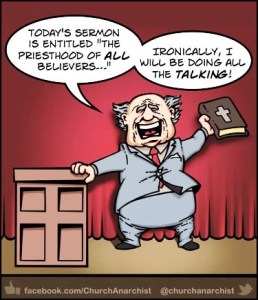 A MUZUNGU'S (White Man's) THOUGHT – Issue 21
A MUZUNGU'S (White Man's) THOUGHT – Issue 21
At the Lord's hospital here in Kenya, which we have had the privilege to set up and run, we have people, both employees and patients, from many different spiritual backgrounds – and some from none. All are required to work together in harmony, or the hospital will not function. And it happens.
(As an aside, so it should be in the spiritual church world! All denominations should put aside their differences to work together for their Lord.)
The kingdom of God is not made up from people of any particular denomination but of those individuals who have completely dedicated their lives to Him.
This is not to say they are in full time ministry, for that simply creates another elite, as there was with the Old Testament priesthood. But we need to be sold out to God's will, whatever our role in life is. In our job, working at home, retired, whatever we do needs to be dedicated to the Lord.
Just as there are 5 primary (but not exclusive) ministry functions, apostle, prophet, evangelist, pastor and teacher, that must work hand in hand for the spiritual to function properly, so there are many roles in the physical that can be equally of God, as the spiritual roles are.
A layman and a minister are the same when it comes to the kingdom. If we are walking in God's ways, obediently fulfilling His plan for our life, that is all He requires.
One of the conditions though, is that we must always be open to change, as God leads. So many of us get so stuck in what we are doing, we are not open to change. And like it or not, God is into change! He desires to mould us into His image, and to do that, He has to get us out of our comfort zone.
Are you like God? Am I like God? If your answer is yes, you are deluded and full of pride. If no, we need to be changed in order that He may rid us of some of the ungodly traits that permeate our lives.
Very few of us like change! We become entrenched, happily or unhappily, in the situation we are in.
May we always be open to co-operation and change, for that is the way of the kingdom.
Shukrani
(Thank You)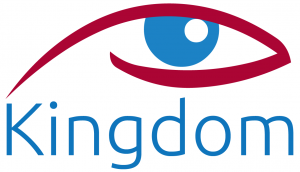 OUR AFRICAN EXPERIENCE
FOR MORE DETAILED AND REGULAR UPDATES, VISIT OUR FACEBOOK PAGE
AN EYE 4 Africa - https://www.facebook.com/aneye4africa/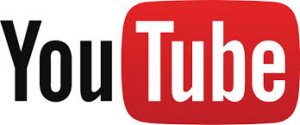 OUR NEW VIDEO!
This is a must-see to get a real idea of who and what we are!
Our thanks to John Fickling for all his many, many hours of work, both in travelling to Kenya to film (where he was ably assisted by Moses) and in New Zealand, editing the many hours of film down into what is 13:40 of the essence of Kingdom, including video footage of our 1st cataract surgeries. Thank you so much, mate.
Lve Link.....
https://www.youtube.com/watch?v=Np1ocYF5hoU&t=22s
PHOTO: Hi ho, Hi ho, It's off to video we go!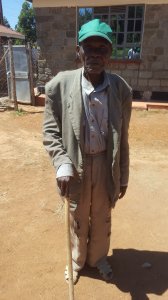 NOW I CAN SEE!
Our 90-year-old blind cataract patient from last weekend walked in today and said.....
"You have a very nice building" and.....
"Look at your gardens" (for our gardens are distinctive)
What a great feeling and privilege to see our patient truly seeing again!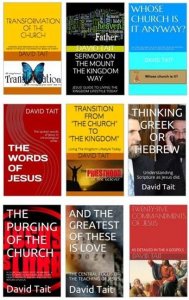 ***NOW***NINE BOOKS ARE AVAILABLE ON AMAZON!!!
9 BOOKS are now available on Amazon (Kindle)!

All are available worldwide for electronic download on Amazon (Kindle) for $US0.99c . Unfortunately there has to be a charge in order to list.

Your support would be appreciated and they could well change your life!

They are all found at this link.....
http://www.amazon.com/s/ref=nb_sb_noss?url=search-alias%3Daps&field-keywords=david+tait+books/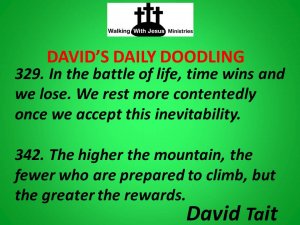 ***DAILY EZINE!*** 'DAVID'S DAILY DOODLINGS' Subscribe Today
Receive one of David's sayings in your mailbox each day to inspire, challenge or maybe, amuse. To register today, go down to the bottom of the page link below, click on the subscribe link dd-on@wwj.org.nz (or paste the address in an email yourself and send) Then it's done! If you have an Irish heritage, you will love the background coloring!
Subscription and back issue link is.....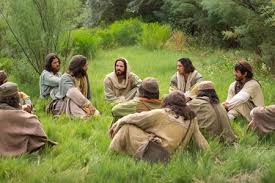 'THE WORDS OF JESUS' REMAIN AVAILABLE FOR PDF DOWNLOAD
Join the many who have downloaded the 'The Words of Jesus'. I am sure you will be blessed by it, as I have been.

One key element here is the setting out in chronological order (as far as it is possible to do so) our Lord's words drawn from all the Gospels, and the elimination of repetition between Gospels.

You may be surprised by the different perspective this presentation gives you both in understanding of His life and ministry, and in achieving a closer relationship with Him.

Download the free PDF here.....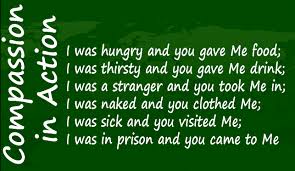 DAVID'S DOODLINGS
COMPASSION
1115. Christianity could well do with a 'heart transplant' of the compassion of Jesus!

1116. Compassion is, loving others more than ones self.

1117. Sympathy for the plight of others is good, but compassion is doing something about it.

1118. True compassion comes from a heart fully submitted to the Lord's will.

1119. Compassion is a verb in action.

1120. Compassion works when words fail.

1121. Compassion for others is the outworking of the love of Jesus for us.

1122. Compassion speaks louder than words.

1123. Compassion is our reflection of God's heart for us.

1124. Compassion best describes the life of Jesus and should ours too!

1125. God's character is reflected through compassionate acts.

Please feel free to quote these quotes. Acknowledgment of David Tait as the author would be appreciated. There are now over 1300 David sayings for you to view at ...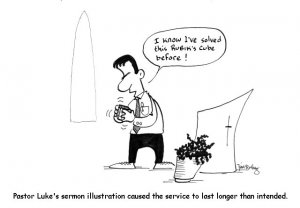 CARTOONS FROM TOON FEVER
Visit the Toon Fever website for more cartoon fun..... http://www.toonfever.com

Check it out at...

TUESDAY TEACHINGS
TRANSFORMATION OF THE CHURCH: 2. THE POWER OF PERSECUTION concludes
We will see how persecution strengthens our belief and what is likely to happen in the time ahead in this regard.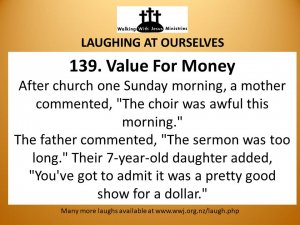 *** ANOTHER DAILY EZINE FROM WWJ!*** 'LAUGHING AT OURSELVES' Subscribe Today
As Christians, if we can't laugh at ourselves, others will! A fun way to start your day. To register today, go down to the bottom of the page link below, click on the subscribe link lao--on@wwj.org.nz (or paste the address in an email yourself and send) Then it's done!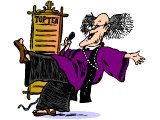 LAUGHING AT OURSELVES
***Blessed are those who can laugh at themselves for they shall never cease to be amused***
*** Those who can't laugh at themselves leave the job to others. ***
365. Not Too Funny
Pastor Beaverson was approached by a visitor after the service. "Pastor", she said. "I really appreciated your sermon. However, there's just one thing. I still can't figure out what the connection was between your text and the rest of the sermon."
366. Cars in Heaven
It seems the head Deacon died and went to heaven. When Saint Peter met him at the gate, he explained that because of all of his good deeds done on earth, he would be given a Mercedes for his heavenly transportation. "It could have been a Rolls Royce", the Deacon commented. "But there were a number of deficiencies in your record, so this is the best we can do for you."
A while later, the Music Director died, and also appeared before Peter. He didn't fare quite so well, but was given a Yugo to drive. Although he accepted this graciously, inwardly he was upset, especially when he saw the head Deacon driving around heaven in his silver grey Mercedes.
Then one day, as the Deacon rounded a corner, he saw that the Music Director had had a terrible accident. His Yugo had crashed into a tree, and it appeared to be totally wrecked. And then he noticed that the Music Director was outside the car, and was laughing uncontrollably.
So the Deacon pulled his Mercedes to the curb, and jumped out to inquire what had happened. "What's going on?" he asked. "Why are you standing here laughing when you just smashed up your car?" "Because," said the Music Director between gasps for air, "I just saw Pastor Hester go by on roller blades."
QWIK QWIP: "people are so consumed with what others think about them rather than what God thinks about them."
367. No Good Deed Goes Unpunished
A man appeared at the Pearly Gates and knocked. St. Peter came out and asked him what he wanted. He said, "I want to get in please."
St. Peter asked him to name one thing nice he had done for someone during his life. He replied that one time he saved an old woman in front of a convenience store. She was getting beat up and shoved around by a large gang of bikers out front, and so "I just went up and kicked the biggest biker in the shins, and the old lady got away."
St. Peter was impressed, and asked, "How long ago did this happen?" The man replied as he looked at his watch, "Oh, about 25 seconds ago!"
Download the book 'Laughing At Ourselves' in PDF format at LAUGHING AT OURSELVES One of the most comprehensive sources of Christian Humour on the Net with 800 sermon fillers for your entertainment and use at ..... https://www.wwj.org.nz/content/wwj18p47.pdf
Or read them all online at.....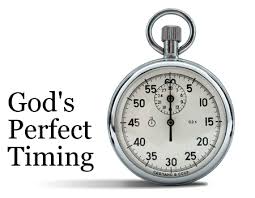 A DAVID MUSING
At lunchtime today, I was talking to my wife Kathy, about bureaucracy in Kenya.
This arose as we were requested by a Government Organization, whom we had dealt with before, for proof that we exist!
Previously, we had dealt with these people for 9 months over the release of some donated equipment off the wharf at Mombassa, here in Kenya.
Fortunately, we had a joint letter, just a week old, on another matter, from the 2 Organizations from whom proof was required, to send. That saved a lot of work!
Dealing with bureaucracy all over the world is a challenge. In Africa, the challenge is multiplied, and Kenya is by no means the worst.
Two of the 'P's' of the Fruit of the Spirit, in Galatians, Patience and Perseverance, are essential, if you wish to survive in Africa! The third 'P', Peace, comes in handy also!
We are learning as we go, that not everything can be achieved yesterday, as we would like it to be. As we accept that, life here becomes easier and less pressured.
We need to learn to leave everything in God's hands, having done our bit first of course.
In His timing, all will come to pass.
Until next week.....
MAY GOD BLESS YOU AND YOU BLESS GOD
His servant and yours
David Tait

Visit us here.....
REPRODUCTION OF NEWSLETTER CONTENT
Most weeks we get enquiries about reproducing, in electronic or print form, articles contained in 'PGIM!' We welcome and encourage you to utilize this material. Freely received, freely given. We would ask though, that the source be acknowledged as an encouragement to others to subscribe to this newsletter also.
CHANGING YOUR EMAIL ADDRESS? NEWSLETTER STOPS COMING?
Each week we can lose up to 2% of our readers when they change email addresses without letting us know. Or sometimes, by your server acting strangely and just cutting us off! If you are about to change your address, please advise us of both your old and new addresses here at
enquiries@wwj.org.nz
and we will happily change our records to ensure ongoing delivery. Thanks.
Please also keep our address in your address book, as sometimes servers will automatically delete your address if there is even a one off problem in delivery. If your newsletter doesn't arrive, please let us know and we will reinstate you.
LINKS
If you would like to link your web site to ours, and ours to yours, please advise us on
links@wwj.org.nz
ABOUT US
WALKING WITH JESUS MINISTRIES is a non-profit, non-denominational, Bible based ministry located in Hastings, New Zealand. A ministry dedicated to developing discipleship, fostering unity amongst God's people to achieve the Great Commission, and in doing so, preparing for Christ's return. It is securely based upon the foundational principles of the Apostles Creed while recognising the wide and rich diversity of beliefs amongst Christians in other areas. In accordance with the Lord's direction, materials produced by the ministry are available, free of charge, to genuine enquirers upon request. The ministry is solely funded by donations, as the Lord provides. A list of materials available (plus some fun!) is obtainable and freely downloadable from our website
wwj.org.nz
or by contacting us as follows.
Walking With Jesus Ministries
7 Bull Street
Ahuriri
Napier
New Zealand
Phone: (06) 835 0567 International (+64) 6 835 0567
Email:
enquiries@wwj.org.nz
Web:
wwj.org.nz
Our role is to bless and encourage those in ministry while promoting co-operation and unity of direction amongst the body of Christ, as emphasised 3 times by Jesus in His longest prayer, immediately prior to His arrest and crucifixion. "... so that they may be one as we are one." (John 17:12, 21, 23-4) Our website is currently being developed to encourage your participation one with another, to share resources, and to enable you to promote events and items of interest to the body as a whole - and have a smile while doing it!
For comments upon and contributions to this service, please contact
david@wwj.org.nz
SUBSCRIPTION MANAGEMENT
We would encourage you to share this free service with your friends in ministry. To subscribe yourself please email pgim-on@wwj.org.nz.
If your name has been referred to us by a friend or supporting Ministry or has been obtained from a public Christian Directory or Website, it isn't our wish to burden you with information in which you aren't interested. To remove yourself from this list, please email pgim-off@wwj.org.nz.