A Weekly World Wide Word of Encouragement to those in the Ministry
PRAISE GOD IT'S MONDAY!
A WEEKLY 'WWW (world-wide word) OF ENCOURAGEMENT'
TO THOSE IN MINISTRY
A FREE service, currently connecting with Christian leaders from 3,000 denominations and ministries, in 70 countries.

Issue No: 1027 Published: 21 Jun 2021
AGAIN I WOULD MUCH APPRECIATE YOU READING.....
A DAVID MUSING, for it contains vital information for you and the church today.
Thanks
David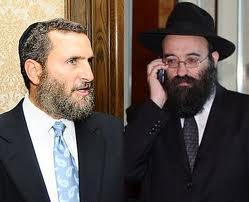 THINKING GREEK OR HEBREW
SUMMARY
1. AN EXPLANATION AND TESTIMONY
We have looked at 33 different ways in which Greek (our Western inheritance) and Hebrew ways of looking at life and faith differ.
'What does it matter?' you may say.
I have come to understand that it matters a lot! For the Lord has poked and prodded me (I have the bruises!) that, if I wish to understand Him more, I need to know more about the culture in which He lived, in order to understand the nuances of what He is saying to me through the Jewish writers of His Word.
The best way I can explain this is from the point of view of learning another language. I speak English as my first language. At school, I studied French. I could learn the words and the grammar, but no matter how much I learned, I could still not speak like a Frenchman. My accent, my lack of understanding of the idioms, the culture, the slang and the nuances of the language, would always hinder me. The only real way to overcome this would be to interact with born French speakers, in order to learn their ways, as well as how to communicate with them verbally. In New Zealand, here at the far end of the earth, this is not possible, without travelling thousands of kilometres to Europe or another French speaking country, so my, already very poor French, died.
This process is seen too, in immigrants to our country, whose first language is not English. No matter how well they speak the language, their culture is different, and mix-ups and misunderstandings inevitably occur. However, the immigrants' children, who attend our schools and grow up in our society and culture, rapidly become 'kiwis'! For they largely think, and speak, like those of us whose families have been here for generations.
When it comes to 'Christianity' and 'church', we have taken an 'Eastern religion' and adapted it to our cultural values, norms, and language. We justify this by saying that the Jews failed God and have been replaced by the 'gentile church'. Hence the term - 'Replacement Theology'.
These writings have not been about the truth, or otherwise, of this way of thinking. You need to read the teachings on our website (www.wwj.org.nz) to gain my understanding of this.
What I have been trying to achieve here is to form a bridge, albeit a tenuous and rickety one, between the Eastern and Western cultural understanding. I have never been to Israel, although I would love to go. Personally I know only a few Jews, and even fewer who have accepted Jesus as Saviour and Lord.
The essential truth the Lord has lain upon my heart and life though, is that a 'whole of life' commitment is necessary in order to become a true follower of Jesus. Over the years, I have become disillusioned with the form of 'easy Christianity', of self-centeredness, of happiness and prosperity that is taught in much of the church today.
When I studied the Bible, even from my Western perspective, I could see that this is not what it says! Jesus made 'disciples' who, all but John, were martyred for their faith! And John was boiled in oil and banished to Patmos, not a pleasant place!
The closest I have come to walking in the steps of the disciples was visiting Goa, where the now convinced Doubting Thomas landed in India. There is a Roman Catholic Church on the site and a real presence of the Holy Spirit over the area. Thomas was martyred on the other side of India, in Chennai. I believe you can visit his grave in a cave there.
In my reading of Scripture we are called to self-sacrifice, to putting Jesus and others above ourselves. Not the theology that has developed in our Western, Greek based, self-centred culture.
Once I started delving into the Hebraic roots of our faith, the lights of understanding that were dim have started to brighten. I hope they have here for you too.
I will try and summarize what we have been learning and sharing together. May the Lord help me, help us, better understand and apply His Word, His Life, to our own.
(Continues next week)
Acknowledgements: http://www.followtherabbi.com and http://hethathasanear.com and http://www.wildbranch.org
See more about us at.....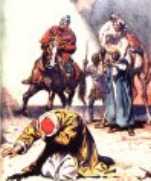 FROM THE WORD
THE WORDS OF JESUS
May we hear what the Lord is saying to us.....
The Conversion of Saul (Acts 9:1-19, 26:12-18)
Where Jesus spoke supernaturally to Him.
"Saul, Saul, why are you persecuting me? It's hard for you to fight against me!"
"'I am Jesus, the one you're persecuting,' 'But pick yourself up and get to your feet. The reason why I've appeared to you is to appoint you as my servant, to be a witness for me, telling others how you have seen me and everything I will reveal to you. I will save you from you own people and from the foreigners. I am sending you to them to open their eyes so they can turn from darkness to light, from the power of Satan to
God, and so that they can receive forgiveness for their sins and a place with those who are set right as they trust in me.'
And to Ananias.
"Ananias!"
"Get up, and go to Straight Street," the Lord told him. "Ask at Judas' house for someone called Saul, from Tarsus. He's praying. He's seen in vision a man called Ananias come and place his hands on him so he can regain his sight."
Who protested.
"Get on your way, because he is the person I have chosen to take my name to foreigners and kings, as well as to Israel. I will show him what he'll have to suffer for my name's sake."
Paul's Vision and Thorn (2 Corinthians 12:1-10)
Paul asked for his thorn to be taken away
"My grace is all you will need, for my power is effective in weakness."
Download the complete 'Words of Jesus' here.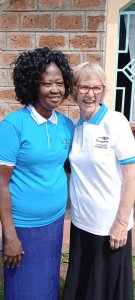 OUR AFRICAN EXPERIENCE
FOR MORE DETAILED AND REGULAR UPDATES, VISIT OUR FACEBOOK PAGE
AN EYE 4 Africa - https://www.facebook.com/aneye4africa/
Kathy with Selina, our gracious hostess, having lived in their house for nearly 4 years!!!!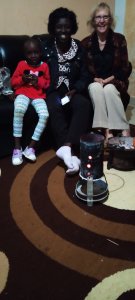 KEEPING WARM AFRICN STYLE!
During the week we stayed one night in Eldoret, having flown from there, down and back to Nairobi for the day, on Immigration issues.
Also known as Runners City, this is the area where the Kenyan runners train, as it is 6000ft above sea level, 1,000 feet higher than we are here in Webuye.
Because of the height, even though it is close to the equator, it can get very cold (in our terms), at night in particular,
So there was need of a heater!
What is brought out? Two charcoal cooking burners!
They worked well - but wouldn't meet with fire regulations! LOL!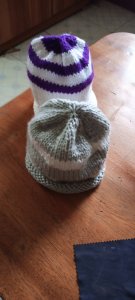 KATHY THE HAT LADY
Kathy loves knitting, particularly to fill in waiting time - of which there cn be a fair bit here.
Now we are starting to get births, she has decided to knit a hat for each baby born here.
Sometimes it can be a challenge, if we have several births.
Currently she is 3 hats ahead, 2 of which are shown here.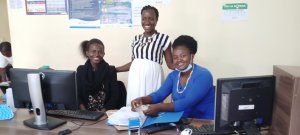 OUR RECEPTIONISTS
In this picture we had 3.99 receptionists!
As you can see, Caroline in the middle is pregnant and this was her final day at work before delivering. It was a boy, delivered on Wednesday!
Marion on the left and Helen on the right are sisters, Helen covering for Carolines 3.5 months absence.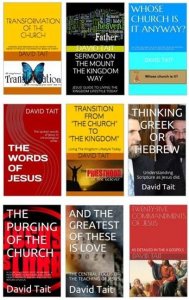 ***NOW***NINE BOOKS ARE AVAILABLE ON AMAZON!!!
9 BOOKS are now available on Amazon (Kindle)!

All are available worldwide for electronic download on Amazon (Kindle) for $US0.99c . Unfortunately there has to be a charge in order to list.

Your support would be appreciated and they could well change your life!

They are all found at this link.....
http://www.amazon.com/s/ref=nb_sb_noss?url=search-alias%3Daps&field-keywords=david+tait+books/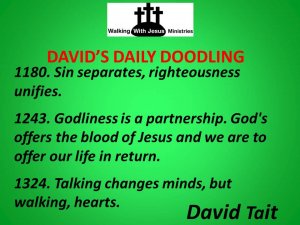 ***DAILY EZINE!*** 'DAVID'S DAILY DOODLINGS' Subscribe Today
Receive one of David's sayings in your mailbox each day to inspire, challenge or maybe, amuse. To register today, go down to the bottom of the page link below, click on the subscribe link dd-on@wwj.org.nz (or paste the address in an email yourself and send) Then it's done! If you have an Irish heritage, you will love the background coloring!
Subscription and back issue link is.....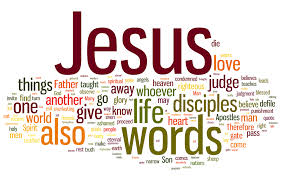 'THE WORDS OF JESUS' REMAIN AVAILABLE FOR PDF DOWNLOAD
Join the many who have downloaded the 'The Words of Jesus'. I am sure you will be blessed by it, as I have been.

One key element here is the setting out in chronological order (as far as it is possible to do so) our Lord's words drawn from all the Gospels, and the elimination of repetition between Gospels.

You may be surprised by the different perspective this presentation gives you both in understanding of His life and ministry, and in achieving a closer relationship with Him.

Download the free PDF here.....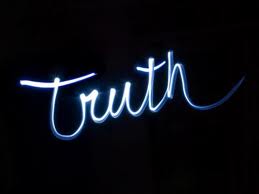 DAVID'S DOODLINGS
TRUTH AND KNOWLEDGE
444. If I knew everything in the world, I would be most confused!

445. The pursuit of knowledge is excellent, the pursuit of truth, unsurpassable.

446. The more I learn, the less I know, so to my God I'd rather go.

447. Truth is like tightening a nut. There is only a small difference between maximum effectiveness and stripping the thread.

448. Human knowledge corrupts. Absolute knowledge corrupts absolutely.

449. Knowledge seeks truth but only God can reveal the truth.

450. Truth provides the foundation upon which the house of knowledge should be built.

451. Knowledge is relative, truth absolute. Problems arise when we confuse the two.

452. If I have all knowledge in the world but have not the truth, I am as nothing.

453. Computers are able to process endless knowledge, but only humans can discern truth.
Please feel free to quote these quotes. Acknowledgment of David Tait as the author would be appreciated. There are now over 1300 David sayings for you to view at ...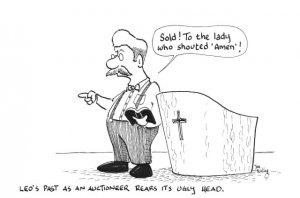 CARTOONS FROM TOON FEVER
Visit the Toon Fever website for more cartoon fun..... http://www.toonfever.com
Check it out at...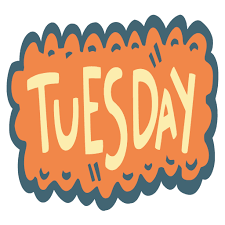 TUESDAY TEACHINGS
N.EXT WEEK: A CHURCH OF VICTORY Continued
Reflecting God's Glory upon the Earth.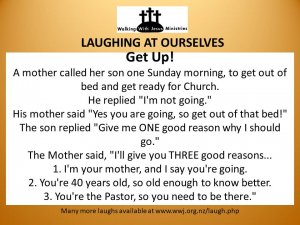 *** ANOTHER DAILY EZINE FROM WWJ!*** 'LAUGHING AT OURSELVES' Subscribe Today
As Christians, if we can't laugh at ourselves, others will! A fun way to start your day. To register today, go down to the bottom of the page link below, click on the subscribe link lao--on@wwj.org.nz (or paste the address in an email yourself and send) Then it's done!
https://www.wwj.org.nz/laughing-at-ourselves-ezine

LAUGHING AT OURSELVES
***Blessed are those who can laugh at themselves for they shall never cease to be amused***
*** Those who can't laugh at themselves leave the job to others. ***
62. Directions?
The Rev. Billy Graham tells of at time early in his career when he arrived in a small town to preach a sermon.
Wanting to mail a letter, he asked a young boy where the post office was. When the boy told him, Rev. Graham thanked him and said, "If you'll come to the Baptist church this evening, you can hear me telling everyone how to get to Heaven."
"I don't think I'll be there," the boy said. "You don't even know your way to the post office."
63. If Only!
Three boys are in the schoolyard bragging about their fathers.
The first boy says, "My Dad scribbles a few words on a piece of paper, he calls it a poem, they give him $50."
The second boy says, "That's nothing. My Dad scribbles a few words on a piece of paper, he calls it a song, they give him $100."
The third boy says, "I got you both beat. My Dad scribbles a few words on a piece of paper, he calls it a sermon. And it takes eight people to collect all the money!"
QWIK QWIP: "God doesn't call the qualified, He qualifies the called"
64. Powerful Prayer!
The Wednesday-night church service coincided with the last day of hunting season.
Our pastor asked who had bagged a deer.
No one raised a hand.
Puzzled, the pastor said, "I don't get it. Last Sunday many of you said you were missing because of hunting season. I had the whole congregation pray for your deer."
One hunter groaned, "Well, it worked. They're all safe."
Download the book 'Laughing At Ourselves' in PDF format at LAUGHING AT OURSELVES One of the most comprehensive sources of Christian Humour on the Net with 800 sermon fillers for your entertainment and use at ..... https://www.wwj.org.nz/content/wwj18p47.pdf
Or read even more online at.....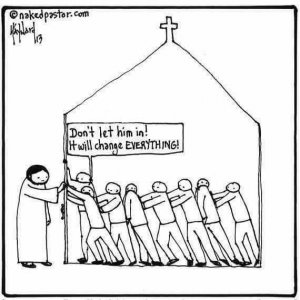 A DAVID MUSING
KNOCK,KNOCK,KNOCK…………..
KNOCK…………................KNOCK………..........……………………………….KNOCK
19 Those whom I love I rebuke and discipline. So be earnest and repent. 20 Here I am! I stand at the door and knock. If anyone hears my voice and opens the door, I will come in and eat with that person, and they with me. (Revelation 3:20)
These encouraging, yet challenging words were spoken by Jesus, through John, to the Church in Laodicea, the picture of today's end time church. A lukewarm church, relying on riches, rather than God!
Coming to Kenya, in Africa, to live, has really shown me the truth of what Jesus said. Here the Christians, and there are many more of them than in the West, mostly have very little in the way of possessions and truly do have to rely upon God for their provision.
Life is extra tough with Covid, with many more than usual being without jobs. Our area has just gone into lockdown, as a sugar production company a couple of hours away, brought in some Indian technicians to work on their equipment. Unfortunately one or more carried the Indian originated 'D' version of the virus with them and it has spread rapidly throughout the region. The situation is more extreme, as vaccinations are only available for the old, health workers and teachers, two categories of which we fortunately fall.
All Government employees and, unfortunately, our staff too, have not been paid for nearly 3 months. We are hopeful our own will be paid this week, if a bank loan comes through.
It is amazing how they all rely upon God, and God being God , He comes through.
How would Westerners and the church react in the same situation?
We always think that God is knocking at the lives of unbelievers, but that is completely taken out of context. God was talking to His church at Laodicea, to our complacent churches of today!
The cartoon accompanying this article, hits the nail on the head! We are so self-sufficient, complacent and comfortable in our lives that when Jesus through the Holy Spirit knocks on our heart, individually or in churches or groups, we are not open to hearing what He has to say.
In my life, financial desperation made me give my heart to Jesus, for I had lost my business, and was about to lose my home in bankruptcy, the more serious New Zealand, not American, type.
Need is the key, in most cases, to seeking the depths in God. Going to church meetings does not mean we are hearing from God and doing His will. In reality, the comfort of trusting the church for our spiritual satisfaction is deception of the highest order.
Jesus came to save, to meet with, each one of us individually. He has an individual call, a role for each one of us.
For me, I can never forget the day when He stopped me while I was weeding Freesias on our flower farm and spoke to me in an audible voice. He asked me to set up His ministry, not mine, Walking With Jesus Ministries, specializing in obedience to God the Father.
Our walk since then has had its ups and downs, resulting at this time, in bringing us to Africa to live and work in Kenya. Will this be all? We believe God has further things yet for this couple in our mid-70's to do. He will tell us in His time.
Someone else's call will not be our call, for God has a purpose for each and every one of His believers, His disciples, those who are not lukewarm, to do.
Please listen out for, and be prepared to do what He tells you to do. God is knocking on the door of your heart awaiting your response. Will you listen out for Him today?
His servant and yours
David Tait

Visit us here.....
CHANGING YOUR EMAIL ADDRESS? NEWSLETTER STOPS COMING?
Each week we can lose up to 2% of our readers when they change email addresses without letting us know. Or sometimes, by your server acting strangely and just cutting us off! If you are about to change your address, please advise us of both your old and new addresses here at
enquiries@wwj.org.nz
and we will happily change our records to ensure ongoing delivery. Thanks.
Please also keep our address in your address book, as sometimes servers will automatically delete your address if there is even a one off problem in delivery. If your newsletter doesn't arrive, please let us know and we will reinstate you.
REPRODUCTION OF NEWSLETTER CONTENT
Most weeks we get enquiries about reproducing, in electronic or print form, articles contained in 'PGIM!' We welcome and encourage you to utilize this material. Freely received, freely given. We would ask though, that the source be acknowledged as an encouragement to others to subscribe to this newsletter also.
LINKS
If you would like to link your web site to ours, and ours to yours, please advise us on
links@wwj.org.nz
ABOUT US
WALKING WITH JESUS MINISTRIES is a non-profit, non-denominational, Bible based ministry located in Hastings, New Zealand. A ministry dedicated to developing discipleship, fostering unity amongst God's people to achieve the Great Commission, and in doing so, preparing for Christ's return. It is securely based upon the foundational principles of the Apostles Creed while recognising the wide and rich diversity of beliefs amongst Christians in other areas. In accordance with the Lord's direction, materials produced by the ministry are available, free of charge, to genuine enquirers upon request. The ministry is solely funded by donations, as the Lord provides. A list of materials available (plus some fun!) is obtainable and freely downloadable from our website
wwj.org.nz or by contacting us as follows.

Walking With Jesus Ministries
P O Box 2
Webuye 50205
Kenya

Email: enquiries@wwj.org.nz
Web: wwj.org.nz

Our role is to bless and encourage those in ministry while promoting co-operation and unity of direction amongst the body of Christ, as emphasised 3 times by Jesus in His longest prayer, immediately prior to His arrest and crucifixion. "... so that they may be one as we are one." (John 17:12, 21, 23-4) Our website is currently being developed to encourage your participation one with another, to share resources, and to enable you to promote events and items of interest to the body as a whole - and have a smile while doing it!

For comments upon and contributions to this service, please contact
david@wwj.org.nz
SUBSCRIPTION MANAGEMENT
We would encourage you to share this free service with your friends in ministry. To subscribe yourself please email pgim-on@wwj.org.nz.
If your name has been referred to us by a friend or supporting Ministry or has been obtained from a public Christian Directory or Website, it isn't our wish to burden you with information in which you aren't interested. To remove yourself from this list, please email pgim-off@wwj.org.nz.