A Weekly World Wide Word of Encouragement to those in the Ministry
PRAISE GOD IT'S MONDAY!
A WEEKLY 'WWW (world-wide word) OF ENCOURAGEMENT'
TO THOSE IN MINISTRY
A FREE service, currently connecting with Christian leaders from 3,000 denominations and ministries, in 70 countries.

Issue No: 886 Published: 15 Oct 2018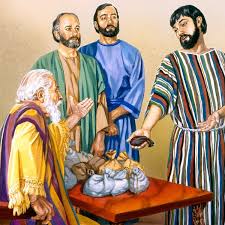 WHOSE CHURCH IS IT ANYWAY? Part 57
THE CHALLENGE OF..... LIVING THE KINGDOM LIFESTYLE
THE PARABLE OF THE 10 MINAS
The Parable of the Ten Minas
11 While they were listening to this, he went on to tell them a parable, because he was near Jerusalem and the people thought that the kingdom of God was going to appear at once. 12 He said: "A man of noble birth went to a distant country to have himself appointed king and then to return. 13 So he called ten of his servants and gave them ten minas. 'Put this money to work,' he said, 'until I come back.' 14 "But his subjects hated him and sent a delegation after him to say, 'We don't want this man to be our king.' 15 "He was made king, however, and returned home. Then he sent for the servants to whom he had given the money, in order to find out what they had gained with it. 16 "The first one came and said, 'Sir, your mina has earned ten more.' 17 "'Well done, my good servant!' his master replied. 'Because you have been trustworthy in a very small matter, take charge of ten cities.' 18 "The second came and said, 'Sir, your mina has earned five more.' 19 "His master answered, 'You take charge of five cities.' 20 "Then another servant came and said, 'Sir, here is your mina; I have kept it laid away in a piece of cloth. 21 I was afraid of you, because you are a hard man. You take out what you did not put in and reap what you did not sow.' 22 "His master replied, 'I will judge you by your own words, you wicked servant! You knew, did you, that I am a hard man, taking out what I did not put in, and reaping what I did not sow? 23 Why then didn't you put my money on deposit, so that when I came back, I could have collected it with interest?' 24 "Then he said to those standing by, 'Take his mina away from him and give it to the one who has ten minas.' 25 "'Sir,' they said, 'he already has ten!' 26 "He replied, 'I tell you that to everyone who has, more will be given, but as for the one who has nothing, even what he has will be taken away. 27 But those enemies of mine who did not want me to be king over them—bring them here and kill them in front of me.'" (Luke 19:11-27)
This is a most interesting parable from several perspectives.
Firstly, Jesus indicated that His kingdom was not coming straight away. We have now waited 2000 odd years and are only starting to realise that the kingdom is not just a heavenly one, but is to be established on earth also! How long that will take, we surely don't know!
Secondly, (verses 14-15), not everyone wants the king (Jesus) to be king over them. Not all the world will accept Jesus, in spite of what some are erroneously preaching today. In spite of what people want, Jesus has been appointed king, and He does/will reign and rule over His creation.
Thirdly, there is judgment! In verse 27, the 'king' wants his enemies to be killed in front of him!
Fourthly, and most importantly, for it comprises the bulk of the parable, there are 'degrees' of believers. We all share the same salvation but not the same reward. We do tend to get the two mixed! A great excuse for not living the life!
However the Bible clearly warns us...
21 "Not everyone who says to me, 'Lord, Lord,' will enter the kingdom of heaven, but only he who does the will of my Father who is in heaven. (Matthew 7:21)
This parable of the 10 minas emphasizes this. The greatest rewards will be given to those who are the most diligent for the Lord. As I am wont to say, to become disciples rather than believers!
The Parable of the Sower comes to a similar conclusion, that not all Jesus followers are the same. The good seed is lifelong Christians.
8 Still other seed fell on good soil, where it produced a crop—a hundred, sixty or thirty times what was sown. (Matthew 13:8)
I do not need to continue, for I believe that if you want to hear, you will hear, understand, and apply this truth in your life. It is up to you!
What will your reward be?
(Continued next week)
Find out more about us here.....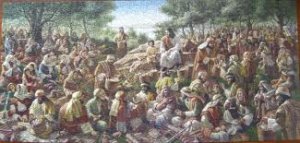 FROM THE WORD
THE WORDS OF JESUS
May we hear what the Lord is saying to us.....
Jesus Heals a Deaf man (Mark 7:31-7)
Brought by people in the Decapolis area.
"Ephphatha," (which means, "Open!")
Jesus Feeds 4000 (Matthew 15:32-9, Mark 8:1-10)
Where another crowd had gathered.
"My heart goes out to the crowd because they have already stayed with me for three days and they have nothing to eat. If I send them home without food, they'll faint on the way. Some have come from a long way away."
"How many loaves do you have?"
Found some fish also and Jesus blessed them.
"Take these and share them too."
Pharisees and Sadducees Seek a Sign (Matthew 16:1-4, Mark 8:11-13)
To prove His divinity.
"In the evening you say, 'It'll be a fine day tomorrow, because the sky is red,' while in the morning you say, 'It'll be bad weather today, because the sky is red and overcast.' You know how to predict the weather by what the sky looks like, but you can't recognize the signs of the times! Evil people who don't trust in God are the one who look for a miraculous sign, and no sign will be given to them except the sign of Jonah.
Leaven of the Religious Leaders (Matthew 16:5-12, Mark 8:14-21)
Jesus criticized the religious leaders with metaphor. but the disciples took him literally.
"Watch out for the yeast of the Pharisees and Sadducees,"
But the disciples took him literally.
"You have so little trust in me! Why are you arguing among yourselves about not having any bread? Haven't you worked it out yet? Don't you remember the five loaves that fed five thousand? How many baskets of leftovers did you collect? And what about the seven loaves that fed the four thousand? How many baskets of leftovers did you collect? Haven't you worked it out yet that I wasn't talking to you about bread? Watch out for the yeast of the Pharisees and Sadducees!"
(Continued next week)
You can download the complete 'Words of Jesus' here.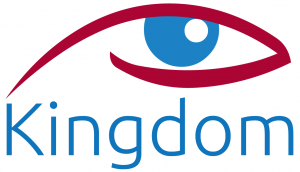 OUR AFRICAN EXPERIENCE
FOR MORE DETAILED AND REGULAR UPDATES, VISIT OUR FACEBOOK PAGE
AN EYE 4 Africa - https://www.facebook.com/aneye4africa/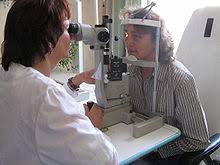 FURTHER EXCERPTS FROM OUR EMAIL REPORT
REPORT FROM THE 'KINGDOM' HOSPITALS
No. 9: July - September 2018
Dear Supporters and Friends
BRANDING
We have decided to split our branding into 2 related parts. In a practical sense, both will operate as one, but the separation of EYES from GENERAL is a means to show that we will be offering full eye services as the Eye Referral Hospital for Bungoma County and surrounding areas. More about eye services shortly.
Our general services are currently more locally focused, although this will change to an extent once we are able to do general surgery.
Thanks to the incredible generosity of Ophthalmologists and Opticians from New Zealand and England we will shortly be able to offer a full mini eye hospital from our current premises. Next year, our full Eye Hospital facility will be constructed, exciting details of which will follow later.
In the meantime however, we can utilize the services and equipment we currently have and that which is coming shortly.
OPTICAL SERVICES
Diagnosis, refraction and prescription for glasses, with frame choice and fitting from our varied selection.
OPHTHALMOLIGICAL SERVICES
Soon to arrive is a SLIT LAMP which emits a narrow but intense beam of light, used for examining the interior of the eye.
Plus an operating microscope for the carrying out of major eye surgery, including the biggest cause of blindness, cataracts, which develop earlier here.
We are so grateful to the donors for this expensive, but vital equipment for improved eye health in Kenya.
Slit lamp shown.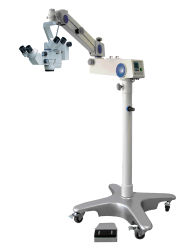 And an operating microscope...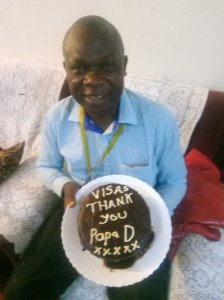 CELEBRATION TIME!
Getting our 3 year Residents Permits is a big deal in Kenya currently, as long term visas have been put on hold. So it is worthy of celebration.
Here is Kathy's celebration cake for David, who made it all possible.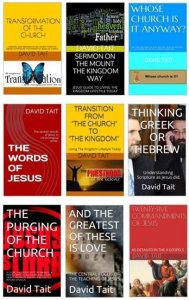 ***NOW***NINE BOOKS ARE AVAILABLE ON AMAZON!!!
9 BOOKS are now available on Amazon (Kindle)!

All are available worldwide for electronic download on Amazon (Kindle) for $US0.99c . Unfortunately there has to be a charge in order to list.

Your support would be appreciated and they could well change your life!

They are all found at this link.....
http://www.amazon.com/s/ref=nb_sb_noss?url=search-alias%3Daps&field-keywords=david+tait+books/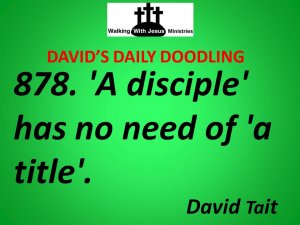 ***DAILY EZINE!*** 'DAVID'S DAILY DOODLINGS' Subscribe Today
Receive one of David's sayings in your mailbox each day to inspire, challenge or maybe, amuse. To register today, go down to the bottom of the page link below, click on the subscribe link dd-on@wwj.org.nz (or paste the address in an email yourself and send) Then it's done! If you have an Irish heritage, you will love the background coloring!
Subscription and back issue link is.....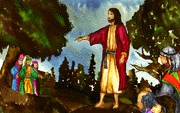 'THE WORDS OF JESUS' REMAIN AVAILABLE FOR PDF DOWNLOAD
Join the many who have downloaded the 'The Words of Jesus'. I am sure you will be blessed by it, as I have been.

One key element here is the setting out in chronological order (as far as it is possible to do so) our Lord's words drawn from all the Gospels, and the elimination of repetition between Gospels.

You may be surprised by the different perspective this presentation gives you both in understanding of His life and ministry, and in achieving a closer relationship with Him.

Download the free PDF here.....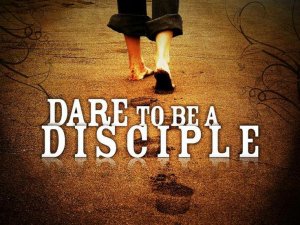 DAVID'S DOODLINGS
214.-235. Discipleship is...
... doing the right thing because we want to, not because we are expected to.
... being a servant both to God and man.
... honouring God with body, soul and spirit.
... loving the Lord with all our heart, soul and mind.
... being 100% committed to the Lord's cause.
... putting the Lord first in all things.
... applying the Lord's will to our mind and emotions.
... accepting the Lord's correction graciously.
... being joyful in the Lord - even while being corrected!
... subverting our will to His.
... becoming a little more like Jesus every day.
... being prepared to die for our Lord.
... honouring and worshipping God as Lord, rather than a 'holy Father Christmas.'
... being the one God would like us to be.
... placing God's needs and others godly needs ahead of our own.
... helping others attain to their ministries, even to the expense of our own.
... being Jesus to others.
... retaining the joy of the Lord in times of personal sadness.
... putting wrongs right - graciously!
... walking as one with the Lord, night and day.
878. 'A disciple' has no need of 'a title'.
879. A disciple turns words into actions.
880. Believers believe, while disciples live what they believe.
1315. A disciple 'walks the walk', not just 'talks the talk'.
Please feel free to quote these quotes. Acknowledgement of David Tait as the author would be appreciated. There are now over 1300 David sayings for you to view at ...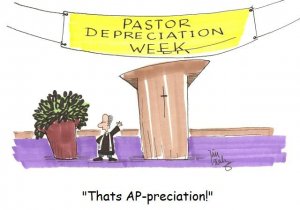 CARTOONS FROM TOON FEVER
Visit the Toon Fever website for more cartoon fun..... http://www.toonfever.com

Check it out at...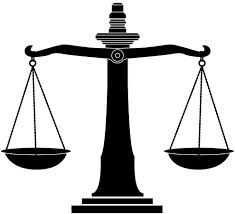 TUESDAY TEACHINGS
NEXT WEEK: A REVELATION OF... THE TABERNACLE OF DAVID - Part 2
Two subjects we hear very little about in the church today are 'fear of the Lord' and 'judgement'. Yet both are at the heart of a balanced faith.

Let's see how, shall we?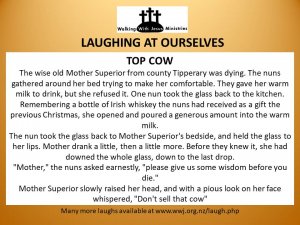 *** ANOTHER DAILY EZINE FROM WWJ!*** 'LAUGHING AT OURSELVES' Subscribe Today
As Christians, if we can't laugh at ourselves, others will! A fun way to start your day. To register today, go down to the bottom of the page link below, click on the subscribe link lao--on@wwj.org.nz (or paste the address in an email yourself and send) Then it's done!

LAUGHING AT OURSELVES
***Blessed are those who can laugh at themselves for they shall never cease to be amused***
*** Those who can't laugh at themselves leave the job to others. ***
QWIK QWIP: "Learn from the mistakes of others. You can't live long enough to make them all yourself."
193. Room in Heaven
One day a doctor, a farmer and the president of an HMO arrive at the Pearly Gates. St. Peter hesitates, because heaven is getting kind of full. Finally he tells the doctor, "You may come in, for you have taken care of the sick in their time of need." Then he turns to the farmer and says, "And you, too, may enter, for you have grown food to nourish your fellow man."
Then St. Peter turns to the HMO executive. "Well, I guess you can come in too - but only for three days."
QWIK QWIP: "Did it ever occur to you that nothing occurs to God?"
194. And Then There Were None
10 little Christians standing in line. 1 disliked the preacher, then there were 9.
9 little Christians stayed up very late. 1 overslept Sunday, then there were 8.
8 little Christians on their way to Heaven. 1 took the low road and then there were 7.
7 little Christians chirping like chicks. 1 disliked music, then there were 6.
6 little Christians seemed very much alive, but one lost his interest then there was 5.
5 little Christians pulling for Heaven's Shore, but one stopped to rest, then there were 4.
4 little Christians each busy as a bee. 1 got his feelings hurt, then there were 3.
3 little Christians knew not what to do. 1 joined the sporty crowd, then there were 2.
2 little Christians, our rhyme is nearly done, differed with each other, then there was 1.
1 little Christian can't do much 'tis true, brought his friend to bible study, then there were 2.
2 earnest Christians, each won one more. That doubled the number, then there were 4.
4 sincere Christians worked early and late. Each won another then there were 8.
8 splendid Christians if they doubled as before. In just so many Sundays, we'd have 1,024.
In this little jingle, there is a lesson true, you belong either to the building or to the wrecking crew!
FREE DOWNLOAD: You can now download the book 'Laughing At Ourselves' in PDF format at LAUGHING AT OURSELVES One of the most comprehensive sources of Christian Humour on the Net with 800 sermon fillers for your entertainment and use at ..... https://www.wwj.org.nz/content/wwj18p47.pdf
Or read them all online at.....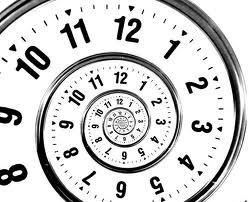 A DAVID MUSING
God's timing is best!
You don't think so?
Always too late?
This week a friend gave us a substantial donation to build a temporary ward in our, one day to be, theatre block, at our hospital here in Kenya. This will help us generate income to pay the bills, as inpatients bring in more money than outpatients.
Our friend knew, before we left New Zealand for Africa over a year ago, how much to give but he has not sent it until now, just when we had a specific need for that amount. Praise the Lord!
It is so easy to wonder what God's plan is. We nearly always think of Him as being delayed.
But this is a beautiful example of His perfect timing, to provide when we had the specific need. Thank you Lord.
Be encouraged, for He will be there at the right time for you too.
Until next week.....
MAY GOD BLESS YOU AND YOU BLESS GOD
His servant and yours
David Tait

Visit us here.....
REPRODUCTION OF NEWSLETTER CONTENT
Most weeks we get enquiries about reproducing, in electronic or print form, articles contained in 'PGIM!' We welcome and encourage you to utilize this material. Freely received, freely given. We would ask though, that the source be acknowledged as an encouragement to others to subscribe to this newsletter also.
CHANGING YOUR EMAIL ADDRESS? NEWSLETTER STOPS COMING?
Each week we can lose up to 2% of our readers when they change email addresses without letting us know. Or sometimes, by your server acting strangely and just cutting us off! If you are about to change your address, please advise us of both your old and new addresses here at
enquiries@wwj.org.nz
and we will happily change our records to ensure ongoing delivery. Thanks.
Please also keep our address in your address book, as sometimes servers will automatically delete your address if there is even a one off problem in delivery. If your newsletter doesn't arrive, please let us know and we will reinstate you.
LINKS
If you would like to link your web site to ours, and ours to yours, please advise us on
links@wwj.org.nz
ABOUT US
WALKING WITH JESUS MINISTRIES is a non-profit, non-denominational, Bible based ministry located in Hastings, New Zealand. A ministry dedicated to developing discipleship, fostering unity amongst God's people to achieve the Great Commission, and in doing so, preparing for Christ's return. It is securely based upon the foundational principles of the Apostles Creed while recognising the wide and rich diversity of beliefs amongst Christians in other areas. In accordance with the Lord's direction, materials produced by the ministry are available, free of charge, to genuine enquirers upon request. The ministry is solely funded by donations, as the Lord provides. A list of materials available (plus some fun!) is obtainable and freely downloadable from our website
wwj.org.nz
or by contacting us as follows.
Walking With Jesus Ministries
7 Bull Street
Ahuriri
Napier
New Zealand
Phone: (06) 835 0567 International (+64) 6 835 0567
Email:
enquiries@wwj.org.nz
Web:
wwj.org.nz
Our role is to bless and encourage those in ministry while promoting co-operation and unity of direction amongst the body of Christ, as emphasised 3 times by Jesus in His longest prayer, immediately prior to His arrest and crucifixion. "... so that they may be one as we are one." (John 17:12, 21, 23-4) Our website is currently being developed to encourage your participation one with another, to share resources, and to enable you to promote events and items of interest to the body as a whole - and have a smile while doing it!
For comments upon and contributions to this service, please contact
david@wwj.org.nz
SUBSCRIPTION MANAGEMENT
We would encourage you to share this free service with your friends in ministry. To subscribe yourself please email pgim-on@wwj.org.nz.
If your name has been referred to us by a friend or supporting Ministry or has been obtained from a public Christian Directory or Website, it isn't our wish to burden you with information in which you aren't interested. To remove yourself from this list, please email pgim-off@wwj.org.nz.