A Weekly World Wide Word of Encouragement to those in the Ministry
PRAISE GOD IT'S MONDAY!
A WEEKLY 'WWW (world-wide word) OF ENCOURAGEMENT'
TO THOSE IN MINISTRY
A FREE service, currently connecting with Christian leaders from 3,000 denominations and ministries, in 70 countries.

Issue No: 911 Published: 08 Apr 2019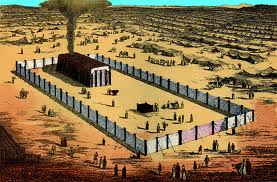 A REVELATION OF……. THE THIRD AND FINAL DWELLING PLACE OF GOD'S GLORY PLUS THE RIVER OF LIFE.
THE TABERNACLE OF MOSES
Surprisingly to many, we actually know more about the Moses Tabernacle than Solomon's Temple as it is described in great detail in Exodus, basically from chapters 25-40. It concludes with…..
The Glory of the Lord
34 Then the cloud covered the tent of meeting, and the glory of the Lord filled the tabernacle. 35 Moses could not enter the tent of meeting because the cloud had settled on it, and the glory of the Lord filled the tabernacle.
36 In all the travels of the Israelites, whenever the cloud lifted from above the tabernacle, they would set out; 37 but if the cloud did not lift, they did not set out—until the day it lifted. 38 So the cloud of the Lord was over the tabernacle by day, and fire was in the cloud by night, in the sight of all the Israelites during all their travels. Exodus 40:34-38)
Why the detailed description? As is explained in the teaching quoted above, Moses Tabernacle (of course not his, but the Lords'!) incredibly sets the pattern for our personal walk with Jesus today and the pattern of the church age to come. See more at..... A REVELATION OF..... THE TABERNACLE OF MOSES found at
https://www.wwj.org.nz/content/wwj36p11.pdf
SOLOMONS TEMPLE
Solomon's Temple (again God's Temple) was glorious and one of the ancient wonders of the world and as in the Tabernacle, God's presence came down and dwelt above the Ark at its dedication…..
The Dedication of the Temple
7 When Solomon finished praying, fire came down from heaven and consumed the burnt offering and the sacrifices, and the glory of the Lord filled the temple.2 The priests could not enter the temple of the Lord because the glory of the Lord filled it. 3 When all the Israelites saw the fire coming down and the glory of the Lord above the temple, they knelt on the pavement with their faces to the ground, and they worshiped and gave thanks to the Lord, saying,
"He is good; his love endures forever." (2 Chronicles 7:1-3)
Solomon's Temple was glorious and so was his palace. His fame and wisdom attracted amongst others, the attention of the Queen of Sheba (Ethiopia)…..
The Queen of Sheba Visits Solomon
10 When the queen of Sheba heard about the fame of Solomon and his relationship to the Lord, she came to test Solomon with hard questions. 2 Arriving at Jerusalem with a very great caravan—with camels carrying spices, large quantities of gold, and precious stones—she came to Solomon and talked with him about all that she had on her mind. 3 Solomon answered all her questions; nothing was too hard for the king to explain to her. 4 When the queen of Sheba saw all the wisdom of Solomon and the palace he had built, 5 the food on his table, the seating of his officials, the attending servants in their robes, his cupbearers, and the burnt offerings he made at[a] the temple of the Lord, she was overwhelmed. (1 Kings 10:1-5)
His palace took longer to build than the Temple, which likely indicates that his interest in life's pleasures was incubated at an early stage, and finally led to his downfall…..
7 On a hill east of Jerusalem, Solomon built a high place for Chemosh the detestable god of Moab, and for Molek the detestable god of the Ammonites. 8 He did the same for all his foreign wives, who burned incense and offered sacrifices to their gods.
9 The Lord became angry with Solomon because his heart had turned away from the Lord, the God of Israel, who had appeared to him twice. 10 Although he had forbidden Solomon to follow other gods, Solomon did not keep the Lord's command. 11 So the Lord said to Solomon, "Since this is your attitude and you have not kept my covenant and my decrees, which I commanded you, I will most certainly tear the kingdom away from you and give it to one of your subordinates.12 Nevertheless, for the sake of David your father, I will not do it during your lifetime. I will tear it out of the hand of your son. 13 Yet I will not tear the whole kingdom from him, but will give him one tribe for the sake of David my servant and for the sake of Jerusalem, which I have chosen." (1 Kings 11:7-13)
The living presence of God left the people of Israel and has not reappeared up to this day.
(Continued next week)
Find out more about us at.....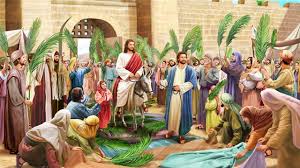 FROM THE WORD
THE WORDS OF JESUS
May we hear what the Lord is saying to us.....
Mary Anoints Jesus (Matthew 26:6-13, Mark 14:3-9, John 12:3-8)
Criticized by Judas Iscariot.
"She did this in preparation for the day of my burial. You'll always have the poor here with you, but you won't always have me here."
And to others there, including the remaining disciples.
"Why are you upset with this woman? She's done something wonderful for me! You'll always have the poor with you, but you won't always have me. By pouring this perfume on my body she's prepared me for burial. I tell you the truth: wherever in the world this good news is spread, the story of what this woman has done will also be told in memory of her."
Triumphal Entry Into Jerusalem (Matthew 21:1-11, Mark 11:1-10, Luke 19:28-44, John 12:12-19)
Jesus' request of 2 disciples.
"Go to the village further on. As you enter it you'll find a colt tied up that no one has ever ridden. Untie it and bring it here. If anyone asks you, 'Why are you untying it?' just say, 'The Lord needs it.'"
Pharisees request Jesus to silence His followers.
"I tell you that if they kept quiet then the stones will shout!"
Jesus weeps for Jerusalem.
"I really wish today that you, even you, had known the path that leads to peace!" he said. "But now it's hidden from your eyes. The time is coming upon you when your enemies will besiege you, building ramps to attack you, encircling you and closing you in from every side. They will smash you to the ground, you and your children within you. They won't leave one stone on another within you, for you refused to accept salvation when it came to you."
Cursing the Fig Tree ( Mark 11:12-14)
That had no fruit out of season.
"May no one eat fruit from you ever again."
You can download the complete 'Words of Jesus' here.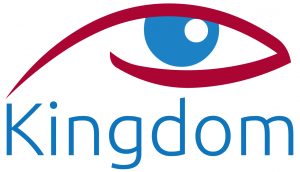 OUR AFRICAN EXPERIENCE
FOR MORE DETAILED AND REGULAR UPDATES, VISIT OUR FACEBOOK PAGE
AN EYE 4 Africa - https://www.facebook.com/aneye4africa/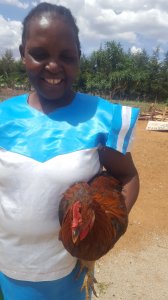 ALWAYS A BIG DAY - THE ROOF SHOUT!
Finally, the roof on the Kingdom Eye Referral Hospital is complete! Thank you to Jonah and your team.
Here a roof shout is not a crate of beer but a 'cock', that is a rooster. This one is about to meet his maker for the cause.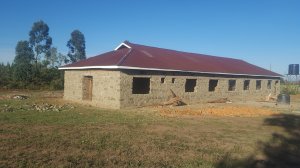 LET's NOT FORGET THE ROOF!
From the rear with the sun behind.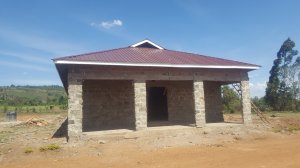 WECOME IN!
Through the front door.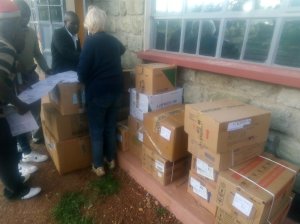 A BIG DAY FOR DRUGS!
Finally, our first drug shipment from KEMSA, the State supported pharmacutical company. The real importance to us is in the prices, as they are approaching half the cost elsewhere. This will enable us to pass savings on to our clients and to become more competitive with other established institutions.
Kathy is in checking mode.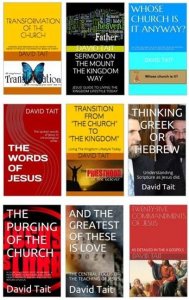 ***NOW***NINE BOOKS ARE AVAILABLE ON AMAZON!!!
9 BOOKS are now available on Amazon (Kindle)!

All are available worldwide for electronic download on Amazon (Kindle) for $US0.99c . Unfortunately there has to be a charge in order to list.

Your support would be appreciated and they could well change your life!

They are all found at this link.....
http://www.amazon.com/s/ref=nb_sb_noss?url=search-alias%3Daps&field-keywords=david+tait+books/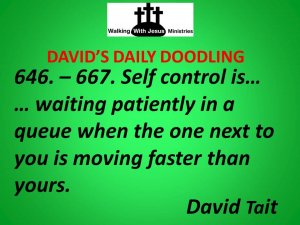 ***DAILY EZINE!*** 'DAVID'S DAILY DOODLINGS' Subscribe Today
Receive one of David's sayings in your mailbox each day to inspire, challenge or maybe, amuse. To register today, go down to the bottom of the page link below, click on the subscribe link dd-on@wwj.org.nz (or paste the address in an email yourself and send) Then it's done! If you have an Irish heritage, you will love the background coloring!
Subscription and back issue link is.....

'THE WORDS OF JESUS' REMAIN AVAILABLE FOR PDF DOWNLOAD
Join the many who have downloaded the 'The Words of Jesus'. I am sure you will be blessed by it, as I have been.

One key element here is the setting out in chronological order (as far as it is possible to do so) our Lord's words drawn from all the Gospels, and the elimination of repetition between Gospels.

You may be surprised by the different perspective this presentation gives you both in understanding of His life and ministry, and in achieving a closer relationship with Him.

Download the free PDF here.....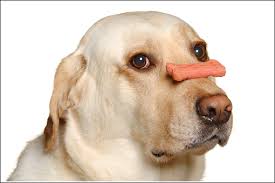 DAVID'S DOODLINGS
SELF CONTROL
646. ' 667. Self control is'
' graciously accepting the smallest piece of cake.
' turning off the TV.
' leaving the last lolly in the bag.
668. The best form of self-control is to be under God's control.
669. When you can't control yourself, give your self to God.
Please feel free to quote these quotes. Acknowledgement of David Tait as the author would be appreciated. There are now over 1300 David sayings for you to view at ...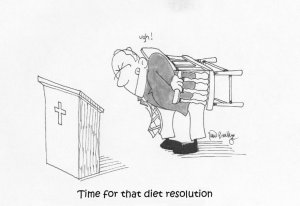 CARTOONS FROM TOON FEVER
Visit the Toon Fever website for more cartoon fun..... http://www.toonfever.com

Check it out at...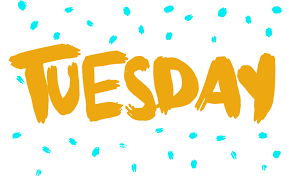 TUESDAY TEACHINGS
THIS WEEK: A REVELATION OF..... DIVIDING THE WATERS (Part 9) FROM JORDAN TO JORDAN
Remarkably, God repeated the pattern He established with Moses and Joshua, with Elijah and Elisha.

We have an amazing God!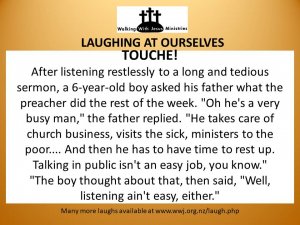 *** ANOTHER DAILY EZINE FROM WWJ!*** 'LAUGHING AT OURSELVES' Subscribe Today
As Christians, if we can't laugh at ourselves, others will! A fun way to start your day. To register today, go down to the bottom of the page link below, click on the subscribe link lao--on@wwj.org.nz (or paste the address in an email yourself and send) Then it's done!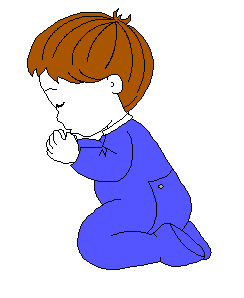 LAUGHING AT OURSELVES
***Blessed are those who can laugh at themselves for they shall never cease to be amused***
*** Those who can't laugh at themselves leave the job to others. ***
254. An Honest Prayer
A little boy was overheard praying: "Lord, if you can't make me a better boy, don't worry about it. I'm having a real good time like I am.
255. The Monk's Sound
A man is driving down the road and breaks down near a monastery. He goes to the monastery, knocks on the door, and says, "My car broke down. Do you think I could stay the night?"
The monks graciously accept him, feed him dinner, even fix his car. As the man tries to fall asleep, he hears a strange sound. The next morning, he asks the monks what the sound was, but they say, "We can't tell you. You're not a monk."
The man is disappointed but thanks them anyway and goes about his merry way. Some years later, the same man breaks down in front of the same monastery. The monks again accept him, feed him, even fix his car. That night, he hears the same strange noise that he had heard years earlier.
The next morning, he asks what it is, but the monks reply, "We can't tell you. You're not a monk."
The man says, "All right, all right. I'm dying to know. If the only way I can find out what that sound was is to become a monk, how do I become a monk?"
The monks reply, "You must travel the earth and tell us how many blades of grass there are and the exact number of sand pebbles. When you find these numbers, you will become a monk."
The man sets about his task. Some forty-five years later, he returns and knocks on the door of the monastery. He says, "I have travelled the earth and have found what you have asked for. There are 256,897,103,145,236,284,232 blades of grass and 561,281,219,999,129,382,756,124,512,999 sand pebbles on the earth."
The monks reply, "Congratulations. You are now a monk. We shall now show you the way to the sound."
The monks lead the man to a wooden door, where the head monk says, "The sound is right behind that door."
The man turns the knob, and behind that door he is amazed to find the source of that strange sound.
But I can't tell you what it is because you're not a monk.
QWIK QWIP: "He who angers you controls you."
FREE DOWNLOAD: You can now download the book 'Laughing At Ourselves' in PDF format at LAUGHING AT OURSELVES One of the most comprehensive sources of Christian Humour on the Net with 800 sermon fillers for your entertainment and use at ..... https://www.wwj.org.nz/content/wwj18p47.pdf
Or read them all online at.....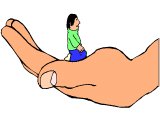 A DAVID MUSING
Joy and peace, we may associate with an ideal Christmas. but certainly, in the eyes of the world we relate them to a happy earthly life . Times when everything is going well.
Here in Kenya we have set up a faith based hospital, where to be honest, those times have not been frequent, for the challenges Kathy and I face in adapting to a new culture, as well as starting a new project, are at times seemingly insurmountable. But God has seen us through during the 9 months of preparation and building, and now our first year of operations.
But in the midst of the challenges, peace and joy in God is available, and speaking for me, David, availed of. For when you are in God's will, joy and peace will be there. in the midst of the trouble you face.
So, I have found that the answer is to get deeper into God, and let Him carry the burdens for me. The answer has not been to try and escape, but to trust more and more in God. To climb into the palm of His hand and let Him guide you.
To be honest, it is not always easy, for our human nature has a horrible habit of trying to take over again! But when we do, we can surely feel peace and joy in the midst of the challenges of life.
Worth trying?
Until next week.....
MAY GOD BLESS YOU AND YOU BLESS GOD
His servant and yours
David Tait

Visit us here.....
REPRODUCTION OF NEWSLETTER CONTENT
Most weeks we get enquiries about reproducing, in electronic or print form, articles contained in 'PGIM!' We welcome and encourage you to utilize this material. Freely received, freely given. We would ask though, that the source be acknowledged as an encouragement to others to subscribe to this newsletter also.
CHANGING YOUR EMAIL ADDRESS? NEWSLETTER STOPS COMING?
Each week we can lose up to 2% of our readers when they change email addresses without letting us know. Or sometimes, by your server acting strangely and just cutting us off! If you are about to change your address, please advise us of both your old and new addresses here at
enquiries@wwj.org.nz
and we will happily change our records to ensure ongoing delivery. Thanks.
Please also keep our address in your address book, as sometimes servers will automatically delete your address if there is even a one off problem in delivery. If your newsletter doesn't arrive, please let us know and we will reinstate you.
LINKS
If you would like to link your web site to ours, and ours to yours, please advise us on
links@wwj.org.nz
ABOUT US
WALKING WITH JESUS MINISTRIES is a non-profit, non-denominational, Bible based ministry located in Hastings, New Zealand. A ministry dedicated to developing discipleship, fostering unity amongst God's people to achieve the Great Commission, and in doing so, preparing for Christ's return. It is securely based upon the foundational principles of the Apostles Creed while recognising the wide and rich diversity of beliefs amongst Christians in other areas. In accordance with the Lord's direction, materials produced by the ministry are available, free of charge, to genuine enquirers upon request. The ministry is solely funded by donations, as the Lord provides. A list of materials available (plus some fun!) is obtainable and freely downloadable from our website
wwj.org.nz
or by contacting us as follows.
Walking With Jesus Ministries
7 Bull Street
Ahuriri
Napier
New Zealand
Phone: (06) 835 0567 International (+64) 6 835 0567
Email:
enquiries@wwj.org.nz
Web:
wwj.org.nz
Our role is to bless and encourage those in ministry while promoting co-operation and unity of direction amongst the body of Christ, as emphasised 3 times by Jesus in His longest prayer, immediately prior to His arrest and crucifixion. "... so that they may be one as we are one." (John 17:12, 21, 23-4) Our website is currently being developed to encourage your participation one with another, to share resources, and to enable you to promote events and items of interest to the body as a whole - and have a smile while doing it!
For comments upon and contributions to this service, please contact
david@wwj.org.nz
SUBSCRIPTION MANAGEMENT
We would encourage you to share this free service with your friends in ministry. To subscribe yourself please email pgim-on@wwj.org.nz.
If your name has been referred to us by a friend or supporting Ministry or has been obtained from a public Christian Directory or Website, it isn't our wish to burden you with information in which you aren't interested. To remove yourself from this list, please email pgim-off@wwj.org.nz.