A Weekly World Wide Word of Encouragement to those in the Ministry
PRAISE GOD IT'S MONDAY!
A WEEKLY 'WWW (world-wide word) OF ENCOURAGEMENT'
TO THOSE IN MINISTRY
A FREE service, currently connecting with Christian leaders from 3,000 denominations and ministries, in 70 countries.

Issue No: 1140 Published: 21 Aug 2023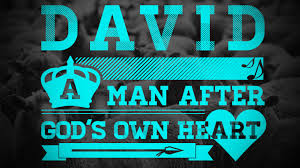 A REVELATION OF..... THE TABERNACLE OF DAVID
DAVID - A TYPE OF THE FUTURE
and David sacrificed burnt offerings and fellowship offerings before the LORD. (2 Samuel 6:17b)
In doing this, David broke all the rules. Even priests had earlier died for unauthorized entry into the presence of God in the Holy of Holies! (Nadab and Abihu: Leviticus 10:1-2) Yet here we have David, one not of the priestly line, making sacrifices before the Lord and not being 'zapped'!
Amazing! Something was different with Him. Let's investigate.
THE PROBLEM
We are taught in our churches that Jesus did it all and we are now free to move into the presence of God. While this is true 'positionally', we are not so well informed of the need to enter His presence 'experientially', through holy living. Therefore righteousness, effectively discipleship, is not accorded a high priority in the church today.
THE LESSON
King David had a spirit different to other men.
The principle of the blessing for a 'different spirit' was earlier established with Caleb, who, along with Joshua, was able to enter the Promised Land, while the remainder of his generation died in the desert.
24 But because my servant Caleb has a different spirit and follows me wholeheartedly, I will bring him into the land he went to, and his descendants will inherit it. (Numbers 14:24)
David was of a similar spirit, or heart. One of wholehearted commitment to the Lord!
2 After removing Saul, he made David their king. He testified concerning him: 'I have found David son of Jesse a man after my own heart; he will do everything I want him to do.'
(Acts 13:22)
Of course, David too was in the line of Jesus.
23 "From this man's descendants God has brought to Israel the Savior Jesus, as he promised. (Acts 13:23)
David did not go before the Lord with incense (symbolic of worship), as Nadab and Abihu did, but rather, with sacrifices of blood, of repentance, of humility before the Almighty Lord of the universe. We do well not to forget. David was well prepared, both physically, as was required in those days of physical sacrifice, and spiritually, for he had a godly heart.
For 450 years the Ark had been hidden behind the veil in Moses Tabernacle. But for this brief period of 40 years, because of the heart of one man, all the people could view the home of the presence of the Lord.
Today, the presence of the Lord is viewed by the world through those followers of Jesus who reflect the image of Jesus.
27 To them God has chosen to make known among the Gentiles the glorious riches of this mystery, which is Christ in you, the hope of glory. (Colossians 1:27)
The image of Christ isn't something we receive at conversion but is progressively developed throughout our lives, as Paul continued.
28 We proclaim him, admonishing and teaching everyone with all wisdom, so that we may present everyone perfect in Christ. 29 To this end I labor, struggling with all his energy, which so powerfully works in me. (Colossians 1:28-9)
As a dedicated follower of Jesus we are to be transformed, not merely changed a little!
2 Do not conform any longer to the pattern of this world, but be transformed by the renewing of your mind. Then you will be able to test and approve what God's will is—his good, pleasing and perfect will. (Romans 12:2)
Those who know God's will and do it, are those with a David heart.
9And being made perfect, he became the author of eternal salvation unto all them that obey him; (Hebrews 5:9)
King David, acting for the moment as both King and Priest, is a picture of the fully sold out disciples who will form the body of 'kings and priests' of the end time church.
10And hast made us unto our God kings and priests: and we shall reign on the earth. (Revelation 5:6-10)
END TIME CHURCH TRAIT 10: A people with ongoing access to the presence of God.
Continued next week)
Find more about us here.....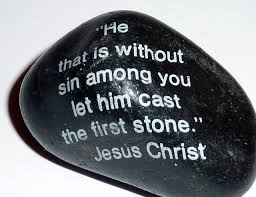 FROM THE WORD
THE WORDS OF JESUS
Teaching in the Temple after the Feast (John 7:25-44)
Jesus questioned as to whether or not He is the Christ.
"So you think you know me and where I'm from? However I did not come for my own sake. The One who sent me is true. You don't know him, but I know him, for I come from him, and he sent me."
"I'll be with you just a little longer, but then I'll return to the One who sent me. You'll search for me but you won't find me; and you can't come where I'm going."
"If you're thirsty, come to me and drink. If you trust in me, you will have streams of life-giving water flowing out from within you, as Scripture says."
The Adulterous Woman (John 8:1-11)
Brought by the teachers and Pharisees to Jesus in the Temple for judgment.
"Whichever one of you has never sinned may throw the first stone at her."."
"Where are they? Didn't anybody stay to condemn you?"
"I don't condemn you either," "Go, and don't sin anymore."
Jesus' Testimony Questioned (John 8:12-30)
In the Temple Treasury, the Pharisees question the validity of Jesus' origin.
"I am the light of the world. If you follow me you won't walk in darkness for you will have the life-giving light."
"You can't be your own witness! What you say doesn't prove anything!" "Even if I am my own witness, my testimony is true," "for I know where I came from and where I'm going. But you don't know where I came from or where I'm going. You judge in a typically way, but I don't judge anyone. Even if I did judge, my judgment would be right because I am not doing this alone. The Father who sent me is with me. Your own law states that the testimony of two witnesses is valid. I am my own witness, and my other witness is my Father who sent me."
"You don't know me or my Father," "If you knew me then you would know my Father as well."
"I'm leaving, and you'll search for me, but you'll die in your sin. You can't come where I'm going."
"You are from below; I am from above. You are of this world; I am not of this world. That is why I told you that you'll die in your sins. For if you don't trust in me, the 'I am,' you'll die in your sins."
They now ask who he is.
"Exactly who I told you I was from the beginning," "There's much I could say about you, and much I could condemn. But the one who sent me tells the truth, and what I'm saying to you here in this world is what I heard from him."
"When you have lifted up the Son of man then you'll know that I am the 'I am,' and that I do nothing of myself, but only say what the Father taught me. The One who sent me is with me; he has not abandoned me, for I always do what pleases him."
(Continued next week)
Find out more about us at.....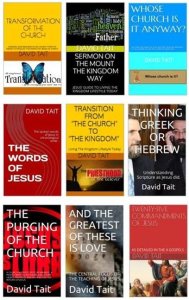 ***NOW***NINE BOOKS ARE AVAILABLE ON AMAZON!!!
9 BOOKS are now available on Amazon (Kindle)!

All are available worldwide for electronic download on Amazon (Kindle) for $US0.99c . Unfortunately there has to be a charge in order to list.

Your support would be appreciated and they could well change your life!
These and many more are availble for free online at https://www.wwj.org.nz/more-free-downloads

They Amazon books are all found at this link.....
http://www.amazon.com/s/ref=nb_sb_noss?url=search-alias%3Daps&field-keywords=david+tait+books/
*DAVID"S DOODLINGS
Enjoy some of David's sayings here, plus 1300 more on the website at.....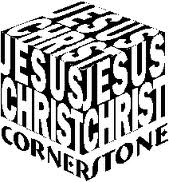 'THE WORDS OF JESUS' REMAIN AVAILABLE FOR PDF DOWNLOAD
Join the many who have downloaded the 'The Words of Jesus'. I am sure you will be blessed by it, as I have been.
One key element here is the setting out in chronological order (as far as it is possible to do so) our Lord's words drawn from all the Gospels, and the elimination of repetition between Gospels.
You may be surprised by the different perspective this presentation gives you both in understanding of His life and ministry, and in achieving a closer relationship with Him.

Download the free PDF here.....

DAVID'S DOODLINGS
351. The more I discover about God the more I realise there is to know.

352. The closer I get to God, the more I realise how big He is and how small I am.

353. While God graciously accepts me as I am, His desire is for me to become more like Him.

354. When God moves, the results are beyond our imagination. Why then do we try and do His work ourselves?

811. Sanctification is 'the means', holiness 'the end'.

Many more at.....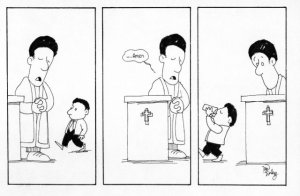 CARTOONS FROM TOON FEVER
Visit the Toon Fever website for more cartoon fun..... http://www.toonfever.com
Check it out at...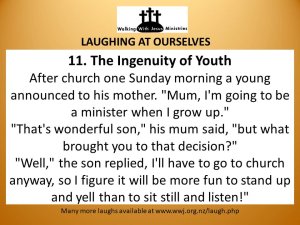 'LAUGHING AT OURSELVES
Another laugh or three for you today
Many more on our website below. Also many, may, many more under these categories on our website, wwj,org,nz Look under the heading MAINLY LAUGHS. Choose from.....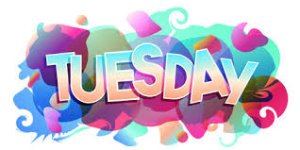 THIS WEEKS TUESDAY TEACHING.....
A REVELATION OF....... 3 KINGDOM AGES: GOVERNING THE KINGDOM
A big problem in the church is the way we structure authority. For, in many cases, we apply structures that apply to previous kingdom ages.

So let's see what is applicable to today's third kingdom age.
LAUGHING AT OURSELVES
***Blessed are those who can laugh at themselves for they shall never cease to be amused***
389. God's Will
A farmer was on his way to town to buy a cow. On the way he stopped for a brief visit with his neighbour who was a Christian. "Where are you going today," the neighbour asked. "I'm going to town to buy a cow." Well actually, the Christian neighbour instructed, you ought to say, 'the Lord willing, I'm going to town to buy a cow.'" "What do you mean, I have the money, they have the cow, I'm going to town to buy a cow."
With that, he resumed his walk. Just before reaching the town, the farmer was mugged, his money stolen, and he was left unconscious by the side of the road. When he finally came too, and realising all his money was gone, he started to limp back towards home. The Christian neighbour saw him coming, and hastened to help.
After hearing the story, the Christian farmer asked, "So now what are you going to do?' "Well, the Lord willing, I'm going home."
390. Rent in the Sky
"Once there was a Christian, he had a pious look,
His consecration was complete except his pocketbook.
He'd go to Church and give his dollar and meekly close his eyes.
So glad his weekly rent was paid for his mansion in the skies."
QWIK QWIP: "Truth does not need a defender - only an investigator."
391. Painting the Church
The Pastor was painting the church one Saturday to get it nice and spiffy for services on Sunday. He had two sides of the church done when he realised that he didn't have quite enough paint to finish.
Since he was many miles from where he could buy more paint and he was running out of time, he decided to thin the paint down so he'd have enough to finish the job. After finishing the third wall, he realised he had to thin the paint even more to make it stretch.
He finally finished and was standing back to admire his work when it started to rain. He watched in dismay while the paint ran down the windows and exposed the old colour on the last two walls he had painted.
Just then lightening struck followed by an ear splitting clap of thunder. From the sky came a loud voice saying,
"Repaint, repaint, and thin no more."
Download the book 'Laughing At Ourselves' in PDF format at LAUGHING AT OURSELVES One of the most comprehensive sources of Christian Humour on the Net with 800 sermon fillers for your entertainment and use at ..... https://www.wwj.org.nz/content/wwj18p47.pdf
Or read even more online at.....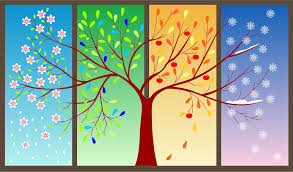 A DAVID MUSING
I enjoy heat - although not as hot as extreme as some are experiencing currently.
But I am a Summer man.
Kathy, my wife, is quite happy in cooler weather.
However, we have both felt and still feel cold coming back to New Zealand from Kenya.
Other people prefer different weather regimes.
We aren't all the same through our life. As we grow up, our thoughts and opinions likely change..
Every one of us different..
Yet when it comes to church we are all required to fit into a single mould if we wish to be acceptable and accepted.
Jesus was different, particularly to the religious leaders of the day.
The church needs to understand our differences, and embrace us all as we walk in the ways of Jesus.
Until next time
His servant and yours
David Tait

Visit us here.....
CHANGING YOUR EMAIL ADDRESS? NEWSLETTER STOPS COMING?
Each week we can lose up to 2% of our readers when they change email addresses without letting us know. Or sometimes, by your server acting strangely and just cutting us off! If you are about to change your address, please advise us of both your old and new addresses here at
enquiries@wwj.org.nz and we will happily change our records to ensure ongoing delivery. Thanks.

Please also keep our address in your address book, as sometimes servers will automatically delete your address if there is even a one off problem in delivery. If your newsletter doesn't arrive, please let us know and we will reinstate you.
REPRODUCTION OF NEWSLETTER CONTENT
Most weeks we get enquiries about reproducing, in electronic or print form, articles contained in 'PGIM!' We welcome and encourage you to utilize this material. Freely received, freely given. We would ask though, that the source be acknowledged as an encouragement to others to subscribe to this newsletter also.
LINKS
If you would like to link your web site to ours, and ours to yours, please advise us on
links@wwj.org.nz
ABOUT US
WALKING WITH JESUS MINISTRIES is a non-profit, non-denominational, Bible based ministry located in Hastings, New Zealand. A ministry dedicated to developing discipleship, fostering unity amongst God's people to achieve the Great Commission, and in doing so, preparing for Christ's return. It is securely based upon the foundational principles of the Apostles Creed while recognising the wide and rich diversity of beliefs amongst Christians in other areas. In accordance with the Lord's direction, materials produced by the ministry are available, free of charge, to genuine enquirers upon request. The ministry is solely funded by donations, as the Lord provides. A list of materials available (plus some fun!) is obtainable and freely downloadable from our website
wwj.org.nz or by contacting us as follows.

Walking With Jesus Ministries
P O Box 2
Webuye 50205
Kenya

Email: enquiries@wwj.org.nz
Web: wwj.org.nz

Our role is to bless and encourage those in ministry while promoting co-operation and unity of direction amongst the body of Christ, as emphasised 3 times by Jesus in His longest prayer, immediately prior to His arrest and crucifixion. "... so that they may be one as we are one." (John 17:12, 21, 23-4) Our website is currently being developed to encourage your participation one with another, to share resources, and to enable you to promote events and items of interest to the body as a whole - and have a smile while doing it!

For comments upon and contributions to this service, please contact
david@wwj.org.nz
SUBSCRIPTION MANAGEMENT
We would encourage you to share this free service with your friends in ministry. To subscribe yourself please email pgim-on@wwj.org.nz.
If your name has been referred to us by a friend or supporting Ministry or has been obtained from a public Christian Directory or Website, it isn't our wish to burden you with information in which you aren't interested. To remove yourself from this list, please email pgim-off@wwj.org.nz.