A Weekly World Wide Word of Encouragement to those in the Ministry
PRAISE GOD IT'S MONDAY!
A WEEKLY 'WWW (world-wide word) OF ENCOURAGEMENT'
TO THOSE IN MINISTRY
A FREE service, currently connecting with Christian leaders from 3,000 denominations and ministries, in 70 countries.

Issue No: 947 Published: 16 Dec 2019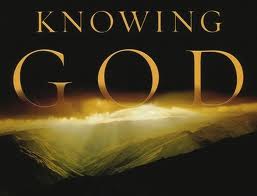 THINKING GREEK OR HEBREW?
KNOWING v DOING

Greek (Western) The Greek way of thinking is knowledge based, dependent upon the development of logical thought.

In Christian circles too, it is often more important to believe and speak out "the right thing," rather than to live the right way. We are obsessed with creeds, doctrinal statements, Systematic Theologies, orthodoxy vs. heresy, and creating "Evangelical" or "Sabbatarian" or "Trinitarian" theologies.

Prophecy is seen as occurring on a time-line. We need to tick off prophetic events as they happen, in a logical order.

We also are inclined to abandon literal translation of the Scriptures in favour of allegorical explanations.

Eastern (Hebrew) Hebrews are concerned with actions, about living a righteous life.

They look to the moral, rather than the intellectual.

They also look to the 'day of the Lord', knowing that He will act in His time, rather than to a specific prophetic timetable.

A COMPARISON BETWEEN HEBRAIC AND WESTERN THINKING
This table, taken from www.godward.org sums up the differences between the two cultures.

WESTERN APPROACH ….HEBRAIC APPROACH
Life analysed in precise categories.
....Everything blurs into everything else.

2. A split between natural & supernatural
....Supernatural affects everything.

3. Linear logic
....Contextual or "block" logic
4. "Rugged Individualism"
....Importance of being part of group

5. Equality of persons
....Value comes from place in hierarchies

5. Freedom orientation
....Security orientation

6. Competition is good
....Competition is evil (cooperation is better)

7. Man-centred universe
....God/tribe/family-centred universe

8. Worth of person based on money/material possessions/power
....Worth derived from family relationships

9. Biological life sacred
....Social life supremely important

10. Chance + cause & effect limit what can happen
....God causes everything in his universe

11. Man rules nature through understanding and applying laws of science ....God rules everything, so relationship with God determines how things turn out.
12. Power over others achieved through business, politics and human organizations.
....Power over others is structured by social patterns ordained by God.

13. All that exists is the material.
....The universe is filled with powerful spirit beings

14. Linear time divided into neat segments. Each event is new.
....Cyclical or spiralling time. Similar events constantly reoccur.

15. History is recording facts objectively and chronologically.
....History is an attempt to preserve significant truths in meaningful or
memorable ways, whether or not details are objective facts.
16. Oriented to the near future
....Oriented to lessons of history

17. Change is good = progress
....Change is bad = destruction of traditions

18. Universe evolved by chance
....Universe created by God

19. Universe dominated and controlled by science and technology
....God gave man stewardship over his earthly creation, being based on accountability to God.

20. Material goods = measure of personal achievement
....Material goods = measure of God's blessing

21. Blind faith
....Knowledge-based faith

22.Time as points on straight line ("at this point in time…")
....Time determined by content ("In the day that the Lord did…")
Find out more about us at.....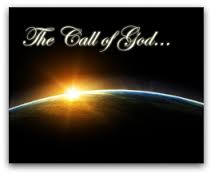 FROM THE WORD
THE WORDS OF JESUS
May we hear what the Lord is saying to us.....
Calling the First Disciples(Matthew 4:18-22, Mark 1:16-20, Luke 5:1-11, John 1:35-42)
James and John.
"Go out into deeper water, and let down your nets for a catch."
"Don't be afraid," "From now on you'll be fishing for people!"
Then Simon Peter.
"What are you looking for?"
"Come and see," he told them.
"You are Simon, son of John. But now you will be called Cephas.
Calling Philip and Nathanael (John 1:43-50)
The next day. Calling Philip first.
"Follow me."
Then Nathanael.
"Look, here's a true Israelite! There's nothing false about him."
"I saw you there under the fig tree, before Philip called you,"
"You believe this just because I told you I saw you under the fig tree?" "You'll get to see much more than that!" "I tell you the truth, you will all see heaven open, and the angels of God going up and down on the Son of man."
(Continued next week)
Download the complete 'Words of Jesus' here.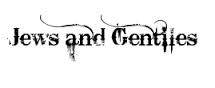 A MUZUNGU'S (White Man's) THOUGHT – Issue 14
We are all products of our environment.
This was brought home to me by my sons when I returned to New Zealand for a visit after living in Kenya for 2 ½ years.
"Dad, you are speaking so slowly and developing an accent," I was told.
Kids always tell you the truth.
New Zealanders have a fairly neutral language, butwespeaksofastthatothersstruggletounderstandus. As you can see here!
So, when I came to Kenya, I had to learn to speak slower so that I could be understood. For many people here, English is a second language, which intensifies the problem.
After 2 weeks in New Zealand I started to speak 'kiwi' again. Then I came back to Kenya!
Spiritually, the point really is that we cannot really understand the teachings of Jesus without understanding the context, the society, in which they were given.
We, with our Greek mind set, which has infiltrated the whole Christian world to a great extent through our education system, think differently to Jesus and the people of the region in which He lived.
Without some understanding of the culture of Israel in the days of Jesus, a deep understanding of the Scriptures will elude us.
Sadly most of us are not prepared to do this, either because we don't think it is necessary or being, honest, we think our culture superior to those of Middle Eastern lends.
Many in the church throughout its history have rejected Jews because they supposedly crucified Jesus. The church has tried to distance itself from anything that might appear to be Jewish. Initially, as Gentiles, in order to avoid Roman persecution of the Jews. That attitude has continued in too much of the church ever since.
Jesus had to die on the cross. If he hadn't, our sins would not have been forgiven! Whether you consider the Jews or the Romans killed Him doesn't matter. Jesus was fulfilling the purpose for which He came to the earth.
Without His death we would not have spiritual life today!
Again to understand Jesus' teachings we need to know the about the Eastern society from which he came. Let us set aside our prejudices for the benefit of all.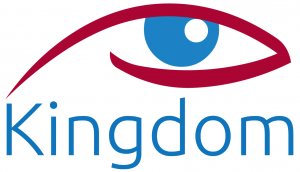 OUR AFRICAN EXPERIENCE
FOR MORE DETAILED AND REGULAR UPDATES, VISIT OUR FACEBOOK PAGE
AN EYE 4 Africa - https://www.facebook.com/aneye4africa/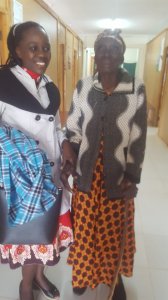 MORE CATARACT OPERATIONS
Our second trial of the systems with a new Ophthalmologist.
This time we were able to supply the many items required ourselves, so it was big progress.
This lady was completely blind, having to be guided round by her family. She can now see out of one eye! Brilliant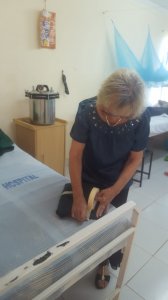 Kathy working hard on sterilizations and other preparations. She has dome a superb job!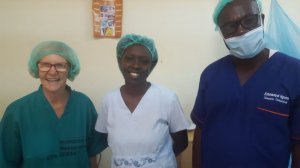 The Theatre team was the same as last time, Emmanuel and Kathy, but with the lovely Lilian as the ophthalmopogist.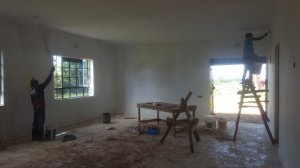 BUILDING NEARER TO CPMPLETION
The Eye hospital is now being painted. Progress!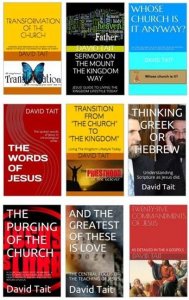 ***NOW***NINE BOOKS ARE AVAILABLE ON AMAZON!!!
9 BOOKS are now available on Amazon (Kindle)!

All are available worldwide for electronic download on Amazon (Kindle) for $US0.99c . Unfortunately there has to be a charge in order to list.

Your support would be appreciated and they could well change your life!

They are all found at this link.....
http://www.amazon.com/s/ref=nb_sb_noss?url=search-alias%3Daps&field-keywords=david+tait+books/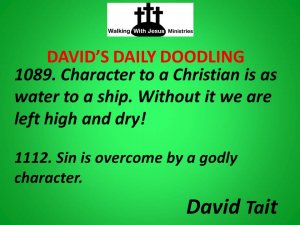 ***DAILY EZINE!*** 'DAVID'S DAILY DOODLINGS' Subscribe Today
Receive one of David's sayings in your mailbox each day to inspire, challenge or maybe, amuse. To register today, go down to the bottom of the page link below, click on the subscribe link dd-on@wwj.org.nz (or paste the address in an email yourself and send) Then it's done! If you have an Irish heritage, you will love the background coloring!
Subscription and back issue link is.....

'THE WORDS OF JESUS' REMAIN AVAILABLE FOR PDF DOWNLOAD
Join the many who have downloaded the 'The Words of Jesus'. I am sure you will be blessed by it, as I have been.

One key element here is the setting out in chronological order (as far as it is possible to do so) our Lord's words drawn from all the Gospels, and the elimination of repetition between Gospels.

You may be surprised by the different perspective this presentation gives you both in understanding of His life and ministry, and in achieving a closer relationship with Him.

Download the free PDF here.....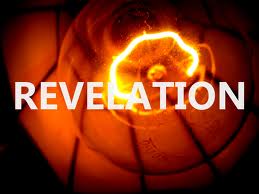 DAVID'S DOODLINGS
RELIGION, REVELATION AND GOD'S KINGDOM
1071. Religion is revelation become tradition.

1072. Tradition is religion's friend, but the deadly enemy of revelation.

1073. Tradition moulds revelation into religion.

1074. Revelation revs 'Revs'!

1075. While knowledge is gained at a theological seminary, revelation comes from the father heart of God.

1215. The understanding that God's kingdom is available now is the greatest motivator of all for keen Christians.

1216. There's no need to wait. Seek God's kingdom now!

1308. Religion is based upon dependence, the kingdom, interdependence.

1309. Religion looks inwards, the kingdom, upwards and outwards.

1310. The kingdom is not centered round teaching and preaching, but rather, living out teaching and preaching.
Please feel free to quote these quotes. Acknowledgement of David Tait as the author would be appreciated. There are now over 1300 David sayings for you to view at ...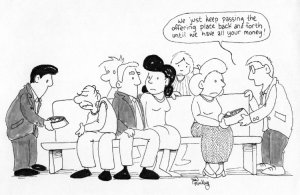 CARTOONS FROM TOON FEVER
Visit the Toon Fever website for more cartoon fun..... http://www.toonfever.com

Check it out at...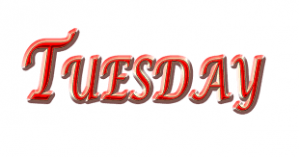 TUESDAY TEACHINGS
BEYOND THE VEIL – 2 (Part 3)

Entering the Holy Of Holies.
*** ANOTHER DAILY EZINE FROM WWJ!*** 'LAUGHING AT OURSELVES' Subscribe Today
As Christians, if we can't laugh at ourselves, others will! A fun way to start your day. To register today, go down to the bottom of the page link below, click on the subscribe link lao--on@wwj.org.nz (or paste the address in an email yourself and send) Then it's done!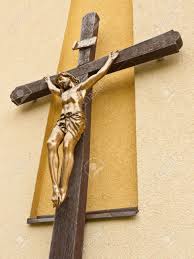 LAUGHING AT OURSELVES
***Blessed are those who can laugh at themselves for they shall never cease to be amused***
*** Those who can't laugh at themselves leave the job to others. ***
351. How Can I Get There?
There's the story of the new Pastor in town who got turned around on his very first Sunday on the way to the new church He stops the paperboy and gives him the street address and then adds "you know that's First Baptist Church."
The kid wants to help so he very politely says, "Oh sure, down three blocks, make a right, 2 blocks make a left and it's in the next block on your right."
The preacher is moved by this kind of friendship to a newcomer like himself so he says, "son, how'd you like me to tell you how you can get to Heaven?"
At this the kid laughs slightly and says, "How you gonna do that, you can't even find First Baptist?"
QWIK QWIP: "The answer is "Yes, God". What is the question?"
352. Pious Christian
Once there was a Christian, he had a pious look
His consecration was complete except his pocketbook.
He'd go to Church and give his dollar and meekly close his eyes,
So glad his weekly rent was paid for his mansion in the skies.
353. Success With Maths
A ten-year-old boy was failing math. His parents tried everything from tutors to hypnosis, but to no avail. Finally, at the insistence of a family friend, they decided to enrol their son in a private Catholic school.
After the first day, the boy's parents were surprised when he walked in after school with a stern, focused and very determined expression on his face, and went right past them straight to his room, where he quietly closed the door.
For nearly two hours he toiled away in his room - with math books strewn about his desk and the surrounding floor. He emerged long enough to eat, and after quickly cleaning his plate, went straight back to his room, closed the door, and worked feverishly at his studies until bedtime.
This pattern continued ceaselessly until it was time for the first quarter report card.
The boy walked in with his report card - unopened - laid it on the dinner table and went straight to his room. Cautiously, his mother opened it, and to her amazement, she saw a bright red "A" under the subject of MATHS.
Overjoyed, she and her husband rushed into their son's room, thrilled at his remarkable progress. "Was it the nuns that did it?", the father asked.
The boy only shook his head and said, "No."
"Was it the one-on-one tutoring? The peer-mentoring?"
"No."
"The textbooks? The teachers? The curriculum?"
"Nope," said the son. "On that first day, when I walked in the front door and saw that guy they nailed to the 'plus sign,' I just knew they meant business!"
QWIK QWIP: "Our eyes are placed in front because it is more important to look ahead than look back."
Download the book 'Laughing At Ourselves' in PDF format at LAUGHING AT OURSELVES One of the most comprehensive sources of Christian Humour on the Net with 800 sermon fillers for your entertainment and use at ..... https://www.wwj.org.nz/content/wwj18p47.pdf
Or read them all online at.....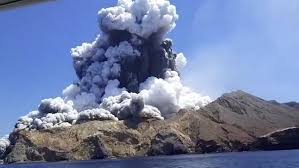 A DAVID MUSING
There is much truth in the saying, "Live life now, for you dont know what tomorrow will bring."
That was the case this week for 40+ holiday makers, in our home country of New Zealand, when they visited an active volcano. Wiithout warning, the volcano errupted and these people's lives were changed forever. So far, 15 have died, 2 are missing, and many others have suffered severe burns, some of which may yet prove fatal.
A day of enjoyment and adventure turned into a day of horror.
Our sympathy goes out to the people and families affected by this tragedy.
I hear of many people who say that we will enjoy life first and consider Jesus later.
The problem, as these people so sadly found out, is that we don't know when our time will be up. It may be, as we expect, many years ahead, or indeed, it may be today.
We need continually, to make peace with our maker, with those we have offended, to tell our family we laove them, and to do those things the Lord has called us to do, putting them off no longer.
Let us live as if every day is our last, and when the Lord blesses us with another one, give Him thanks for it.
Jesus told us to keep short accounts. It is up to us to follow His advice.
Until next week.....
MAY GOD BLESS YOU AND YOU BLESS GOD
His servant and yours
David Tait

Visit us here.....
REPRODUCTION OF NEWSLETTER CONTENT
Most weeks we get enquiries about reproducing, in electronic or print form, articles contained in 'PGIM!' We welcome and encourage you to utilize this material. Freely received, freely given. We would ask though, that the source be acknowledged as an encouragement to others to subscribe to this newsletter also.
CHANGING YOUR EMAIL ADDRESS? NEWSLETTER STOPS COMING?
Each week we can lose up to 2% of our readers when they change email addresses without letting us know. Or sometimes, by your server acting strangely and just cutting us off! If you are about to change your address, please advise us of both your old and new addresses here at
enquiries@wwj.org.nz
and we will happily change our records to ensure ongoing delivery. Thanks.
Please also keep our address in your address book, as sometimes servers will automatically delete your address if there is even a one off problem in delivery. If your newsletter doesn't arrive, please let us know and we will reinstate you.
LINKS
If you would like to link your web site to ours, and ours to yours, please advise us on
links@wwj.org.nz
ABOUT US
WALKING WITH JESUS MINISTRIES is a non-profit, non-denominational, Bible based ministry located in Hastings, New Zealand. A ministry dedicated to developing discipleship, fostering unity amongst God's people to achieve the Great Commission, and in doing so, preparing for Christ's return. It is securely based upon the foundational principles of the Apostles Creed while recognising the wide and rich diversity of beliefs amongst Christians in other areas. In accordance with the Lord's direction, materials produced by the ministry are available, free of charge, to genuine enquirers upon request. The ministry is solely funded by donations, as the Lord provides. A list of materials available (plus some fun!) is obtainable and freely downloadable from our website
wwj.org.nz
or by contacting us as follows.
Walking With Jesus Ministries
7 Bull Street
Ahuriri
Napier
New Zealand
Phone: (06) 835 0567 International (+64) 6 835 0567
Email:
enquiries@wwj.org.nz
Web:
wwj.org.nz
Our role is to bless and encourage those in ministry while promoting co-operation and unity of direction amongst the body of Christ, as emphasised 3 times by Jesus in His longest prayer, immediately prior to His arrest and crucifixion. "... so that they may be one as we are one." (John 17:12, 21, 23-4) Our website is currently being developed to encourage your participation one with another, to share resources, and to enable you to promote events and items of interest to the body as a whole - and have a smile while doing it!
For comments upon and contributions to this service, please contact
david@wwj.org.nz