A Weekly World Wide Word of Encouragement to those in the Ministry
PRAISE GOD IT'S MONDAY!
A WEEKLY 'WWW (world-wide word) OF ENCOURAGEMENT'
TO THOSE IN MINISTRY
A FREE service, currently connecting with Christian leaders from 3,000 denominations and ministries, in 70 countries.

Issue No: 905 Published: 25 Feb 2019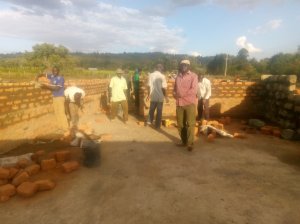 OBSERVATIONS FROM AFRICA
THE MOST MODERN WAY IS NOT NECESSARILY THE BEST
There is a conundrum facing developing countries.
What is the best way to go in construction and other projects?
Do you bring in the most modern, capital intensive machinery, or work with the resources at your disposal.
When building our hospital we continue to face this question.
We decided to go the low tech way. It is amazing the results we have achieved.
Construction has been fast and done well. In fact, we are up to the ringbeam of a 4,000sq ft building in 2 weeks, without a machine in sight!
People power, utilizing the villagers from around where we live, has been efficient, cost effective, has benefited the local community through the wages they receive, and the wider community through the supply of materials, again mostly hand produced.
Of course, when it comes to large scale projects such as roading, utilizing heavy machinery is the only way to go.
But when building local infrastructure, using available local resources and manpower has the greatest community benefit.
The first objective in a country's development must be getting people into work. After that machinery can be introduced to make workers' output more efficient.
Here in our situation we pay laborers $US5 a day, which is a bit higher than the going rate. But people appreciate that and work hard. A win - win for all.
Those in developed countries must take a different approach in developing countries, than in their own.
In New Zealand, where we come from, the cost of labour is high. A single tradesman earns as much in a day as our 50 workers. Good though his or her output may be with the machinery available, it would still be less in most circumstances, than the output of 50 people here.
Jobs are the key to development. As income grows, so then more productivity becomes more important for wage and community growth.
May we not miss out the first step.
Find out more about us at.....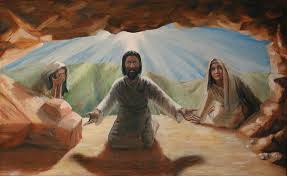 FROM THE WORD
THE WORDS OF JESUS
May we hear what the Lord is saying to us.....
Parable of the Shrewd Manager (Luke 16:1-13)
Told to the disciples.
"There was once a rich man whose manager was accused of wasting what belonged to his master. So the rich man called in his manager, and asked him 'What's this I hear about you? Bring in your accounts, because you won't be continuing as manager.'
The manager said to himself, 'Now what will I do since my master going to fire me from my job? I'm not strong enough to dig, and I'm ashamed to beg. Oh, I know what I'm going to do so that when I'm sacked asmanager people will make me welcome in their homes.'
"So he invited all those who were in debt to his master to come and see him. He asked the first one, 'How much do you owe my master?' The man replied, 'A hundred units of oil.' He said to him, 'Sit down quickly.
Take your bill, and change it to fifty.' Then he said to another, 'How much do you owe?" The man replied, 'A hundred units of wheat.' He said to him, 'Take your bill and change it to eighty.'
"The rich man commended his dishonest manager for his cunning idea. The children of this world are more cunning towards one another than are the children of light.
"I tell you, use the wealth of this world to make friends for yourselves so that when it's gone, you'll be welcomed into an eternal home. If you can be trusted with very little you can also be trusted with much; if you are dishonest with very little you will also be dishonest with much. So if you can't be trusted when it comes to worldly wealth, who will trust you with true riches? And if you can't be trusted with what belongs to someone else, who will trust you with what is yours? No servant can obey two masters. Either he will hate one and love the other, or he will be devoted to one and despise the other. You can't serve both God and Money."
Heard by and scoffed at by the Pharisees.
"You appear pious to people, but God knows your hearts. What people value highly is detested by God.
Further Teachings (Luke 16:14-18)
On that day.
What was written in the law and the prophets lasted until John. From then on the good news of the kingdom of God is being spread, and everyone is forcing their way in. However, it's easier for heaven and earth to pass away than for the smallest point of the Law to disappear. Any man who divorces his wife and marries someone else commits adultery, and a man who marries a divorced woman commits adultery.
The Rich Man and the Beggar Lazarus (Luke 16:19-31)
Jesus continued.
"Once there was a man who was rich. He wore purple clothes and fine linen, and enjoyed a luxurious life.
A beggar named Lazarus used to sit at his gate, covered in sores, longing to eat the leftovers from the rich man's table. Even the dogs came and licked his sores.
"Then the beggar died, and angels carried him away to be with Abraham. The rich man also died and was buried. In Hades, where he was in torment, he looked up and saw Abraham in the far distance, with Lazarus beside him.
"'Father Abraham,' he called out, 'Have mercy on me and send Lazarus to dip the tip of his finger in water and cool my tongue, because I'm burning in agony.'
"But Abraham replied, 'My son, remember that you enjoyed the good things of life, while Lazarus had a very poor life. Now he is here being comforted, while you suffer in torment. Apart from that, there's a great gulf stretches between us and you. Nobody who wants to cross from here to you can do so, and nobody can cross from there over to us.'
"The rich man said, 'Then Father, I beg you, please send him to my father's house. For I have five brothers and he can warn them so that they don't end up here in this place of torment.'
"But Abraham replied, 'They have Moses and the prophets. They should listen to them.'
"'No, father Abraham,' said the man. 'But they would repent if someone went to them from the dead!'
"Abraham said to him, 'If they won't listen to Moses and the prophets, they won't be convinced even if someone returns from the dead.'"
Instructions to the Disciples (Luke 17:1-10)
Jesus taught them.
"Temptations are unavoidable, but it will be a disaster for those through whom they come! For such people it would be better to have a millstone hung around the neck and thrown into the sea than to cause these little ones to sin. So take care what you do. If your brother sins, warn him; and if he repents, forgive him. Even if he sins against you seven times a day, and seven times comes back and tells you, 'I'm really sorry,' forgive him."
The disciples asked for more trust.
"Even if your trust was as small as a mustard seed, you could say to this mulberry tree, 'Uproot yourself, and plant yourself in the sea,' and it would obey you.
"Say you have a servant who does plowing or shepherding. When he comes in from work, do you say to him, 'Come in and sit down now for a meal'? No. You say to him, 'Prepare a meal for me, get yourself dressed, and serve me until I've finished my meal. After that you can have your meal'? And do you thank the servant for doing what you told him? No. Likewise once you've done everything you were told, you should simply say, 'We are undeserving servants. We just did our duty.'"
Sickness and Death of Lazarus of Bethany (John 11:1-16)
Jesus delays, then returns to Judea, to the dismay of the disciples.
"Lord, your close friend is sick." When Jesus heard the news he said, "The end result of this sickness will not be death. Through this God's glory will be revealed so that the Son of God may be glorified."
"Aren't there twelve hours in a day?" "If you walk during the day you don't stumble because you can see where you're going by the light of this world. But if you walk during the night you stumble because you have no light." After telling them this, he said, "Our friend Lazarus has fallen asleep, but I'm going to go there and wake him up!"
"Lazarus is dead. For your sake I'm glad I wasn't there, because now you will be able to trust in me. Let's go and see him."
(Continued next week)
You can download the complete 'Words of Jesus' here.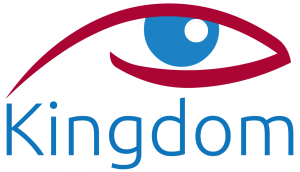 OUR AFRICAN EXPERIENCE
FOR MORE DETAILED AND REGULAR UPDATES, VISIT OUR FACEBOOK PAGE
AN EYE 4 Africa - https://www.facebook.com/aneye4africa/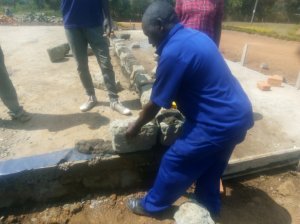 ANOTHER WEEK OF BUILDING
LAYING THE CORNERSTONE

The central guide for the whole building, with Jesus taking that role in our lives too.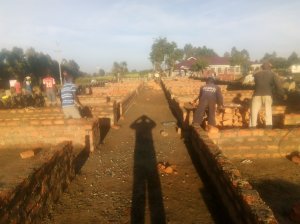 MANY STONE MASONS (and helpers) MAKE FAST WORK!
Walls on the way. Can now see the internal building layout
WORK PROGRESSED WITH SPEED
While working from the ground particularly. But then Kenyan special scaffolding! Health and Safety are notable by their absence!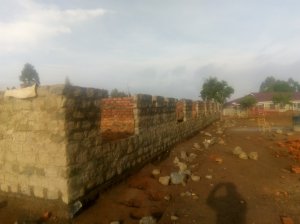 After 2 weeks we are now ready for the Ring Beam!
Amazing progress. Huge thanks to all involved.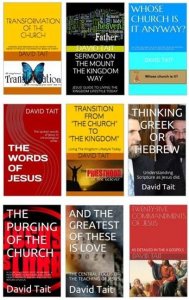 ***NOW***NINE BOOKS ARE AVAILABLE ON AMAZON!!!
9 BOOKS are now available on Amazon (Kindle)!

All are available worldwide for electronic download on Amazon (Kindle) for $US0.99c . Unfortunately there has to be a charge in order to list.

Your support would be appreciated and they could well change your life!

They are all found at this link.....
http://www.amazon.com/s/ref=nb_sb_noss?url=search-alias%3Daps&field-keywords=david+tait+books/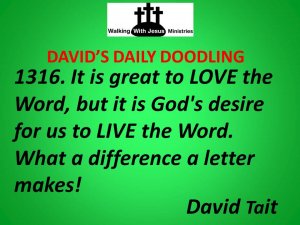 ***DAILY EZINE!*** 'DAVID'S DAILY DOODLINGS' Subscribe Today
Receive one of David's sayings in your mailbox each day to inspire, challenge or maybe, amuse. To register today, go down to the bottom of the page link below, click on the subscribe link dd-on@wwj.org.nz (or paste the address in an email yourself and send) Then it's done! If you have an Irish heritage, you will love the background coloring!
Subscription and back issue link is.....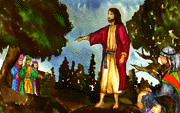 'THE WORDS OF JESUS' REMAIN AVAILABLE FOR PDF DOWNLOAD
Join the many who have downloaded the 'The Words of Jesus'. I am sure you will be blessed by it, as I have been.

One key element here is the setting out in chronological order (as far as it is possible to do so) our Lord's words drawn from all the Gospels, and the elimination of repetition between Gospels.

You may be surprised by the different perspective this presentation gives you both in understanding of His life and ministry, and in achieving a closer relationship with Him.

Download the free PDF here.....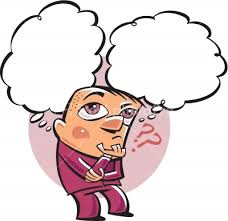 DAVID'S DOODLINGS
THOUGHTS AND FEELINGS
606. To think about God is stupendous. To believe we are Him, disastrous!
607. To think is good, to feel fantastic, but it is what we do that is most important in God's sight.
608. Thoughts and feelings lead one astray, but God's word is an anchor to the soul.
609. We may think, we may feel, but all is wasted unless we act.
610. Men think, women feel, God acts.
611. Result of the game of life. God's Word 100 v Thoughts and Feelings 0.
612. Satan corrupts thoughts and feelings, but never God's Word.
613. To 'be' is what it is all about.
614. People's feelings ebb and flow with the breeze, but God's Word is rock solid.
Please feel free to quote these quotes. Acknowledgement of David Tait as the author would be appreciated. There are now over 1300 David sayings for you to view at ...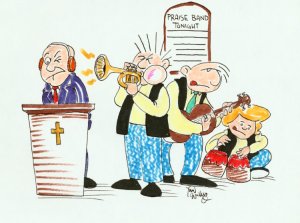 CARTOONS FROM TOON FEVER
Visit the Toon Fever website for more cartoon fun..... http://www.toonfever.com

Check it out at...
TUESDAY TEACHINGS
THIS WEEK: A REVELATION OF..... DIVIDING THE WATERS (Part 3)
The second part of our look at the crossing of the Red Sea and its application to today's church.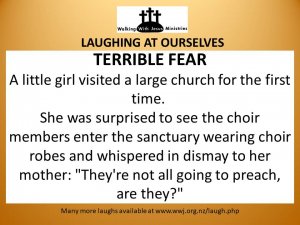 *** ANOTHER DAILY EZINE FROM WWJ!*** 'LAUGHING AT OURSELVES' Subscribe Today
As Christians, if we can't laugh at ourselves, others will! A fun way to start your day. To register today, go down to the bottom of the page link below, click on the subscribe link lao--on@wwj.org.nz (or paste the address in an email yourself and send) Then it's done!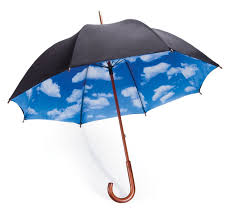 LAUGHING AT OURSELVES
***Blessed are those who can laugh at themselves for they shall never cease to be amused***
*** Those who can't laugh at themselves leave the job to others. ***
QWIK QWIP: "Christianity helps us to face the music even when we don't like the tune."
238. Faith
The fields were parched and brown from lack of rain, and the crops lay wilting from thirst. People were anxious and irritable as they searched the sky for any sign of relief. Days turned into arid weeks. No rain came.
The ministers of the local churches called for an hour of prayer on the town square the following Saturday. They requested that everyone bring an object of faith for inspiration.
At high noon on the appointed Saturday the townspeople turned out en masse, filling the square with anxious faces and hopeful hearts. The ministers were touched to see the variety of objects clutched in prayerful hands - holy books, crosses, rosaries…
When the hour ended, as if on magical command, a soft rain began to fall. Cheers swept the crowd as they held their treasured objects high in gratitude and praise.
From the middle of the crowd one faith symbol seemed to overshadow all the others: A small nine-year-old child had brought an umbrella.
QWIK QWIP: "A Christian is a mind through which Christ thinks, is a heart through which Christ lives, a voice through which Christ speaks and a hand through which Christ helps."
239. You Might Be a Protestant!
1. If you believe you are supposed to take a covered dish to heaven.
2. If you have never sung the third verse of any hymn.
3. If you have ever put an IOU in the collection plate.
4. If you complain because your Pastor only works one day a week and then he works too long.
5. If you think God's presence is always strongest in the back three pews.
6. If you think "Victory in Jesus" is the national anthem.
7. If the first complete sentence you uttered was "We've never done it this way before."
8. If you judge the quality of the sermon by the amount of sweat worked up by the preacher.
9. If your definition of "fellowship" has something to do with food.
10. If you think worship service music has to be loud.
11. If you think Jesus actually used Welch's grape juice and unsalted crackers.
12. If you think preachers who wear robes are in cahoots with the Catholics.
FREE DOWNLOAD: You can now download the book 'Laughing At Ourselves' in PDF format at LAUGHING AT OURSELVES One of the most comprehensive sources of Christian Humour on the Net with 800 sermon fillers for your entertainment and use at ..... https://www.wwj.org.nz/content/wwj18p47.pdf
Or read them all online at.....

A DAVID MUSING
The chorus of a hymn I havent sung for many years has come to mind as today's Musing.
LET US PRAISE HIM!
Praise the Lord, praise the Lord,
Let the earth hear His voice;
Praise the Lord, praise the Lord,
Let the people rejoice;
Oh, come to the Father, through Jesus the Son,
And give Him the glory; great things He hath done.
AMEM!
Unltil next week.....
MAY GOD BLESS YOU AND YOU BLESS GOD
His servant and yours
David Tait

Visit us here.....
REPRODUCTION OF NEWSLETTER CONTENT
Most weeks we get enquiries about reproducing, in electronic or print form, articles contained in 'PGIM!' We welcome and encourage you to utilize this material. Freely received, freely given. We would ask though, that the source be acknowledged as an encouragement to others to subscribe to this newsletter also.
CHANGING YOUR EMAIL ADDRESS? NEWSLETTER STOPS COMING?
Each week we can lose up to 2% of our readers when they change email addresses without letting us know. Or sometimes, by your server acting strangely and just cutting us off! If you are about to change your address, please advise us of both your old and new addresses here at
enquiries@wwj.org.nz
and we will happily change our records to ensure ongoing delivery. Thanks.
Please also keep our address in your address book, as sometimes servers will automatically delete your address if there is even a one off problem in delivery. If your newsletter doesn't arrive, please let us know and we will reinstate you.
LINKS
If you would like to link your web site to ours, and ours to yours, please advise us on
links@wwj.org.nz
ABOUT US
WALKING WITH JESUS MINISTRIES is a non-profit, non-denominational, Bible based ministry located in Hastings, New Zealand. A ministry dedicated to developing discipleship, fostering unity amongst God's people to achieve the Great Commission, and in doing so, preparing for Christ's return. It is securely based upon the foundational principles of the Apostles Creed while recognising the wide and rich diversity of beliefs amongst Christians in other areas. In accordance with the Lord's direction, materials produced by the ministry are available, free of charge, to genuine enquirers upon request. The ministry is solely funded by donations, as the Lord provides. A list of materials available (plus some fun!) is obtainable and freely downloadable from our website
wwj.org.nz
or by contacting us as follows.
Walking With Jesus Ministries
7 Bull Street
Ahuriri
Napier
New Zealand
Phone: (06) 835 0567 International (+64) 6 835 0567
Email:
enquiries@wwj.org.nz
Web:
wwj.org.nz
Our role is to bless and encourage those in ministry while promoting co-operation and unity of direction amongst the body of Christ, as emphasised 3 times by Jesus in His longest prayer, immediately prior to His arrest and crucifixion. "... so that they may be one as we are one." (John 17:12, 21, 23-4) Our website is currently being developed to encourage your participation one with another, to share resources, and to enable you to promote events and items of interest to the body as a whole - and have a smile while doing it!
For comments upon and contributions to this service, please contact
david@wwj.org.nz
SUBSCRIPTION MANAGEMENT
We would encourage you to share this free service with your friends in ministry. To subscribe yourself please email pgim-on@wwj.org.nz.
If your name has been referred to us by a friend or supporting Ministry or has been obtained from a public Christian Directory or Website, it isn't our wish to burden you with information in which you aren't interested. To remove yourself from this list, please email pgim-off@wwj.org.nz.