A Weekly World Wide Word of Encouragement to those in the Ministry
PRAISE GOD IT'S MONDAY!
A WEEKLY 'WWW (world-wide word) OF ENCOURAGEMENT'
TO THOSE IN MINISTRY
A FREE service, currently connecting with Christian leaders from 3,000 denominations and ministries, in 70 countries.

Issue No: 1147 Published: 09 Oct 2023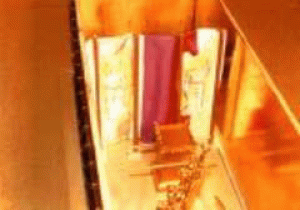 A REVELATION OF..... THE TABERNACLE OF DAVID
FROM PENTECOST TO TABERNACLES
- A SUMMARY
The Holy Place and its furniture represented the pentecostal anointing of the Holy Spirit. In the Holy of Holies initially, and finally in David's Tabernacle, above the Ark, dwelled the very presence of the Father.
Moving through from the Holy Place to the presence of the Ark can therefore be likened to moving from the Pentecostal/Charismatic church age of the 20th century, in which the Holy Spirit was preeminent, to the Tabernacle church age, characterized by obedience to the will of the Father.
Let's now see how the items in the Holy Place and the items in the Ark interrelate and illustrate the change in the church God is bringing about in these end times for those prepared to follow Him exclusively.
The Living Word: From the Table of Showbread to the Jar of Manna.
As we move towards greater maturity, so our revelation of God, via His Word, grows. At the Table of Showbread we need to seek out revelation constantly. But as we move on into Tabernacles, God reveals Himself to us in a greater and greater way, through His Word. The full revelation of Him however, can only come with perfection. For then we can meet with Him face to face.
The Power of God: From the Lampstand to the Budded Staff
The call of most Christians is, "Give me more gifts!" But God says, "If you want more gifts, build a character that is capable of exercising them without going astray." Most prefer to ignore God's call! The harsh reality is, if we were given the ability to use Aaron's staff of authority to bring up plagues of frogs, the whole world would soon be overrun with frogs, for we would abuse the authority and power given us.
However, those prepared to conform to the image of Christ through absolute obedience to the Father's will, will receive the Power of God to do greater things than Jesus did. But the gift of God's power comes not from pleading, but instead, through submission.
The Living Word: From the Table of Showbread to the Jar of Manna.
As we move towards greater maturity, so our revelation of God, via His Word, grows. At the Table of Showbread we need to seek out revelation constantly. But as we move on into Tabernacles, God reveals Himself to us in a greater and greater way, through His Word. The full revelation of Him however, can only come with perfection. For then we can meet with Him face to face.
The second set though, were made by Moses and written on by God. This speaks of God perfecting man as we allow Him to write on the 'tablets' of our life, until we become like Jesus, the perfect fulfillment of the Law. Ultimately, the most powerful witness we can make and be to the world is the Jesus living inside. As we submit ourselves to the working of God in our lives, however painful that might be, we will grow more and more into the image of our Savior and Lord. To be like Jesus is the ultimate sign of maturity in our individual lives and the over riding characteristic of the end time, Tabernacle of David church.
(Continued next week)
Find more about us here.....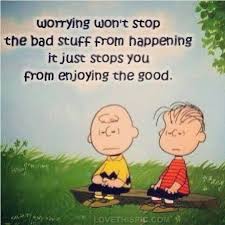 FROM THE WORD
THE WORDS OF JESUS
We are Not to Worry (Luke 12:22-34)
"That's why I tell you don't worry about life, about what to eat, or about what clothes you should wear. Life is about more than food, and the body is about more than wearing clothes. Look at the ravens. They don't sow or reap, they don't have any storerooms or barns, but God feeds them. And you're far more valuable than birds! Can you add an hour to your life by worrying about it? If you can't do anything about such small things, why worry about the rest? Think of the lilies and how they grow. They don't work, and they don't spin thread for clothes, but I tell you, not even Solomon in all his glory was as beautifully dressed as one of them.
"So if God clothes the fields with such beautiful flowers, which are here today but gone tomorrow when they are burned in a fire to heat an oven, how much more will God clothe you, you who have so little trust!
Don't be concerned about what you're going to eat or drink—don't worry about it. These are all the things that people in the world worry about, but your Father knows you need them. Search for God's kingdom, and you'll be given these things as well. Don't be afraid, little flock, for your Father is happy to give you the kingdom. Sell what you have, and give the money to the poor. Get yourselves purses that don't wear out: treasure in heaven that will never run out, where no thief can steal it and no moth can destroy it. For your heart will be wherever your treasure is.
Be watchful (Luke 12:35-40)
"Be dressed and ready, and keep your lamps lit, 36like servants waiting for their master when he returns from his wedding feast, prepared to open the door quickly for him when he comes and knocks. How good it will be for those servants that the master finds watching when he returns. I tell you the truth, he will get dressed, have them sit down for a meal, and will come and serve them himself!
"Even if he comes at midnight, or just before dawn—how good for them if he finds them watching and ready! But remember this: if the master knew when a thief was coming, he would keep watch, and not allow his house be broken into. You must also be ready, for the Son of man is coming when you don't expect him."
Peter's Question (Luke 12:41-48)
Is this parable for everyone?
"Who then is the trustworthy and wise manager, the one person in the household that the master puts in charge to share out their food at the right time? It will be good for that servant when his master returns and finds him doing what he should. I tell you the truth, the master will put that servant in charge of everything. But what if the servant were to say to himself, 'My master is taking a long time in coming,' and then starts beating the other servants, both men and women, feasting and getting drunk? That servant's master will return unexpectedly one day at a time he wasn't aware of, and will punish him severely, treating him as totally untrustworthy.
"That servant who knew what his master wanted and yet didn't get ready or follow his instructions, will be beaten severely; but the servant who didn't know and did things deserving punishment will be beaten only lightly. From those who are given much, much will be required, and from those who are entrusted with more, more will be demanded.
(Continued next week)
Find out more about us at.....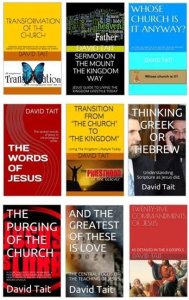 ***NOW***NINE BOOKS ARE AVAILABLE ON AMAZON!!!
9 BOOKS are now available on Amazon (Kindle)!

All are available worldwide for electronic download on Amazon (Kindle) for $US0.99c . Unfortunately there has to be a charge in order to list.

Your support would be appreciated and they could well change your life!
These and many more are availble for free online at https://www.wwj.org.nz/more-free-downloads

They Amazon books are all found at this link.....
http://www.amazon.com/s/ref=nb_sb_noss?url=search-alias%3Daps&field-keywords=david+tait+books/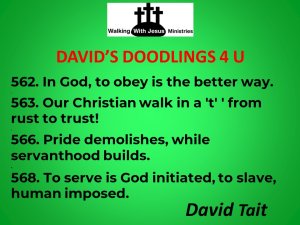 *DAVID"S DOODLINGS
Enjoy some of David's sayings here, plus 1300 more on the website at.....

'THE WORDS OF JESUS' REMAIN AVAILABLE FOR PDF DOWNLOAD
Join the many who have downloaded the 'The Words of Jesus'. I am sure you will be blessed by it, as I have been.
One key element here is the setting out in chronological order (as far as it is possible to do so) our Lord's words drawn from all the Gospels, and the elimination of repetition between Gospels.
You may be surprised by the different perspective this presentation gives you both in understanding of His life and ministry, and in achieving a closer relationship with Him.

Download the free PDF here.....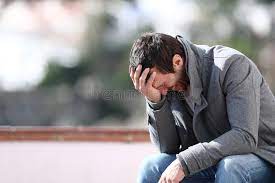 DAVID'S DOODLINGS
WORRY
96. Definition of a worrier ' one who worries that they have nothing to worry about.

97. I can never catch up with my worries, for they are all about tomorrow.

98. Rarely does tomorrow's worry become today's problem.

99. Today's worry rarely solves tomorrow's problems.

100. An apple a day keeps the Doctor away, but a worry a day keeps him fully employed.

101. Repentance is when you change a 'worry' into a 'sorry.'

102. Laughter is the only medicine I know where the side effects are even more beneficial than the medicine itself.

103. After birth on earth, a dearth of mirth reduces self-worth, leading to an increased girth.

208. The ultimate worrier does not have the time to concern themselves with today or tomorrow for they are still too busy worrying about what happened yesterday.

356. An optimist tackles a problem while the worrier lets the problem tackle them.

357. Magicians and worriers both create illusions. Magicians entertain others, while worriers entertain themselves.

358. Worry is like the fast breeder nuclear reactor, which feeds upon itself. Unsurprisingly, neither has proved to be of lasting benefit to mankind.

359. Somehow, it seems easier to build a mountain of worry than a molehill of achievement.

360. A worry a day keeps the psychiatrist in business.
Many more at.....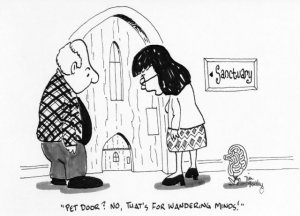 CARTOONS FROM TOON FEVER
Visit the Toon Fever website for more cartoon fun..... http://www.toonfever.com
Check it out at...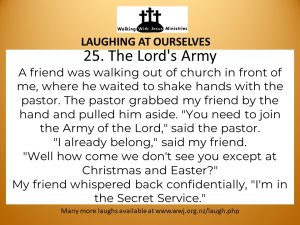 'LAUGHING AT OURSELVES
Another laugh or three for you today
Many more on our website below. Also many, may, many more under these categories on our website, wwj,org,nz Look under the heading MAINLY LAUGHS. Choose from.....

THIS WEEKS TUESDAY TEACHING.....
A REVELATION OF....... THE 3 GARDENS OF GOD: THE GARDEN OF GETHSEMENE:A GARDEN OF SELF-SACRIFICE
Jesus committed to His ultimate self-sacrifice on the cross in a garden, the Garden of Gethsemene.

Let's investigate.

LAUGHING AT OURSELVES
***Blessed are those who can laugh at themselves for they shall never cease to be amused***
QWIK QWIP: "A good exercise for the heart is to bend down and help another up."
408. Preaching
It's about two elderly excited women who were sitting together in the front pew of church with a fiery preacher. When this preacher condemned the sin of lust, these two ladies cried out at the top of their lungs.....AMEN... BROTHER!
When the preacher condemned the sin of stealing, they yelled again....PREACH IT REVEREND!
And when the preacher condemned the sin of lying.... they jumped to their feet and screamed, RIGHT ON BROTHER.... TELL IT LIKE IT IS..... AMEN!
But when the preacher condemned the sin of gossip, the two got quiet and one turned to the other and said, "He's done quit preaching and now he's meddlin'."
QWIK QUIP: "The bubbling brook would lose its song if you removed the rocks."
409. Sunday Service
The 2000 member church was filled to overflowing capacity one Sunday morning. The preacher was ready to start the sermon when two men, dressed in long black coats and black hats entered thru the rear of the church.
One of the two men walked to the middle of the church while the other stayed at the back of the church. They both then reached under their coats and withdrew automatic weapons.
The one in the middle announced, "EVERYONE WILLING TO TAKE A BULLET FOR JESUS STAY IN YOUR SEAT!"
Naturally, the pews emptied, followed by the choir. The deacons ran out the door, followed by the choir director and the assistant pastor.
After a few moments, there were about 20 people left sitting in the church. The preacher was holding steady in the pulpit.
The men put their weapons away and said, gently, to the preacher, "All right, pastor, the hypocrites are gone now. You may begin the service."
410. Don't Wait!
A minister waited in line to have his car filled with gas just before a long holiday weekend. The attendant worked quickly, but there were many cars ahead of him in front of the service station.
Finally, the attendant motioned him toward a vacant pump. "Reverend," said the young man, "sorry about the delay. It seems as if everyone waits until the last minute to get ready for a long trip."
The minister chuckled, "I know what you mean. It's the same in my business."
Download the book 'Laughing At Ourselves' in PDF format at LAUGHING AT OURSELVES One of the most comprehensive sources of Christian Humour on the Net with 800 sermon fillers for your entertainment and use at ..... https://www.wwj.org.nz/content/wwj18p47.pdf
Or read even more online at.....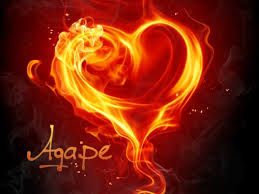 A DAVID MUSING
Love is the answer.
Many people would believe that in theory but applying it to our lives is much more difficult.
Particularly for Christians! For Jesus requires us to love not only those we like, but everyone else too, including those who have hurt us, who have done us wrong.
Love is tough!
Of course, it is agape love, not eros love, we are expected to show. We may not like, but we have to love.
Love is often tied up with forgiveness. Many years ago now, I was hit on the head and nearly killed, by someone I employed on peroodic detention to help him get back into the workforce. No, I was not a terrible boss, but he had been caught stealing, and attacked me, and Kathy, in a drunken rage.
On the way to the hospital, Kathy said we had to forgive him. We did, and felt no pain, physical or emotional afterwards, until today. It was amazing!
Forgiveness and love are intertwined.
Our lives are so much better when we don't hold grudges. Love can then flourish when we are at peace with others.
Until next time
His servant and yours
David Tait

Visit us here.....
CHANGING YOUR EMAIL ADDRESS? NEWSLETTER STOPS COMING?
Each week we can lose up to 2% of our readers when they change email addresses without letting us know. Or sometimes, by your server acting strangely and just cutting us off! If you are about to change your address, please advise us of both your old and new addresses here at
enquiries@wwj.org.nz and we will happily change our records to ensure ongoing delivery. Thanks.

Please also keep our address in your address book, as sometimes servers will automatically delete your address if there is even a one off problem in delivery. If your newsletter doesn't arrive, please let us know and we will reinstate you.
REPRODUCTION OF NEWSLETTER CONTENT
Most weeks we get enquiries about reproducing, in electronic or print form, articles contained in 'PGIM!' We welcome and encourage you to utilize this material. Freely received, freely given. We would ask though, that the source be acknowledged as an encouragement to others to subscribe to this newsletter also.
LINKS
If you would like to link your web site to ours, and ours to yours, please advise us on
links@wwj.org.nz
ABOUT US
WALKING WITH JESUS MINISTRIES is a non-profit, non-denominational, Bible based ministry located in Hastings, New Zealand. A ministry dedicated to developing discipleship, fostering unity amongst God's people to achieve the Great Commission, and in doing so, preparing for Christ's return. It is securely based upon the foundational principles of the Apostles Creed while recognising the wide and rich diversity of beliefs amongst Christians in other areas. In accordance with the Lord's direction, materials produced by the ministry are available, free of charge, to genuine enquirers upon request. The ministry is solely funded by donations, as the Lord provides. A list of materials available (plus some fun!) is obtainable and freely downloadable from our website
wwj.org.nz or by contacting us as follows.

Walking With Jesus Ministries
P O Box 2
Webuye 50205
Kenya

Email: enquiries@wwj.org.nz
Web: wwj.org.nz

Our role is to bless and encourage those in ministry while promoting co-operation and unity of direction amongst the body of Christ, as emphasised 3 times by Jesus in His longest prayer, immediately prior to His arrest and crucifixion. "... so that they may be one as we are one." (John 17:12, 21, 23-4) Our website is currently being developed to encourage your participation one with another, to share resources, and to enable you to promote events and items of interest to the body as a whole - and have a smile while doing it!

For comments upon and contributions to this service, please contact
david@wwj.org.nz
SUBSCRIPTION MANAGEMENT
We would encourage you to share this free service with your friends in ministry. To subscribe yourself please email pgim-on@wwj.org.nz.
If your name has been referred to us by a friend or supporting Ministry or has been obtained from a public Christian Directory or Website, it isn't our wish to burden you with information in which you aren't interested. To remove yourself from this list, please email pgim-off@wwj.org.nz.