A Weekly World Wide Word of Encouragement to those in the Ministry
PRAISE GOD IT'S MONDAY!
A WEEKLY 'WWW (world-wide word) OF ENCOURAGEMENT'
TO THOSE IN MINISTRY
A FREE service, currently connecting with Christian leaders from 3,000 denominations and ministries, in 70 countries.

Issue No: 978 Published: 20 Jul 2020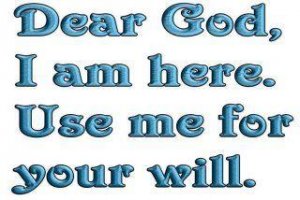 THINKING GREEK OR HEBREW?
CONCLUSION
We now come to the end of our discussion about the differences between Greek (Western) and Hebrew (Eastern) thinking. I trust it has made you think about some of your 'sacred cows', as it has me. Perhaps we may have sacrificed some upon the altar of ignorance and misunderstanding!

Over the past 20 years or so, the Lord has graciously given me certain inspirations and revelations of His Word. These I have had the privilege of sharing with many of you through 'Tuesday Teachings' and the free downloads available on the website, www.wwj.org.nz

Yet I have always been conscious that teachings, in themselves, can titillate the mind, but do not necessarily lead to changes in behaviour. Hence I have always tried to give accompanying practical applications and look to the Holy Spirit to reveal His will to you.

Over the years, I've wondered why I have done this. Have put it down to being a practical person who believes in 'walking the talk' in life. James rings a bell deep within me.....

22 Do not merely listen to the word, and so deceive yourselves. Do what it says. (James 1:22)

However, as we have looked at this East v West thought conundrum, I have had my mind and life challenged as I have seen more clearly what 'walking with Jesus' is truly about. It is my hope and prayer that some of this discussion will have rubbed off onto you too!

James goes on to say.....

23 Anyone who listens to the word but does not do what it says is like a man who looks at his face in a mirror 24 and, after looking at himself, goes away and immediately forgets what he looks like. 25 But the man who looks intently into the perfect law that gives freedom, and continues to do this, not forgetting what he has heard, but doing it—he will be blessed in what he does. (James 1:23-5)

In the end, true Christianity is a lifestyle of love and obedience to God's will, not merely an intellectual exercise. It is about relationship, with Jesus and others, not mere academic knowledge.

Paul sums it up succinctly.....

Knowledge puffs up, but love builds up. (1 Corinthians 8:1b)

It was true of physical blessings in the Old Testament....

13 So if you faithfully obey the commands I am giving you today—to love the LORD your God and to serve him with all your heart and with all your soul— 14 then I will send rain on your land in its season, both autumn and spring rains, so that you may gather in your grain, new wine and oil. 15 I will provide grass in the fields for your cattle, and you will eat and be satisfied. (Deuteronomy 11:13-15)
and spiritual blessings in the New.

As decreed by Jesus.....

28 He replied, "Blessed rather are those who hear the word of God and obey it."
(Luke 11:28)

and again.....

23 Jesus replied, "If anyone loves me, he will obey my teaching. My Father will love him, and we will come to him and make our home with him. 24 He who does not love me will not obey my teaching. These words you hear are not my own; they belong to the Father who sent me. (John 14:23-4)

Johns sums it up.....

3 We know that we have come to know him if we obey his commands. 4 The man who says, "I know him," but does not do what he commands is a liar, and the truth is not in him. 5 But if anyone obeys his word, God's love is truly made complete in him. This is how we know we are in him: 6 Whoever claims to live in him must walk as Jesus did. (1 John 2:3-6)

Amen.
See more about us at.....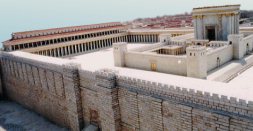 FROM THE WORD
THE WORDS OF JESUS
May we hear what the Lord is saying to us.....
Teaching in the Temple after the Feast (John 7:25-44)
Jesus questioned as to whether or not He is the Christ.
"So you think you know me and where I'm from? However I did not come for my own sake. The One who sent me is true. You don't know him, but I know him, for I come from him, and he sent me."
"I'll be with you just a little longer, but then I'll return to the One who sent me. You'll search for me but you won't find me; and you can't come where I'm going."
"If you're thirsty, come to me and drink. If you trust in me, you will have streams of life-giving water flowing out from within you, as Scripture says."
The Adulterous Woman (John 8:1-11)
Brought by the teachers and Pharisees to Jesus in the Temple for judgment.
"Whichever one of you has never sinned may throw the first stone at her."."
"Where are they? Didn't anybody stay to condemn you?"
"I don't condemn you either," "Go, and don't sin anymore."
Jesus' Testimony Questioned (John 8:12-30)
In the Temple Treasury, the Pharisees question the validity of Jesus' origin.
"I am the light of the world. If you follow me you won't walk in darkness for you will have the life-giving light."
"You can't be your own witness! What you say doesn't prove anything!" "Even if I am my own witness, my testimony is true," "for I know where I came from and where I'm going. But you don't know where I came from or where I'm going. You judge in a typically way, but I don't judge anyone. Even if I did judge, my judgment would be right because I am not doing this alone. The Father who sent me is with me. Your own law states that the testimony of two witnesses is valid. I am my own witness, and my other witness is my Father who sent me."
"You don't know me or my Father," "If you knew me then you would know my Father as well."
"I'm leaving, and you'll search for me, but you'll die in your sin. You can't come where I'm going."
"You are from below; I am from above. You are of this world; I am not of this world. That is why I told you that you'll die in your sins. For if you don't trust in me, the 'I am,' you'll die in your sins."
They now ask who he is.
"Exactly who I told you I was from the beginning," "There's much I could say about you, and much I could condemn. But the one who sent me tells the truth, and what I'm saying to you here in this world is what I heard from him."
"When you have lifted up the Son of man then you'll know that I am the 'I am,' and that I do nothing of myself, but only say what the Father taught me. The One who sent me is with me; he has not abandoned me, for I always do what pleases him."
(Continued next week)
Download the complete 'Words of Jesus' here.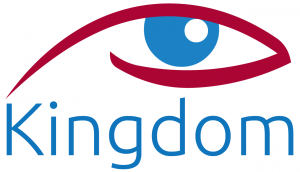 OUR AFRICAN EXPERIENCE
FOR MORE DETAILED AND REGULAR UPDATES, VISIT OUR FACEBOOK PAGE
AN EYE 4 Africa - https://www.facebook.com/aneye4africa/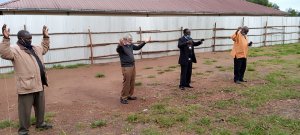 DIGGING THE WARD FOUNDATIONS
Now we are really underway with the Ward.
Prayers first. Michael the contractor, yours truly, Tatwa, our Administrator and David Walukhu, our host and Chairman who did the praying.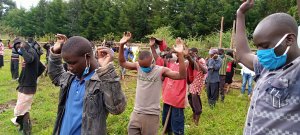 Joined by the villagers who are doing the digging plus a few of our staff.
Other staff were involved in Cataract Operations. 8 today. 8 days after the last 8, so are starting to build up.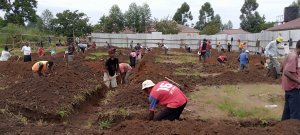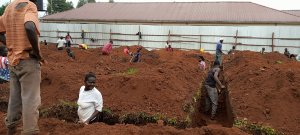 Disappearing in the trenches!\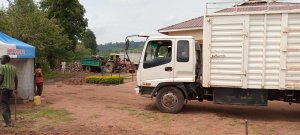 A traffic jam of materials coming onto the site!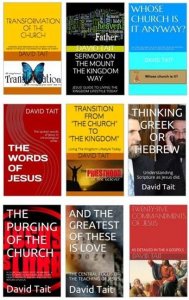 ***NOW***NINE BOOKS ARE AVAILABLE ON AMAZON!!!
9 BOOKS are now available on Amazon (Kindle)!

All are available worldwide for electronic download on Amazon (Kindle) for $US0.99c . Unfortunately there has to be a charge in order to list.

Your support would be appreciated and they could well change your life!

They are all found at this link.....
http://www.amazon.com/s/ref=nb_sb_noss?url=search-alias%3Daps&field-keywords=david+tait+books/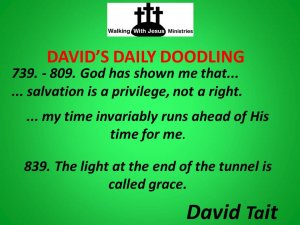 ***DAILY EZINE!*** 'DAVID'S DAILY DOODLINGS' Subscribe Today
Receive one of David's sayings in your mailbox each day to inspire, challenge or maybe, amuse. To register today, go down to the bottom of the page link below, click on the subscribe link dd-on@wwj.org.nz (or paste the address in an email yourself and send) Then it's done! If you have an Irish heritage, you will love the background coloring!
Subscription and back issue link is.....

'THE WORDS OF JESUS' REMAIN AVAILABLE FOR PDF DOWNLOAD
Join the many who have downloaded the 'The Words of Jesus'. I am sure you will be blessed by it, as I have been.

One key element here is the setting out in chronological order (as far as it is possible to do so) our Lord's words drawn from all the Gospels, and the elimination of repetition between Gospels.

You may be surprised by the different perspective this presentation gives you both in understanding of His life and ministry, and in achieving a closer relationship with Him.

Download the free PDF here.....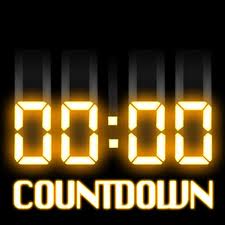 DAVID'S DOODLINGS
A MATTER OF TIME
254. There is never enough time to learn all I should know, but plenty of time to make all the mistakes I should know not to make!

321. Time is like the air we breathe. We don't appreciate it until it runs out!

322. The 'old days' were golden - upon reflection that is!

323. Time makes the heart grow fonder but the memory less reliable.

324. 'What could have been' is the product of time past, 'what can be,' the promise of time to come.

325. It's no use crying over spilt milk - or lost time.

326. Time is an irresistible force - until it meets that irresistible object called 'death.'

327. Time cannot be beaten - so why not try working with it, rather than against it.

328. Time and true love are the two luxuries that money can't buy.

329. In the battle of life, time wins and we lose. We rest more contentedly once we accept this inevitability.

330. By the time we appreciate that time is truly precious, most of it has already passed us by.
Please feel free to quote these quotes. Acknowledgment of David Tait as the author would be appreciated. There are now over 1300 David sayings for you to view at ...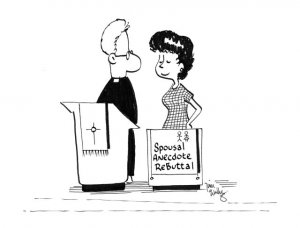 CARTOONS FROM TOON FEVER
Visit the Toon Fever website for more cartoon fun..... http://www.toonfever.com

Check it out at...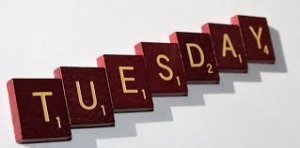 TUESDAY TEACHINGS
THIS WEEK: TRANSFORMATION OF THE CHURCH: 4. CHARACTERISTICS OF KINGDOM PEOPLE continues,,,,,
...... with a look at power in the Spirit and ministry funding.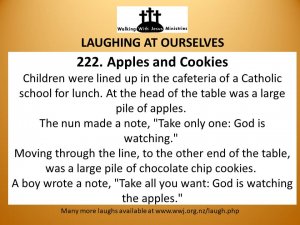 *** ANOTHER DAILY EZINE FROM WWJ!*** 'LAUGHING AT OURSELVES' Subscribe Today
As Christians, if we can't laugh at ourselves, others will! A fun way to start your day. To register today, go down to the bottom of the page link below, click on the subscribe link lao--on@wwj.org.nz (or paste the address in an email yourself and send) Then it's done!

LAUGHING AT OURSELVES
***Blessed are those who can laugh at themselves for they shall never cease to be amused***
*** Those who can't laugh at themselves leave the job to others. ***
441. What Kind of Offering?
Someone had a great idea. We'd sell stock in our mission trip to help cover the cost. However, the promotional announcement in the bulletin that was suppose to promote our Initial Public Offering said something different. On the front page of our Church weekly newsletter was this heading to our message from our pastor: Initial PUBIC Offering. It erased any doubt about the newsletter readership.
442. Poor Geography
A little girl from Minneapolis came home from Sunday school with a frown on her face. "I'm not going back there anymore," she announced with finality.
"I don't like the Bible they keep teaching us."
"Why not?" asked her astonished mother.
"Because," said the little girl, "that Bible is always talking about St. Paul, and it never once mentions Minneapolis/
QWIK QUIP: "Some days you are the bug, some days you are the windshield."
443. Misplaced Identity
A Sunday School teacher asked a little boy, "Bobby, do you believe in the devil?"
"No," said the little boy. "He's just like Santa Claus. I think it's my daddy."
Download the book 'Laughing At Ourselves' in PDF format at LAUGHING AT OURSELVES One of the most comprehensive sources of Christian Humour on the Net with 800 sermon fillers for your entertainment and use at ..... https://www.wwj.org.nz/content/wwj18p47.pdf
Or read them all online at.....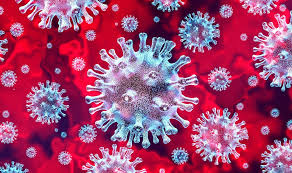 A DAVID MUSING
Looking at the responses to Covid - 19 in various countries, gives one an insight into the characteristics of the their societies and leadership.
New Zealand, where we come from, pulled together in order to eliminate it.China, a totalitarian state, took a different, mass lockdown approach in Wuhan, even managing to build at least one new hospital in 4 weeks.
Britain tried herd immunity, but quickly changed to a lockdown approach once things started to get out of control. Sweden, on the other hand, continued with the herd immunity approach throughout the crisis.
In the USA, the freedom of the individual is enshrined in their Constitution which half the country rank that higher than the good of the community. And we can see the results!
In these situations, the West relies upon their human ability to overcome the challenge. In Kenya, all we can do, other than take basic precautions such as a curfew and wearing masks, is pray. And it is amazing the things God does for the people here. For there is no other alternative.
Something all Westerners can learn from.
Until next time.....
MAY GOD BLESS YOU AND YOU BLESS GOD
His servant and yours
David Tait

Visit us here.....
REPRODUCTION OF NEWSLETTER CONTENT
Most weeks we get enquiries about reproducing, in electronic or print form, articles contained in 'PGIM!' We welcome and encourage you to utilize this material. Freely received, freely given. We would ask though, that the source be acknowledged as an encouragement to others to subscribe to this newsletter also.
CHANGING YOUR EMAIL ADDRESS? NEWSLETTER STOPS COMING?
Each week we can lose up to 2% of our readers when they change email addresses without letting us know. Or sometimes, by your server acting strangely and just cutting us off! If you are about to change your address, please advise us of both your old and new addresses here at
enquiries@wwj.org.nz
and we will happily change our records to ensure ongoing delivery. Thanks.
Please also keep our address in your address book, as sometimes servers will automatically delete your address if there is even a one off problem in delivery. If your newsletter doesn't arrive, please let us know and we will reinstate you.
LINKS
If you would like to link your web site to ours, and ours to yours, please advise us on
links@wwj.org.nz
ABOUT US
WALKING WITH JESUS MINISTRIES is a non-profit, non-denominational, Bible based ministry located in Hastings, New Zealand. A ministry dedicated to developing discipleship, fostering unity amongst God's people to achieve the Great Commission, and in doing so, preparing for Christ's return. It is securely based upon the foundational principles of the Apostles Creed while recognising the wide and rich diversity of beliefs amongst Christians in other areas. In accordance with the Lord's direction, materials produced by the ministry are available, free of charge, to genuine enquirers upon request. The ministry is solely funded by donations, as the Lord provides. A list of materials available (plus some fun!) is obtainable and freely downloadable from our website
wwj.org.nz
or by contacting us as follows.
Walking With Jesus Ministries
7 Bull Street
Ahuriri
Napier
New Zealand
Phone: (06) 835 0567 International (+64) 6 835 0567
Email:
enquiries@wwj.org.nz
Web:
wwj.org.nz
Our role is to bless and encourage those in ministry while promoting co-operation and unity of direction amongst the body of Christ, as emphasised 3 times by Jesus in His longest prayer, immediately prior to His arrest and crucifixion. "... so that they may be one as we are one." (John 17:12, 21, 23-4) Our website is currently being developed to encourage your participation one with another, to share resources, and to enable you to promote events and items of interest to the body as a whole - and have a smile while doing it!
For comments upon and contributions to this service, please contact
david@wwj.org.nz
SUBSCRIPTION MANAGEMENT
We would encourage you to share this free service with your friends in ministry. To subscribe yourself please email pgim-on@wwj.org.nz.
If your name has been referred to us by a friend or supporting Ministry or has been obtained from a public Christian Directory or Website, it isn't our wish to burden you with information in which you aren't interested. To remove yourself from this list, please email pgim-off@wwj.org.nz.