A Weekly World Wide Word of Encouragement to those in the Ministry
PRAISE GOD IT'S MONDAY!
A WEEKLY 'WWW (world-wide word) OF ENCOURAGEMENT'
TO THOSE IN MINISTRY
A FREE service, currently connecting with Christian leaders from 3,000 denominations and ministries, in 70 countries.

Issue No: 1137 Published: 31 Jul 2023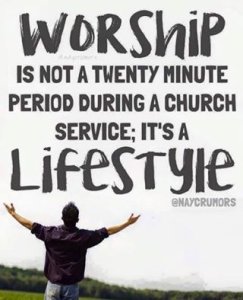 A REVELATION OF..... THE TABERNACLE OF DAVID
A PEOPLE OF WORSHIP
4 David, wearing a linen ephod, danced before the LORD with all his might, 15 while he and the entire house of Israel brought up the ark of the LORD with shouts and the sound of trumpets. (2 Samuel 6:14-15)
Most teaching on the Tabernacle of David centers round worship. For not only are people captivated by the picture of David dancing in simple priestly robes, but also, David's Tent was open to public view. But we will consider that a little later. Let us now enjoy David's celebration.
THE PROBLEM
The problem is simple. In worship we are restrained - by our own inhibitions, by our fear of what others may think, by the desire of leadership to conduct services 'decently and in good order'. This applies to me as much as it likely applies to you, particularly if you are grounded in Western or Asian culture. For much of our worship is culturally, rather than godly, based.
The outpouring of the Holy Spirit at the beginning of the 20th century, resulting in the Pentecostal movement arising in its various guises, saw a breakthrough in this area of worship. However, Pentecostalism too, soon became institutionalized, until today predominantly, it is but a shadow of its former self.
THE LESSON
David wore a linen ephod. Linen represents righteous acts.
6 Then I heard what sounded like a great multitude, like the roar of rushing waters and like loud peals of thunder, shouting: "Hallelujah! For our Lord God Almighty reigns. 7 Let us rejoice and be glad and give him glory! For the wedding of the Lamb has come, and his bride has made herself ready. 8 Fine linen, bright and clean, was given her to wear." (Fine linen stands for the righteous acts of the saints.) (Revelation 19:6-8)
David's dancing before the Lord with all his might was righteous in God's sight!
By wearing a simple priestly garment, David was foreshadowing the king/priests, the overcomers, who will reign and rule with Jesus in the millennial kingdom.
9 And they sang a new song: "You are worthy to take the scroll and to open its seals, because you were slain, and with your blood you purchased men for God from every tribe and language and people and nation. 10 You have made them to be a kingdom and priests to serve our God, and they will reign on the earth." (Revelation 5:9-10)
While the remainder of the people were shouting and blowing on trumpets, significantly, they are not recorded as joining him in his 'hundred fold' celebrations. For only relatively few are.
A heart for exuberant, sold out worship of the Lord is a key characteristic of the end time church God is calling to Himself today.
28 One of the teachers of the law came and heard them debating. Noticing that Jesus had given them a good answer, he asked him, "Of all the commandments, which is the most important?" 29 "The most important one," answered Jesus, "is this: 'Hear, O Israel, the Lord our God, the Lord is one. 30 Love the Lord your God with all your heart and with all your soul and with all your mind and with all your strength.' 31 The second is this: 'Love your neighbor as yourself.' There is no commandment greater than these." (Mark 12:28-31)
Our love is expressed in both song and actions.
The final Psalm is a superb example of all-embracing worship.
1 Praise the LORD.
Praise God in his sanctuary;
praise him in his mighty heavens.
2 Praise him for his acts of power;
praise him for his surpassing greatness.
3 Praise him with the sounding of the trumpet,
praise him with the harp and lyre,
4 praise him with tambourine and dancing,
praise him with the strings and flute,
5 praise him with the clash of cymbals,
praise him with resounding cymbals.
6 Let everything that has breath praise the LORD.
Praise the LORD. (Psalm 150)
We are to worship the Father with our whole selves, not just in spirit but also in truth. Not just in church on a Sunday but all day, every day.
Jesus declared, "Believe me, woman, a time is coming when you will worship the Father neither on this mountain nor in Jerusalem. You Samaritans worship what you do not know; we worship what we do know, for salvation is from the Jews. Yet a time is coming and has now come when the true worshipers will worship the Father in spirit and truth, for they are the kind of worshipers the Father seeks. God is spirit, and his worshipers must worship in spirit and in truth." (John 4:21-24)
Trumpets prophetically announce the rule and reign of Jesus, who has been honoured with the highest place in heaven, for dying on the cross in our place.
After this I looked, and there before me was a door standing open in heaven. And the voice I had first heard speaking to me like a trumpet said, "Come up here, and I will show you what must take place after this." 2 At once I was in the Spirit, and there before me was a throne in heaven with someone sitting on it. 3 And the one who sat there had the appearance of jasper and carnelian. A rainbow, resembling an emerald, encircled the throne. (Revelation 4:1-3)
END TIME CHURCH TRAIT 7: A people of exuberant worship, putting Jesus in the highest place
(Continued net week)
Find more about us here.....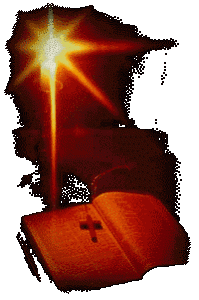 FROM THE WORD
THE WORDS OF JESUS
Who is Greatest in the Kingdom? (Matthew 18:1-6, Mark 9:33-7, Luke 9:46-8)
An argument between the Disciples.
"What were you talking about on the way?"
"I tell you the truth, unless you change the way you think and become like little children, you won't ever enter the kingdom of heaven. 4But whoever humbles themselves and becomes like this little child is the greatest in the kingdom of heaven. 5Whoever accepts a little child like this in my name accepts me. 6But anyone who makes one of these little ones who trust in me sin, it would be better for them to have a large millstonea tied around their neck and be drowned in the depths of the sea.
"What disaster is coming on the world for all its temptations to sin! Temptations will surely come, but it will be a disaster for the person through whom the temptation comes! 8If your hand or your foot causes you to sin, cut it off and throw it away. It's better for you to enter eternal life crippled or lame rather than to have two hands or two feet and to be thrown into eternal fire. 9If your eye causes you to sin, pull it out and throw it away. It's better for you to enter eternal life with one eye than to have two eyes and to be thrown into the fire of judgment.
Zeal Without Understanding (, Mark 9:38-41, Luke 9:49-50)
John asking about an unknown man healing in the name of Jesus.
"Don't stop him," "For no one who is doing miracles in my name can curse me at the same moment. Anyone who is not against us is for us. Anyone who gives a cup of water to you in my name, because you belong to Christ, won't lose their reward, believe me.
Causing Others to Sin (Matthew 18:7-11, Mark 9:42-7)
The cost of sin.
"But if anyone leads one of these little ones who trust in me into sin, it would be better for them if they were thrown into the sea with a large millstone tied around their neck. If your hand leads you to sin, cut it off! It's better to enter eternal life as a cripple than to go with both hands into Gehenna, into the fire that can't be put out. If your foot causes you to sin, cut it off! It's better to enter eternal life lame than to be thrown into Gehenna still having two feet. If your eye causes you to sin, gouge it out! It's better to enter the kingdom of God with one eye than to be thrown into Gehenna still having both eyes, where the worm doesn't die and the fire never goes out. Everybody will be 'salted' by fire. Salt is good, but if it loses its taste, how could you make it salty again? You need to be like salt, and live in peace with one another."
(Continued next week)
Find out more about us at.....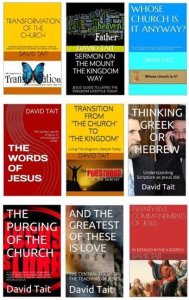 ***NOW***NINE BOOKS ARE AVAILABLE ON AMAZON!!!
9 BOOKS are now available on Amazon (Kindle)!

All are available worldwide for electronic download on Amazon (Kindle) for $US0.99c . Unfortunately there has to be a charge in order to list.

Your support would be appreciated and they could well change your life!
These and many more are availble for free online at https://www.wwj.org.nz/more-free-downloads

They Amazon books are all found at this link.....
http://www.amazon.com/s/ref=nb_sb_noss?url=search-alias%3Daps&field-keywords=david+tait+books/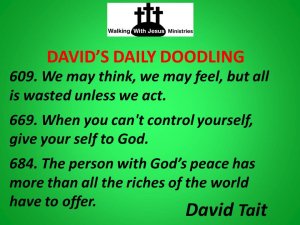 *DAVID"S DOODLINGS
Enjoy some of David's sayings here, plus 1300 more on the website at.....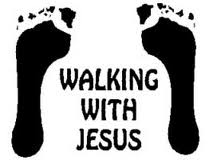 'THE WORDS OF JESUS' REMAIN AVAILABLE FOR PDF DOWNLOAD
Join the many who have downloaded the 'The Words of Jesus'. I am sure you will be blessed by it, as I have been.
One key element here is the setting out in chronological order (as far as it is possible to do so) our Lord's words drawn from all the Gospels, and the elimination of repetition between Gospels.
You may be surprised by the different perspective this presentation gives you both in understanding of His life and ministry, and in achieving a closer relationship with Him.

Download the free PDF here.....

DAVID'S DOODLINGS
UNITY
213. United we stand, divided... God will wait upon another generation.

401. Unity in Christ is so close to God's heart but so far away from ours!

402. Why do we keep asking God for more strength, when He has already given us the answer - unity!

403. We keep looking for the unity of one world government to arise in the nations, but constantly fail to seek it in the church.

404. The Godhead is the ultimate example of how a many faceted Church is to become united as one.

996. Unity cannot be imposed from without, but needs to grow from within.

997. True unity is birthed in the Spirit, not imposed through a structure.

998. Unity develops in times of oppression. Bring on oppression Lord!

999. Satan divides, the Spirit unites. Who is winning the battle of your life?

Many more at.....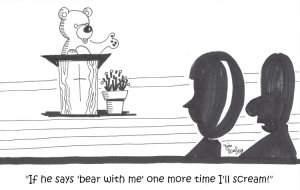 CARTOONS FROM TOON FEVER
Visit the Toon Fever website for more cartoon fun..... http://www.toonfever.com
Check it out at...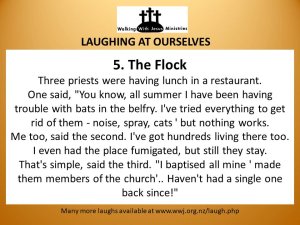 'LAUGHING AT OURSELVES
Another laugh or three for you today
Many more on our website below. Also many, may, many more under these categories on our website, wwj,org,nz Look under the heading MAINLY LAUGHS. Choose from.....
THIS WEEKS TUESDAY TEACHING.....
A REVELATION OF....... 3 KINGDOM AGES:THE PRINCIPLE OF SACRIFICE
The core of our relationship with God centres round 'sacrifice'. On Tueday we will see how the methods of sacrifice changed through the 3 kingdom ages.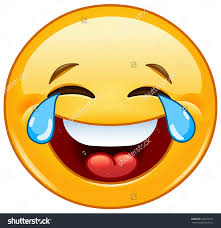 LAUGHING AT OURSELVES
***Blessed are those who can laugh at themselves for they shall never cease to be amused***
379. Thief
There is the story of a minister in a small town who was having trouble with his offering collections.
So one Sunday he announced from the pulpit: "Before we pass the collection plate, I would like to request that the person who stole the chickens from Brother Smith's hen house please refrain from giving any money to the Lord. The Lord doesn't want money from a thief.
The collection plate was passed around, and for the first time in many months everybody put something in.
380. The Right Prayer
Two "saints" were discussing which one of them was more 'spiritual'.
"Huh," says the first, "why I'll bet you $20 you can't even repeat the Lord's prayer."
"You're on," says the second. He clears his throat and starts in. "Now I lay me down to sleep I pray the Lord my soul to keep, if I should die before I wake I pray the Lord my soul to take."
The first guy is incredulous. "Wow, I didn't think you could do it. Here's your $20."
381. God's Grade
A sophmore taking a test in Bible School was not well prepared for the exam. At one point over a particularly esoteric phrasing of a question, he wrote, "ONLY GOD KNOWS!" for his answer.
Later when he got his paper back, there written in RED was this comment, "God gets an "A", you get an "F".
QWIK QWIP: "Do your best and then sleep in peace. God is Awake."
Download the book 'Laughing At Ourselves' in PDF format at LAUGHING AT OURSELVES One of the most comprehensive sources of Christian Humour on the Net with 800 sermon fillers for your entertainment and use at ..... https://www.wwj.org.nz/content/wwj18p47.pdf
Or read even more online at.....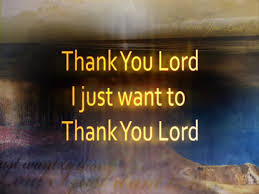 A DAVID MUSING
This week we have had an amazing surprise, far beyond our expectations!
I can't disclose the details at this time, but it was, is, and will be, fantastic!
I thanked the Lord again and again! When I finally stopped, and listened to Him, he said, "I have told you every day that I am looking after you!"
The solution to our problems was arranged, just like that! If we trust in the Lord and obey His instructions to us, He will not let us down.
Please believe that, particularly when you are going through hard times.
He will never let you down!
Wait on Him. It may take time. But our Lord will come through, at His time.
Untill next time
His servant and yours
David Tait

Visit us here.....
CHANGING YOUR EMAIL ADDRESS? NEWSLETTER STOPS COMING?
Each week we can lose up to 2% of our readers when they change email addresses without letting us know. Or sometimes, by your server acting strangely and just cutting us off! If you are about to change your address, please advise us of both your old and new addresses here at
enquiries@wwj.org.nz and we will happily change our records to ensure ongoing delivery. Thanks.

Please also keep our address in your address book, as sometimes servers will automatically delete your address if there is even a one off problem in delivery. If your newsletter doesn't arrive, please let us know and we will reinstate you.
REPRODUCTION OF NEWSLETTER CONTENT
Most weeks we get enquiries about reproducing, in electronic or print form, articles contained in 'PGIM!' We welcome and encourage you to utilize this material. Freely received, freely given. We would ask though, that the source be acknowledged as an encouragement to others to subscribe to this newsletter also.
LINKS
If you would like to link your web site to ours, and ours to yours, please advise us on
links@wwj.org.nz
ABOUT US
WALKING WITH JESUS MINISTRIES is a non-profit, non-denominational, Bible based ministry located in Hastings, New Zealand. A ministry dedicated to developing discipleship, fostering unity amongst God's people to achieve the Great Commission, and in doing so, preparing for Christ's return. It is securely based upon the foundational principles of the Apostles Creed while recognising the wide and rich diversity of beliefs amongst Christians in other areas. In accordance with the Lord's direction, materials produced by the ministry are available, free of charge, to genuine enquirers upon request. The ministry is solely funded by donations, as the Lord provides. A list of materials available (plus some fun!) is obtainable and freely downloadable from our website
wwj.org.nz or by contacting us as follows.

Walking With Jesus Ministries
P O Box 2
Webuye 50205
Kenya

Email: enquiries@wwj.org.nz
Web: wwj.org.nz

Our role is to bless and encourage those in ministry while promoting co-operation and unity of direction amongst the body of Christ, as emphasised 3 times by Jesus in His longest prayer, immediately prior to His arrest and crucifixion. "... so that they may be one as we are one." (John 17:12, 21, 23-4) Our website is currently being developed to encourage your participation one with another, to share resources, and to enable you to promote events and items of interest to the body as a whole - and have a smile while doing it!

For comments upon and contributions to this service, please contact
david@wwj.org.nz
SUBSCRIPTION MANAGEMENT
We would encourage you to share this free service with your friends in ministry. To subscribe yourself please email pgim-on@wwj.org.nz.
If your name has been referred to us by a friend or supporting Ministry or has been obtained from a public Christian Directory or Website, it isn't our wish to burden you with information in which you aren't interested. To remove yourself from this list, please email pgim-off@wwj.org.nz.