A Weekly World Wide Word of Encouragement to those in the Ministry
PRAISE GOD IT'S MONDAY!
A WEEKLY 'WWW (world-wide word) OF ENCOURAGEMENT'
TO THOSE IN MINISTRY
A FREE service, currently connecting with Christian leaders from 3,000 denominations and ministries, in 70 countries.

Issue No: 867 Published: 04 Jun 2018

WHOSE CHURCH IS IT ANYWAY? Part 45
PARABLE OF THE SOWER

Hope you are not going to get too mixed up with my logic here! For we will look at the parables in alphabetical order, except for this one, which we will look at twice, at the beginning and the end! Plus, we will first look at the middle, before considering the beginning and the end! Please bear with me, for all will be revealed! (No, that is not a parable!)

The Parable of the Sower is a key parable, not only for its contents, but because Jesus took the opportunity here to explain what a parable is. Hence why we are starting in the middle!

10 The disciples came to him and asked, "Why do you speak to the people in parables?" 11 He replied, "The knowledge of the secrets of the kingdom of heaven has been given to you, but not to them. 12 Whoever has will be given more, and he will have an abundance. Whoever does not have, even what he has will be taken from him. 13 This is why I speak to them in parables: "Though seeing, they do not see; though hearing, they do not hear or understand. 14 In them is fulfilled the prophecy of Isaiah: "'You will be ever hearing but never understanding; you will be ever seeing but never perceiving. 15 For this people's heart has become calloused; they hardly hear with their ears, and they have closed their eyes. Otherwise they might see with their eyes, hear with their ears, understand with their hearts and turn, and I would heal them.' 16 But blessed are your eyes because they see, and your ears because they hear. 17 For I tell you the truth, many prophets and righteous men longed to see what you see but did not see it, and to hear what you hear but did not hear it. (Matthew 13:10-17)

Jesus made several points here that will help us understand the parables better.

1. Nearly all the parables are about the kingdom of heaven and the parables are all about the kingdom of heaven!
2. Knowledge about the kingdom is restricted in its distribution.
3. This knowledge is given on an 'all or nothing' basis.
4. Unbelievers will neither understand the parables, nor the kingdom lifestyle.
5. Those who do understand, and live the lifestyle, will receive a special blessing that would be the envy of many prophets and righteous people from Old Testament times.

We are so privileged to live in a time in history when the secrets of the kingdom have been revealed to those who wish to respond. This has been the case for the past 2000 years.

Today however, we are doubly blessed. For in the ongoing pattern of God since the Reformation, which has seen the gradual restoration of truths (e.g. personal faith, believer baptism, Holy Spirit anointing, healing, spiritual gifts, etc.) lost from the end of the first apostolic age (from the time of the death of the apostle John), we are now experiencing the revelation that the kingdom is not only future, but also to be a present reality today.

When I was a boy, before I even believed, I could not understand the Lord's (Disciples) Prayer when it said;

10 your kingdom come, your will be done on earth as it is in heaven. (Matthew 6:10)

I was taught that it was future, but even then, had my doubts about that. It seemed, even then in my innocence, to be worded as much in the present as in the future, along with the other petitions of the prayer. Today, I am grateful (and relieved!) to see that there is a new and growing revelation amongst many, many, dedicated believers that 'the kingdom is for now' too.

This is both a privilege and a responsibility! Yes, there is a great blessing but along with the blessing comes a responsibility to live out the revelation of the kingdom lifestyle. But if your heart desire is to experience more of your Saviour and Lord;

7 "Ask and it will be given to you; seek and you will find; knock and the door will be opened to you. (Matthew 7:7)

Amen.

Farming was the main occupation of the Jews of the time. Therefore they would have understood, in the natural, what Jesus was saying, more easily than many of us today do. Even so, Jesus explained in detail what this parable meant.

18 "Listen then to what the parable of the sower means: 19 When anyone hears the message about the kingdom and does not understand it, the evil one comes and snatches away what was sown in his heart. This is the seed sown along the path. 20 The one who received the seed that fell on rocky places is the man who hears the word and at once receives it with joy. 21 But since he has no root, he lasts only a short time. When trouble or persecution comes because of the word, he quickly falls away. 22 The one who received the seed that fell among the thorns is the man who hears the word, but the worries of this life and the deceitfulness of wealth choke it, making it unfruitful. 23 But the one who received the seed that fell on good soil is the man who hears the word and understands it. He produces a crop, yielding a hundred, sixty or thirty times what was sown. "
(Matthew 13:18-23)

Can we lose our salvation? Apparently so! As confirmed here.

13 All men will hate you because of me, but he who stands firm to the end will be saved. (Mark 13:13)

We need to nurture our faith carefully, to ensure that our seed is sown in the good soil. We choose our own soil in which to be planted! To produce a good crop we need to persevere in our faith.

36 You need to persevere so that when you have done the will of God, you will receive what he has promised. (Hebrews 10:36)

We also need an understanding of what we believe in order to remain firm in our faith. 'There is nothing as blind as blind faith!

Love of Money

3 If anyone teaches false doctrines and does not agree to the sound instruction of our Lord Jesus Christ and to godly teaching, 4 he is conceited and understands nothing. He has an unhealthy interest in controversies and quarrels about words that result in envy, strife, malicious talk, evil suspicions 5 and constant friction between men of corrupt mind, who have been robbed of the truth and who think that godliness is a means to financial gain. 6 But godliness with contentment is great gain. 7 For we brought nothing into the world, and we can take nothing out of it. 8 But if we have food and clothing, we will be content with that. 9 People who want to get rich fall into temptation and a trap and into many foolish and harmful desires that plunge men into ruin and destruction. 10 For the love of money is a root of all kinds of evil. Some people, eager for money, have wandered from the faith and pierced themselves with many griefs. (1 Timothy 6:3-10)
What soil are you planted in? Fortunately, in the spiritual, it is never too late to ask for a transplant!

As we saw earlier, Jesus explained what this particular parable meant. However, this does not mean that there is no more meaning to be found in it. The understanding that Jesus revealed was for the people at the time. This does not mean that his revelation was complete for all time. The Holy Spirit can still bring additional revelation and understanding from age to age.

I would like to suggest to you 2 understandings of the final part of the parable, the crops from the good soil. That is us - believers. On an individual level it shows that there are of crop production, of fruit, in believers. Not all believers are the same. Some produce more than others. Some display the fruit of the Spirit more than others.

There has been a 'democratic' teaching over the years that all we need to do is to pray the 'sinner's prayer' (not found in the Bible!) and all will be well. We can live how we like and we will get to heaven to live there in the same way as the martyr or greatest saint who has ever lived. Easy Christianity - but false. The whole emphasis of the Bible and understanding of the Jewish culture is that we must live what we believe. Judgment will come, for believer and unbeliever alike.

12 And I saw the dead, great and small, standing before the throne, and books were opened. Another book was opened, which is the book of life. The dead were judged according to what they had done as recorded in the books.
(Revelation 20:12)

The works we do are recorded in the book of life and we are rewarded accordingly. Some produce 30, some 60 and some 100 fold crops. Are you a 30 fold, 60 fold or 100 fold follower of Jesus?

In regard to the church, there can be seen a progressive pattern of development. This development is in terms of revelation and understanding of the church at a particular time. God's pattern is always to work in threes - from Father, Son and Holy Spirit through to faith, hope and love and many, many more.

So it is with the church. There is a 3 fold revelation which relates to the 3 crop yields Jesus talks about in this parable.

1. 30 FOLD CHURCH: A church, or group of people with the revelation of Jesus, but who choose to stop there. Baptism is fine, but we will not get involved with any more. These are known as traditional or evangelical churches.

2. 60 FOLD CHURCH: A church, or group of people with the revelation of Jesus but who also accept the moving of the Holy Spirit as being of importance to them. These are known as pentecostal or charismatic churches.

3. 100 FOLD CHURCH: A church, or rather, a group of individuals with the revelation of Jesus, but who also accept the moving of the Holy Spirit and the lordship of Jesus in their lives. Whose purpose for being is to be obedient to the will of the Father in their own lives. This church, which is being revealed today, has tentatively many names such as third day, apostolic, tabernacle, the bride, overcomers, and more. It is generally informal, as it consists of people of like mind, with a spiritual unity not found in formal organisations.

Does this excite you? It does me!
(Continued next week)
Find out more about us here.....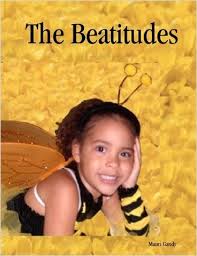 FROM THE WORD
THE WORDS OF JESUS
May we hear what the Lord is saying to us.....
The Lord of the Sabbath(Matthew 12:1-14, Mark 2:23-3:6, Luke 6:1-11)
Jesus criticized for picking grain on the Sabbath.
Haven't you read in the law that on the Sabbath day the priests in the Temple break the Sabbath but are not considered guilty? However I tell you that someone is here who is greater than the temple! 7If you'd known the meaning of this Scripture, 'I want mercy, and not sacrifice,' you wouldn't have condemned an innocent man. For the Son of man is Lord of the Sabbath."
And again for healing a man with a shriveled hand in the synagogue.
"Suppose you have a sheep and it falls into a hole in the ground on the Sabbath. Don't you grab hold of it and pull it out?" "Don't you think a human being is worth much more than a sheep? So yes, you are allowed to do good on the Sabbath."
"Hold out your hand."
Sermon on the Mount(Matthew 5:1-7:29, Luke 6:17-49)
The primary 'life teachings' of Jesus.
The Beatitudes(Matthew 5:1-12, Luke 6:20-23)
"Blessed are those who recognize they are spiritually poor, for the kingdom of heaven is theirs.
Blessed are those who mourn, for they shall be comforted.
Blessed are those who are kind, for they will own the whole world.
Blessed are those whose greatest desire is to do what is right, for they will be satisfied.
Blessed are those who are merciful, for they will be shown mercy.
Blessed are those who have pure hearts, for they will see God.
Blessed are those who work to bring peace, for they will be called children of God.
Blessed are those persecuted for what is right, for the kingdom of heaven belongs to them.
Blessed are you when people insult you and persecute you, and accuse you of all kind of evil things because of me.
Be glad, be really glad, for you will receive a great reward in heaven—for they persecuted the prophets who came before you in just the same way.
(Continued next week)
You can download the complete 'Words of Jesus' here.

OUR AFRICAN EXPERIENCE
Sorry, no Africa posts this week as I have been laid low with malaria. Improving!
FOR MORE DETALED AND REGULAR UPDATES, VISIT OUR FACEBOOK PAGE
AN EYE 4 Africa - https://www.facebook.com/aneye4africa/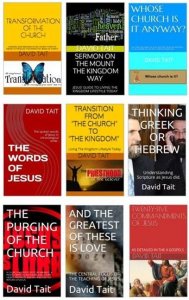 ***NOW***NINE BOOKS ARE AVAILABLE ON AMAZON!!!
9 BOOKS are now available on Amazon (Kindle)!

All are available worldwide for electronic download on Amazon (Kindle) for $US0.99c . Unfortunately there has to be a charge in order to list.

Your support would be appreciated and they could well change your life!

They are all found at this link.....
http://www.amazon.com/s/ref=nb_sb_noss?url=search-alias%3Daps&field-keywords=david+tait+books/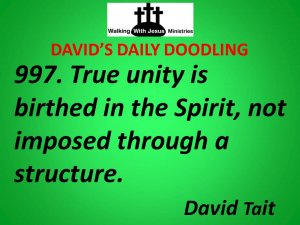 ***DAILY EZINE!*** 'DAVID'S DAILY DOODLINGS' Subscribe Today
Receive one of David's sayings in your mailbox each day to inspire, challenge or maybe, amuse. To register today, go down to the bottom of the page link below, click on the subscribe link dd-on@wwj.org.nz (or paste the address in an email yourself and send) Then it's done! If you have an Irish heritage, you will love the background coloring!
Subscription and back issue link is.....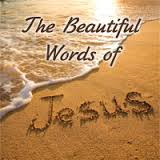 'THE WORDS OF JESUS' REMAIN AVAILABLE FOR PDF DOWNLOAD
Join the many who have downloaded the 'The Words of Jesus'. I am sure you will be blessed by it, as I have been.

One key element here is the setting out in chronological order (as far as it is possible to do so) our Lord's words drawn from all the Gospels, and the elimination of repetition between Gospels.

You may be surprised by the different perspective this presentation gives you both in understanding of His life and ministry, and in achieving a closer relationship with Him.

Download the free PDF here.....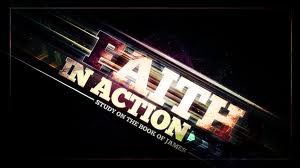 DAVID'S DOODLINGS
FAITH
299. Other's faith is an encouragement, but can never substitute for our own.

300. Dreams may be shared, but faith must be experienced.

301. Faith is to heaven as doubt is to hell.

302. Faith builds, doubt destroys.

303. An ounce of faith in God's hand is worth a tonne of mans self-belief.

304. Ten men of faith will defeat ten thousand without.

418. Faith and risk are constant companions.

419. Our bucket of faith is filled one drop at a time.

420. Faith is like walking up a hill. You get to the top one step at a time.

421. When you reach the top of the mountain of faith, you look round at the view and see an even bigger mountain to climb.
Please feel free to quote these quotes. Acknowledgement of David Tait as the author would be appreciated. There are now over 1300 David sayings for you to view at ...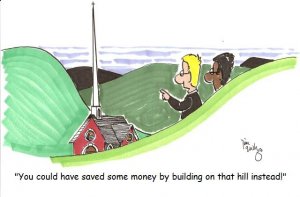 CARTOONS FROM TOON FEVER
Visit the Toon Fever website for more cartoon fun..... http://www.toonfever.com

Check it out at...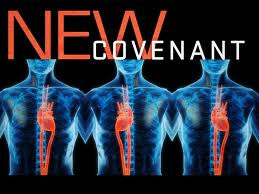 TUESDAY TEACHINGS
NEXT WEEK: THE NEW COVENANT
All the Old Testament covenants, from the time of Adam onwards, point to the coming of Jesus and the final 'New Covenant' that God would make with His creation - you and me.

As this is the final covenant, we simply have the option to accept or reject it. There is no other alternative. After we die, there are no more chances. This is it!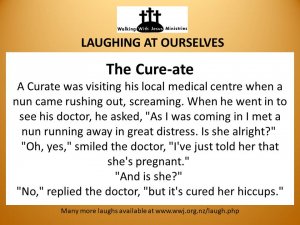 *** ANOTHER DAILY EZINE FROM WWJ!*** 'LAUGHING AT OURSELVES' Subscribe Today
As Christians, if we can't laugh at ourselves, others will! A fun way to start your day. To register today, go down to the bottom of the page link below, click on the subscribe link lao--on@wwj.org.nz (or paste the address in an email yourself and send) Then it's done!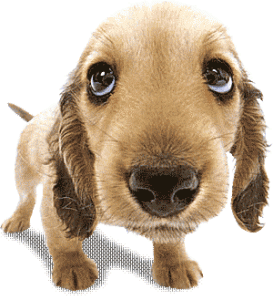 LAUGHING AT OURSELVES
***Blessed are those who can laugh at themselves for they shall never cease to be amused***
*** Those who can't laugh at themselves leave the job to others. ***
QWIK QWIP: "Exercise daily -- walk with the Lord."
145. A Dog's Love
Rev. Warren J. Keating, Pastor of the First Presbyterian Church of Yuma, AZ., says that the best prayer he ever heard was, "Lord, please make me the kind of person my dog thinks I am."
146. Gravity Rules
A woman was at the beach with her children when her four-year-old son ran up to me, grabbed my hand and led me to the shore where a sea gull lay dead in the sand. "Mommy, what happened to him?" my son asked. "He died and went to heaven," I replied. My son thought a moment and then said, "And God threw him back down?"
147. The Truth of It
After the church service a little boy told the pastor, "When I grow up, I'm going to give you some money. "Well, thank you," the pastor replied. "But why?" "Because," the boy responded, "my daddy says you're one of the poorest preachers we've ever had."
Or read them all online at.....
A DAVID MUSING
Taking s bresk this week as due to malaria. Back next week.
Until next week.......

MAY GOD BLESS YOU AND YOU BLESS GOD.


His servant and yours
David Tait

Visit us here.....
REPRODUCTION OF NEWSLETTER CONTENT
Most weeks we get enquiries about reproducing, in electronic or print form, articles contained in 'PGIM!' We welcome and encourage you to utilize this material. Freely received, freely given. We would ask though, that the source be acknowledged as an encouragement to others to subscribe to this newsletter also.
CHANGING YOUR EMAIL ADDRESS? NEWSLETTER STOPS COMING?
Each week we can lose up to 2% of our readers when they change email addresses without letting us know. Or sometimes, by your server acting strangely and just cutting us off! If you are about to change your address, please advise us of both your old and new addresses here at
enquiries@wwj.org.nz
and we will happily change our records to ensure ongoing delivery. Thanks.
Please also keep our address in your address book, as sometimes servers will automatically delete your address if there is even a one off problem in delivery. If your newsletter doesn't arrive, please let us know and we will reinstate you.
LINKS
If you would like to link your web site to ours, and ours to yours, please advise us on
links@wwj.org.nz
ABOUT US
WALKING WITH JESUS MINISTRIES is a non-profit, non-denominational, Bible based ministry located in Hastings, New Zealand. A ministry dedicated to developing discipleship, fostering unity amongst God's people to achieve the Great Commission, and in doing so, preparing for Christ's return. It is securely based upon the foundational principles of the Apostles Creed while recognising the wide and rich diversity of beliefs amongst Christians in other areas. In accordance with the Lord's direction, materials produced by the ministry are available, free of charge, to genuine enquirers upon request. The ministry is solely funded by donations, as the Lord provides. A list of materials available (plus some fun!) is obtainable and freely downloadable from our website
wwj.org.nz
or by contacting us as follows.
Walking With Jesus Ministries
7 Bull Street
Ahuriri
Napier
New Zealand
Phone: (06) 835 0567 International (+64) 6 835 0567
Email:
enquiries@wwj.org.nz
Web:
wwj.org.nz
Our role is to bless and encourage those in ministry while promoting co-operation and unity of direction amongst the body of Christ, as emphasised 3 times by Jesus in His longest prayer, immediately prior to His arrest and crucifixion. "... so that they may be one as we are one." (John 17:12, 21, 23-4) Our website is currently being developed to encourage your participation one with another, to share resources, and to enable you to promote events and items of interest to the body as a whole - and have a smile while doing it!
For comments upon and contributions to this service, please contact
david@wwj.org.nz
SUBSCRIPTION MANAGEMENT
We would encourage you to share this free service with your friends in ministry. To subscribe yourself please email pgim-on@wwj.org.nz.
If your name has been referred to us by a friend or supporting Ministry or has been obtained from a public Christian Directory or Website, it isn't our wish to burden you with information in which you aren't interested. To remove yourself from this list, please email pgim-off@wwj.org.nz.