A Weekly World Wide Word of Encouragement to those in the Ministry
PRAISE GOD IT'S MONDAY!
A WEEKLY 'WWW (world-wide word) OF ENCOURAGEMENT'
TO THOSE IN MINISTRY
A FREE service, currently connecting with Christian leaders from 3,000 denominations and ministries, in 70 countries.

Issue No: 1094 Published: 03 Oct 2022
PLEASE READ TODAY'S 'A DAVIID MUSING" .....
..... for David's adventures this week.
For those who prayed fo me, a big thank you. They worked!
I arrived safely in New Zealand last Thursday. It is cold! LOL!
Thank you Lord.
David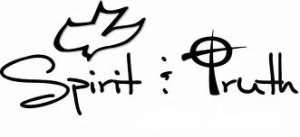 THINKING GREEK OR HEBREW
DESCRIBING GOD
Greek (Western)
We focus on the being of God.
We like to imagine God as a 'super-sized' human being! We look at the creation of man as being in the physical image of God.....
26 Then God said, "Let us make man in our image, in our likeness, and let them rule over the fish of the sea and the birds of the air, over the livestock, over all the earth, and over all the creatures that move along the ground." 27 So God created man in his own image, in the image of God he created him; male and female he created them. (Genesis 1:26-7)
Whereas, as Matthew Henry explains, the image is in the spiritual.....
God's image upon man consists in these three things:-1. In his nature and constitution, not those of his body (for God has not a body), but those of his soul. This honour indeed God has put upon the body of man, that the Word was made flesh, the Son of God was clothed with a body like ours and will shortly clothe ours with a glory like that of his. And this we may safely say, That he by whom God made the worlds, not only the great world, but man the little world, formed the human body, at the first, according to the platform he designed for himself in the fulness of time. But it is the soul, the great soul, of man, that does especially bear God's image. The soul is a spirit, an intelligent immortal spirit, an influencing active spirit, herein resembling God, the Father of Spirits, and the soul of the world.
Henry, Matthew, Matthew Henry's Commentary on the Bible, (Peabody, MA: Hendrickson Publishers) 1997.
We seek to define God by the wonders of the physical world about us. Its form, its beauty, and the miraculous for which there is no other explanation. We rationalize God.

Eastern (Hebrew)
Hebrews focus on relationship with God.
Some bragged about their relationship with God.
17 Now you, if you call yourself a Jew; if you rely on the law and brag about your relationship to God; (Romans 2:17)
What God looks like, or even natural wonders are not the focus of Jewish thought. The Psalms major on relationship with God. As so many were written by King David, it explains why God considered David son of Jesse a man after my own heart;
The Psalms are all about relationship, in both good times and bad.....
7 Lift up your heads, O you gates; be lifted up, you ancient doors, that the King of glory may come in. 8 Who is this King of glory? The LORD strong and mighty, the LORD mighty in battle. 9 Lift up your heads, O you gates; lift them up, you ancient doors, that the King of glory may come in. 10 Who is he, this King of glory? The LORD Almighty— he is the King of glory. Selah (Psalm 24:7-10)
28 You are my God, and I will give you thanks; you are my God, and I will exalt you. (Psalm 118:22)
7 The LORD reigns forever; he has established his throne for judgment. 8 He will judge the world in righteousness; he will govern the peoples with justice. 9 The LORD is a refuge for the oppressed, a stronghold in times of trouble. 10 Those who know your name will trust in you, for you, LORD, have never forsaken those who seek you. 11 Sing praises to the LORD, enthroned in Zion; proclaim among the nations what he has done. (Psalm 9:7-11)
God is a spirit, as we see when He appeared to Elijah.....
11 The LORD said, "Go out and stand on the mountain in the presence of the LORD, for the LORD is about to pass by." Then a great and powerful wind tore the mountains apart and shattered the rocks before the LORD, but the LORD was not in the wind. After the wind there was an earthquake, but the LORD was not in the earthquake. 12 After the earthquake came a fire, but the LORD was not in the fire. And after the fire came a gentle whisper. 13 When Elijah heard it, he pulled his cloak over his face and went out and stood at the mouth of the cave. (1 Kings 19:11-13a)
And, in the New Testament too, we are to worship our spirit God in spirit and in truth....
23 Yet a time is coming and has now come when the true worshipers will worship the Father in spirit and truth, for they are the kind of worshipers the Father seeks. 24 God is spirit, and his worshipers must worship in spirit and in truth." (John 4:23-4)
Selah.

SOME SPIRITUAL IMPLICATIONS FOR TODAY
1. We need to take our focus off the natural and look to the spiritual.
2. God is not interested in great buildings and religious ceremonies. He is interested in you! He wants to build a deep personal relationship with you. It does not matter whether you are beautiful or ugly, talented or simple, of high position or low; God loves you and wants to know you better, so He can then share more of Himself with you.
3. The end time kingdom church, the bride for whom Jesus is returning is not a new denomination but is being built informally, on the basis of relationship, firstly with God and also with one another.
Acknowledgements: http://www.followtherabbi.com and http://hethathasanear.com and http://www.wildbranch.org
(Continued next week)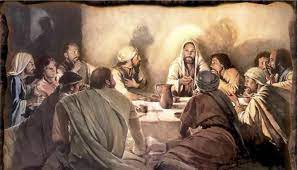 FROM THE WORD
THE WORDS OF JESUS
May we hear what the Lord is saying to us.....
Dispute About Who is to be the Greatest (Luke 22:24-30)
Of the disciples.
"Foreign kings lord it over their subjects, and those having power even want people to call them 'benefactors. "But it should not be so with you! Whoever is highest among you should be like the lowest, and the leader should be like a servant. Who is greater—the one who sits at the table, or the one who serves?
Isn't it the one who sits at the table? But I'm among you as the one who serves. You have stayed with me throughout my trials. And I grant to you authority to rule, just as my Father granted it to me, so that you may eat and drink at my table in my kingdom, and sit on thrones judging the twelve tribes of Israel."
Jesus Predicts a General Denial (Matthew 26:31-2, Mark 14:27-8)
Of the disciples.
"All of you will abandon me tonight," Jesus told them. "As Scripture says, 'I will strike the shepherd, and the flock of sheep will be completely scattered.' But after I have risen, I'll go ahead of you to Galilee."
Jesus Prays for Peter. (Luke 22:31-2)
"Simon, Simon—Satan has asked to have all of you to sift like wheat, but I have prayed for you that your trust in me may not fail. And when you have returned, encourage your brothers."
Jesus Predicts Peter's Denial (Matthew 26:33-5, Mark:14:29-31, Luke 22:33-4)
Against Peter's protestations.
"This very night, before the cock crows, you'll deny me three times."
(Continued next week)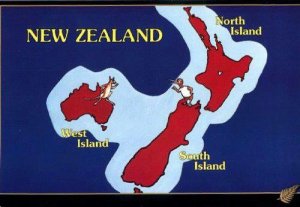 OUR AFRICAN EXPERIENCE
Is transferred to Back to New Zealand this week! Because of visa issues.
So no photos this week. Will get some sent to me for next week.
The Operating Theatre is nearly finished. I believe. Again, photos next week
FOR MORE DETAILED AND REGULAR UPDATES, VISIT OUR FACEBOOK PAGE
AN EYE 4 Africa - https://www.facebook.com/aneye4africa/
PHOTO: A joke on our Australian friends! The reality is reversed!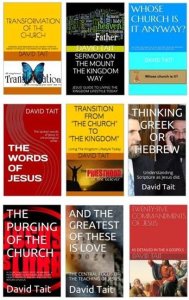 ***NOW***NINE BOOKS ARE AVAILABLE ON AMAZON!!!
9 BOOKS are now available on Amazon (Kindle)!

All are available worldwide for electronic download on Amazon (Kindle) for $US0.99c . Unfortunately there has to be a charge in order to list.

Your support would be appreciated and they could well change your life!
Many more online at https://www.wwj.org.nz/more-free-downloads

They are all found at this link.....
http://www.amazon.com/s/ref=nb_sb_noss?url=search-alias%3Daps&field-keywords=david+tait+books/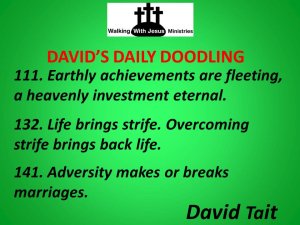 ***DAILY EZINE!*** 'DAVID'S DAILY DOODLINGS' Subscribe Today
Receive one or more of David's sayings in your mailbox each day to inspire, challenge or maybe, amuse. To register today, go down to the bottom of the page link below, click on the subscribe link dd-on@wwj.org.nz (or paste the address in an email yourself and send) Then it's done! If you have an Irish heritage, you will love the background coloring!
Subscription and back issue link is.....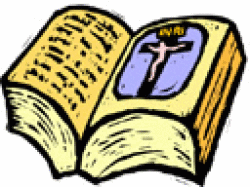 'THE WORDS OF JESUS' REMAIN AVAILABLE FOR PDF DOWNLOAD
Join the many who have downloaded the 'The Words of Jesus'. I am sure you will be blessed by it, as I have been.

One key element here is the setting out in chronological order (as far as it is possible to do so) our Lord's words drawn from all the Gospels, and the elimination of repetition between Gospels.

You may be surprised by the different perspective this presentation gives you both in understanding of His life and ministry, and in achieving a closer relationship with Him.

Download the free PDF here.....
PHOTO: Possible look of Jesus in society of the time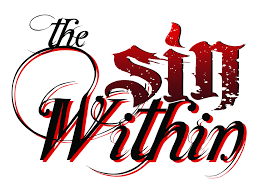 DAVID'S DOODLINGS
SIN
1172. While others may lead us astray, it is we who reap the consequences.
1173. It is far better to deal with sin now than have it exposed on Judgement Day.
1174. Do fear - judgement will come!
1175. God's grace is no excuse to sin!
1176. Under grace we keep the law, not through compulsion, but because we desire to please God.
1177. A true disciple walks away from sinfulness towards godliness.
1178. Sin comes - sin grows!
1179. Sin comes with a reward - Hell!
1180. Sin separates, righteousness unifies.
1181. A sin a day keeps God away! (With apologies to doctors and apples!)
1182. Sin appeals; satan steals; Holy Spirit reveals; Jesus heals; God seals.
Please feel free to quote these quotes. Acknowledgment of David Tait as the author would be appreciated. There are now over 1300 David sayings for yo1204. Ministry is the call upon us all!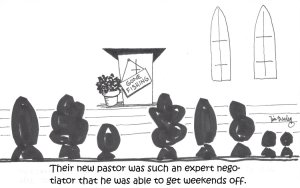 CARTOONS FROM TOON FEVER
Visit the Toon Fever website for more cartoon fun..... http://www.toonfever.com
Check it out at...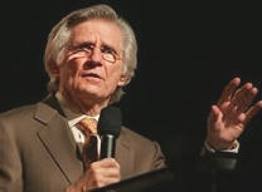 TUESDAY TEACHINGS
THIS WEEK: THE PURGING OF THE CHURCH Parts 9 & 10
INTRODUCTION
The Lord has led me to go back to a sermon/prophecy I received in a group mailing, and filed, some time ago. It is by David Wilkerson.
David was the Founding Pastor of Times Square Church in New York City. He was called to New York in 1958 to minister to gang members and drug addicts, as told in the best-selling book, The Cross and the Switchblade.
After the introduction, he gave 11 bullet points about THE GLORIOUS FUTURE JUST AHEAD. As the Lord leads, I will expand on these challenging but inspiring aspects
Let us begin…..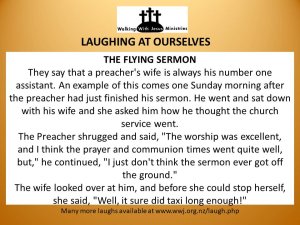 *** ANOTHER DAILY EZINE FROM WWJ!*** 'LAUGHING AT OURSELVES' Subscribe Today
As Christians, if we can't laugh at ourselves, others will! A fun way to start your day. To register today, go down to the bottom of the page link below, click on the subscribe link lao--on@wwj.org.nz (or paste the address in an email yourself and send) Then it's done!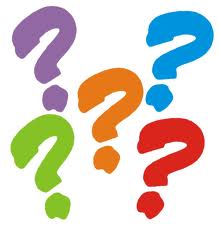 LAUGHING AT OURSELVES
***Blessed are those who can laugh at themselves for they shall never cease to be amused***
*** Those who can't laugh at themselves leave the job to others. ***
255. The Monk's Sound
A man is driving down the road and breaks down near a monastery. He goes to the monastery, knocks on the door, and says, "My car broke down. Do you think I could stay the night?"
The monks graciously accept him, feed him dinner, even fix his car. As the man tries to fall asleep, he hears a strange sound. The next morning, he asks the monks what the sound was, but they say, "We can't tell you. You're not a monk."
The man is disappointed but thanks them anyway and goes about his merry way. Some years later, the same man breaks down in front of the same monastery. The monks again accept him, feed him, even fix his car. That night, he hears the same strange noise that he had heard years earlier.
The next morning, he asks what it is, but the monks reply, "We can't tell you. You're not a monk."
The man says, "All right, all right. I'm dying to know. If the only way I can find out what that sound was is to become a monk, how do I become a monk?"
The monks reply, "You must travel the earth and tell us how many blades of grass there are and the exact number of sand pebbles. When you find these numbers, you will become a monk."
The man sets about his task. Some forty-five years later, he returns and knocks on the door of the monastery. He says, "I have travelled the earth and have found what you have asked for. There are 256,897,103,145,236,284,232 blades of grass and 561,281,219,999,129,382,756,124,512,999 sand pebbles on the earth."
The monks reply, "Congratulations. You are now a monk. We shall now show you the way to the sound."
The monks lead the man to a wooden door, where the head monk says, "The sound is right behind that door."
The man turns the knob, and behind that door he is amazed to find the source of that strange sound.
But I can't tell you what it is because you're not a monk.
QWIK QWIP: "He who angers you controls you."
256. Where's Jesus?
A Sunday School teacher of pre-schoolers was concerned that his students might be a little confused about Jesus Christ because of the Christmas season emphasis on His birth. He wanted to make sure they understood that the birth of Jesus occurred for real. He asked his class, "Where is Jesus today?"
Steven raised his hand and said, "He's in heaven."
Mary was called on and answered, "He's in my heart."
Sammy, waving his hand furiously, blurted out, "I know, I know! He's in our bathroom!!!"
The whole class got very quiet, looked at the teacher, and waited for a response. The teacher was completely at a loss for a few very long seconds. Finally, he gathered his wits and asked Sammy how he knew this. Sammy said, "Well...every morning, my father gets up, bangs on the bathroom door, and yells, "Good Lord, are you still in there?!"
Download the book 'Laughing At Ourselves' in PDF format at LAUGHING AT OURSELVES One of the most comprehensive sources of Christian Humour on the Net with 800 sermon fillers for your entertainment and use at ..... https://www.wwj.org.nz/content/wwj18p47.pdf
Or read even more online at.....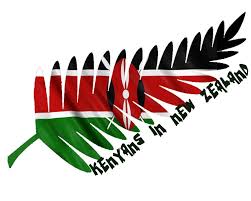 A DAVID MUSING
AN ADVENTURE!
The past 2 weeks have been areal adventure!
I found out that the Immigration Department in Kenya was seeking me to deport me, as our Missionary Visa had expired quite some time earlier, and we were having challenges in getting it renewed.
I don't want to go into all the details But I was looked after like a king by people I knew and some I didn't!
It was amazing how people helped me leave the country before I was deported.
Thare are so many I need to thank but can't do it hear for obvious reasons.
So I am now back in New Zealand with my wife Kathy, who has been there for some time, and with some of our family. They are more worried than me!
Deportation would have meant I wouldn't have been able to enter into Kenya again.
So now we will reapply for our visas from the cold if New Zealand before hopefully returning in the New Year.
Life in God can certainly be exciting and God protected me every step of the way. Thank you Lord.
Until next time.
His servant and yours
David Tait

Visit us here.....
CHANGING YOUR EMAIL ADDRESS? NEWSLETTER STOPS COMING?
Each week we can lose up to 2% of our readers when they change email addresses without letting us know. Or sometimes, by your server acting strangely and just cutting us off! If you are about to change your address, please advise us of both your old and new addresses here at
enquiries@wwj.org.nz
and we will happily change our records to ensure ongoing delivery. Thanks.
Please also keep our address in your address book, as sometimes servers will automatically delete your address if there is even a one off problem in delivery. If your newsletter doesn't arrive, please let us know and we will reinstate you.
REPRODUCTION OF NEWSLETTER CONTENT
Most weeks we get enquiries about reproducing, in electronic or print form, articles contained in 'PGIM!' We welcome and encourage you to utilize this material. Freely received, freely given. We would ask though, that the source be acknowledged as an encouragement to others to subscribe to this newsletter also.
LINKS
If you would like to link your web site to ours, and ours to yours, please advise us on
links@wwj.org.nz
ABOUT US
WALKING WITH JESUS MINISTRIES is a non-profit, non-denominational, Bible based ministry located in Hastings, New Zealand. A ministry dedicated to developing discipleship, fostering unity amongst God's people to achieve the Great Commission, and in doing so, preparing for Christ's return. It is securely based upon the foundational principles of the Apostles Creed while recognising the wide and rich diversity of beliefs amongst Christians in other areas. In accordance with the Lord's direction, materials produced by the ministry are available, free of charge, to genuine enquirers upon request. The ministry is solely funded by donations, as the Lord provides. A list of materials available (plus some fun!) is obtainable and freely downloadable from our website
wwj.org.nz or by contacting us as follows.

Walking With Jesus Ministries
P O Box 2
Webuye 50205
Kenya

Email: enquiries@wwj.org.nz
Web: wwj.org.nz

Our role is to bless and encourage those in ministry while promoting co-operation and unity of direction amongst the body of Christ, as emphasised 3 times by Jesus in His longest prayer, immediately prior to His arrest and crucifixion. "... so that they may be one as we are one." (John 17:12, 21, 23-4) Our website is currently being developed to encourage your participation one with another, to share resources, and to enable you to promote events and items of interest to the body as a whole - and have a smile while doing it!

For comments upon and contributions to this service, please contact
david@wwj.org.nz
SUBSCRIPTION MANAGEMENT
We would encourage you to share this free service with your friends in ministry. To subscribe yourself please email pgim-on@wwj.org.nz.
If your name has been referred to us by a friend or supporting Ministry or has been obtained from a public Christian Directory or Website, it isn't our wish to burden you with information in which you aren't interested. To remove yourself from this list, please email pgim-off@wwj.org.nz.